The year 2022 has a distinct Back to the Future vibe. Not only have we returned to the 1980s, when homophobia was rampant and trans people were fodder for sensationalist takes by media personalities, we've also returned to the 1950s, when crossdressing was illegal and there was widespread hysteria that LGBTQ2S+ people were "grooming children." For those of us who remember the 1990s and aughts, an era that saw a positive sea change in attitudes toward queer people, the return of such misanthropic and unscientific thinking is mind-bogglingly terrifying. We queers know all too well the connection between hate speech and violence.
Not surprisingly, the purveyors of such hate—and their appeasers—top our Shady Bitches list this year.
In the face of such outmoded and dangerous attitudes, vigilance, community care and a renewed commitment to activism are the only appropriate responses. And that's what we celebrate in our annual Righteous Queens list: the people who talked the talk and walked the walk this year—often in high heels.
2022 wasn't all bad news. There is a reason why such vitriol is being thrown at the LGBTQ2S+ community: we're making progress. Despite all the doom and gloom, incredible advances in queer and trans rights, in human dignity, are being made in all walks of life. Is there any wonder there is a backlash?
As we head into another year where so much archaic awfulness will continue to plague us, try to hold close our communities' victories. Though it feels otherwise lately, history is on our side.
Righteous Queens
The We're Here queens and local drag performers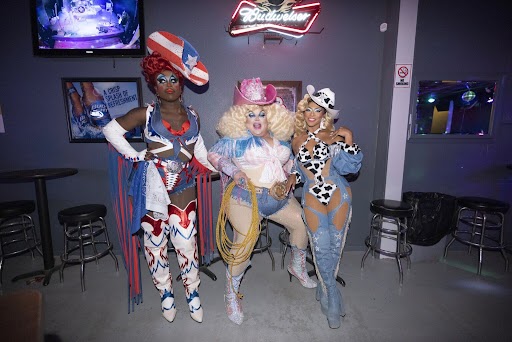 Can you name a harder job than working as a drag performer? Pulling off multiple shows a week, crafting outfits, running social media and doing it all literally backward and in high heels? Being on call to be summoned to RuPaul's werk room of doom at a moment's notice? Keeping a pile of bills stuff into your bra while performing a backflip? Tucking! Binding! Taping! Cinching! Painting! Drag queens, kings and things are honestly the troops.
But in 2022, they've faced even bigger challenges than finding a size-14 platform heel. Namely, the coordinated, dangerous and outright violent attacks on events across North America. Right-wing legislators and fascist groups have taken aim at drag events as a representative of the LGBTQ2S+ community as a whole. They've tried to cancel event permits, introduced legislation targeting drag, and even violently threatened events. But the queens and kings continue to stand strong.
Drag performers have been on the front lines of LGBTQ2S+ activism and advocacy since the very beginning, and that was no different in 2022. And while the big-ticket Ru girls are doing their part to raise awareness of various causes—like Drag Race Season 14's quintet of trans femmes who've spoken out openly in the past year about HRT access—the fight right now is in the local bars, libraries and stages across the continent.
The HBO series We're Here has been poignant documentation of this ongoing fight, not centring its central trio of stars, but rather the local activists and allies continuing to fight the good fight, like Texan church musician DeShay Jackson and Pride of Southern Utah organizer Micah Barrick. They're still putting on drag storytime events and shows and parties even through a wave of terrifying threats, because that community matters. As we look ahead to another challenging year, these literal righteous queens in towns and cities across Canada and the U.S. will continue to be community standard bearers and advocates.
In the immortal words of Shangela: "halleloo!" Thank goodness for the drag performers.
—Mel Woods, senior editor, culture
Cherelle T. Griner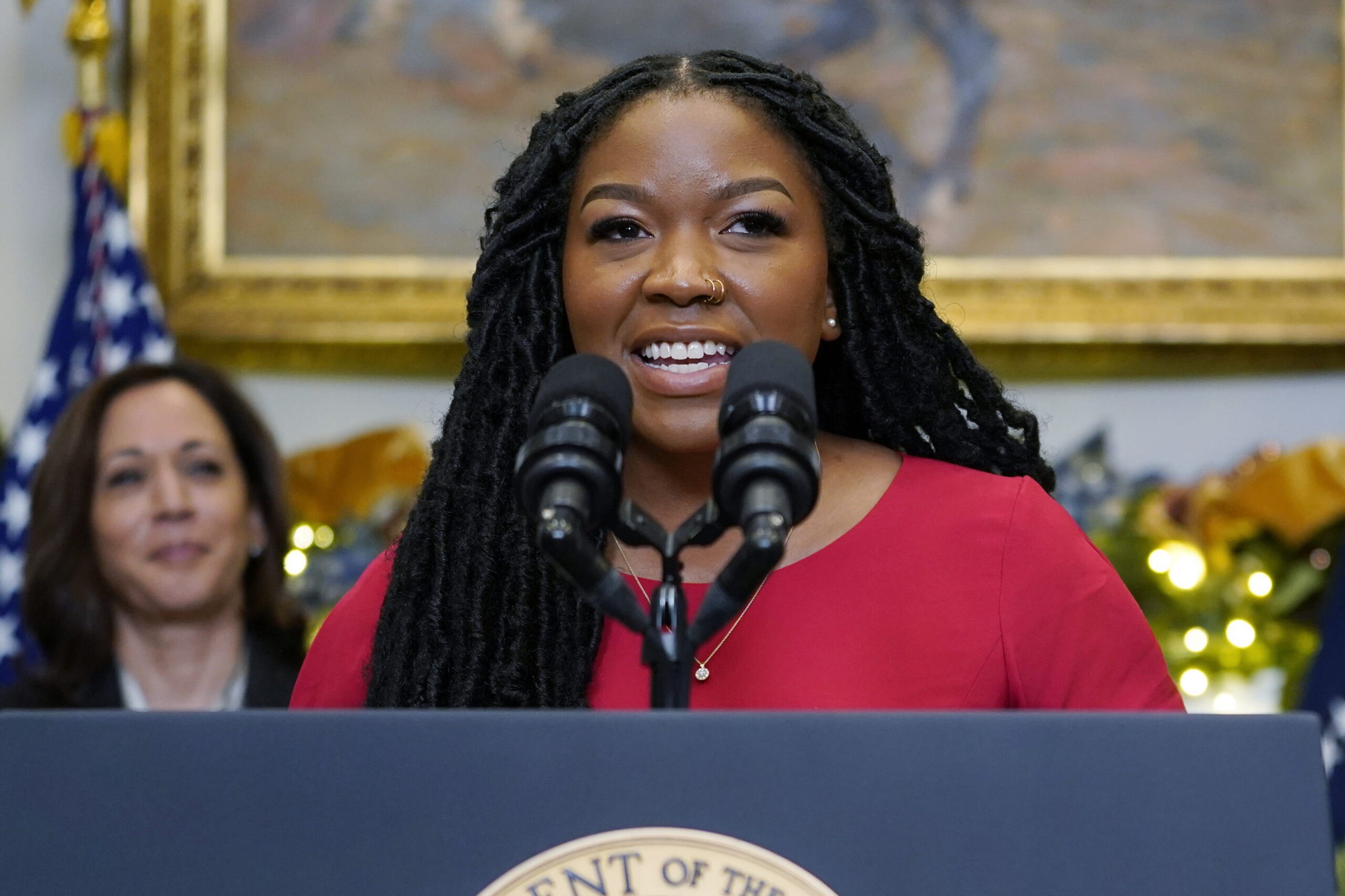 WNBA star Brittney Griner was wrongfully detained in Russia for almost all of 2022. She was sentenced to nine years in prison in the fall, and had her appeal of that sentence denied. On Dec. 8, it was announced that she'd be freed in a prisoner swap, and she finally landed in the U.S. the following day. By her side throughout it all—albeit at a distance, out of necessity—has been her wife, Cherelle T. Griner.
Cherelle was attending law school when Brittney was first detained, and she managed to graduate this past May, despite the unfathomable months she'd experienced in the lead-up. The Phoenix-based couple have been married since 2019, though they met years earlier during their undergraduate studies.
Since her world was turned upside down overnight, Cherelle has spoken at rallies and been interviewed extensively in the media, including on ESPN, The View and Good Morning America. She connected with President Joe Biden, who was key in bringing Brittney home. She's also become an advocate for other wrongfully detained individuals and their families. Last month, while honoured at Glamour's Women of the Year awards, Cherelle spoke of her grief and her love for her wife, saying she couldn't believe she was living without her favourite person, greatest love and sanctuary.
Throughout her journey, Cherelle has expressed gratitude for her family, friends, leaders, community and supporters for their help in fighting to get Brittney home. Cherelle didn't sign up to be a hero, or in the public eye in the way that she has been, but she's become a powerful force. Watching her advocate for her wife brought beautiful representation of Black queer love into the public eye in a way that is rare to find in mainstream media.
—Tara-Michelle Ziniuk, senior editor, power
Mpox activists and sex positive queers everywhere
The last few years have not been sexy. In 2021, we were promised a "hot vax summer" that failed to materialize. Then, this year, as COVID-19 restrictions lifted, and cities across North America prepared for the return of large-scale Pride events, mpox started to spread, largely among men who have sex with men. And it spread quickly.
Thankfully, early fears that the virus would turn into an epidemic didn't come to pass. Today, several cities—including Montreal, once a virus epicentre—have declared their mpox outbreaks over. We owe this happy outcome to the tireless work of health professionals and LGBTQ2S+ advocates who pushed for swift and equitable access to the mpox vaccines, as well as to the queer men and trans people who took care of each other and took charge of their own sexual health.
In the early days of the outbreaks, several people who had contracted cases spoke out about their experience in order to demystify the virus and to call out homophobic treatment they received while getting tested and treated. When governments were slow to distribute vaccines and failed to deliver adequate support for people who had to isolate, organizations like the CBRC and RÉZO in Canada and and the National Center for Lesbian Rights in the U.S.—along with countless grassroots groups—kept the pressure on politicians to step up. When it became clear that there were serious racial disparities in vaccine access, individual activists such as Johnny Wilson, and on-the-ground groups reached out to their communities to help queer and trans people of colour get the care they needed.
LGBTQ2S+ people have long accepted that we can't rely on governments to keep us safe. But this year, we proved yet again that we sure as hell know how to take care of each other.
—Ziya Jones, senior editor, health
Jeopardy! champion Amy Schneider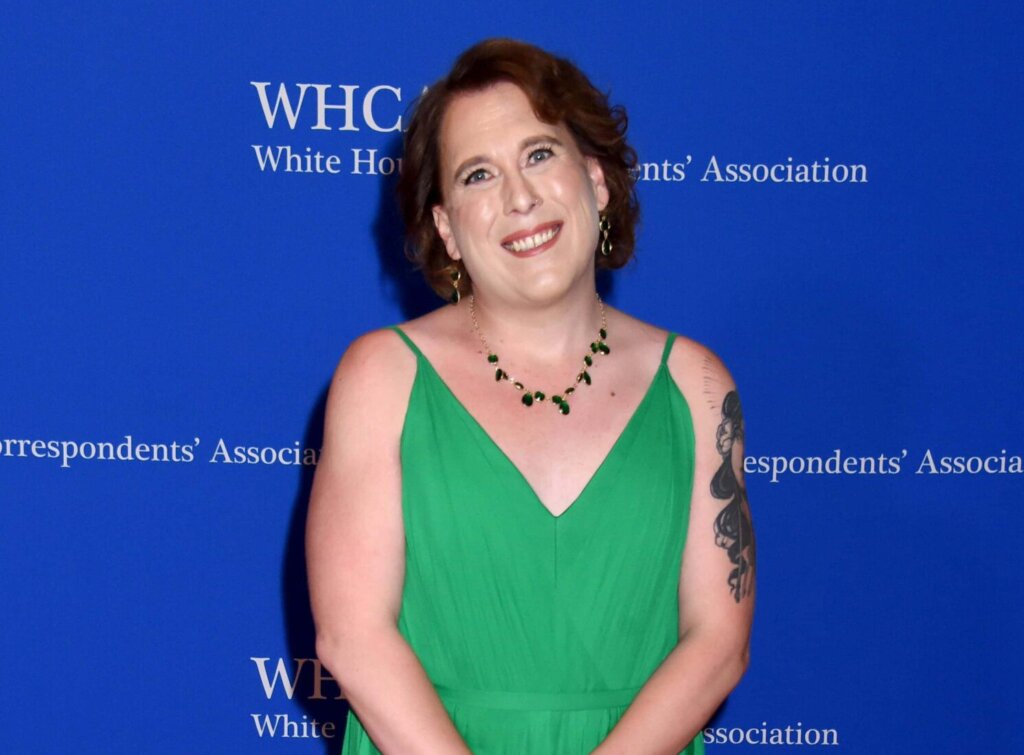 Amy Schneider's storied run to become the most winning woman in Jeopardy! history earlier this year was capped by her thrilling victory just weeks ago during the series' Tournament of Champions.
Schneider's initial 40-game winning streak (the second-ever highest, behind current host Ken Jennings) came to a close on January 27. Her return engagement in November netted Schneider an additional $250,000 in prize money (on top of her previous $1.3 million winnings), as she bested returning champions like Andrew He, Sam Buttrey and Canada's queer darling, Mattea Roach.
Schneider's tournament appearances also gave her an opportunity to update viewers on the many changes to her life in the intervening months, like her marriage to girlfriend Genevieve Davis on May 9 and her meeting President Joe Biden in Washington and speaking to reporters on Trans Day of Visibility.
The tourney appearance also allowed Schneider to show off and discuss her arm tattoo that features Ozma of Oz, a character from L. Frank Baum's sequels to The Wizard of Oz. As Schneider Tweeted prior, "The ruler of Oz was Princess Ozma. She had been the rightful heir, but was kidnapped as a baby by a sorceress, who enchanted her to become a boy. Eventually, the enchantment is lifted, and she is revealed to be the beautiful princess she always was.… So it seemed like the perfect image to commemorate my transition!"
Sporting her trademark pearl necklace and Mona Lisa smile, snippets of Scheider's life—her cats, her love of learning, her transition—were recounted over roughly 10 weeks of prime-time TV to upward of nine million people nightly. (Jeopardy! is consistently one of the highest-rated syndicated programs on network and cable TV, if not the highest; its audience also skews older with a median age of 65.) What an incredible trans ambassador Schenider has turned out to be, revealing day after day what an extraordinary ordinary person she is.
As Schneider told Xtra contributor J.E. Reich earlier this year, "I've heard from a lot of people—both from trans people themselves and from their parents or grandparents—and it definitely is really gratifying. I've heard from more than one person that it really made a difference with some of their family, that they really 'get it now.' That's the most amazing thing."
—Gordon Bowness, executive editor
Lesbian governors Maura Healy and Tina Kotek and the rainbow wave
In a year once again defined by anti-trans legislation, the sheer magnitude of LGBTQ2S+ wins from the U.S.'s 2022 midterms—an election that was largely expected to go in favour of Republicans at the national level—was nothing short of a miracle. November's elections saw a number of notable queer firsts and gains across the country. At the national level, the 2022 midterms saw a 16 percent increase in the number of LGBTQ2S+ candidates running for U.S. Congress. And Vermont and Illinois saw their first out LGBTQ2S+ congresspeople, while Florida voters elected the first Gen Z member of Congress.
Queer candidates made massive gains at the state level, too. Massachusetts and Oregon saw the country's first out lesbian governors, with Maura Healy and Tina Kotek winning their elections. State legislatures also saw gains: In New Hampshire, James Roesener became the first out trans man elected to a state legislature; Minnesota and Montana both saw their first trans state legislators with the elections of Leigh Finke and Zooey Zephyr; and several states which had never had an out LGBTQ2S+ state legislator, including Alaska and South Dakota, saw their first.
In the face of the ongoing wave of anti-LGBTQ2S+ legislation in statehouses nationwide, advocates in the U.S. maintain that queer and trans representation in electoral politics is more vital now than ever. While 2022 saw more LGBTQ2S+ people elected to Congress than ever before, queer and trans Americans remain overwhelmingly underrepresented at both state and national levels. But if the trends of the past three elections continue, the rainbow wave should show no signs of receding.
—Oliver Haug, contributing editor
Shady Bitches
Ron DeSantis and red state governors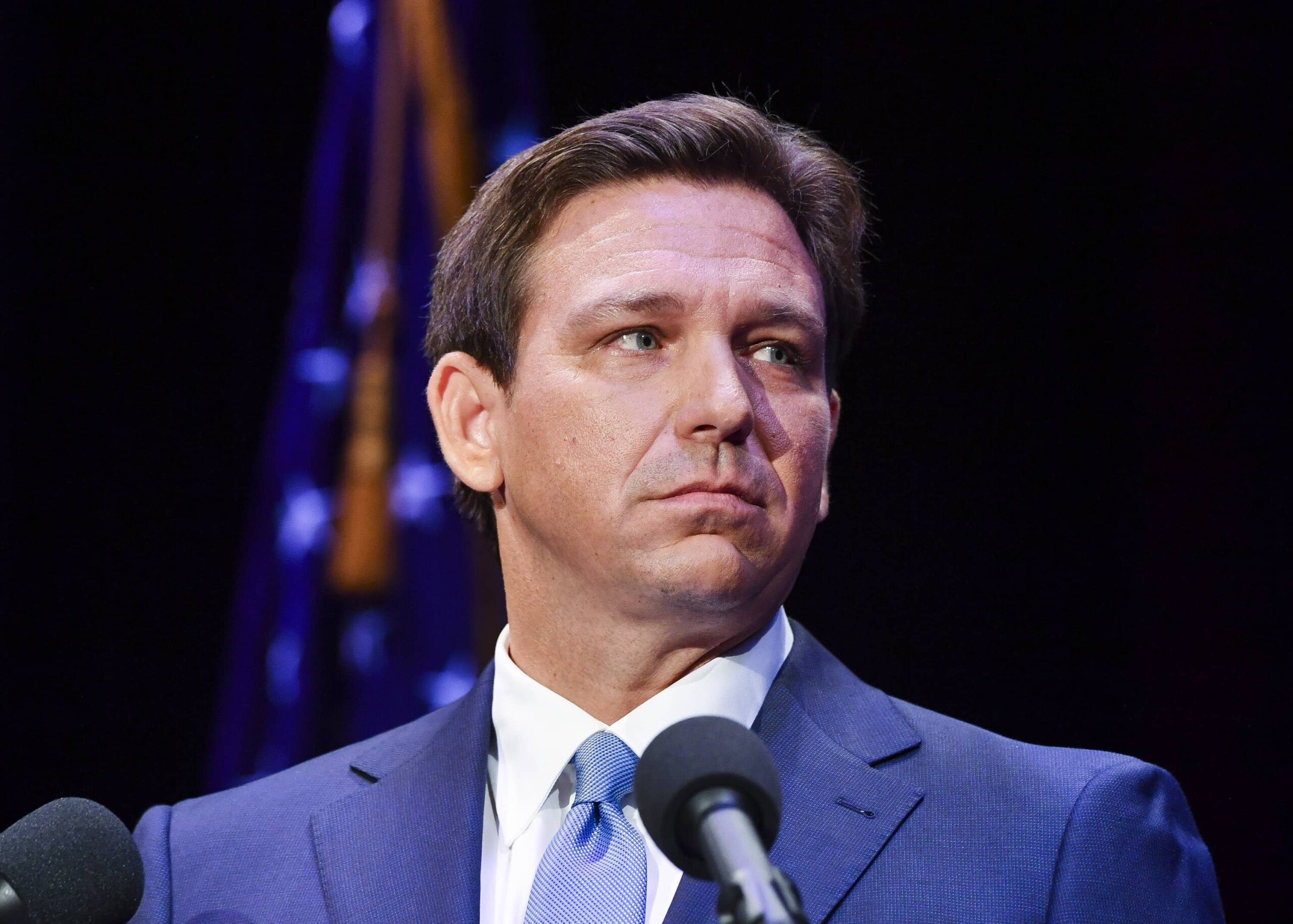 Oof. Which U.S. governor is the worst of the worst? Oklahoma governer Kevin Stitt, who signed a law in October that bans gender-affirming care for people under 18 (and may sign a bill next year that could forcibly detransition people under the age of 21), or Texas governor Greg Abbott, who directed child welfare agencies to investigate parents of trans kids for child abuse? There are plenty of other candidates among red state governors. What a rogues' gallery.
But striding atop this steaming pile is Florida governor Ron DeSantis, who signed the so-called "Don't Say Gay" law earlier this year, putting countless LGBTQ2S+ kids at risk by prohibiting inclusive education, and placing queer and trans teachers in jeopardy for just being out. It's a bill that's been replicated across the country. But the scarier national implication is that, following his overwhelming victory in the midterm election, DeSantis is now being hailed as the frontrunner for the 2024 Republican presidential ticket. Using hate as a springboard to national office makes DeSantis the shadiest of the bitches living in governors' mansions.
As our regular political commentator Jude Ellison S. Doyle wrote, "Ron DeSantis is a man with ambitions, and what he has learned is that attacking queer and trans people serves him—it elevates his profile, rallies his base and allows him to harness the rising tide of fascism and patriarchal backlash. Like Trump before him, he may ride that current all the way to the Oval Office.
"Florida, under DeSantis," Doyle wrote, "is our most reliable bellwether for what 'the worst' looks like. If we want to know what there is to fear, Florida is where we ought to be looking."
—Gordon Bowness, executive editor
Elon Musk and the ever-growing rise of online hate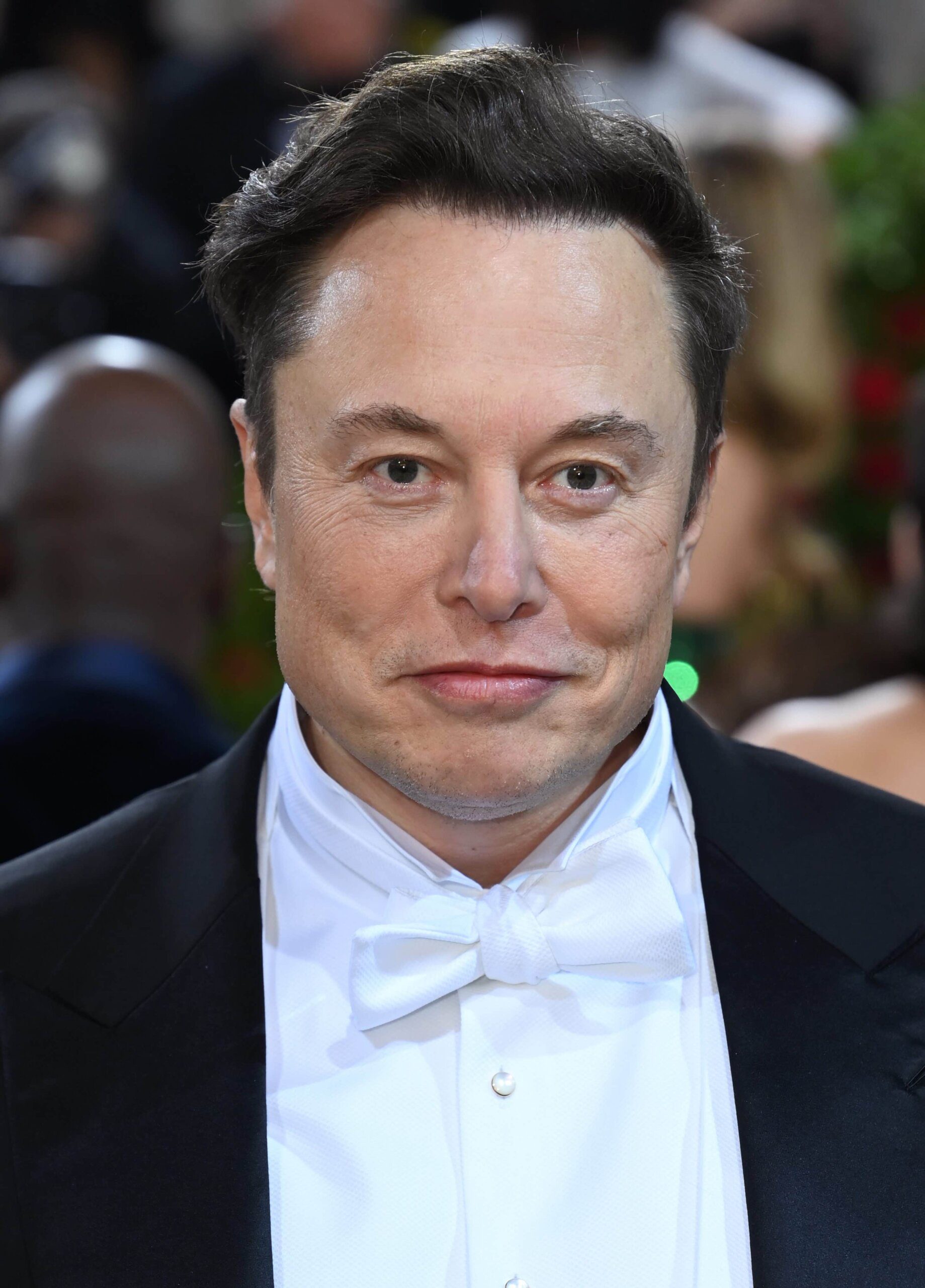 Where do we even start with this man? Watching Elon Musk make the slide from petulant billionaire edgelord to cartoonishly evil conspiracy baron in recent years has been at turns fascinating, deeply disturbing and completely cringe.
Musk is, above all else, a grifter—and his October takeover of Twitter has allowed him to lean more heavily than ever into peddling some of the most popular grifts du jour—namely cashing in on the current anti-queer and anti-trans moral panics, so called "free speech" protection and COVID denial—grasping desperately at whatever will bring more attention and adulation from his fan base.
When it come to attacking LGBTQ2S+ rights, since taking over Twitter, Musk has seemingly been hellbent on one-upping himself again and again: he's reinstated known homophobic and transphobic accounts under the guise of promoting free speech, publicly accused a gay former Twitter employee of pedophilia, spread homophobic conspiracy theories, made increasingly embarrassing pronoun "jokes," beefed with an astronaut over said jokes, invited fellow anti-trans grifters like Abigail Shrier access to Twitter records and reportedly suppressed accounts dedicated to LGBTQ2S+ activism.
Although Musk tried to assure the public that the platform wouldn't become a "free-for-all hellscape," after he took over, it's clear that bigots feel emboldened on the platform. In a 12-hour period following the announcement of Musk's acquisition back in October, racist slurs shot up by 500 percent on the app. Queer and trans slurs on Twitter have also increased astronomically since Musk's takeover, as have antisemitic tweets.
While Musk's right-wing pandering has been successful in some circles, it hasn't been universally accepted. At a Dave Chapelle show, of all places, the billionaire was recently heartily booed when he took to the stage.
—Ziya Jones, senior editor, health
The Freedom Convoy and the legitimization of right-wing populism
If you can cast your mind back through the malaise of 2022, you'll probably remember the so-called "freedom convoy" that occupied Ottawa for weeks in January and February. While ostensibly created to protest mandatory vaccinations for truckers crossing the U.S.-Canada border, which got sold to the public as a cry against mask mandates and COVID-19 jabs, many organizers were associated with far-right, anti-LGBTQ2S+ or white supremacist movements. The organizers used general frustration with health measures or Prime Minister Justin Trudeau to launder their views, attracting a wider audience, which in turn legitimized their hateful ideas.
While the convoy may be long gone from Ottawa, its after-effects live on. Not just in the collective trauma experienced by locals, who saw protestors assault residents for wearing masks, smash a window displaying a rainbow and harass marginalized people; but in the way right-wing populists have become emboldened, and found legitimate political representation.
Conservative leader Pierre Poilievre participated in events with convoy protestors this summer, when he was running for the party leadership, and voiced his continued support just last month. He has consistently voted against extending rights to LGBTQ2S+ people during his tenure in federal politics, and embraces the dog-whistle promise to be "anti-woke" without ever explaining what that means. Similarly, Danielle Smith coasted to election of premier of Alberta by pivoting to producing anti-scientific COVID-denying content during the pandemic, and courting far-right voters. Whether Smith or Poilievre personally oppose LGBTQ2S+ rights doesn't really matter, as they were elected with support from people who do.
As 2022 wore on and we saw rising anti-LGBTQ2S+ rhetoric, especially in the U.S., some of that seeped into Canada. The "groomer" slurs thrown at queer and trans people (and their allies) have skyrocketed, and drag events have been attacked. Some of the explicitly anti-trans school board trustees in Ontario's recent municipal elections also spouted anti-vaccine stances. Of course, this isn't all a direct result of the freedom convoy: similar forms of populism are increasing around much of the world. But the convoy was a moment when the right wing showed its colours to the country. And too many people in the country just shrugged.
—V. S. Wells, contributing writer
FIFA's failure to use the World Cup to advance human rights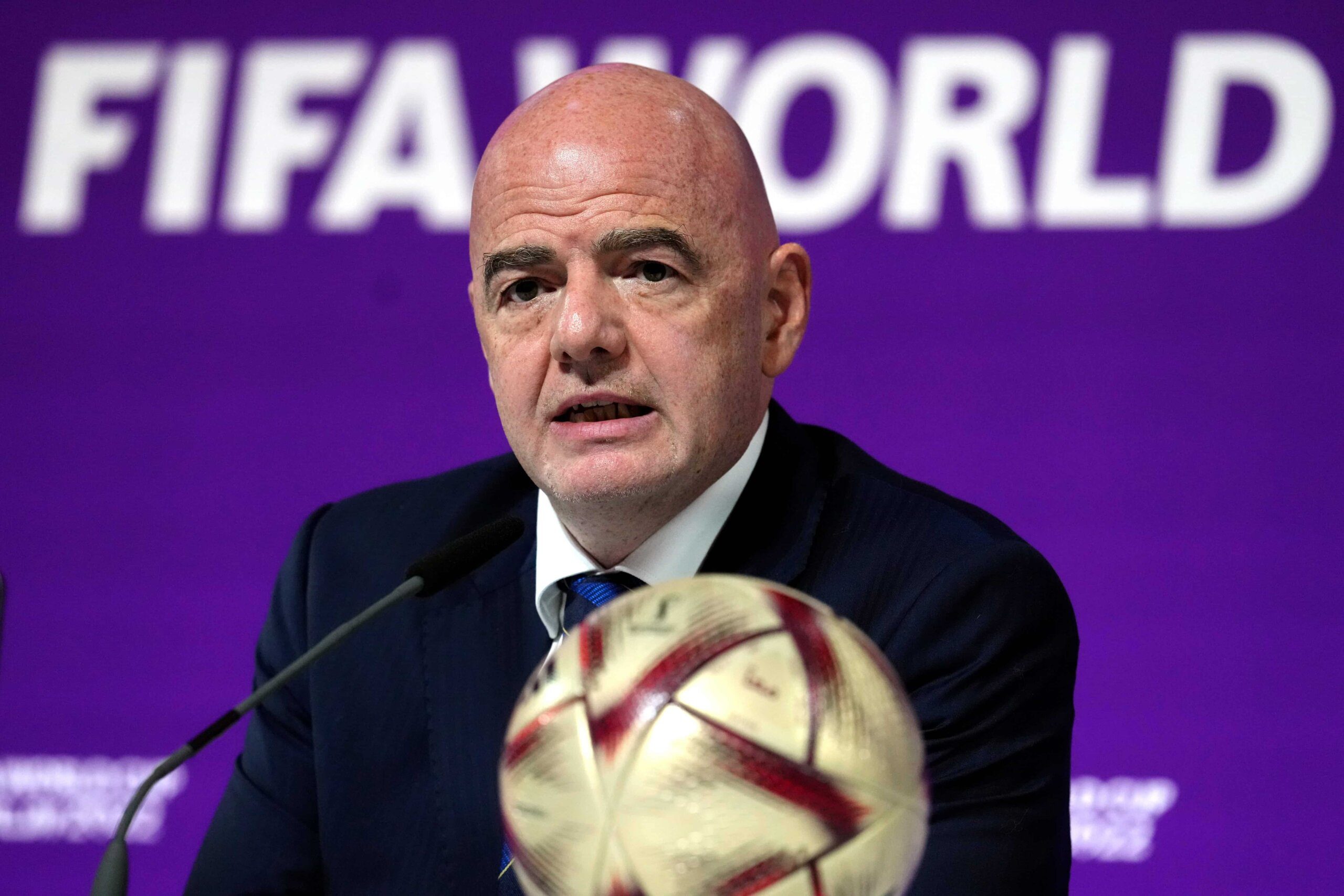 There are, indeed, good arguments that focusing the attention of the world on a region or country can improve the lives of oppressed people living there. But FIFA was so negligent in its selection and handling of Qatar as the host of the 2022 World Cup, one wonders if the eternally corrupt international governing body of association football (aka soccer) has a vendetta against LGBTQ2S+ athletes and fans.
I mean, look at the track record. Who did FIFA pick as host of the last World Cup, in 2018? Russia, a country with some of the world's most extreme laws controlling what can be said about LGBTQ+ lives and issues. FIFA has followed those ugly games with Qatar's, a country with even harsher rules about same-sex relationships, penalizing homosexual activity with as much as seven years in prison.
How seriously does FIFA take the safety of people affected by such laws? In 2010, just after Qatar won its World Cup bid, then FIFA president Sepp Blatter tried to joke away concerns about LGBTQ+ fans attending the 2022 games. "I would say they should refrain from any sexual activities," he laughed. Then more seriously: "We are definitely living in a world of freedom and I'm sure when the World Cup will be in Qatar in 2022, there will be no problems … I think there is too much concern for a competition that will be done only in 12 years."
Yet for 12 years, FIFA took no meaningful measures to ensure there were "no problems" for LGBTQ+ attendees. (Nor did it take sufficient actions to prevent the despicable treatment of the migrant workers who built the World Cup infrastructure.) During the month-long event, FIFA forced seven European soccer teams to back down on wearing rainbow armbands during games, threatening that refs would yellow card players wearing them. FIFA was initially silent when attendees wearing rainbow clothing—whether it signified pro-LGBTQ+, pro-peace or was just fashion—were denied entrance to games or had their rainbow items confiscated by security guards at the venues. That prohibition seemed to have been relaxed because of public outrage, not FIFA taking any ethical stand. The powerful can get away with more. France's sports minister Amélie Oudéa-Castéra wore a sweater with rainbow sleeves to France's World Cup quarter-final game.
As frustrating as it is, World Cup players and fans can censor themselves as best they can for a few weeks while visiting a homophobic country—or not attend at all. It was always unlikely Qatar authorities would persecute outsiders in a way that would embarrass them internationally. It's the World Cup's long-term effects on the lives of Qatar's LGBTQ+ citizens and residents that's the most worrying. With so much discussion about Qatar's anti-LGBTQ+ policies and attitudes—and so little done to address it—this scared, hidden community now has reason to fear clampdowns after the media circus is over. Since Russia hosted the World Cup, it has strengthened, not softened, its anti-LGBTQ+ laws.
While some national soccer organizations have pushed back against FIFA's disregard for human rights (kudos to Wales, Denmark and Germany), others have been more cowardly. Canada Soccer, which will be a key organizer when Canada, Mexico and the United States jointly host the World Cup in 2026, has been uncomfortably silent on the world stage. They should be standing up to FIFA now before they become another pawn in its reckless game.
—Paul Gallant, contributing editor
Pamela Paul and the New York Times anti-trans hate machine
The New York Times, like the Atlantic and other seemingly high-brow and supposedly centrist media, has a trans problem. Sure, violent anti-trans rhetoric is something we've unfortunately come to expect from Tucker Carlson, Fox News and the far-right media masses. Turn on right-wing cable TV in America and you'll certainly be bombarded by misinformed takes on pronouns, the "gender debate," grooming and all sorts of rampant homophobia and transphobia—take for example the truly disgusting pivot to blame the tragic shooting at Club Q on trans kids accessing medical care.
That's bad—and don't get me wrong, we should be calling it out at every chance. But Paul and the other members of the undercover anti-trans team at the Times are also doing harm with their subtly faux academic takes on basic trans identity. And in the long run it will have the same sort of dangerous effects on queer and trans folks.
I single out Paul because she is the worst offender in 2022. With the departure of other anti-trans standard bearers like now-Elon-Musk-bestie Bari Weiss from the Times, Paul has really decided this is this the year to take innocent queer and trans folks to task. In 2022, her rancid takes have ranged from "using the word 'queer' is bad" to "people arguing that abortion conversations should include trans folks are just as bad as anti-abortion activists." Pepper in some ringing praise of a transphobic novel and a ham-fisted attempt to connect a 50-year-old book to the current "gender debate" and you've got a pile of really bad vibes.
That the Times continues to platform these takes at all is worrying. But it's even more worrying considering the angle and bent of the paper's more "objectively" framed coverage of trans people. In the midst of Transgender Awareness Week last month, the paper published "They Paused Puberty, but Is There a Cost?," its latest in a series of pieces questioning gender-affirming care for trans youth and disseminating, frankly, misinformation on the topic. See also a September article by Azeen Ghorayshi that put "top surgery" in scare quotes and a particularly awful June piece by Emily Bazelon called "The Battle Over Gender Therapy" that uncritically platformed anti-trans groups and the idea that waves of young people are accessing transition-related care without proper checks. I name all of these writers because, like Paul, they are complicit in spreading and continuing a wave of dangerous anti-trans narratives, particularly around kids. Sure they aren't as blatantly hateful as someone like Carlson, but these kinds of stories actively influence narratives and legislation for trans folks, and actively make trans lives worse.
This type of coverage coming from a respected, award-winning and ostensibly "objective" (whatever that means) outlet like the New York Times can be particularly dangerous in radicalizing otherwise well-meaning allies into anti-trans talking points. Just look at theatre legend Bette Midler, seen by many as a longtime LGBTQ2S+ ally, who parroted Paul's talking points nearly word for word in a series of Tweets this summer.
The slippery slope from feminist ally to TERF is a slick one, especially if you've got the likes of Paul and company to grease the way.
—Mel Woods, senior editor, culture