The Toronto International Film Festival has long been a home for great queer and trans storytelling. For now-renowned films like Brokeback Mountain (2005), Moonlight (2016) and Portrait of a Lady on Fire (2019), TIFF screenings played an important role in making them the award-winning pictures LGBTQ2S+ people deeply cherish and adore. This year's fest, which runs from Sep. 9–18, aims to continue that tradition with a slew of queer and queer-interest titles.
As a critic, this will be my first time attending TIFF, albeit virtually. I'm looking forward to films that show the breadth of our experiences as a community across genres. Here are 10 of the movies I'm keeping my eyes on:
Flee, directed by Jonas Poher Rasmussen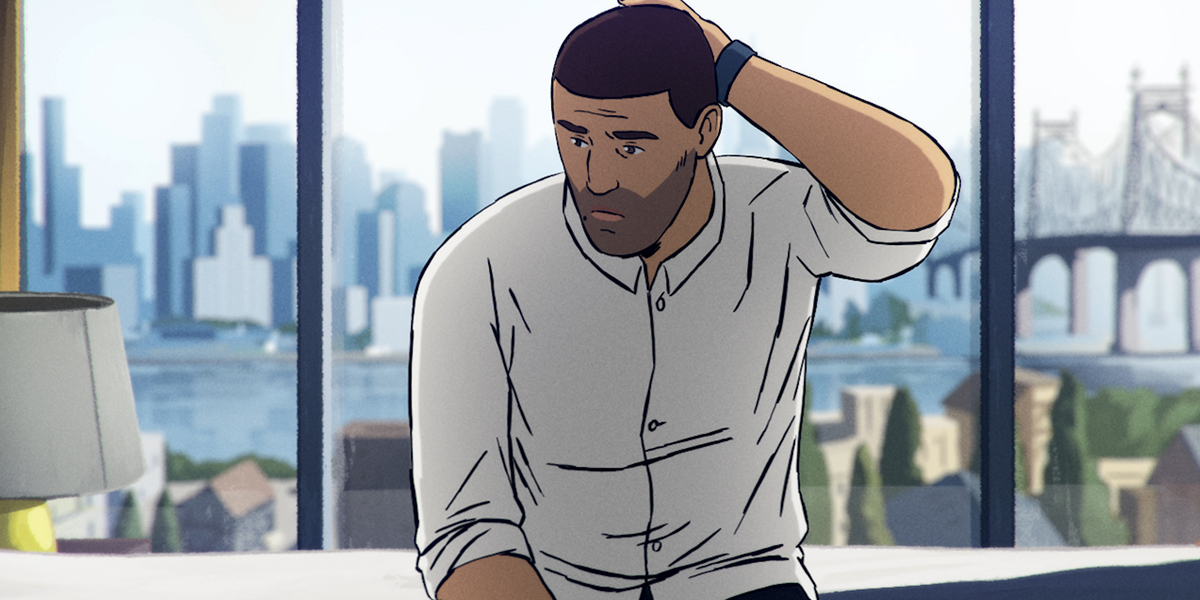 First up, a film that I've already seen! From Danish director Rasmussen (What He Did, Searching for Bill), Flee tells the harrowing true story of Amin Nawabi's (a pseudonym) escape from Afghanistan as a child. I didn't expect to love the 2D animation style, but I can't imagine Flee being depicted any other way. As Amin nervously recounts his past via narration, the 90-minute picture deftly captures the tenuousness he felt as a kid, taking audiences on a ride of swelling sadness, sympathy and happiness as tragic and beautiful moments unfurl. The film serves as a reminder that while strides have been made in LGBTQ2S+ acceptance worldwide, there are still challenges for many in our community. The arresting film won the Grand Jury Prize for World Cinema Documentary at the Sundance Film Festival, and currently sits at 100 percent fresh on Rotten Tomatoes! It more than deserves honours.
Dionne Warwick: Don't Make Me Over, directed by Dave Wooley and David Heilbroner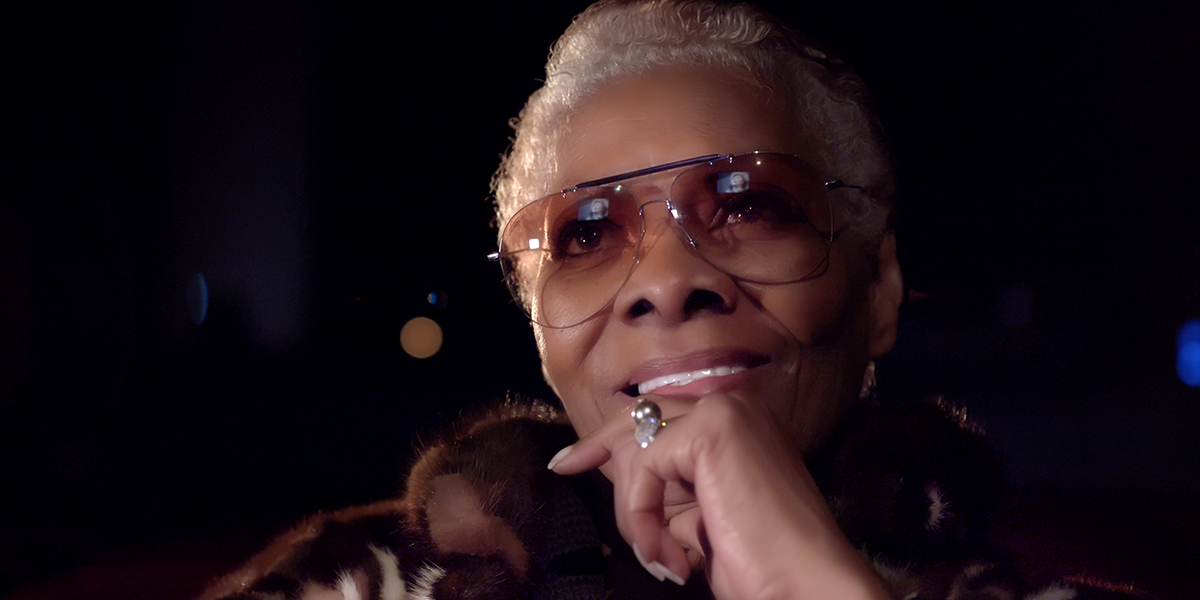 If you are not following Dionne Warwick on Twitter, you're missing out! But long before she became everybody's favourite social media auntie, the songstress of classics like "Say A Little Prayer" and "That's What Friends Are For" was already a living legend. Directors Wooley and Heilbroner recount her journey to icon status in their documentary portrait, Dionne Warwick: Don't Make Me Over. Charting her path from humble New Jerseyan to global superstar, the film surveys Warwick's six-decade career as a stunning performer and noted activist, spotlighting her barrier-breaking accomplishments—like becoming the first Black artist to win a Grammy in the Pop category—and active allyship within LGBTQ2S+ communities. Warwick will also be on hand at the festival to accept this year's Tribute Award in honour of her storied career.
Benediction, directed by Terence Davies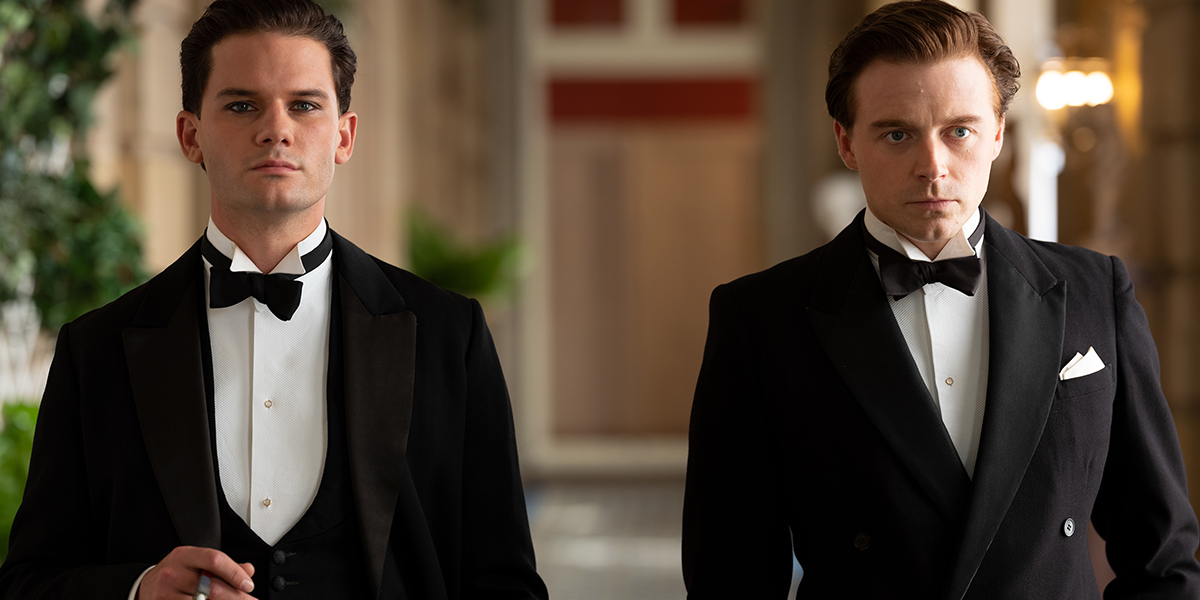 I've been onboard with films that unsurface the history of LGBTQ2S+ writers and poets since Leonardo Dicaprio played Arthur Rimbaud in 1995's Total Eclipse. With Benediction, noted writer-director Terence Davies is jumping into the genre with both feet in this biography of poet and soldier Siegfried Sassoon. Laid out in moments, the film uses memory association rather than chronology to journey through Sassoon's life. Jack Lowden (Dunkirk, Small Axe) plays the young Siegfried Sassoon, and Peter Capaldi (The Suicide Squad) plays the older. Fingers crossed that the content advisory for sexually suggestive language and mature themes gives us some passionate romantic entanglements. Considering this is Davies' first time explicitly portraying gay desire on screen, I'm expecting bawdy language and passionate encounters wrapped in a lyrical epic. It's described as "sumptuous," and I am ready to feast!
You Are Not My Mother, directed by Kate Dolan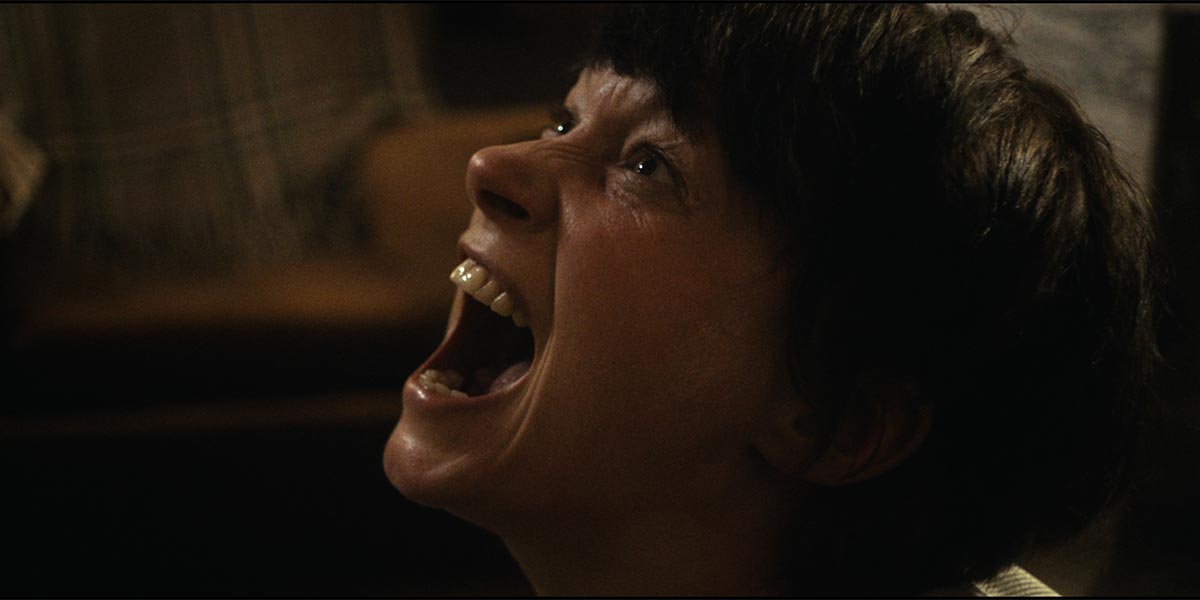 As a fan of horror, this Irish folktale mystery is right up my alley. You Are Not My Mother, directed by Dolan, follows Char (Hazel Doupe, Float Like A Butterfly) who suspects her mother, Angela (played by Carolyn Bracken, Dublin Murders), is not actually her mother after she returns from an unexplained absence. As Char attempts to figure out the truth, she uncovers some family secrets along the way. Though she's likely not ready for that, I definitely am! This is Dolan's feature debut, but her short Catcalls marvelously flips the script on random, creepy men harassing women, so I'm eager to see what she does here.
Petite Maman, directed by Céline Sciamma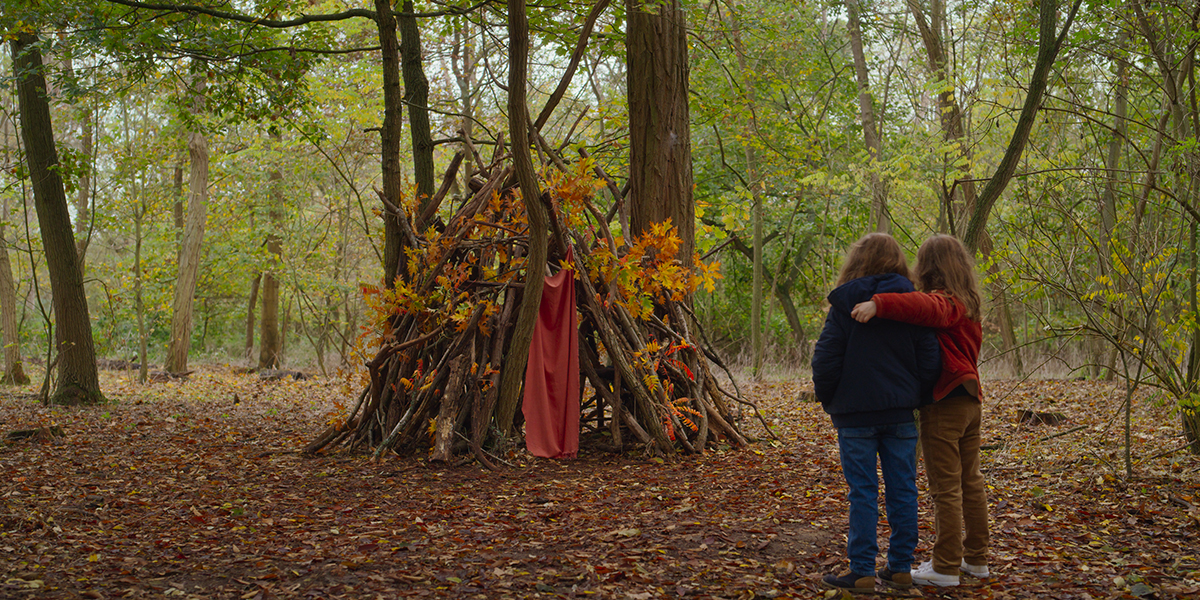 Judging by her last film, Portrait of a Lady on Fire, Sciamma's ability to deftly explore queerness on screen is all the information I need to know that her latest project, Petite Maman, is a must-watch. A story of childhood friendship, grief and secrets from the past, Petite Maman stars twin actors Joséphine and Gabrielle Sanz as new friends (Marion and Nelly, respectively), but maybe something more. By more, I mean their characters look alike. So who's hiding secrets? Reviews from its 2021 Berlinale premiere say it channels Hayao Miyazaki, who has a knack for creating magic out of the mundane. The film is only a smidge over an hour long, but it's not the size of the film (hehe) that matters, it's how it makes you feel.
The Syed Family Xmas Eve Game Night, directed by Fawzia Mirza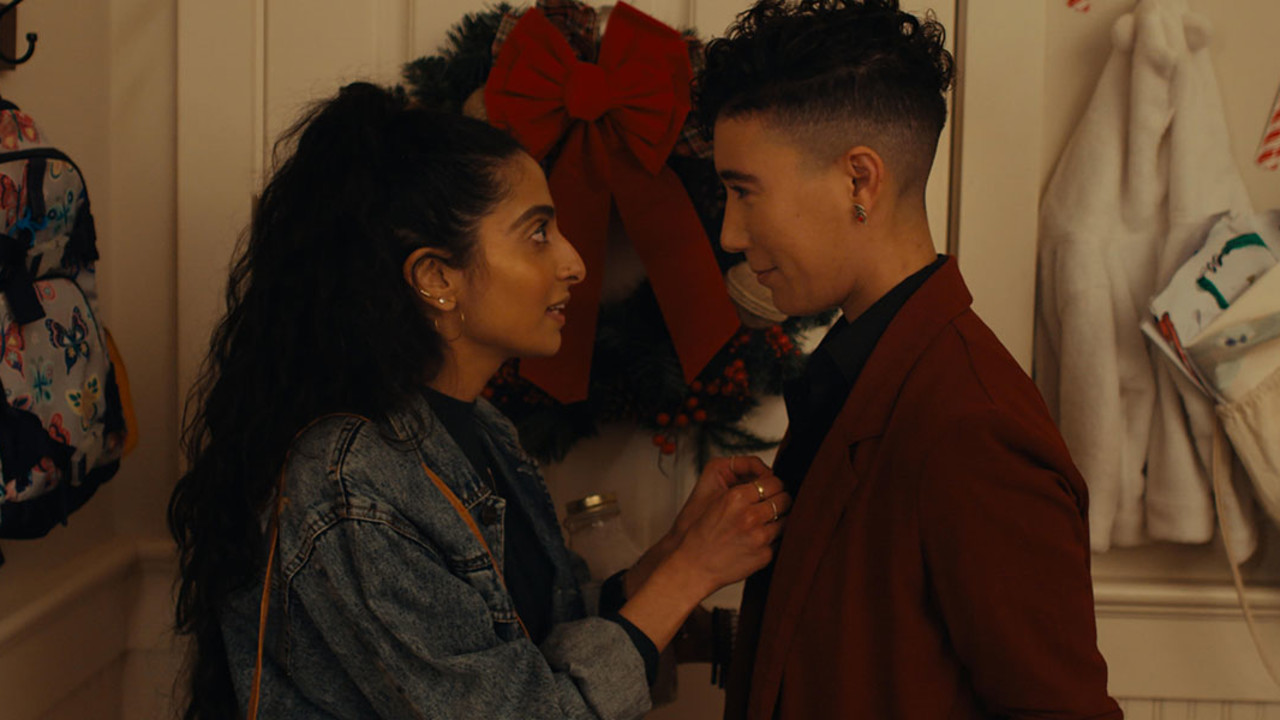 Part of TIFF's shorts programme, The Syed Family Xmas Eve Game Night follows a queer Muslim woman as she brings her partner to her family's holiday game night. Considering this special time of year is always fraught with tension and opportunity for comedic hijinks, I'm looking forward to a take that centres a diverse cast—which, unfortunately, is a rarity. The 11-minute short does look similar to last year's Happiest Season, but the trailer teases an over-the-top, dramatic flair that I live for in holiday humour.
Spencer, directed by Pablo Larraín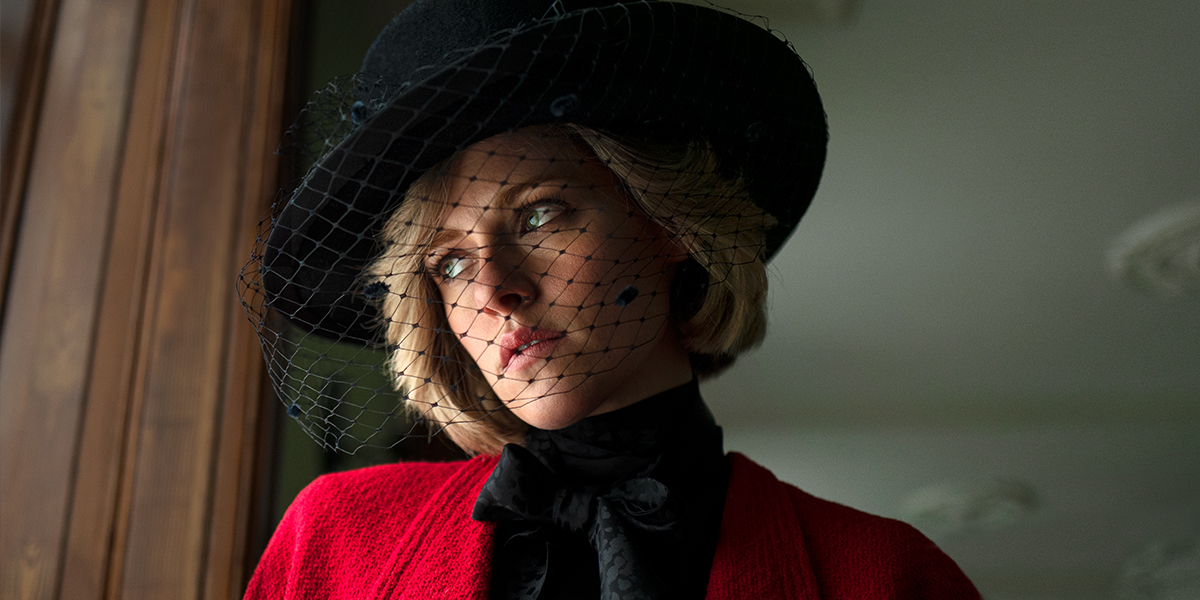 Spencer is another greatly anticipated film, both because of its story and the star playing the titular role. Directed by Pablo Larraín, it's a fictional account of a holiday visit between the British royal family and Diana Spencer, who the world knows as Diana, Princess of Wales. After her husband Charles' infidelities become public knowledge, Diana attends the royal family holiday event alone, and has to maintain a superficial facade for appearances in the progress-averse Royal Family. Starring Kristen Stewart in the lead role, the film and starlet trended on Twitter when the trailer was released, partially due to the continued obsession with Princess Diana and the Royal Family. But many also feel Stewart is vying for an Oscar with this role. That's not surprising, since she selects her films (primarily indie) with care. I also love the fact that the film is titled Spencer, as it's about Diana reclaiming her time.
The Girl and the Spider, directed by Ramon and Silvan Zürcher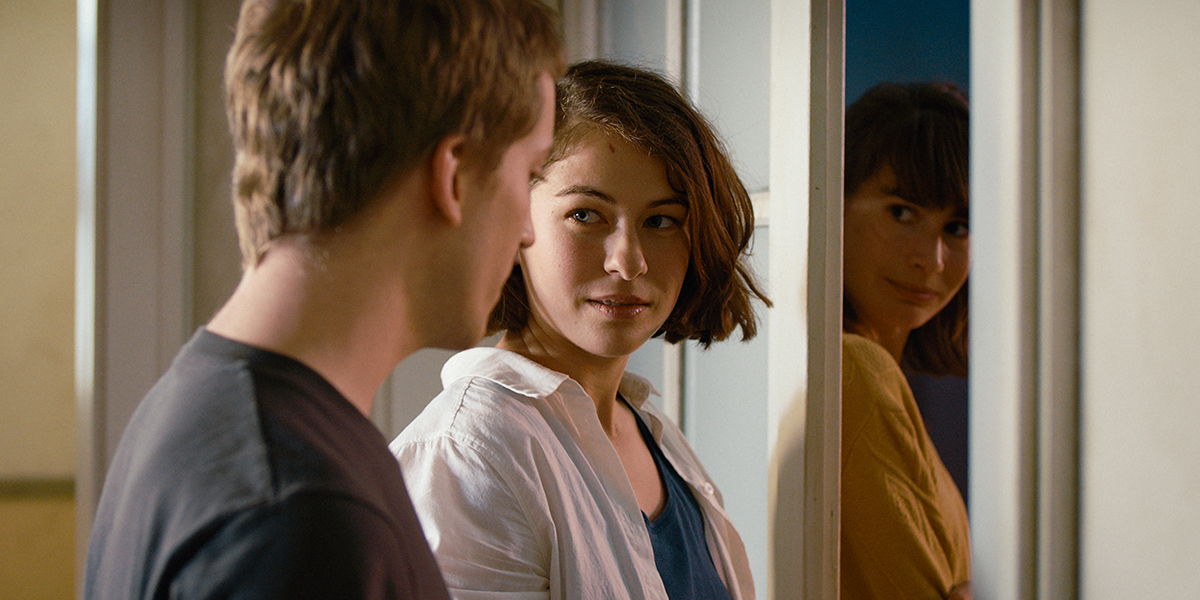 Directed by brothers Ramon and Silvan Zürcher, The Girl and the Spider is the second in a trilogy about movement, or lack thereof. In this film, drama unfolds between flatmates when Lisa (Liliane Amuat) prepares to move out of the apartment she shares with Mara (Henriette Confurius). Because Mara's not happy being left behind, old resentments and longings rise to the surface and cause some petty sparring between the women. Described as a "tale of longing" but also a story about how nothing lasts, I look forward to how the cast captures the subtle shade that is likely to unfold via passive-aggressive behaviour. I live for the "I long for you so I will annoy you" type drama, although I hate being on the receiving end of it. Still, give me petty and you give me joy. The content advisory for nudity and sexually suggestive scenes is the icing on the cake.
Titane, directed by Julia Ducournau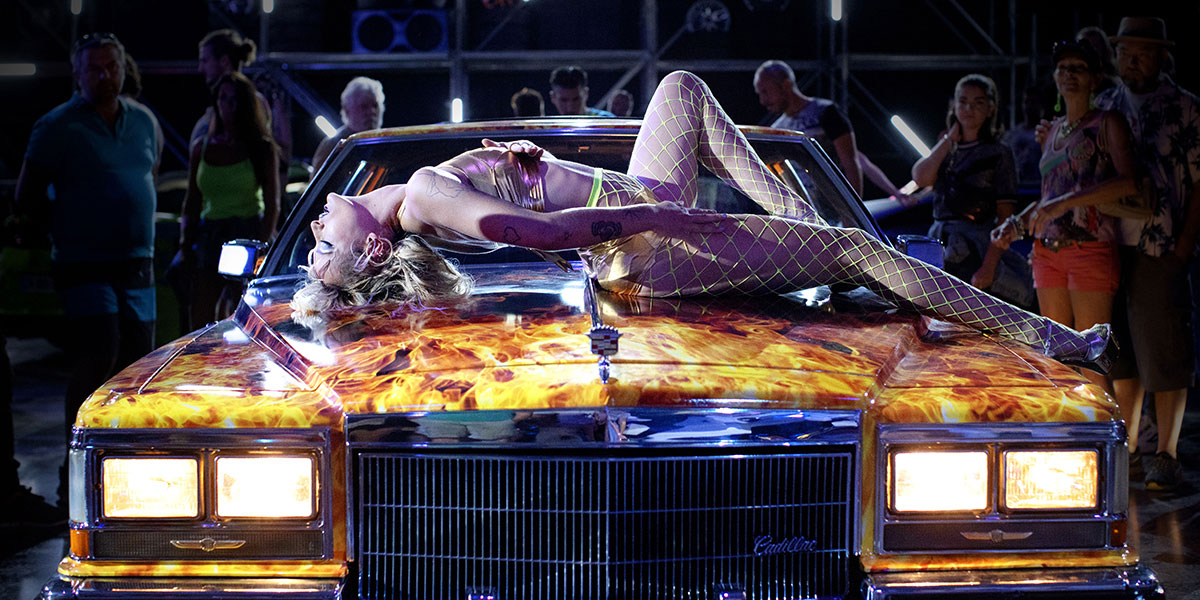 Titane is being called a "foray into human extremity." Set in the aftermath of an automobile accident that requires a child to get a titanium plate in her head, the drama follows a father reuniting with his missing son after 10 years and some crimes. I get arthouse horror vibes from the trailer. One review described Titane as "true body horror" and that leaves me terrified that my hands will cover my face for most of its 108-minute runtime. Some film critics have also compared the film to Cronenberg's Crash, which tells me this will be a challenging watch. It already won at this year's Cannes and could continue racking up festival awards with an endorsement from Tangerine and The Florida Project director Sean Baker. He described the film as "masterful" and "relentless."
To Kill The Beast, directed by Agustina San Martín
Upon Emilia's arrival in a small town on Argentina's border while searching for her missing brother, she learns of a beast that lurks in town and primarily targets women. Directed by Agustina San Martín, To Kill The Beast stars Tamara Rocca in what promises to be a stirring foray into sexuality and identity refined through a sweetened thriller lens. I can't say no to an exploration of burgeoning sexuality with a woman-hunting beast on the loose. Makes me think of Ginger Snaps in the jungle—sweltering and salacious.
This story is published with support from the Ken Popert Media Fellowship program.