Tomson Highway does not necessarily consider himself to be an artist. Throughout a celebrated career, the queer Cree playwright, author and musician has made it his mission to preserve the language of his people. Following a banner year in 2021 that included the publication of a critically praised memoir, Highway trained his many talents on the release of Cree Country, a new album of country songs in the Cree language that sparkles with the classic sound of Nashville.
The lead vocalist on the album is Peruvian-Canadian singer Patricia Cano. She and Highway have teamed up on many projects over the past 20 years, including Cano's starring role in the playwright's one-woman musical The (Post) Mistress. That show earned a Juno nomination for its soundtrack with songs in English, French and, of course, Cree.
Prior to my interview with Highway, I spoke to Cano about what recording this album means to her. "The chance to sing and learn Cree is a gift that he's given me," she says in a Zoom call with Xtra. "I love Cree because it's very singable. I have an extra love for it because I love Tomson and I've travelled the world with him, hearing him speak about his language, his culture and his people. It's on par with my love and passion for my Peruvian roots. Cree isn't my culture, but it's Tomson's. I've learned about it through osmosis and friendship."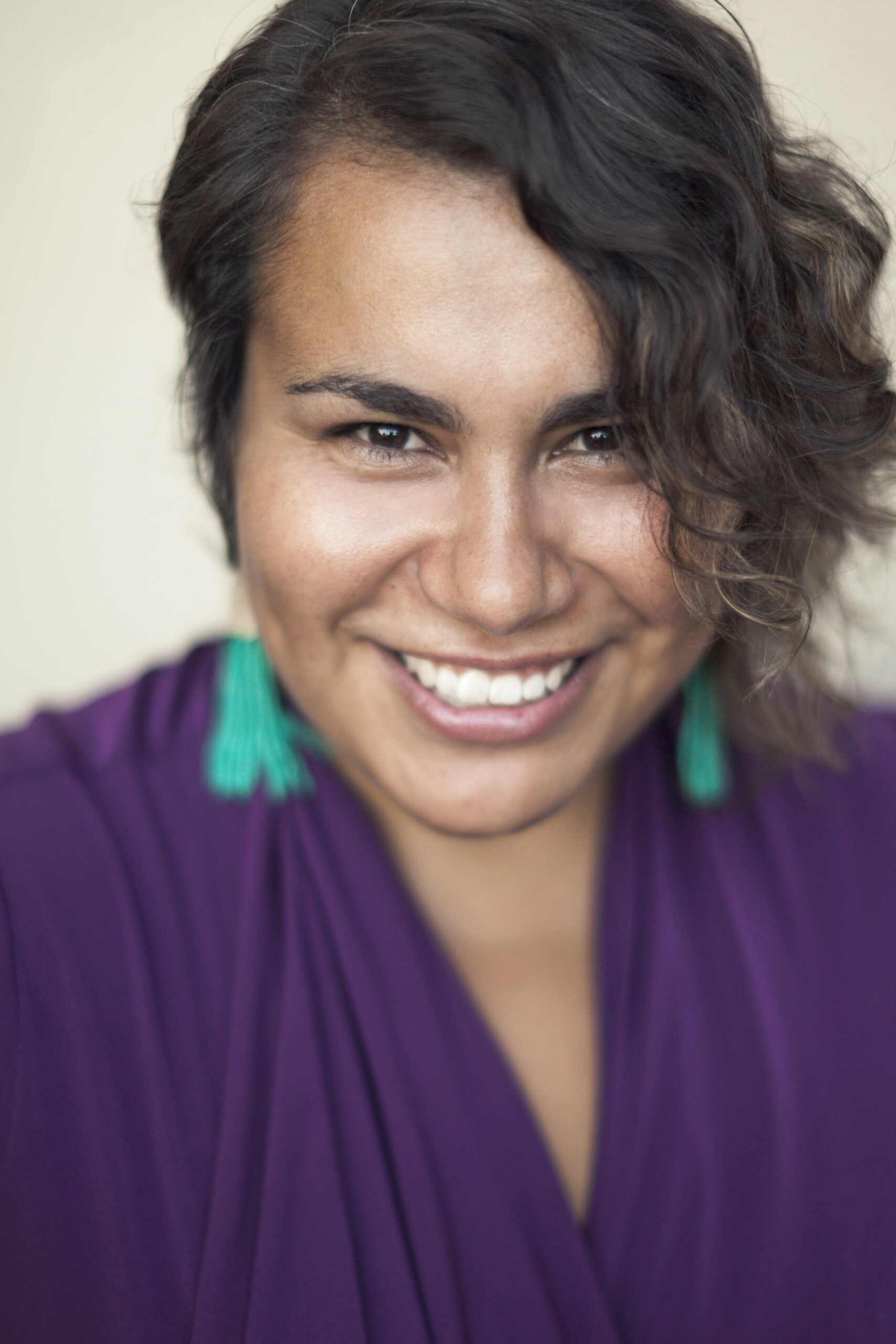 Recorded with acclaimed producer and jazz vocalist John Alcorn, Cree Country features the dazzling musicianship of some of the country's most in-demand session players. These include guitarist Mike "Pepe" Francis, who has performed on over 2,000 albums from artists such as Alanis Morrisette, Gordon Lightfoot and Susan Aglukark. "It was golden honey molasses in that studio," laughs Cano. "I studied the songs hard because I knew those guys would be heavy. Once they started playing, it was perfection." 
The album's musicians had previously recorded songs in many different languages, but Cree was a first for most. Cano describes the experience of working with Highway in the studio as "a special bubble," with everyone invested in his cause of cultural preservation. "My sisterly love for Tomson made me worried that, [though I knew] those guys would be awesome, [I worried] they wouldn't get involved emotionally or spiritually," she says. "Thankfully, that happened naturally, because Tomson drops magic wherever he goes. He doesn't try to manipulate a room to make you feel something, he just is that feeling. He makes everyone laugh out loud."
Cano's predictions came true when I reached Highway over the phone for a conversation about the album and their longtime collaboration. Read on for our hilarious interview, and catch the Cree Country launch event on May 23 at the Horseshoe Tavern in Toronto, where Cano will perform the album's songs live with a six-piece band.
I understand you first invited Patricia to perform in a cabaret show of your songs in 2001. How did you first hear her sing?
I heard her sing in the shower! [laughs] No, that's not true. The first time I heard her sing was when I was teaching at the University of Toronto. I lived in Toronto for 20 years, going back to the days of Genghis Khan. Patricia was in the drama department, who were producing one of my plays. There were about 25 students in the classroom, and she got one of the principal roles. That's when I really heard her sing, and I've been hearing her sing ever since.
It's been over 20 years!
Oh my goodness, we're getting on.
What is your history with country music?
I have a fabulous history with country music. I'm from the extreme north of Manitoba. Everyone knows Churchill, which is where people think I'm from when I say that, but I'm from way at the other end, right next to Saskatchewan. The last settlement is called Brochet. We had a house there, but never really lived there. My father was a caribou hunter, so we were always living on the land. There are 10,000 lakes up where I come from, going all the way up to Nunavut. Because they're inaccessible, we're the only ones who have seen them.
We had no electricity back then, and that land is still undeveloped. I hope it stays that way forever. It's a gigantic natural park. There were no record players or television or anything like that, so we all depended on natural sound. My sister had a tiny little transistor radio that operated on one battery. We never got any reception except for late at night when we hung it high up in a tree. The higher up you hung it, and the later at night, the better the reception.
The only radio station we got was from Nashville, Tennessee, interestingly enough. I heard that's because Nashville has the biggest and most powerful tower in North America. We got these country shows, and we loved it. Our gods were people like Hank Williams, Kitty Wells, Patsy Cline, Hank Locklin and Ernest Tubb. I could name all of them and all of their songs. That was the only recorded music I ever heard, so it's in my blood. I grew up on it.
How did you become a songwriter?
Later on in life I became a musician, though I went in a completely opposite direction. I'm a classically trained pianist with some of the best teachers available in Canada, but I still had the country feeling in my blood. I put the two together, and that's how I started writing my own songs.
I read about your unproduced musical, Lynx Lamour Goes to Nashville. Are there any connections between that project and your new album?
Yes, there are. I wrote the musical and then the pandemic forced us to put it on ice, like it did with so many other projects. It never really got fully developed. The only thing that survived from the actual script were the songs. These 12 songs on this album are the songs from Lynx Lamour.
Why did you decide to write the songs in Cree?
Because I don't even consider myself an artist. Between the ages of 23 and 30, I didn't touch a piano, and worked as a social worker, mainly in Ontario. Working with that community moved my heart to the very nth degree. I still love them very, very much. It was a hurting community and one of the reasons why is because their language was dying. The most spoken of all of the Native languages in Canada happens to be mine, which is Cree, my first language. My parents spoke several Native languages, but not a word of English or French.
I became very invested in the preservation of language. I believe that is key to keeping the soul of Native people intact and healthy. The fact that the songs are written in Cree is an act of preservation. I want to ensure that the language survives forever, and it has a chance of doing that, especially with the development of this kind of music. There are other Native artists doing it with different kinds of music and different languages. Cree and Ojibwe are like Italian and Spanish. They're very, very close sister languages.
How do the lyrics you write differ from the country songs you heard growing up?
They don't. That's just it. Every country song ever written is about love in some form or another. Unfortunately, the songs you hear on the radio are usually about broken hearts, couples breaking apart, or catching each other going wild and cheating. It's all sad love, and very seldom that you hear about happy love. This album is about love and relationships, but I'm a diehard optimist. It's all about positive love. There are a lot of lyrics about the ways nature works: the rhythm of wind, water and the sound of birds singing. This album is about the love of nature, and how that's so deep in our blood that we have to sing about its beauty.
What can people in Toronto expect at the release party? What will they see on stage?
They're going to see a great show. The musicians we were working with are some of the best available in Canada. Some of them have experience in Nashville working with the great Nashville stars. Most of them are now based in Toronto, but they've worked with some of the best country greats in Canada.
There are 12 songs on the album, and the band is going to get together with Patty on stage to perform six of the best ones, live and in the flesh. It's a six-piece band, including a classic steel guitar. Then we're going to have a sit-down and have a good listen to the CD. The way this album came together … I got the most amazing people, including my arranger, John Alcorn, who's the best in Canada as far as I'm concerned. He's a jazz-based musician working with a classically trained musician and a Latin singer. It's a very, very strange combination, but it worked.
John Alcorn got not only the best musicians available in the country, but also the best sound engineer. I would say a good half of the pleasure of coming to the live event will be hearing the quality of the sound in a large room.
It sounds like a classic Nashville country album!
That's what people are saying, and I love it. The other thing about it is that Cree is a very easy language to pronounce, fortunately. These guys from the United States are saying "Right now I'm playing 'Keegi-Seep,'" which means "This Morning" in Cree. They're talking like that, and it's just such a pleasure to hear people speaking your language. That's what people mean when they say the proof is in the pudding.