Happy Fri-gay! For all our sporty queers, here's hoping the Super Bowl delivers all of the butt-slapping and tight pants you're dreaming of. For everyone else—feel free to go about your business as usual. But before the merriment begins, here's a roundup of five LGBTQ2S+ news stories you don't want to miss.
1. Is God a woman?
Sorry, Ariana Grande, but according to the Church of England, God is neither a man nor a woman. Yes, you read that right—on Thursday, a spokesperson from the Church of England announced that they are considering transitioning to gender-neutral pronouns and descriptions when referring to God. In a statement to the New York Times, the church said that Christians have recognized "since ancient times that God is neither male nor female" and the Church of England has now asked their theological advisory body to consider whether the language of their services should reflect that.
In Christian circles, God is often referred to using masculine pronouns, but theological scholars have long argued that God's gender is much more fluid. For some queer Christians, the answer seems obvious. "If we are made in the image of God—which I believe I am—then actually God is all genders," said Sara Barley-McMullen, a queer Christian, in an interview with PinkNews. Well, there it is: praise be to Them.
2. U.S. legislators will not stop with the anti-LGBTQ2S+ bills
As of this week, U.S. state legislators have introduced over 300 anti-LGBTQ2S+ bills—and that's just counting the ones introduced this year. Allison Chapman, a legislative researcher who created and maintains the LGBTQ2S+ Legislative Tracking spreadsheet alongside fellow trans activists Alejandra Caraballo and Erin Reed, announced the horrifying milestone on Thursday. The bills proposed include 91 gender-affirming care bans, 39 sports-related bans, 44 "Don't Say Gay"-style laws and 27 laws targeting drag performers.
We have surpassed 300 Anti-LGBTQ+ bills in the USA.

– 91 Gender Affirming Care Bans
– 39 Sports Bans
– 44 Don't Say Gay/Forced Outing bills
– 27 Drag bans
– 12 defining trans people out of law

We are in truly unprecedented times. pic.twitter.com/KvcBdc1n95

— Allison Chapman 🏳️‍⚧️ (@AlliRaine22) February 9, 2023
This number is set to surpass the total amount of anti-LGBTQ2S+ bills introduced in all of 2022. And to make matters worse, this type of legislation is also being considered on a federal level. The fact that fewer than 10 percent of the bills introduced in 2022 became law may provide some comfort, but the future of the hundreds of 2023 bills is unclear. "We are in truly unprecedented times," said Chapman in a tweet.
3. Queers on quarters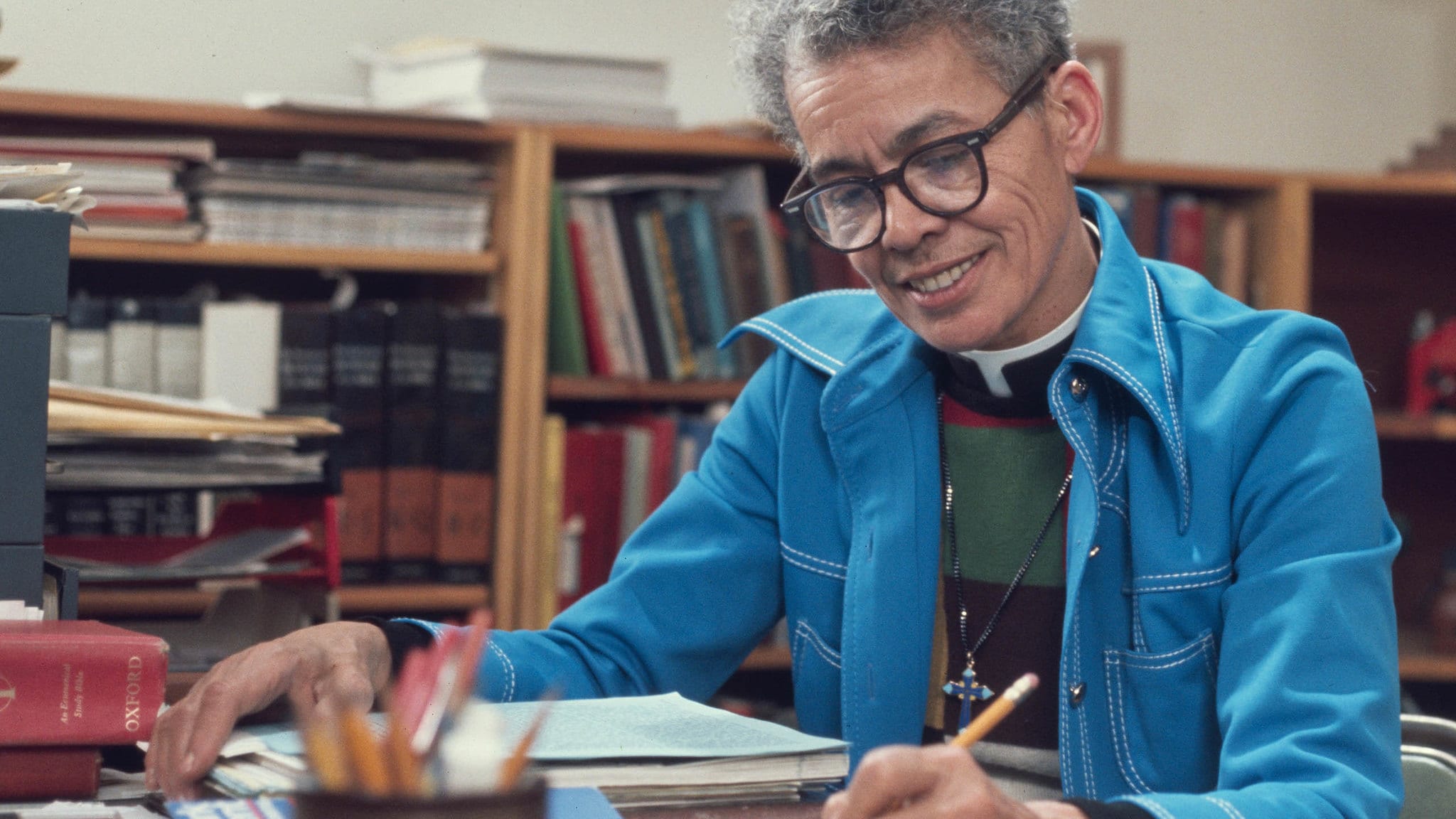 Pauli Murray—the chronically under-celebrated Black non-binary activist, poet, lawyer and priest—has been announced as one of the people who will have their likeness stamped on the U.S. quarter next year. The U.S. Mint is in the second year of their American Women Quarters Program, which celebrates the accomplishments and contributions of five people every year (love the idea, but did you have to gender the name?). Other honourees for next year include Patsy Takemoto Mink, the first woman of colour to serve in Congress, and Indigenous rights activist Zitkala-Ša.
Highlights of Murray's storied career include being the first Black, non-male priest ordained by the Episcopal Church, writing about civil rights issues like the "separate but equal" doctrine and co-founding the National Organization for Women. They are widely regarded as one of the most important social justice advocates of the 20th century. You can put us down for as many of these queer pocket-size good-luck charms as we can get our hands on.
4. Hungary is blocking all new applications for legal gender recognition
Yesterday, Human Rights Watch announced that the Hungarian Constitutional Court has issued a ruling saying that it will continue blocking trans residents' requests for legal gender recognition. This is the latest development in a legal saga that began in 2020, when the country initially banned trans people from legally changing their gender. A year later, the court ruled that the ban would not apply retroactively, a decision that allowed only those who had applied before May 2020 to continue with their legal transitions. The most recent ruling comes in response to one petitioner's plea that their 2021 request to legally change their gender be honoured.
The Hungarian court's decision is out of line with an emerging trend in Europe that has seen many countries lower barriers to legal recognition. The Háttér Society, a Hungarian LGBTQ+ group, has plans to escalate the case to the European Court of Human Rights. "The Hungarian government's practice sanctioned by the Constitutional Court is one of total disenfranchisement," said Eszter Polgári, the society's legal program director, in a statement.
5. Is the Super Bowl queer?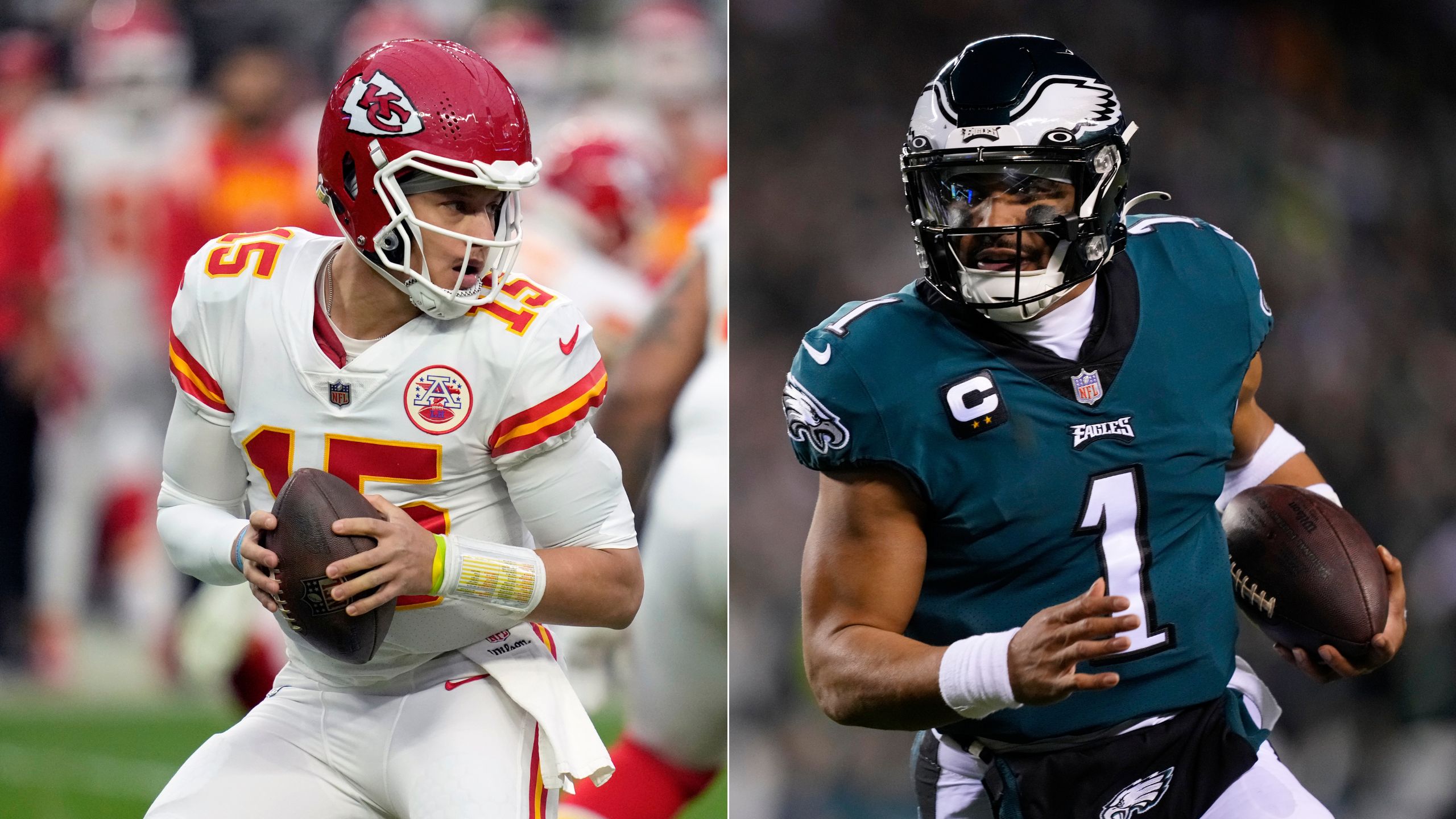 Well, no. But also—maybe? We could point to the contingent of LGBTQ2S+ people trying to reclaim the queer jock aesthetic, or the fact that the possibilities for homoerotic innuendo can be tempting even to the athletics-averse. If we're being honest, though, the real LGBTQ2S+ draw to this year's Super Bowl is not sports—it's Rihanna, plain and simple. This begs a second question: is Rihanna queer? Again, technically no (to our knowledge, though our fingers are crossed). But, in another sense, definitely yes. This might have to do with her proven track record as an ally, but it's mostly a vibes-based assessment. Of course Rihanna is queer.
Which makes her long-awaited return to the stage at the Super Bowl a momentous event for LGBTQ2S+ fans, not to mention the rumours that it could be an overture for a tour announcement. With upcoming Beyoncé and Madonna tours, this might all be more than we can take—but let's be real, after this weekend we'll probably be begging for more.