When is the right time for Snatch Game? It's a question I've thought about a lot over the years watching RuPaul's Drag Race, as the show's signature challenge has morphed to accommodate different numbers of queens. For a long time, I was a fan of the standard nine, as we got chances to get time with the major players while largely coasting over unremarkable queens. But in Season 6, when we suddenly had 10 queens playing, it was too much—and even nine after that still felt a bit overwhelming.
It certainly isn't six queens, which we've seen a few times and almost always produces a lackluster Snatch Game. The problem with such a small number is that if you have any quiet flops (as in, not obvious disasters but just uninteresting, poor performances), you have to spend so much more time with them than you would with a bigger cast. Snatch Game relies on relatively fast-paced editing, with us getting only the best highlights from performances.
All Stars 7 basically sold me on eight being the right number across its two Snatch Game rounds. The first round featured a much more even distribution of jokes from the eight collected winners, showing how balanced it could be—but we also got a second round dominated by Jinkx Monsoon's all-time great Judy Garland performance, indicating that if one queen is shining, you can spotlight her in an eight-queen format as well.
Drag Race UK, on the other hand, seems to have largely settled into seven being their magic number. However, I would argue this has consistently produced some issues in terms of pacing that, in the past, have been easily ignored because of one commanding performance. Think Bimini as Katie Price in Season 2, or Ella Vaday as Nigella Lawson in Season 3. But the problem is that if you don't have that kind of legendary central character to focus on, you're left with a lot of time spent on okay-not-great performances. And that's the thing that makes UK Season 5's Snatch Game a bit disappointing, if not an out-and-out disaster.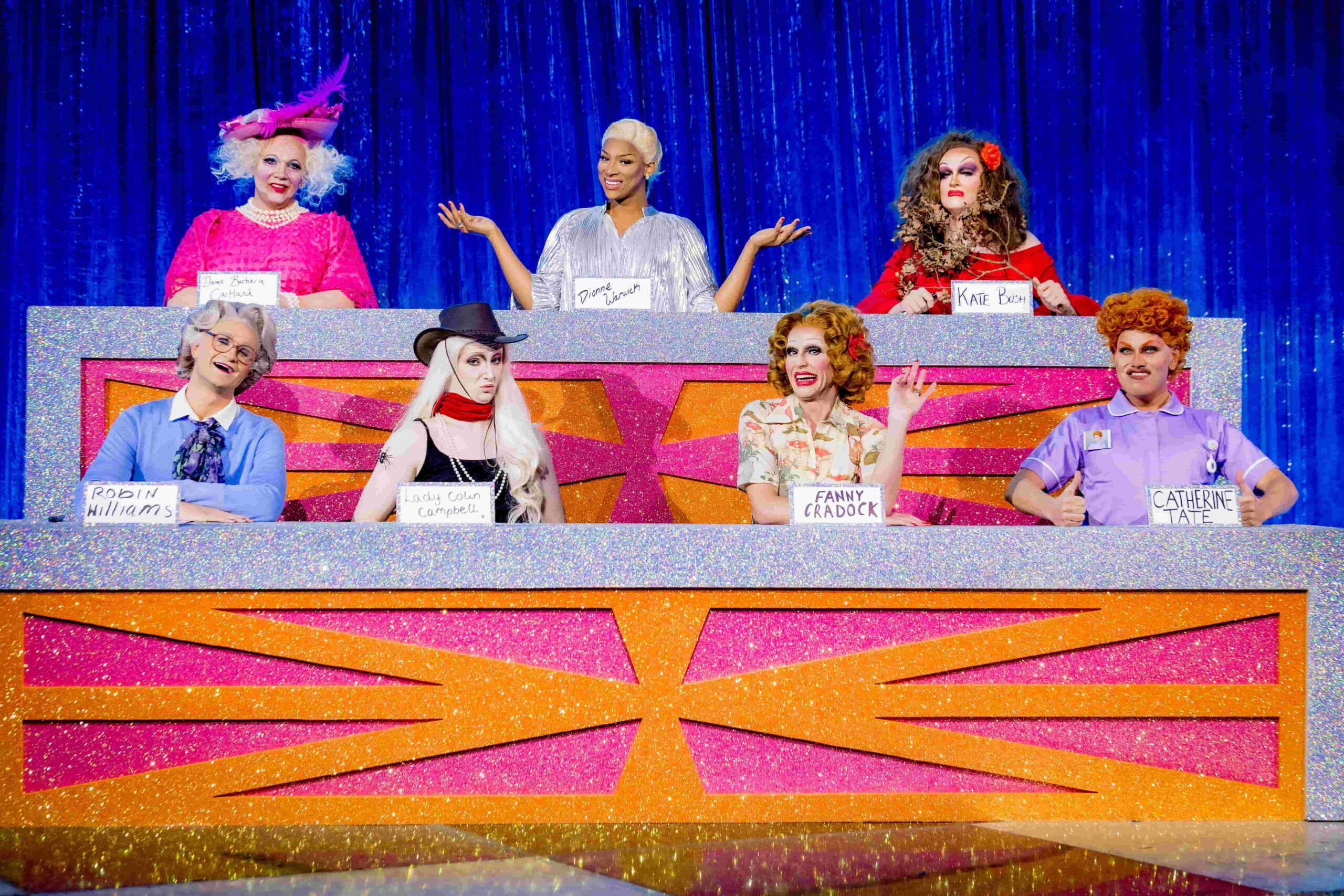 We get an early sense that this won't be a firecracker Snatch Game in Ru's walkthrough in the werk room. Ru's gotten a lot of criticism in the past (particularly with UK) for getting too involved in making queens change their characters, so credit to him that he seems to have largely backed away from forcing any swaps. The tough thing about that, though, is that when he raises a red flag—like Cara Melle, supposed Dionne Warwick superfan, not being able to name a single one of her songs besides "That's What Friends Are For"—he really doesn't offer another path.
Cara's choice of Dionne is an interesting case study to compare against Ginger Johnson's choice of Dame Barbara Cartland, the writer dubbed the "Queen of Romance." In both cases, I think they're picking characters meant to appeal to RuPaul himself. However, Cara's Dionne is very clearly based on the Twitter characterization of Dionne, which has become a big hit among users of that platform I shan't be referring to as "X." When it comes to the game, Cara's actually quite quick and keeps up with the improv, and her characterization is funny. But it's not what Ru loves about Dionne. So it's never really going to work.
Ginger, on the other hand, explicitly says she picked Dame Barbara because of her appeal to Ru. And when the game gets going, she knows how to lean into the things that Ru will like about her, particularly her feud with Ru's beloved Jackie Collins. Ginger's quite good at Snatch Game, and while it may not be as revelatory a performance as the judges make it out to be, it's definitely the best of this crop.
Meanwhile, Tomara Thomas gives us another take on how to handle Ru's advice, as she adopts a whole new host of accents while ostensibly playing Mrs. Doubtfire—aka Robin Williams. It's a lesson in taking the notes Ru gives you and running with them, à la how Ra'Jah O'Hara changed her approach to LaToya Jackson in All Stars 6's Snatch Game of Love based on the walkthrough. But while Ru finds the performance gut-bustingly hilarious, I'm not as fond. She ultimately just misses out on the win next to Ginger, and I think it's the correct call.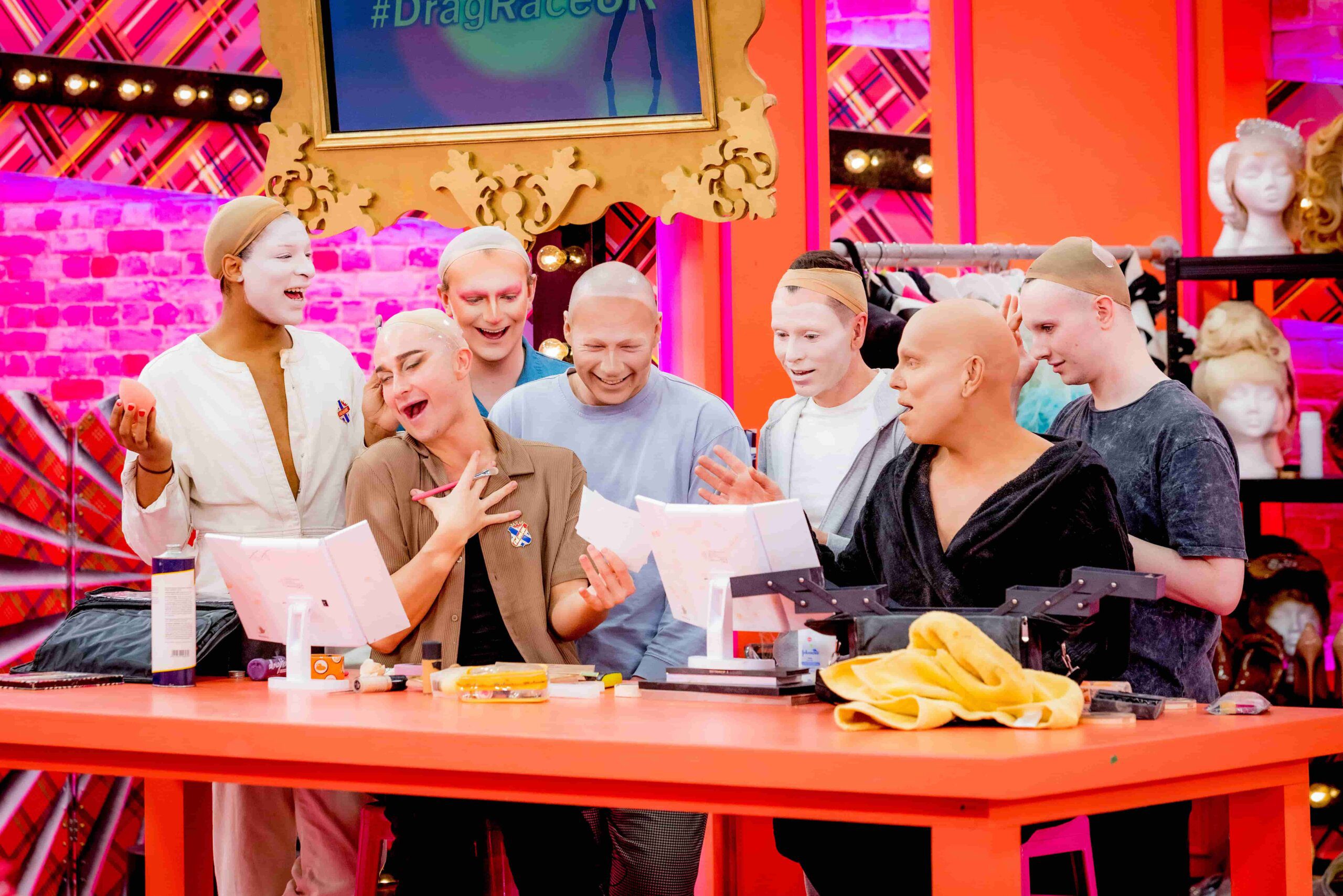 That leaves us with three queens who are in different stages of danger this week: DeDeLicious, Kate Butch and Vicki Vivacious. (Michael Marouli is called safe alongside Cara, after playing two of Catherine Tate's characters in a way I would describe as too scripted for an improv challenge.) DeDe has to choose between Lady Colin Campbell and Julia Fox for her character, and after Ru reveals he doesn't know Julia, she goes with Lady C. I personally don't know if this made for the better performance—I could see Julia Fox being a very funny Snatch Game—but I do think DeDe made the best choice she could under the circumstances. If Ru, the sole arbiter of your fate, is the one telling you he doesn't know your character, you need to move on.
Kate is actually quite good in Snatch Game as a funny take on Kate Bush, and it's surprising to see her anywhere near the bottom. I'd say her performance was better than both Cara's and Michael's. However, in deliberations, Ru indicates he's getting a lot of the same notes from Kate, which is a big red flag. Moreover, her Heart On runway look—a kind of Anything Goes homage with hearts cut into her tights—is really underwhelming. She says in Mini-Untucked that she knows she won't be the fashion queen of the season, but the problem is that her looks are just well below the standard of this season at this point.
Vicki's runway look is stunning—Elizabeth I meets the Queen of Hearts—but it can't save her from a bottom two spot after her Snatch Game. She chooses to do restaurant critic Fanny Cradock, and I'll give Ginger credit for realizing the problem right away: Fanny is too negative of a character. Ginger will later tell the judges that what she realized about Dame Barbara is that she is a character who would want to be at Snatch Game. Fanny is not. And almost immediately after the introductions, Vicki runs out of runway with her characterization.
Both DeDe and Vicki run into a familiar trap with Snatch Game: not having enough of an idea of the character to make it work across the whole challenge. We've seen queens fall prey to this countless times over the years, and with just seven competitors on the panel, their inability to stretch their material is all the more glaring. They deserve their spots in the Lip Sync for Your Life.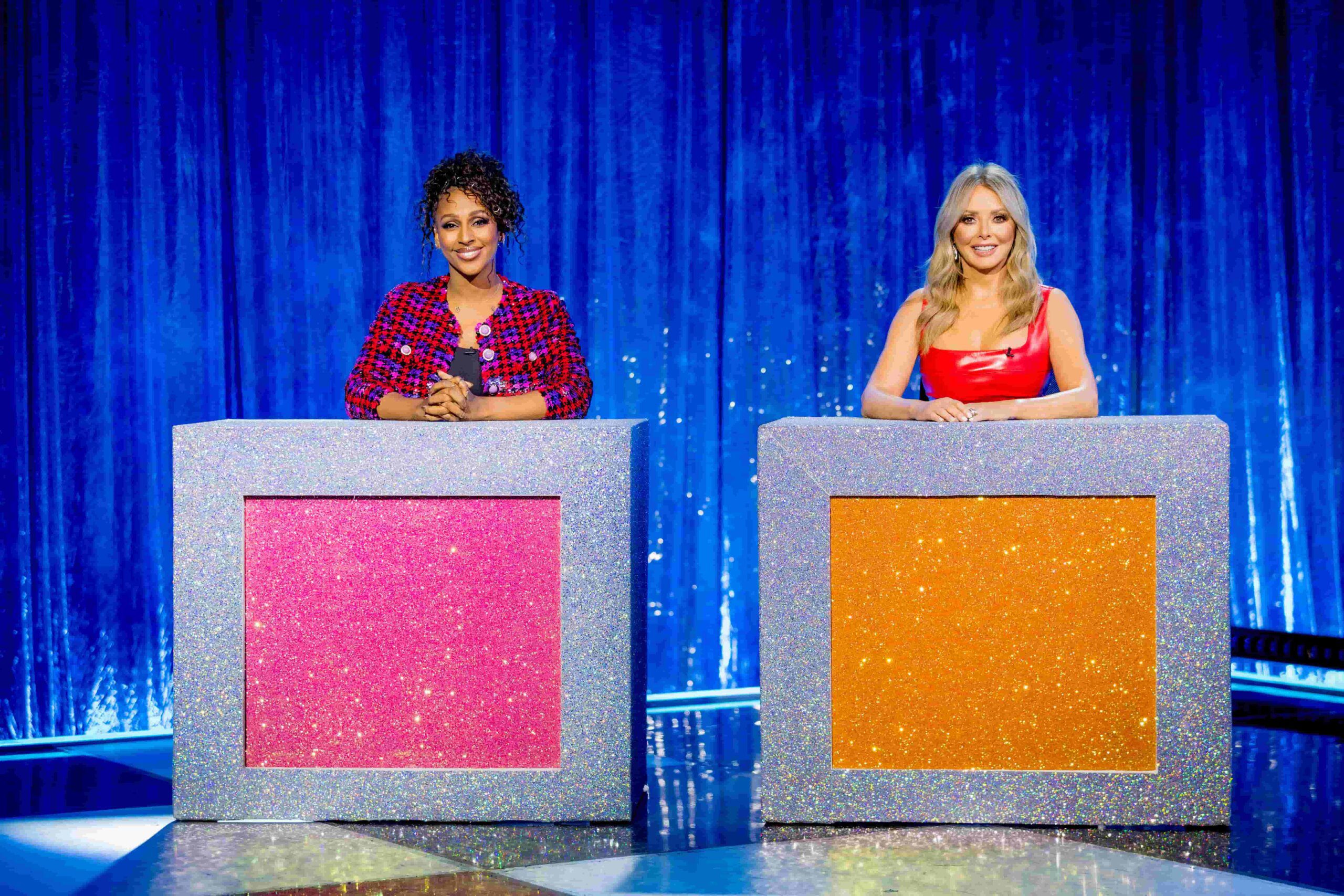 The lip sync song is guest judge Alexandra Burke's "Heartbreak on Hold"—"Any relation?" Ru jokingly asks Alexandra—and holy hell, DeDe delivers this week. She's confident going into the lip sync, and delivers both the kind of out-of-pocket dance excellence we love in a lip sync as well as true comedy. When she does a jump into the splits, and then scooches across the stage in the splits? Amazing. Too funny. A terrific performance, and likely the best lip sync of the season so far.
Vicki, unfortunately, can't quite keep up, and so it's curtains for the winner of the very first RuPeter Badge back in the premiere. I had my struggles with Vicki's performance this season, as she always seemed too serious for a show that is anything but. However, this week, she seems to really click into that fact, and wanted to work on it. It's a shame to see her sent home just when she had the chance to grow as a queen.
However, with two early non-eliminations, we have to keep sending queens home to stay on track. Six are left going into next week—who will be the next to fall? And will anyone be able to catch up with Ginger's three-badge lead in time for the finale?
Untucking our final thoughts
✨ In the cold open, Vicki gives us a rare case of a queen actually being more open about their feelings over just being safe in their confessional than with the other queens. Usually by the time they're in the chair, they've cooled off a bit and are trying to downplay their feelings. But I'm glad we get a chance to hear Vicki's true feelings, as they inform a lot about how her ultimate departure goes this week.
✨ The queens want to do a badge count when they re-enter the werk room. "Let's not!" the badgeless Kate interjects.
✨ I really like how thoughtful Ginger is about the experience of Drag Race. There's choosing a Snatch Game character based on what will appeal to Ru, yes, but there's also her discussion about not really understanding the "Nerve" in "C.U.N.T" before coming to Drag Race. She now realizes how crucial it is, and is going to "dig" until she finds hers. Suffice it to say I think she's got it.
✨ Is Kate Butch worried about upsetting Kate Bush with her impersonation? "She won't watch this! She lives in the woods!"
✨ It's fascinating to me that Ru is not familiar with Julia Fox. I actually think he'd love her brand of self-assuredness. Plus, selfishly, I'd have loved to see DeDe do the character—I think a Julia Fox Snatch Game would be excellent.
✨ So yes, singer and former X Factor winner Alexandra Burke is our guest judge this week, actually playing Snatch Game with TV presenter Carol Vorderman. She wins, making her the first to do so on RuPaul's Drag Race since … Alec Mapa in the very first one ever? The scores usually don't matter! Anyway, she's a delight, and she actually gives some negative critiques, which you know is the way into my heart for a Drag Race UK guest judge.
✨ Alan Carr's evaluation of Ginger's runway walk has me in stitches: "I do like how she comes down the runway. She always looks like she has something better to do."
✨ DeDe wins the lip sync the second she takes out her chopsticks from her runway look, making this the fastest lip sync victory I can recall since Manila Luzon in "How Will I Know." We truly have our Lip Sync Assassin of the season!
The next episode of RuPaul's Drag Race UK will be available to stream on Thursday, Nov. 9, at 4 p.m. EDT on WOW Presents Plus in the U.S. and on Crave in Canada. You can subscribe to our drag newsletter, Wig!, for exclusive Drag Race content delivered straight to your inbox every Tuesday afternoon.