"When in doubt, send the lesbians out!"
This is what director Cierra Glaude said to Queen Sugar creator Ava DuVernay late last year in a prep meeting for the show's fifth season, currently airing on the Oprah Winfrey Network (OWN). She was referring to the fact that DuVernay had hired three queer women directors (including Lisa France and Lauren Wolkstein) to helm the entire season, one that would reflect our collectively-tragic 2020 and be filmed in a way that adhered to COVID-19 safety measures.
"So you just decided to send in the lesbians, huh?" Glaude continued. "We're sensitive. We're scrappy. We get shit done." She says DuVernay was so tickled by her comment that the legendary director of Selma, A Wrinkle in Time and 13th almost fell out of her chair.
But perhaps there's something to Glaude's jest.
For the unaware, Queen Sugar follows the twists and turns of the Bordelon family who reunite, in season one, to tend to the family sugar cane farm outside of New Orleans following the death of their father. The main characters are siblings Nova (Rutina Wesley), a journalist, author and activist who's dating a former cop who is white; Charlie (Dawn-Lyen Gardner), the ex-wife of a top tier basketball player who eventually opens her own sugar mill and runs for city government; and Ralph Angel (Kofi Siriboe), a formerly incarcerated single father who ends up marrying his son's mother (Biance Lawson) in the current season. They're flanked by my personal MVP of the series, Tina Lifford, as their Aunt Violet, Violet's husband Hollywood (Omar Dorsey) and Charlie's son Micah (Nicholas L. Ashe). In the current season (which DuVernay decided to rewrite alongside showrunner Anthony Sparks after the series was forced to stop production last year due to the pandemic), COVID-19 has hit the Bordelon's community.
As a viewer, it's like experiencing 2020 all over again. The show mirrors what many went (and are still going) through: The trauma and loss as well as the joy and love. I imagine striking the balance of being socio-politically relevant and not retraumatizing an audience (or the actors themselves, for that matter) is hard. Insert sensitive and scrappy lesbian directors to the rescue.
Ahead of the show's season finale, which airs Apr. 20 on OWN (where the entire series is also available to stream), I spoke with Glaude, France and Wolkstein about their experiences filming a television show amid a pandemic, the importance of DuVernay's decision to rewrite this season's story and what it's like being a part of the Queen Sugar family in which every episode of the series has been directed by a woman.
Cierra Glaude
At not even 30 years old, Glaude made her TV directorial debut this season, overseeing three episodes. Her other work has received a stamp of approval by Issa Rae and Lena Waithe. Glaude also directed a music video for the Grammy-nominated, GLAAD Award-winning queer rapper Chika.
How did it feel when you got the call to direct a few episodes this season?
It was actually two separate instances. The first time was a couple days before Thanksgiving 2019. I was doing my little catering thing and had a monthly order with [Ava's film distribution company] ARRAY, where I cook for their birthday celebrations. On this particular one, I was doing the Thanksgiving catering and, as we're eating, Ava asks about the response to [my 2019 short film] Spilt Milk. I was like, "It's been really great," and she was like, "Well what you got coming next?" I told her a couple projects that I was scheming on. Then she goes, "Well don't be busy spring 2020. You're going to be directing an episode of Queen Sugar." So now I'm crying into the collard greens.
Then I'm on ice for a couple months waiting for the season to start filming, which normally begins around March. Then the pandemic hits. So I didn't hear nothing. I didn't want to press the issue because we're in the middle of pandemonium, but I was not calm. For six months, I was stressed and depressed because I was like, "Man I was so close to my destiny, and then here come coronavirus." I wanted to fight her myself.
But you got a call eventually.
Then September comes. I had a rough summer dealing with a bunch of personal stuff, and Ava calls me one morning. I didn't even have power that morning because California was California-ing—earthquakes and wildfires. Ava calls me eight o'clock. She starts telling me that Queen Sugar is going to start gearing back up and stuff like that, drawing out the story. "We're going to have to shoot in pods. It can't be 10 directors like normal. It can only be three. Lauren Wolkstein is the producing director. Lisa France was in the middle of her episode [when the shutdown happened]." So it sounds like she's going to break my heart and basically tell me, "We tried it. Not this time." She said, "There was only one spot left," followed by a long, dramatic pause. "And I picked you." I go screaming and crying again, because that's what I like to do. So I'm hype and I'm going crazy, and then she calms me down and she's like, "But this means you get three and not just one." Cue me going even crazier. A couple weeks later, I got shipped out to New Orleans, two days before my 29th birthday.
You've been around the Queen Sugar family for some time, but were you at all nervous stepping into the director's chair?
[There was] so much pressure I put on myself to make sure I could step into that role, going from a PA to a director. That was my biggest obstacle. Once I got past myself, honestly, everything else was a breeze—besides the fact that we couldn't hug each other. That was really hard amongst other coronavirus challenges, like sometimes all three directors shooting in one day. But other than that, I feel like I got a really great creative workout. I literally had to shoot my first three episodes in a pandemic. It wound up working beautifully for us.
As Black folks and queer folks, last year was heavy for many of us. How did the script being about 2020 impact you and your approach to the work?
I wanted to approach it very delicately, with a sense of reverence. Because I be on Twitter, okay? I see Black film critic Twitter shred everybody apart, and I take notes because it's valid stuff. There were a couple of times I sat on set this year like, "We can't do this because Twitter is going to eat us up." It was a pressure to be able to tell these traumatic experiences that people have lived and lost through. I just wanted to be reverent. I wanted to be conscious. I just did not want to disappoint. I was really proud to feel like I didn't.
Outside of Queen Sugar, what's your goal for the work you create?
I want to show women, queer people, Black people, other people just living without having to make a spectacle of it. They done let me in the door now, so Imma make myself at home. I always say that I want my work to be a mirror and a pathway, because I want you to be able to see yourself and I want you to be able to get somewhere from me.
Lisa France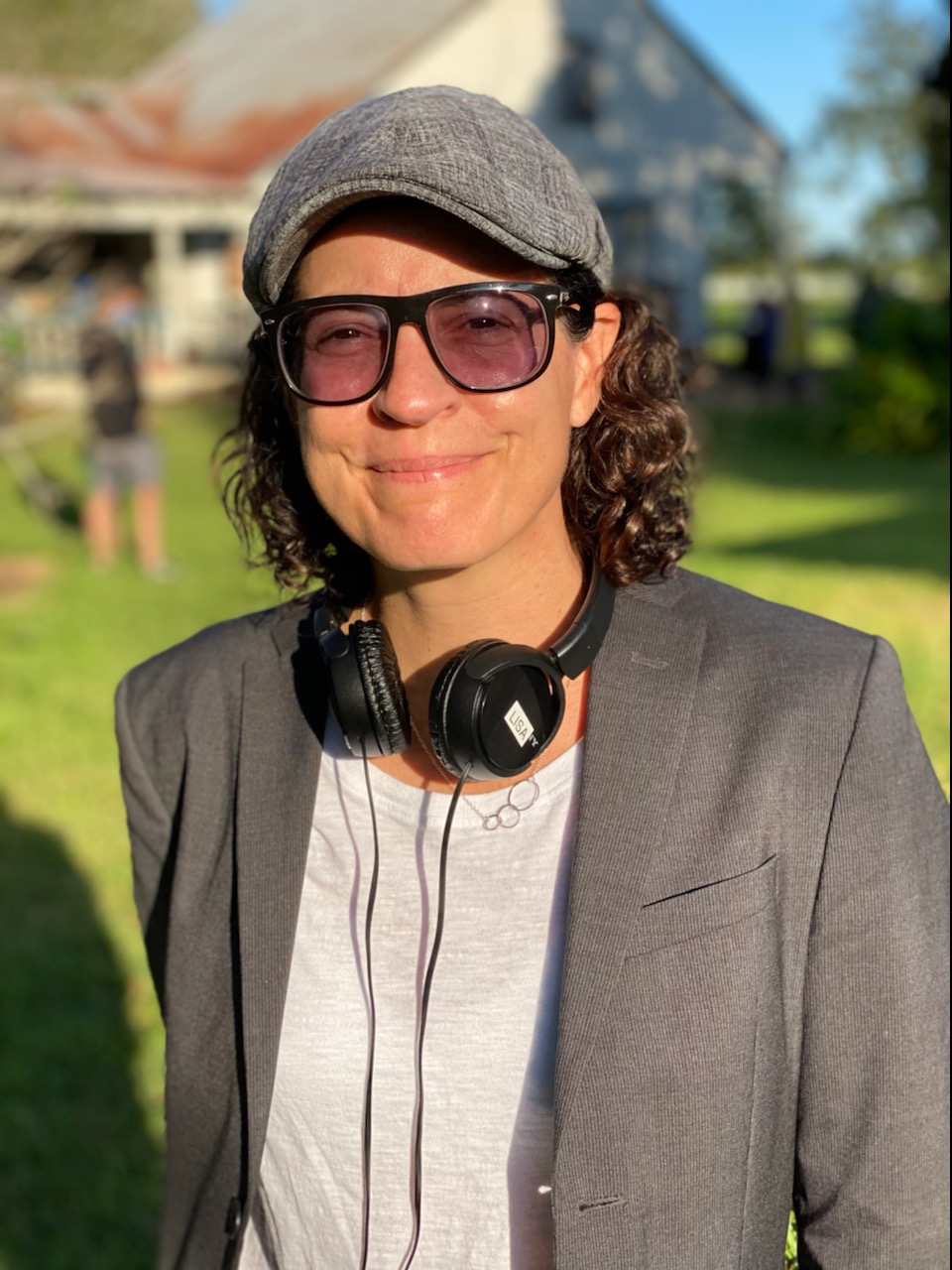 A veteran director whose work is often a favourite at film festivals, this was France's first time directing an episode of television. Her latest film, the 2017 documentary Roll with Me, can be streamed on Netflix. She was promoted to the role of producing director for the upcoming sixth season of Queen Sugar, which premieres this fall.
How does it feel to be part of this journey with Queen Sugar, where every single director has been a woman?
Well, Ava definitely is, without question, a groundbreaking human being. She's a super power, and what she's been doing and building—I'm going to call it a "fempire"—is so validating. I've been in this business for 22 years, and I finally feel like I have a home. She's created a world where we don't have to be afraid, and we can exercise our art and we can amplify voices that are not amplified.
After a couple decades in this industry, were you hesitant or nervous at all about making your TV directorial debut?
Are you kidding me? I was scared shitless. It was like, "Please, dear God, let me make Ava proud. Let me represent a show that I'm in love with. Let me tell it right. Please give me all of the creative universe. Put it in my body." I even told Ava, "I hope I make you proud." And I got a very difficult episode, 502, where there's that big scene where Nova meets Calvin's family. But then COVID-19 came, and my episode got hit by a COVID truck. [While in quarantine,] Ava decided, and what a risk she took, to rewrite [the season].
As a viewer, I wasn't particularly happy about the season being set in 2020 and basically having to relive that hellscape. But as one of the directors, you were up close to the reenactments as we were, quite frankly, still reeling from our collective reality. How was that for you?
There's a scene with Ralph Angel protesting with [his son] Blue and [wife] Darla; it's the first time in my entire life I couldn't call "cut." I just couldn't even say it. I told Major, the guy who played the cop who stops them, [to taunt Ralph Angel] until you get the cue. And then I told Kofi, "He's going to do stuff, but you can't step over the line. Your boy's there. You just can't. This is your reality as a Black man." After that, the way it was written is that he hugs Blue, and he's like, "I'm sorry." I decided not to cut and let it keep rolling. When Kofi stood back up and said, "Black lives matter. Yes, they do," and he had tears coming down his face, I feel like that's where we are now. We have to keep standing up. We have to keep protesting.
I'm sure as a cast and crew family, some of you experienced loss last year. How do you think that affected what we ultimately see on screen?
We lost a lot of friends and family last year, and it's imbued, I think, in the work. If you watch this entire season, you feel us all having to get up and go to work. I got a call that Carol Sutton died the day I had to go direct. She was a very good friend of mine and played Nova's aunt. I'd just been at her house and less than four weeks later, she was dead. I'm not the only one that went through that. But I can tell you, it was a tearful season for us. We brought our personal hurt, our personal struggles, our personal joys—they're all infused into the show.
Lauren Wolkstein
Having made her television directorial debut during Queen Sugar's third season, Wolkstein has helmed five episodes this season as producing director. A professor of film and media arts at Temple University, Woklstein's debut feature was 2017's The Strange Ones.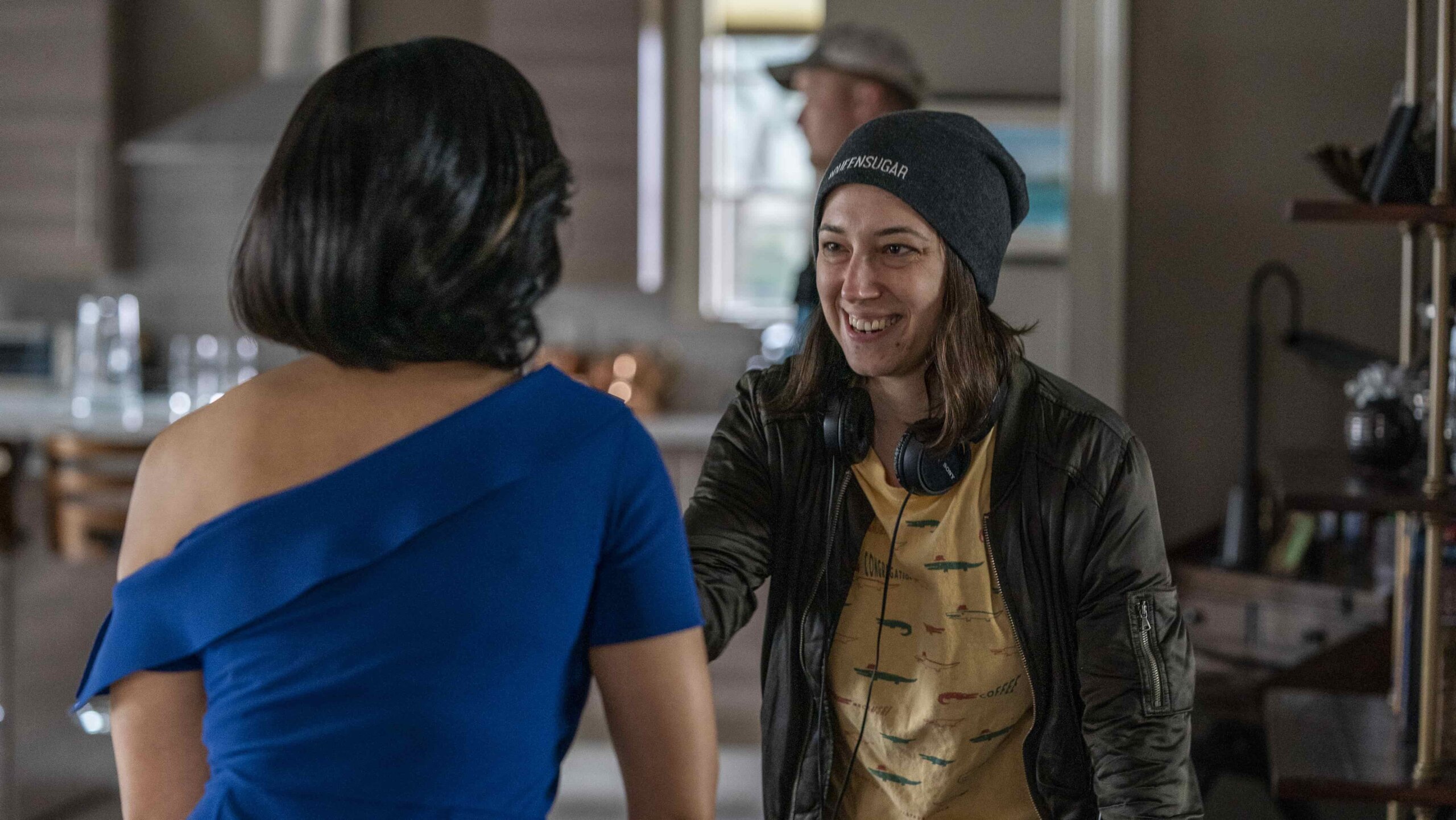 How did it feel returning to the Queen Sugar family this year after your debut episode a couple of seasons ago?
It was an incredible honour when Ava called me back in February 2020, before everything happened with the pandemic. It felt like a reunion of sorts, like a homecoming. One of the best things about Queen Sugar is just how it feels: It's such a tight-knit community, and it feels like family in a way. And Ava has really created this sisterhood of directors where we're all lifted up in this incredibly supportive environment to do really important work. To have the responsibility of mentoring first-time female directors coming on to television was something that I was really looking forward to because in my season, DeMane Davis was the producing director. I learned so much from her and she just guided me through the process in an incredibly uplifting way. I really wanted to give back and do the same for season five.
What advice did you have for Cierra and Lisa?
My guidance for Cierra and Lisa was to just be themselves in how they direct. My job was to really support them in terms of time management and learning the rhythm of a show and episodic television, which was new for both of them. But once we started, it was this natural flow. [Because of the pandemic and our block shooting schedule], some days we would shoot scenes from Episode 3 and Episode 10 and Episode 5 on the same day, so we were all over the place the whole season. I think grounding the season with just the three of us as directors was really helpful because we had a universal language that we created ourselves, and this community that really anchored us in working with the cast and the crew.
Considering the pandemic and the racial reckoning of last year—which we all experienced, but you all were reenacting—what was the on-set energy like?
I found it was incredible to be able to tell such a specific story of the Bordelons going through what they went through in 2020. By being very specific, it tapped into something very universal. We were all processing it together in a way that was really special. We started filming in September, so we were still living through it. It was really nice to have a collective space where we were processing and healing together.
I love that Ava decided to rewrite the whole season with Anthony [Sparks] and tell a really important time capsule of what we all experienced. That was incredibly rewarding to do—and also incredibly challenging, because they were still rewriting it as we were shooting. I feel like what we were doing felt very relevant in a way that I think, to just go back into production as if the pandemic didn't happen, felt disingenuine. It felt like we needed to tap into what our reality was and where we were in this world
A birdie also told me that you and your wife had a new baby through all of this.
Yes, we have a daughter named Evelyn. When we started back filming in February of 2020, she was not even two months old. So we moved down to New Orleans. Sarah came out Mar. 8. The shutdown was the 13th, but we just decided to stay the whole time in New Orleans with our baby and be there. We didn't know when the show would start back up. We thought, when we shut down, it was just going to be two weeks like everyone else, then it became much longer. But it was really nice to have that space in New Orleans—and because a lot of the crew were New Orleans-based, I remained in touch with them through the whole time, just checking in on them and their families and seeing how they were doing. It was really nice to have a community in New Orleans during quarantine.