Happy Pride! It really seems like gay Christmas this month with the amount of new queer movies, TV shows and festivals streaming throughout June. Lesbian vampires? A gay twist on Jane Austen? What more could we ask for? In celebration of Pride, we've put together a list of the top LGBTQ2S+ content for you to watch on streaming platforms this month.
Trixie Motel (Series premiere)
June 3 on Discovery+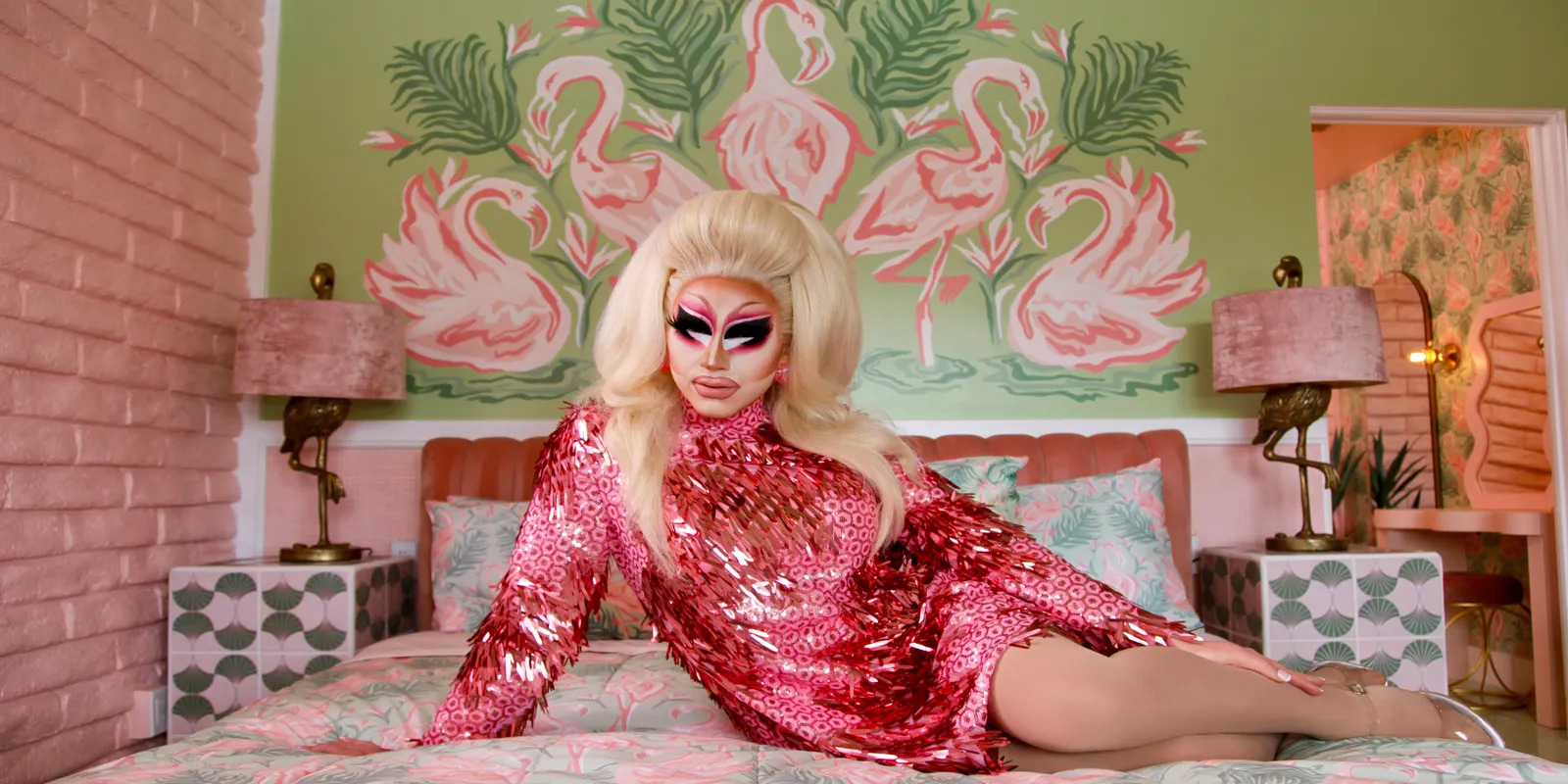 Beloved drag superstar Trixie Mattel is releasing her own version of a makeover series dropping on June 1 on Discovery+ for American viewers. The renovation series shows Trixie and her team taking on a reno project for a 1950s motel in Palm Springs. She invites celeb friends to help on this feel-good makeover show, including Lisa Vanderpump, Nicole Byer, Zooey Deschanel, Property Brother Jonathan Scott and, of course, her partner in crime, Katya.
Fire Island
June 3 on Hulu and Disney+ internationally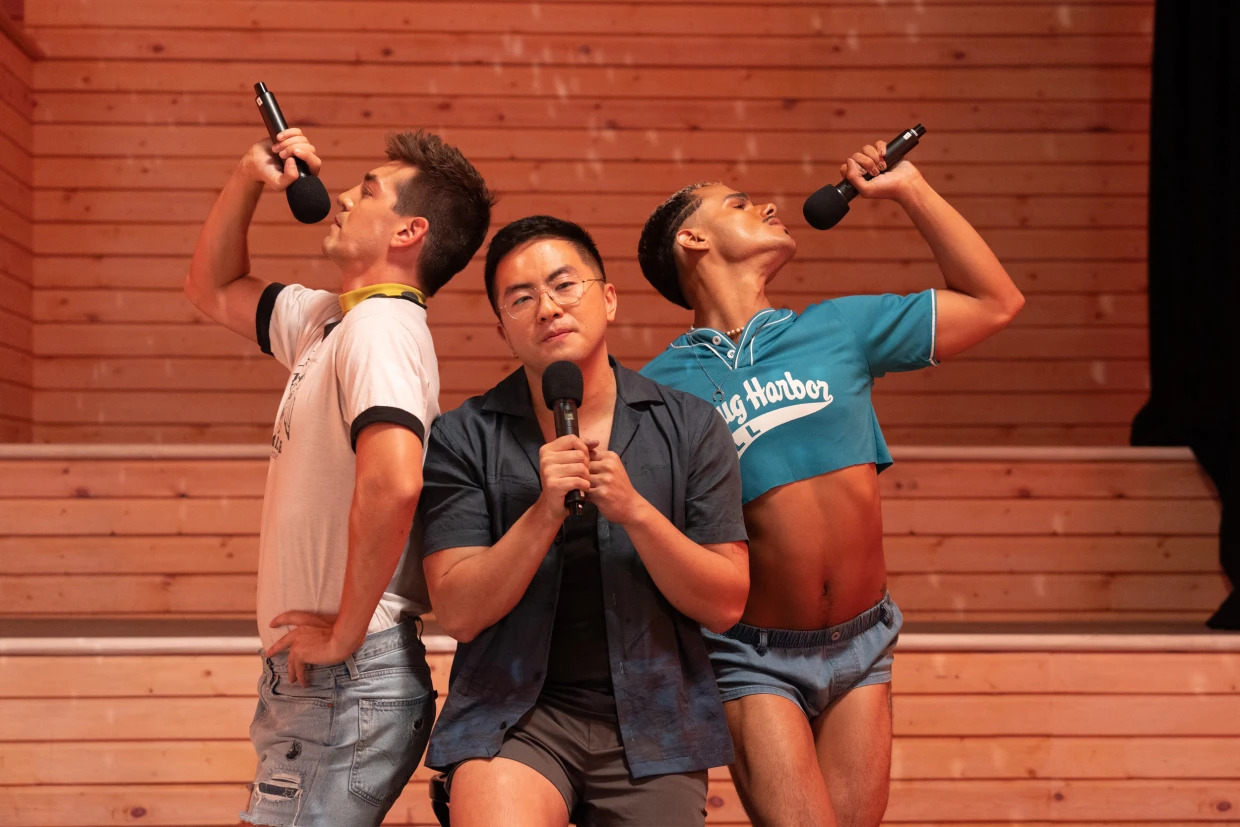 The highly anticipated queer romantic comedy from Joel Kim Booster (who also stars) will be available to watch on Hulu in the U.S. and Disney+ internationally. The film follows a group of gay friends on their annual wild vacation to Fire Island—with a Pride and Prejudice twist. The friends head out to stay at their friend Erin's (Margaret Cho)—an attention-starved lesbian friend—beach house. With Erin's finances taking a hit, she discovers the house may not be hers for much longer—so the friend group tries to make the most out of what could be their last time enjoying this escape together.
First Kill (Series premiere)
June 10 on Netflix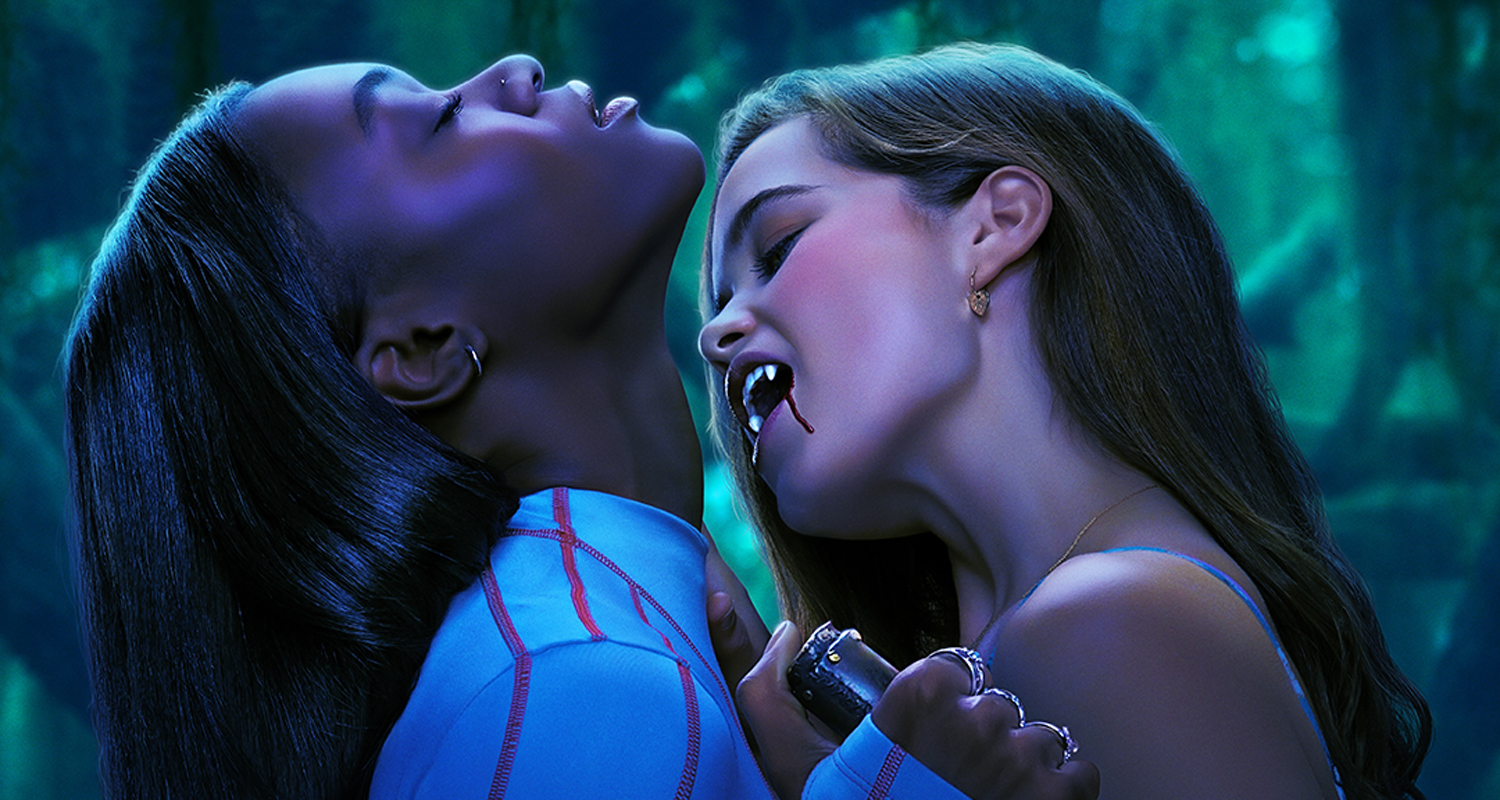 Netlfix is dropping a new supernatural lesbian vampire series, produced by Emma Roberts, on the platform on June 10. First Kill follows teenager Juliette, who's on a mission to make her fist kill so she can rise within her powerful vampire family. She sets her sights on the new girl in town, Calliope. The twist? Calliope is a vampire slayer: descended from a long line of celebrated slayers. Both find that the other won't be so easy to kill, and, unfortunately, easy to catch feelings for …
All About Evil
June 13 on Shudder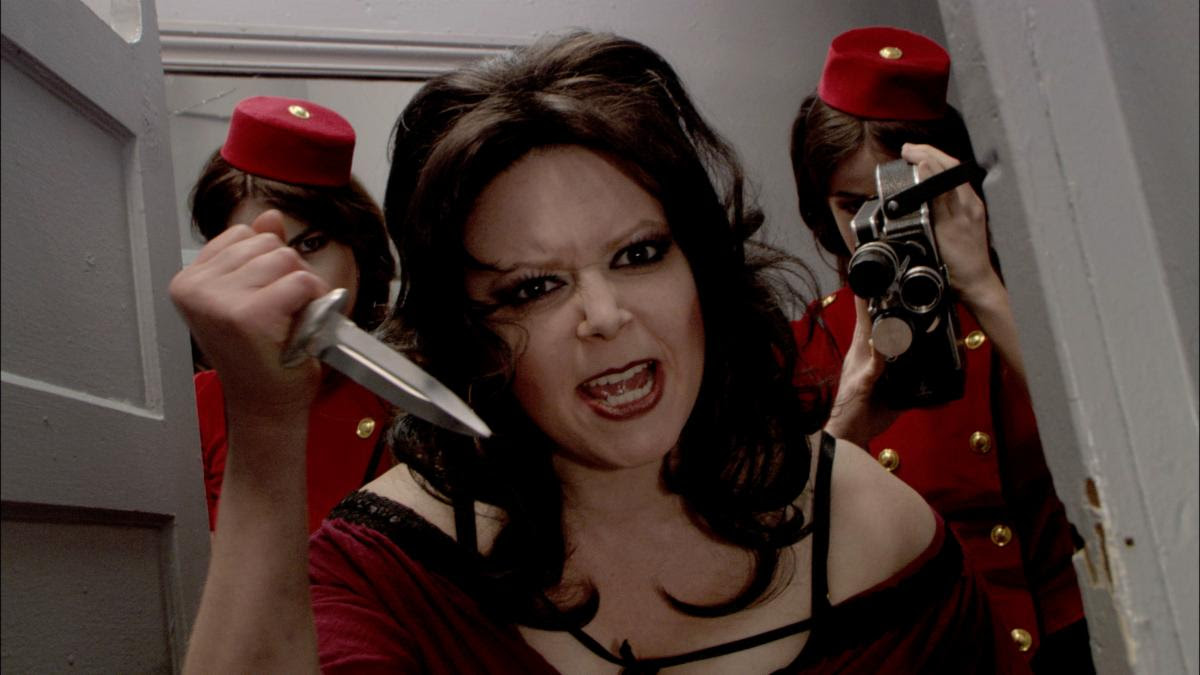 The 2010 horror film by drag American icon Peaches Christ, titled All About Evil, is finally coming to a streaming platform. On June 13, the indie splatter film will be available to watch on Shudder. It follows a perfectionist librarian Deborah Tennis, played by Natasha Lyonne, who takes over her father's old, decrepit cinema as her family is on the verge of bankruptcy. She witnesses a string of grisly murders and discovers her inner filmmaker in the process—with the help of her assistant, Mr. Twigs, twins Veda and Vera and a robber.
Queer as Folk (Series premiere)
June 9 on Peacock in the U.S.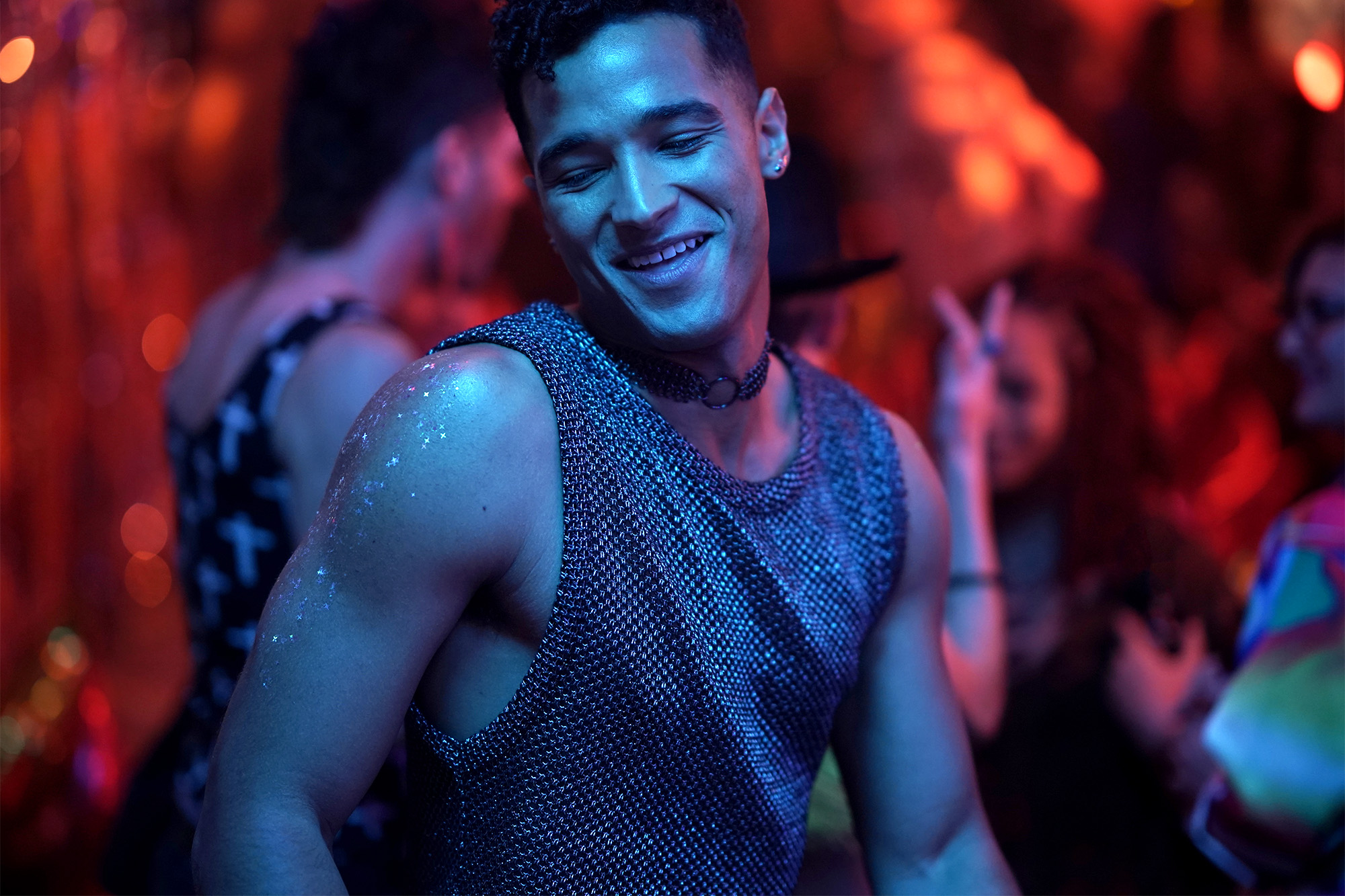 Peacock's Queer as Folk reboot is coming to the platform for U.S. residents on June 9. The classic show, which originally took place in 1999 Manchester, now moves to New Orleans for a new run.The new version stars Jesse James Keitel, Johnny Sibilly, Fin Argus, Ryan O'Connell, Devin Way and CG as a group of queer friends whose lives are transformed in the aftermath of a tragedy.
Boys on Film 22: Love to Love You
June 27 on VOD for U.K. viewers and Amazon Video for U.S. viewers
The latest installment of Peccadillo's contemporary gay short film collections, Boys on Film 22: Love to Love You will be available on Video on Demand for U.K. viewers and Amazon Video for U.S. viewers starting June 27. The collection brings together filmmakers from the U.K., U.S., Mexico, Brazil and Australia. One of the shorts included in the list is American drama film First Position, about an aspiring dancer from 1980s San Francisco who fights to keep his dream alive after falling ill—while a romance with a fellow dancer provides brief respite.
Love, Victor (Season 3)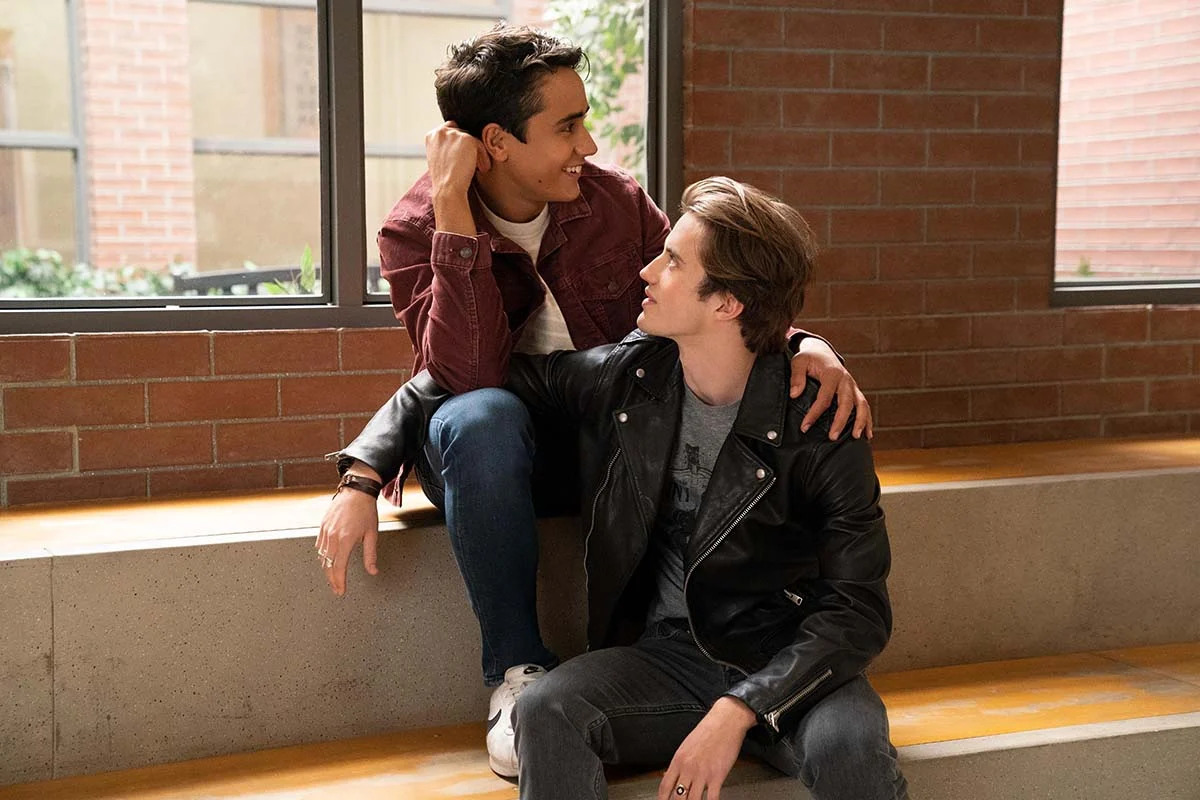 The third and final season of the queer coming-of-age series Love, Victor is dropping on both Hulu and Disney+ on June 15. All eight episodes of the final season are being released at once, so it's totally binge-worthy. This season finds Victor going on a journey of self-discovery—not only deciding who he wants to be with, but who he wants to be. We see Victor and his friends navigate their future plans and make important life decisions for their lives after high school.
Two Brothers
June 10 on Amazon Video and OUTtv in Canada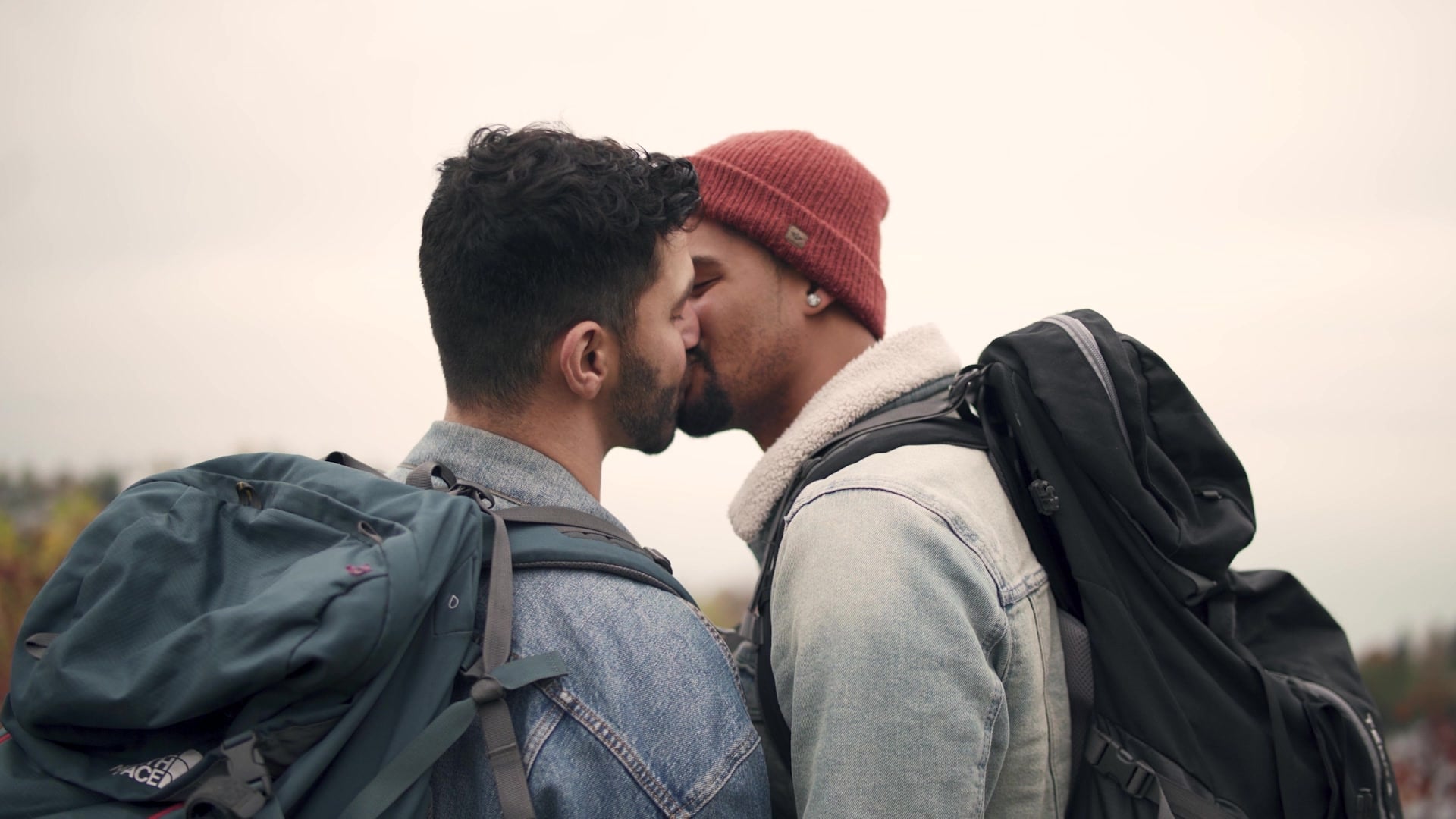 A new Canadian drama series, Two Brothers, will make its premiere on Amazon Video and OUTtv on June 10. The show follows the struggles of brothers Aaron and Aiden as they strive to fit in a small-town community in Canada, not only as visible minorities, but also with Aaron being gay. As the brothers try to settle into their new, unaccepting home, they form new friendships and unexpected relationships along the way.
F*cking Smart
Streaming now on OUTtv in Canada
A new queer sex-positive quiz show is now streaming on OUTTv in Canada. The series, hosted by Sapphire Slay and Juju Minxxx, stars Sophie Anderson and Drag Race icon Willam Belli as regular team captains. A group of wild queers join their teams to compete in rounds of LGTBQ2S+- and sex-related trivia.
My Fake Boyfriend
June 17 on Amazon Video in the U.S.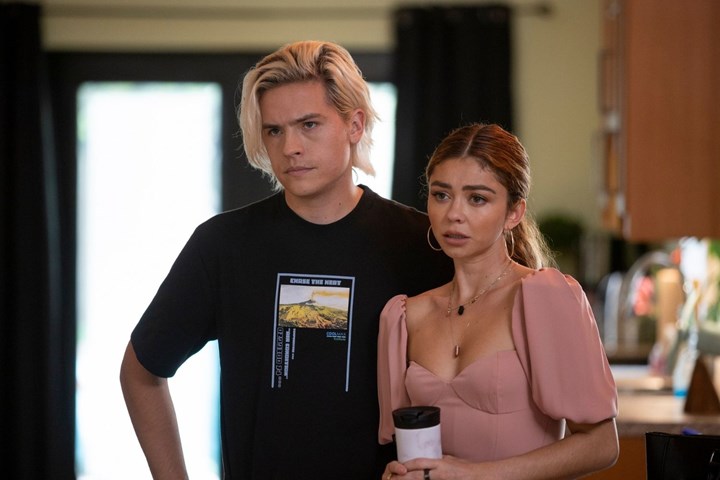 Amazon Prime Video is releasing its latest rom-com, My Fake Boyfriend, on the platform for U.S. viewers on June 17. The film follows Andrew, played by Keiynan Lonsdale, who is consistently in and out of a toxic relationship with his cheating boyfriend. In an attempt to boost his confidence and help him move on, his two best friends, played by Dylan Sprouse and Sarah Hyland, create a perfect—but fake—boyfriend, "Cristiano." Their plan goes astray when Cristiano becomes a social media sensation and Andrew falls for the (IRL) man of his dreams.
Beauty
June 11 on Netflix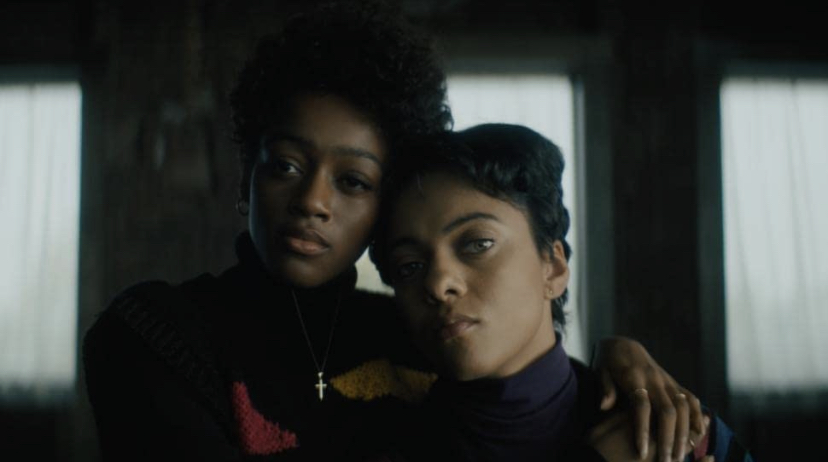 A new queer drama romance movie directed by Andrew Dosunmu is coming to Netflix on June 11. Beauty is about a gifted young Black woman who is offered a prestigious recording contract, and then struggles to maintain her identity afterward. Beauty finds herself torn between industry pressures, family problems and a complicated relationship with her best friend, Jasmine, who happens to be in love with her.
Toronto's Inside Out 2SLGBTQ+ Film Festival
Streaming online for Ontario residents until June 5
Toronto's Inside Out film festival is streaming its lineup for Ontario residents until June 5. One of the films premiering at the festival is Christoffer Sandler's debut feature, So Damn Easy Going, on June 3. The coming-of-age film explores the absolute mess of love and relationships through the eyes of Joanna, an 18-year-old diagnosed with ADHD. After family issues lead Joanna to no longer be able to pay for her medication, she gets crafty in her hunt for cash. In the midst of the chaos, a charismatic girl named Audrey shows up and turns Joanna's life into even more of an emotional roller coaster ride.
P-Valley (Season 2)
June 3 on Crave and HBO Max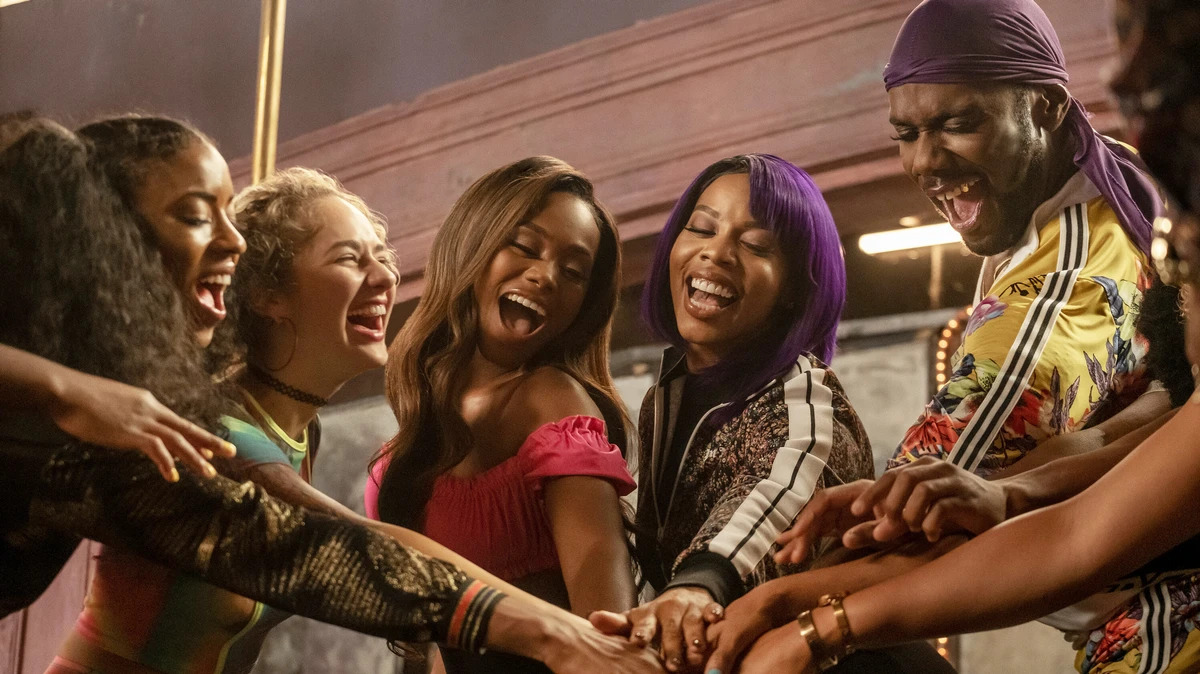 The Starz drama series P-Valley is premiering its second season on Crave in Canada, and HBO Max in the U.S. on June 3. P-Valley follows a popular strip club—called the Pynk—in a fictional Mississippi town. Uncle Clifford is the Pynk's owner, and mother hen, who manages a group of strippers. The new season will feature some new faces, and apparently reveal how there may be more than just figurative haunting that occurs at the Pynk.
The Umbrella Academy (Season 3)
June 22 on Netflix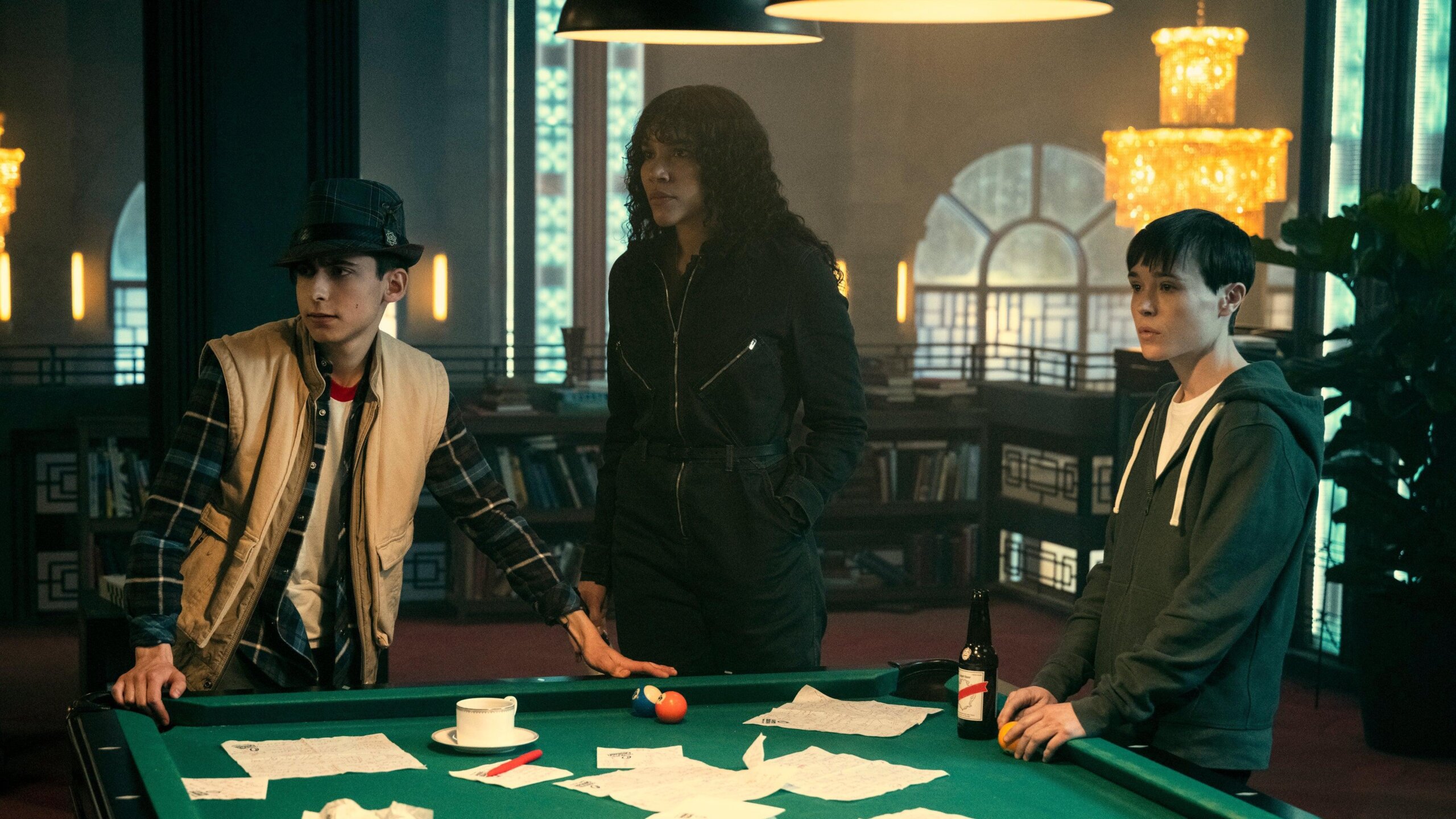 Netflix's beloved sci-fi show The Umbrella Academy returns to the platform with its third season, premiering on June 22. Elliot Page, in his first major role since coming out as trans, returns for the new season as Viktor Hargreeves—with a trans coming-out storyline being written into his character as well. The third season will feature the Umbrellas going head to head with the Sparrows.
Being BeBe
June 21 on OUTtv in Canada
Emily Branham's first feature documentary, Being BeBe, is premiering on OUTtv in Canada on June 21. In 2009, BeBe Zahara Benet went from performing at Minneapolis Pride to being crowned the triumphant winner of Season 1 of RuPaul's Drag Race. A story of Black excellence, this documentary takes us through her iconic career, and how she got to the point of superstardom as an immigrant to America.