Warning: This story discusses substance abuse and suicide.
"I grew up on territory wrestling," says gay documentarian Ry Levey about the regional promotions (or leagues) that feed national and international entities like the WWE and AEW. "I watched Calgary Stampede Wrestling, the Hart Brothers and many others, including femme-presenting wrestler Rip Rogers, came through that system. It was always on TV."
This youthful obsession and a lifelong love of the sport inspired the filmmaker's first feature-length documentary. "As an artist, I wanted to explore hidden and lost histories and untapped cultures within our community where we'd been told we're not welcome at the table," he explains. Recognizing the lack of out representation in wrestling when he was growing up, and encountering a historical vacuum about closeted performers who had since come out, Levey realized he had found the perfect subject for the film.
The resulting documentary, Out in the Ring, premiered at the 2022 Inside Out film festival in Toronto where it won best Canadian feature; it comes to U.S. streamer Fuse on Nov. 15. The 103-minute film tracks the history of queer wrestling from the 1940s to the present day, taking us from the closeted legends of the past to the out-and-proud performers of today, revealing the secret history of LGBTQ2S+ pioneers in the sport and introducing its emerging independent stars.
The historical figures profiled include the openly gay Jim Barnett, a Midwestern promoter described as the Truman Capote of wrestling, active from the 1940s until his death in 2004; Pat Patterson, the Montreal-born brawler who rose to prominence in the 1960s and went on to pioneer the WWE's Royal Rumble format in the 1980s; and Susan "Tex" Green, who teamed with Black wrestler Sandy Parker in the ring, not knowing that her fighting partner, like herself, was a closeted lesbian.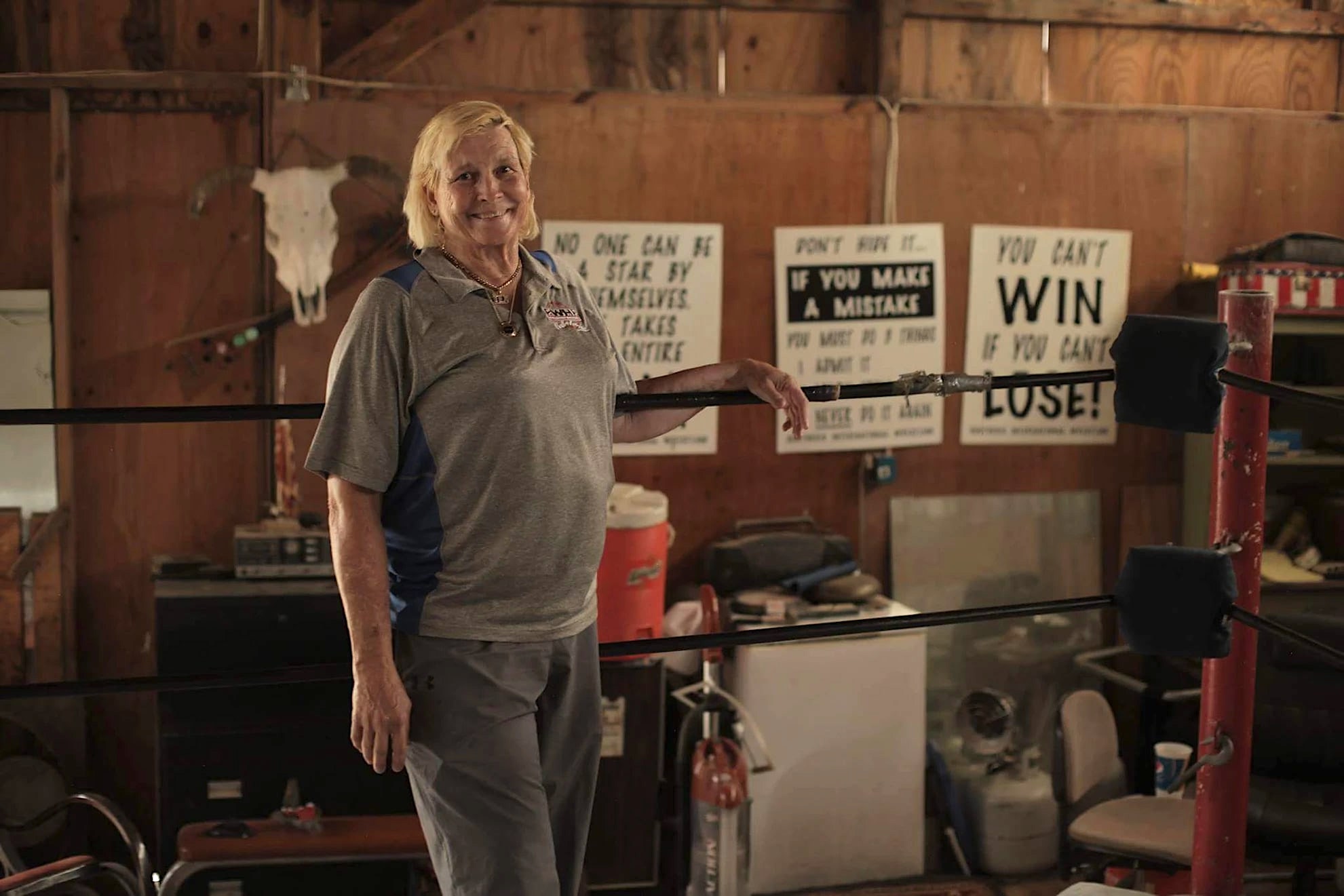 "This was an excavation job," says Levey on a Zoom call from Nashville, where he is filming an upcoming documentary. "It was archaeological in the sense of finding people like historian Vandal Drummond, who worked in the ring, grew up in the California and Mexican wrestling scene and brought me a historical context about the first exoticós in Mexico in the 1940s."
Drummond, who also served as an associate producer on the film, is one of a handful of on-camera experts who bring the history of the sport to life. A former exoticó themself, they represent the flamboyant, often androgynous fighters whose extravagant antics in the ring make them the perfect "heels"—or villains in wrestling parlance—who draw the ire of opponents and spectators, often playing on societal prejudices about queer and gender stereotypes.
The trope, explored in the recent film Cassandro, is credited to Texan wrestler Sterling Davis, who wrestled as the traditionally masculine Dizzy Davis in the United States, but adopted the effeminate Gardenia Davis persona in Mexico. Davis introduced the concept to fellow Texan George Wagner, who then ran with it, assuming the moniker Gorgeous George, becoming the sport's first superstar.
With his outrageous coif, sequined robes and a valet who spread rose petals at his feet and disinfected the ring with perfume, the blond performer drew the heat of audiences with his campy demeanour. He further antagonized fans and fellow wrestlers by using every dirty trick in the book when fighting. But, to everyone's delight, he constantly faced defeat. This "gay-for-pay" gimmick was perfect for the nascent medium of television and paved the way for decades of queer-presenting villains portrayed by straight performers in mainstream wrestling.
Out in the Ring documents some of these performers, including '70s brawler Adrian Street and '80s heel Adrian Adonis, whose flamboyant femme appearance elicited jeers of "faggot" from audiences. It shows WWE magnate Vince McMahon leering at "bisexual" lesbians in the 1990s, and the lascivious and flirtatious antics of Goldust, who used sexual aggressiveness to play mind games with his opponents.
It also highlights 2002 tag team champions Billy Gunn and Chuck Palumbo, who claimed to be life partners and whose televised in-the-ring wedding was called off at the last minute and revealed to be a publicity stunt gone too far. The live audience cheered the heterosexual twist, but the insult to the LGBTQ2s+ community extended beyond onscreen representation, as the WWE had secured promotional assistance from the Gay & Lesbian Alliance Against Defamation (GLAAD) under false pretenses.
The film also touches on the darker side of being a queer performer in the spotlight, including substance abuse, mental illness and suicide. An especially poignant sequence chronicles the struggles of Chris Kanyon, who came out as gay in 2003. In a subsequent WWE bout, he emerged from a crate—a literal closet—dressed as Boy George, singing Culture Club's "Do You Really Want to Hurt Me," only to be hit in the head with a chair and concussed by his opponent, the Undertaker. Suffering from bipolar disorder, he ultimately retired from professional wrestling in 2007 and committed suicide by overdose three years later.
The history of mainstream wrestling is only half the story. Out in the Ring chronicles and celebrates the blossoming indie wrestling scene that embraces queer representation. The film opens with San Francisco drag performer and wrestling personality Pollo Del Mar emceeing Effy's Big Gay Brunch—a popular showcase for queer and trans wrestlers—in 2021. She tells the cheering crowd there was no representation for her growing up as a child in love with professional wrestling other than "heterosexual performers playing stereotypes of what they thought it meant to be cool. When you are thirsty and you are hungry, you will eat whatever the fuck they serve, and I ate that shit up every day because it was the closest you could get to what I could identify with."
Del Mar not only opens the film, but is one of the historians who illuminates the sport's past and future. She joined the Zoom conversation with director Levey from her home in San Francisco:
"In the late '60s and early '70s, homosexuality was a clinically diagnosed mental illness. It was weaponized and punishable by law in many places. So it was a real challenge for these individuals to live freely and authentically," says Del Mar. However, she doesn't feel societal progress necessarily translates into increased visibility, acceptance or opportunity in professional wrestling.
"Just because something is not criminalized or not necessarily viewed as scandalous, it can still be unusual or against the grain of what is acceptable and embraced," she says. But Del Mar does see a huge advancement in the fact that today's out performers don't always use their sexuality or gender identity to define the entirety of their character.
Del Mar performs in drag as an onscreen manager in the resurgent NWA and is the promotion's de facto historian, having previously worked as a wrestling journalist and podcaster. Founded in 1948, the promotion fell on hard times after the ascendancy of the WWE. It was bought by Smashing Pumpkins lead singer Billy Corgan in 2017 and has nearly 250,000 subscribers on YouTube.
"I started working in the world of professional wrestling at 19 years old," says the performer, who celebrated her 50th birthday recently on the set of an NWA event. "I was so uncomfortable being myself in that environment. I wasn't even remotely out, so I moved away from that dream."
Del Mar pursued other passions, including journalism and drag, eventually combining all her loves as a journalist covering pro wrestling under her drag name, leading her back into its world as a performer, manager and booker. Having come full circle, she recognizes her role in erasing the stigma she once feared. "Thirty-one years later, I'm paving the way for others like my 19-year-old self, letting them know they can do this, be authentic, and succeed at very high levels."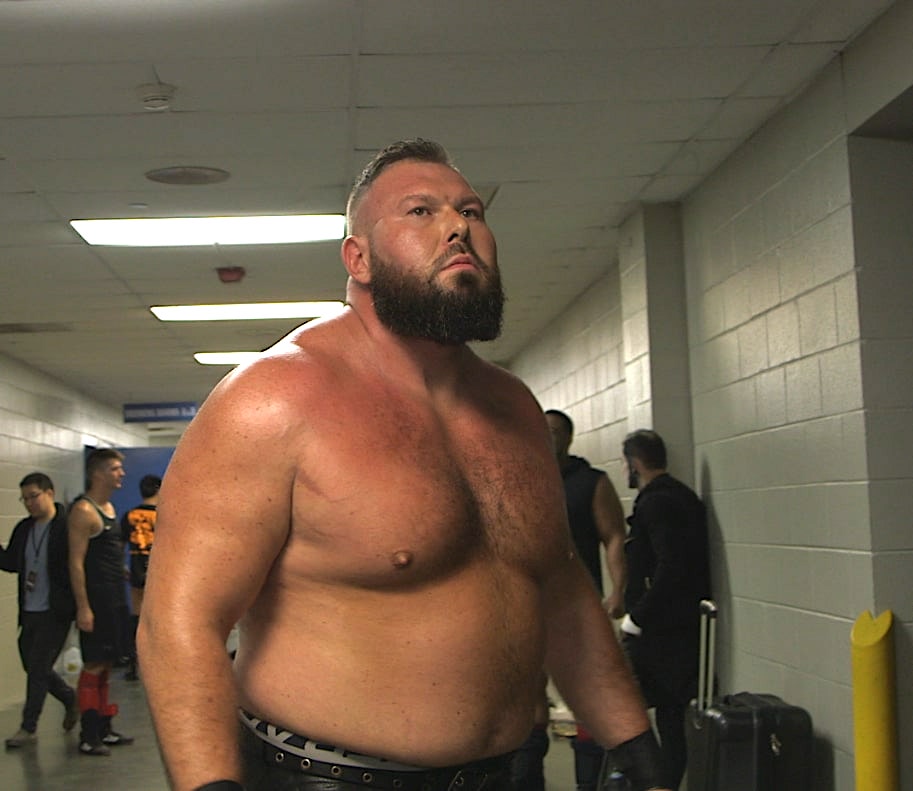 Despite growing representation within wrestling, young performers still struggle with their sexuality and coming out. Among others, the film profiles Mike Parrow—a burly bear of a wrestler whose traditionally masculine persona destroys past stereotypes of effete heels. He recounts struggling with his sexuality, considering conversion therapy and nearly ending his life before coming out, finding joy and acceptance and revitalizing his career. Another performer who struggled with life in the closet is British wrestler Charlie Morgan of the U.K.'s EVE women's wrestling promotion. She recounts the stress of coming out during a bout and the relief as spectators cheered the revelation that she was gay. 
These coming-out narratives are only part of the picture. The stars of the film are the LGBTQ2S+ performers carving niches in the independent promotions that compete against the WWE behemoth. These "minor league" promotions echo drag and Ballroom culture and other explicitly queer, Black and Latinx spaces that exist outside the mainstream and allow community members free rein to express their sexual and gender identities.
Out in the Ring introduces a diverse cast of today's queer performers. These include Effy, the gay GCW wrestler who grew up in conservative, Christian Florida and enters the ring in a spiked pink leather jacket; and the Dark Sheik, an Oakland performer and promoter of Persian descent who announced her transition ringside, telling the audience she had begun hormone replacement therapy. Wrestlers of colour presented include Sonny Kiss, Billy Dixon, Reiza Clarke, Ashton Starr and AC Mack.
Levey's film is exhaustive in its exploration of queer wrestling history and performers representing a panoply of identities. It covers so much ground that it may overwhelm the viewer. But this can be forgiven, given its mission as a historical document and a survey of the current state of LGBTQ2S+ representation in the sport. That said, the film never preaches. Instead, its gospel of diversity is made clear through the enthusiasm, intelligence, insight and athletic prowess of the profiled wrestlers.
Kudos also go to Levey for avoiding the pitfalls that often plague sports and entertainment documentaries. He exposes harsh truths about wrestling history without becoming a tell-all and celebrates today's queer performers without feeling like a promo reel.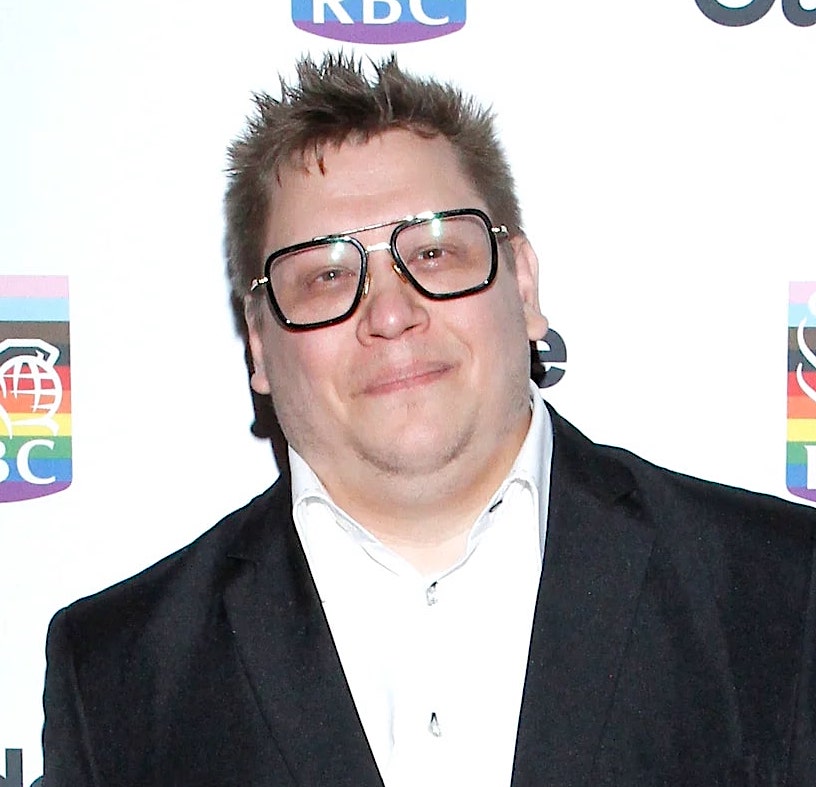 Out in the Ring is a confident historical documentary about constructing identities and building communities inside and outside mainstream wrestling. It is compelling viewing that fills a memory hole in queer pop culture, elevating professional wrestling from a sport derided for delivering homoeroticism to clueless straight fans and revealing it as a vehicle for queer and trans exploration, expression and representation.
The film also questions the appropriation of queer culture by corporate entities, including a sequence critiquing the WWE's marketing and merchandising of rainbow-festooned gear worn by straight wrestler and ally Finn Bálor in 2018. Despite the inclusion of openly queer performers in the world's biggest wrestling promotion, the company still chose a heterosexual male as the poster boy for LGBTQ2S+ diversity.
The final word goes to Levey, who provides additional insight into his motivation as a filmmaker and wrestling fan.
"I wanted to make a film for somebody who doesn't like or care about wrestling so they could find humanity in the sport," says Levey. He sees the stories of LGBTQ2S+ wrestlers as universal, representing the struggles of all queer athletes to come out and find a place in their respective sports, "but wrestling is gayer because it combines theatre and camp, good versus evil, drag, sexuality and all that stuff.
"Wrestling has evolved," he says. "It's no longer a bunch of guys who look like your 300-pound Uncle Harry, who drinks on the patio all day, chews tobacco and goes out to a bar and punches a guy in the face." Although that kind of villain still exists in wrestling, Levey is happy that the sport is increasingly reflecting diversity, even if it creates problems with the predominantly straight white males who once served as its gatekeepers.
"The old guard is losing control and doesn't like it," he says.