Greetings to you, my fine friends. I regret that this week, with new anti-queer and anti-trans legislation being passed all across the United States, with the U.K. in a tizzy and a dither about the very existence of trans women, with COVID-19 surging and anti-LGBTQ2S+ campaigns on the rise again, that I am tired and overwhelmed by all the news and not at the apex of good cheer. This week is Trans Day Of Staying In And Having A Nice Snack, also known as Trans Day of Visibility, and so we will start with some trans business as we ease, very tenderly with ourselves and each other, into another edition of "Queer Culture Catch-Up."
Side Affects: On Being Trans and Feeling Bad by Hil Malatino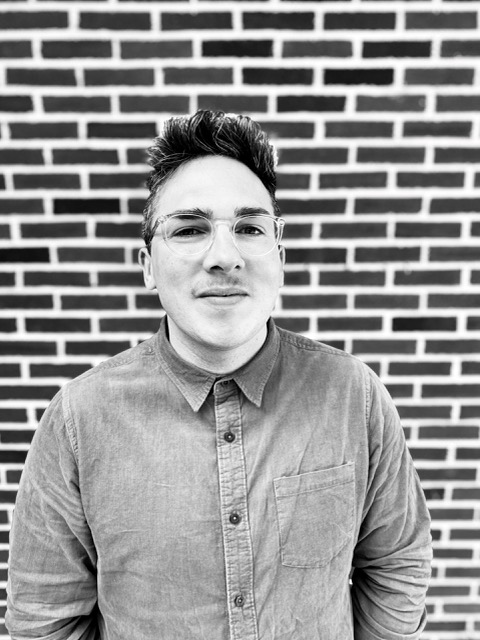 Despite what the title might suggest, this isn't just a catalog of hard feelings. Malatino, author of Side Affects: On Being Trans and Feeling Bad and a professor at Penn State, has actually written a book about (among other things) the ways in which trans people are simultaneously pressured to display our difficulties but are talked out of (or shamed out of) our hard feelings. As a person who has quite a few more feelings than the average bear, I found it helpful and interesting to think more about why, and whether I felt entitled to them or not. You can also tune in April 12 at 7 p.m. ET to hear Malatino in conversation with Tuck Woodstock, co-host of the Gender Reveal podcast, as part of the ongoing Bluestockings Cooperative series of smarty pantses talking about interesting things (possibly not the official title).
​​CBX: Canadian Ballroom Extravaganza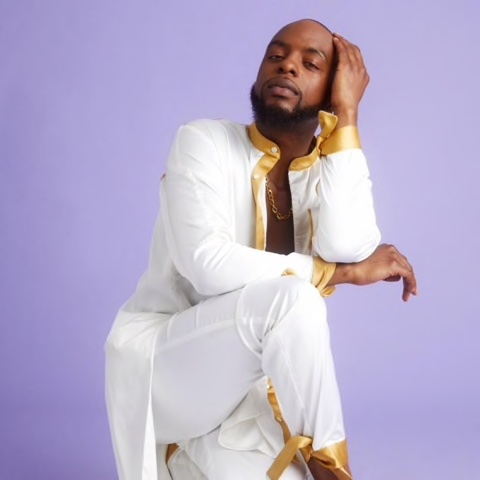 Friends, hold on to your asses, because someone at CBC has made a series of good choices from which you are about to benefit. CBX: Canadian Ballroom Extravaganza celebrates the ballroom arts, hosted by Toronto ballroom monarch and co-founder of Toronto Kiki Ballroom Alliance Twysted Miyake-Mugler. Ten teams consisting of one performer and one filmmaker compete across categories for a chance to advance to the ultimate grand prize. Better yet, you get to vote on which team's videos give you the best vibes in each category: Vogue, Bizarre, Sex Siren, Face and Runway. It's a fresh, COVID-19-safe remix of the ball and the videos are lucious and interesting as the filmmakers work to present their assigned performers brilliantly. Check out this video from Team Gagnon (performer Songbird and filmmaker Kyisha Williams) in the Runway category, which is honestly the definition of poetry in motion, good gracious. You have a few weeks to vote before the next round!
Mind Games (Acoustic) EP by JORDY
Last year, queer TikTok sensation JORDY released Mind Games, an album that I honestly thought was just fine: pleasingly poppy with a few nice bops—what's not to like?—but it did not blow my skirt up in the way that makes me want to gush about it to you, here. What I feel considerably more excited about, and have had on repeat for a week, is the Mind Games (Acoustic) EP, which is all stripped-down, acoustic versions of the tracks on Mind Games—and this? I love. To be fair, sensitive-gay-with-acoustic-guitar is a primary genre for me but I liked the heck out of this and the lo-fi cleverness of the acoustic videos also pleased me.
Time Is A Mother by Ocean Vuong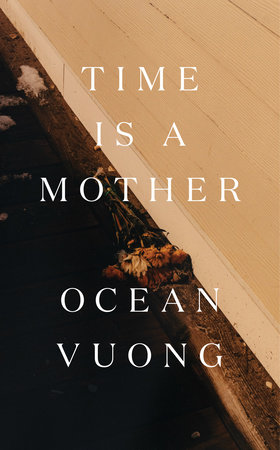 I could say approximately a million things about Ocean Vuong's books; about his lyricism, his language, his ideas and how fizzy they feel in my brain for weeks afterwards. But it's something he said just casually in a podcast conversation with Bryan Washington that reverberates every day for me: "Often we see queerness as a deprivation, but when I look at my life, I saw that queerness demanded an alternative innovation from me, I had to make alternative routes. It made me curious, it made me ask: 'this is not enough for me.'" Time Is A Mother feels to me like an extension of that idea, an innovation demanded of Vuong to which he has risen and exceeded, a collection of poems that strokes and tickles the very heart of our queer relationship to being.
Trans Tech Summit
Our friends at Trans Tech are hosting their annual summit this weekend, from March 31 to April 3, and it's bigger and better than ever. Founded by Angelica Ross (before she started inflaming us with her performances on POSE), the summit includes workshops, skillbuilding sessions and a lot of looks behind the curtain into what it takes to start a business, join a growing concern or retrain for a new career. The schedule includes a lot of information that will be specifically useful to entrepreneurs and innovators, something LGBTQ2S+ people end up doing a lot of—partly because we're creative people with tremendous problem-solving skills and partly to build ourselves secure work in a world that's not always rushing to hire us.
"Queer Genius" series by Chet Pancake
Sometimes it's absolutely wild to remember who has done trailblazing,  boundary-resetting work before we have even arrived to a question, and every day I hear from both elder queers who are pretty grumpy that they feel like their history is being erased and younger queers who are trying to figure out how to connect intergenerationally but don't have useful springboards to those conversations. Please allow me to propose a starting place: the "Queer Genius" series of half-hour shorts by Chet Pancake, available to rent or buy for a few dollars each, and each focusing on one of five queer female artists: filmmaker Barbara Hammer; poet and author Eileen Myles; multidisciplinary artists Rasheedah Phillips and Camae Ayewa (Moor Mother) of Black Quantum Futurism (who havs an amazing-looking un-conference and new project Time Zone Protocols being launched April 4th in Manhattan); and performance artist Jibz Cameron, also known as Dynasty Handbag. Sometimes knowing where we've been helps us figure out where we want to go next, and all of these legit queer geniuses are likely to inspire you.
And that, you perfect collection of delights, is the roundup for this week in queer business to enjoy at home. May you be warm and basking in the sunshine by next week at the latest, may the breeze ruffle your hair and your kicky new tank top fit perfectly; may you feel loved and celebrated and joyfully embraced in every way (especially the ways you have been too shy to confess to). As always, if you're making something new, drop me an email or DM me the details—I love to hear from you.