Top of the morning, buds and shoots and little tender leaves, and welcome to a spring-fresh edition of Queer Culture Catch-Up, featuring quite a mélange of both throwback and brand-new items. Everything now becomes new again, renewed and re-imagined. I have been singing and dancing and laughing along with so many things since last we met, I cannot wait to show you. Let's dig in!
Little Richard: I Am Everything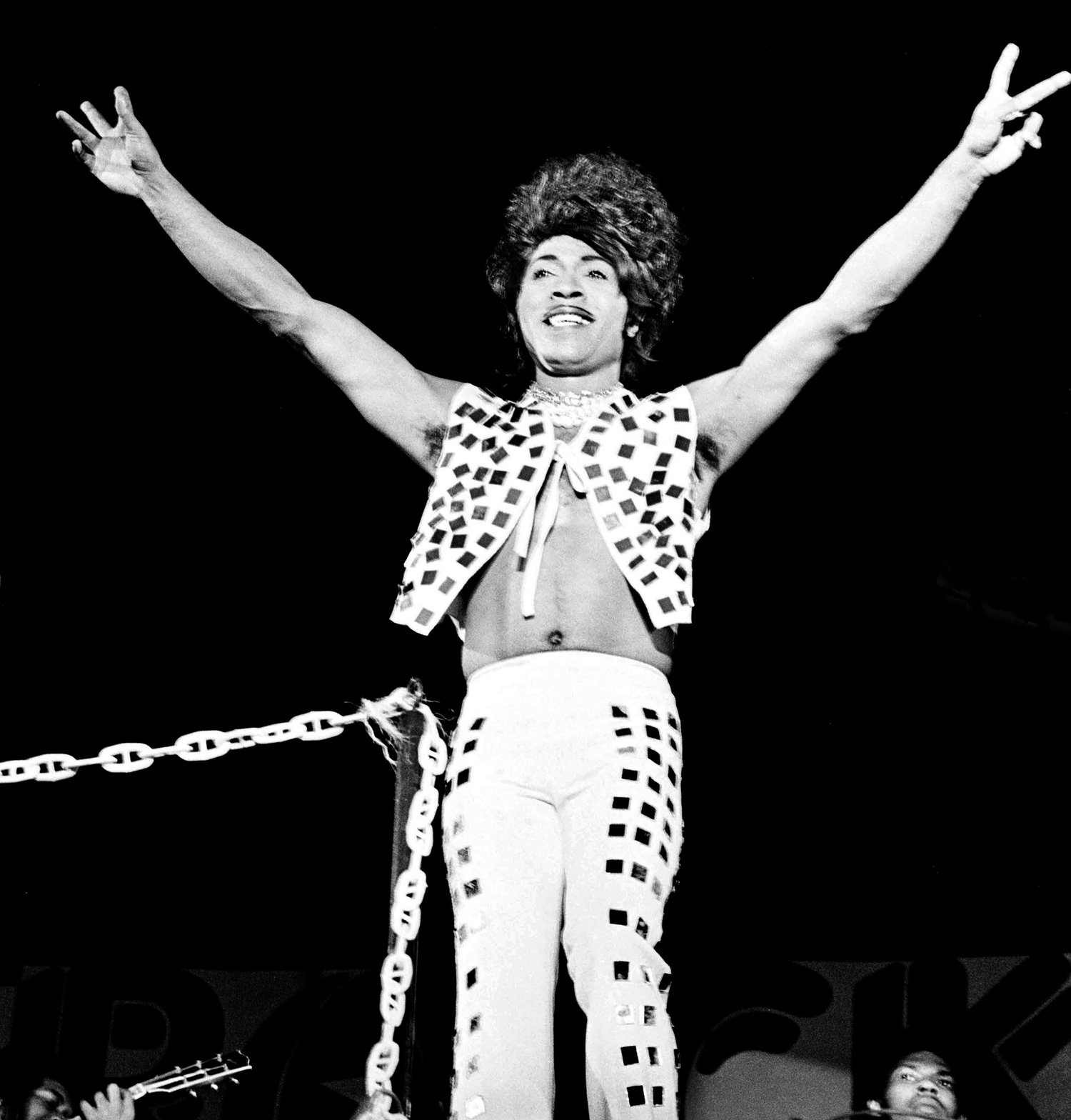 Even if you are already well familiar with the Black queer ancestors of rock 'n' roll, even if artists like Billy Wright and Esquerita forest your playlists, the sheer entertainment of Little Richard: I Am Everything is more than worth the streaming price. Produced and directed by powerhouse Lisa Cortes, who also co-produced Precious, the doc captures Little Richard's career in a way I can only describe as tender, following his life and work through twists and turns that begin when he left his parents' house in disgrace for being more femme than his father could bear, and carries forward when he flouts the rules of gender and sound, then embraces them and then breaks them harder. His contemporaries, as well as his descendents of vibe from Mick Jagger to Billy Porter, discuss his impact on their lives and music, holding the space for his choices while also strongly and clearly discussing what made him so revolutionary. The stories are a great deal of fun, but the music is everything.
Billy Porter on tour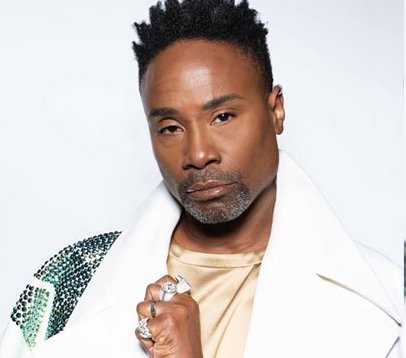 And speaking of Billy Porter, who just released a summery Pride single, "Baby Was a Dancer," that I guarantee you will hear many, many times this summer, he is on tour in advance of his new Black Mona Lisa album release. Porter is hitting all the stops across the U.S. into June with a 90-minute mezze platter of career hits and coming attractions—and yes, you will hear him belt songs from Kinky Boots, which ran six years on Broadway and yet, through various legislative fuckery, is currently illegal to take a child to in several U.S. states. I caught Porter's show in Los Angeles at the holy-art-deco Pantages Theatre, and this incarnation of his live performance is a little like watching a bird molt its bedraggled old feathers and reappear with fresh and brilliant plumage, collecting old hits and presenting new mixes, with a few stories of his adventures thrown in (though Billy, if you're listening, I would have loved more stories; you're too much fun to let the video do the talking for you). 
Park Cruising: What Happens When We Wander Off the Path, Marcus McCann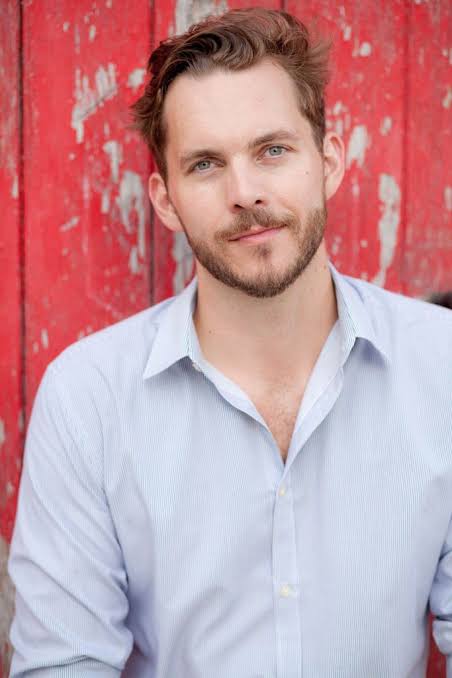 Marcus McCann, a Toronto lawyer, poet and former managing editor at Xtra, who spoke out vociferously when a police sting in Marie Curtis Park targeted men having sex there among the shrubbery, has collected his thoughts and feelings about the police raids, his experiences and cruising in general. McCann's lyricism and storytelling abilities, to say nothing of his overall moxie, turn what could have been a dry, didactic, just-the-facts-ma'am situation into into a queer and ferocious paean to cruising as an act of freedom, resistance and pleasure, proving once again that whether on a page or in a shady copse, one is always, always better off in queer hands. Park Cruising feels immediate and personal in the exact way orator and rhetoritcian Isocrates counselled millennia ago: the emotion and the facts become a combined triumph that delivers McCann's argument straight to the heart. Here's the excerpt Xtra ran recently.
A Very Particular Experience, Liz Glazer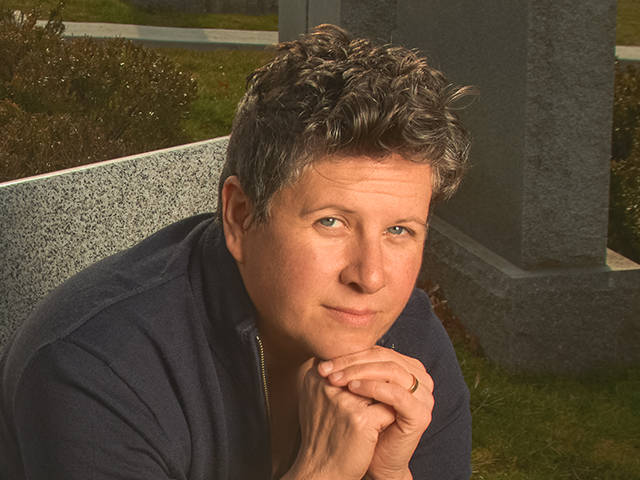 Carrying on with the phenomenon of lawyers with art in their souls and complex topics on their minds, lawyer and comedian Liz Glazer drops her first album, A Very Particular Experience on Friday, May 12, and it is, I shit you not, a collection of jokes largely about Glazer and her wife Karen's experience of being lesbian moms-to-be and then experiencing stillbirth. While it might not sound like the ripest ground for comedy, Glazer finds a huge amount to crack wise about in the inner workings of family systems, medical systems, queer relationship networks and her (and her wife Karen's) experiences. The album, which is classic Borscht Belt–style comedy—if the Catskills had had lesbians—feels like a confirmation of Hannah Gadsby's suggestion that queer experiences, even difficult ones, can keep an audience laughing. While not every joke lands, Glazer has the comedy skill of always being ready to laugh at herself if no one's laughing with her. But most of the jokes land. As a parent whose partner miscarried (though at a much earlier stage), I also deeply appreciate this album as a way to carbonate the leaden grief of losing a baby and open a window around that experience—so many things about it were so hard that having some jokes gives some of the weirdest, hardest parts a way to get an airing and begin to heal. 
"Jacaré," SOFI TUKKER
The original Sophie Tucker, a vaudeville belter known for being brash, bawdy and frequently working blue, would probably enjoy her modern namesakes, queer duo SOFI TUKKER. While they're not really part of The Last of the Red Hot Mamas' musical legacy, they certainly are in vibes, mixing sly winks and queer nods in with crowd pleasers. Their new single, "Jacaré", is a sun-soaked ode to queer women taken from the somewhat pejorative Brazilian slang for lesbians (in Portuguese the word means "alligator"). The homo-bop pair made the song in collaboration with their friend and poet Chacal during a creative residency in Brazil and it heavily references the robust and revered tradition of unmarried ladies in Brazilian music, a little corner of the music world I have always loved. The video is bright and so much fun, but this stripped-down version performed live at Seattle radio station KEXP has a different, looser, charm I found delightful.
---
And that, dearest friends, is this edition of Queer Culture Catch-up: a roundup of delightful queer innovation where, somehow, we have multiple lawyers releasing artistic projects and we're grooving to queer musical traditions that have lasted decade upon decade, held aloft by optimism, glitter, sheer raw talent and our ability to choose to lean in to joy. (Lean in extra this week for me, would you?) As always, if you're making something new and queer, drop me and email or DM me—I love to hear your news.