Trans soul and R&B singer Jackie Shane is the focus of a new Heritage Minute released by Historica Canada on Wednesday. In the one-minute clip, Shane is depicted in a nightclub talking about her experience as a Black trans woman living in Toronto. "Performed from Montreal to Boston to Los Angeles. But Toronto? That's my chosen home," says Shane in the clip.
First introduced in 1991, Heritage Minutes are a series of short films that highlight important moments and figures in Canadian history. This is only the second Heritage Minute to overtly cover queer history; the first featured Jim Egan, an early queer activist whose Supreme Court case ensured that sexual orientation would be protected under the Canadian Charter of Rights and Freedoms.
Shane was depicted by Ravyn Wngz, a Two-Spirit African Mohawk trans activist and member of the Black Lives Matter Toronto standing committee. The short was written by JP Larocque, a Toronto-based TV writer, producer, and journalist and narrated by singer Beverly Glenn-Copeland. 
Shane was born in Nashville, but made her way to Ontario to escape the Jim Crow South in 1959. She became an influential figure in the Toronto R&B scene, pioneering what is known as "the Toronto sound," a style of electric soul that defined the early 1960s.
"As a pioneering trans soul singer in the 1960s, Jackie Shane's unapologetic and authentic presence in Toronto contributed to the local R&B music scene and made her an enduring queer icon in Canada," the Historica Canada description reads. 
Shane came to prominence performing on the Yonge street strip in the '60s. As the Heritage Minute shows, she performed in Montreal and Boston, but made Toronto's Sapphire Tavern her home.
The title track of her album Any Other Way was a regional Top 10 hit in Toronto, and people lined up around the block to see her perform. She performed on stage as an androgynous man, but privately identified as trans since she was at least 13 years old.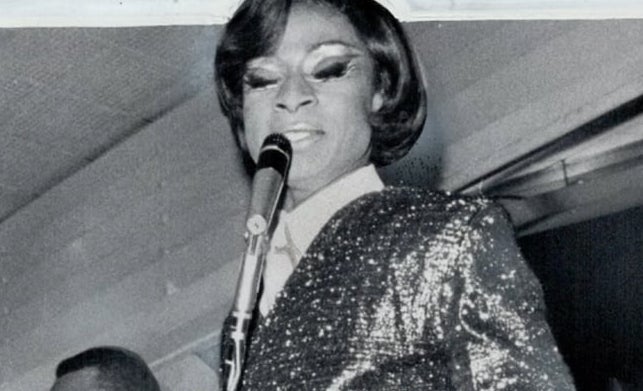 In 1971, Shane abruptly quit music, rejecting several offers from large record labels, and from then on led a very private life. She completely disappeared from the public eye between the years of 1971 and 2010, and any knowledge about her role in the Toronto music scene was nearly lost.
Read more Xtra
"They had a whole row of champagne buckets," she told The Guardian in a 2017 interview, regarding her rejection of Motown Records. "They tried to talk to me. But I had been schooled about Berry Gordy taking the entertainers' money. I wasn't going to get involved in that."
Shane's first first public appearance since the '70s was in the  2010 CBC documentary I Got Mine: The Story of Jackie Shane. From then on, she remained relatively private, and only gave a select number of interviews.
In 2017, Any Other Way was rereleased, putting a new generation of fans onto her work. The album was nominated for "Best Historical Album" at the Grammys. In 2019, Shane passed away in her home in Nashville.