When one thinks of queer Canadian country singers, names like kd lang and Orville Peck easily come to mind. Look beyond that (somewhat obvious) layer of iconic artists, and you'll see that the queer corner of the Canadian country music has been gaining traction in recent years … and it won't slow down in its reclamation of space after decades of "not belonging."
From a longtime musician finding a new home in this musical realm while breaking down boundaries, and a relative newcomer to the scene making waves as a Black queer powerhouse, to a behind-the-scenes industry veteran paving the way for others, country music is gayer than it's ever been.
But it's not just queer musicians themselves who are making waves and fighting for change in the industry. In November 2021, creative director Bronwin Parks made history as the first openly queer person in the Canadian Country Music Association Awards' 39-year-long history to win an award.
The founder of Feisty Creative didn't win for their own musicality, but, rather, for taking the songs found on Vancouver-based band The Washboard Union's album Everbound and transforming the overall vibe into album artwork and marketing, earning the win for Creative Director of the Year. It was an exciting moment for the creative veteran, and one that they may relive this September, as they are once again nominated in the same category.
Their expansive portfolio is rooted in country music, but expands beyond and includes creative work for everyone from Jann Arden and Lorde to Toronto Metropolitan University. The most unique notch in Parks's belt may be being contracted to redesign the CCMA Awards statue itself, meaning they are likely the first person to ever win an award that they have personally designed.
While they were not in attendance at the 2021 awards gala for pandemic-related reasons, Parks watched the coverage unfold online.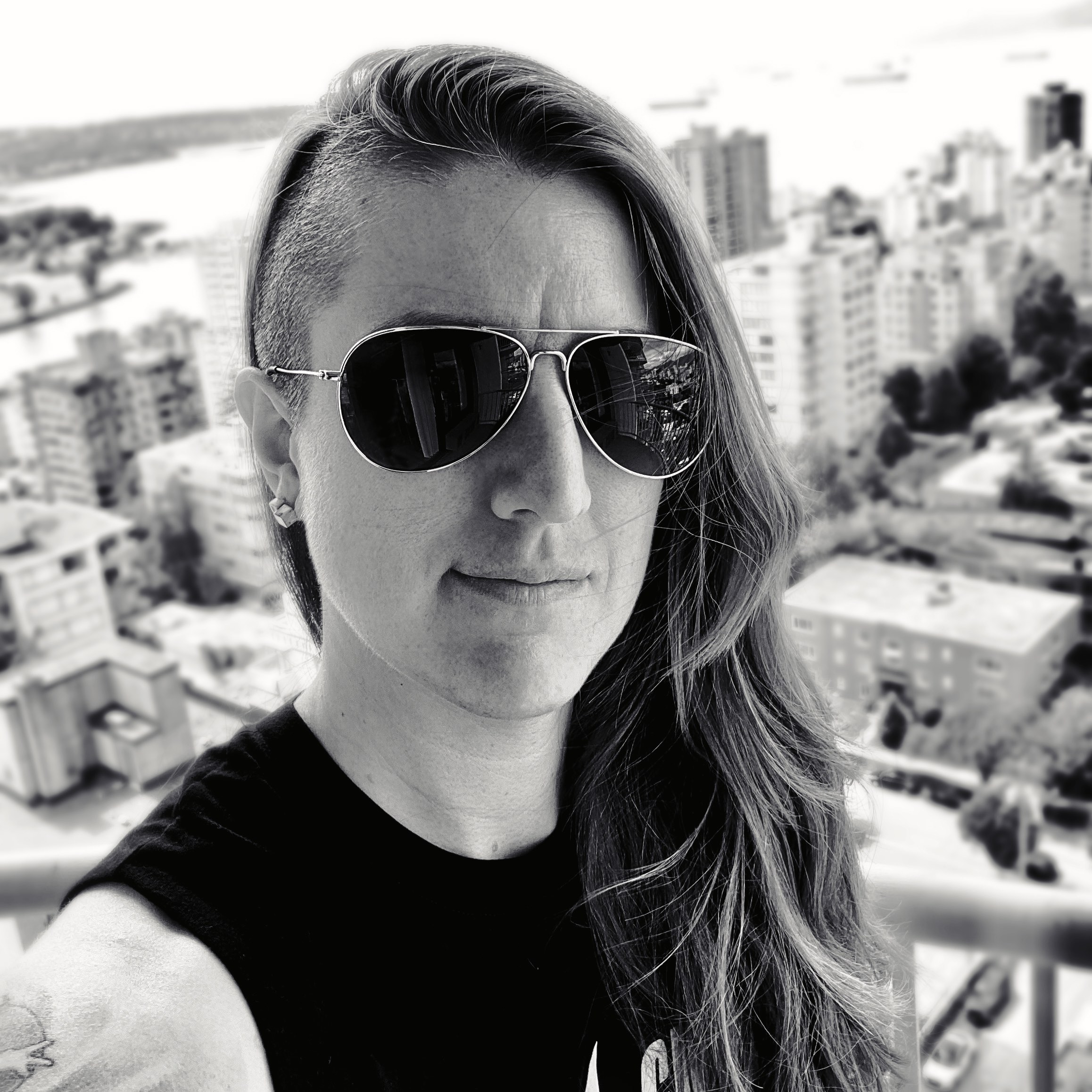 "I could hear my fellow gays cheering in all of the Instagram videos people were tagging me in and sending to me," says Parks, laughing happily. "There is definitely camaraderie in a win like that."
Growing up in Alberta, Parks has lived and breathed country music from a young age. They left the province in 2003 in search of greener pastures (i.e., acceptance and a progressive mindset) and found that in Toronto. Despite the homophobia they were faced with daily in rural Alberta, Parks's love of country music never faltered. They entered into school for recording arts management, and their interest in developing marketing materials to help artists stand out, coupled with their exceptional networking skills, resulted in multiple job offers.
"I was really loving design and marketing and decided I could have the best of both worlds at Attention! [Web & Graphic] Design," says Parks. "It didn't hurt that their client list read like my teenage record collection, and one of their biggest clients was the CCMA."
From there, Parks worked directly with the CCMA from 2004 to 2019, and the last six of those years as the association's creative director.
They stepped down to serve as a board member (the CCMA's first openly queer board member) the following year. They say it is only in recent years that they've seen a place being carved out for queer industry professionals and musicians in Canada. This, of course, is partially thanks to their role on CCMA's board: entered like a "bull in a china shop," and lobbied to update certain award categories to allow for more diversity in terms of nomination submissions and criteria.
In earlier years, the CCMA Awards would only allow singular projects for award consideration, but now that they're able to submit a body of work, many more independent artists (queer or otherwise) are able to be included in nomination packages. It's a subtle, but exciting way for emerging acts to garner name recognition.
"The CCMA knew that it needed to make some changes and become more inclusive, but you can't just do that overnight. It's like a longtime bar with an angry old bouncer that one day just says, 'Okay, you're welcome in here now!'; queer people still do not feel comfortable going inside."
Last year, the CCMA made waves by hiring Canada's Drag Race Season 1 winner Priyanka to co-host its televised awards show alongside singer Lindsay Ell.
While Parks agrees that it will be difficult match that level of queerness with this year's awards show on September 11 in Calgary, which currently does not have any queer representation in its hosting, last year's ceremony has left a lasting impact on Canadian country fans and showcases that progress is being made.
"There is a growing community of queer musicians in North America, more so in the States because of sheer population, but the movement can't be ignored," they explain. "If anyone in the Canadian country industry is looking for queer artists to work with, trust that I've got an extensive list!"
One part of Parks's 2022 CCMA Award nominations comes via their work on Edmonton-based queer artist D'orjay The Singing Shaman's merchandise.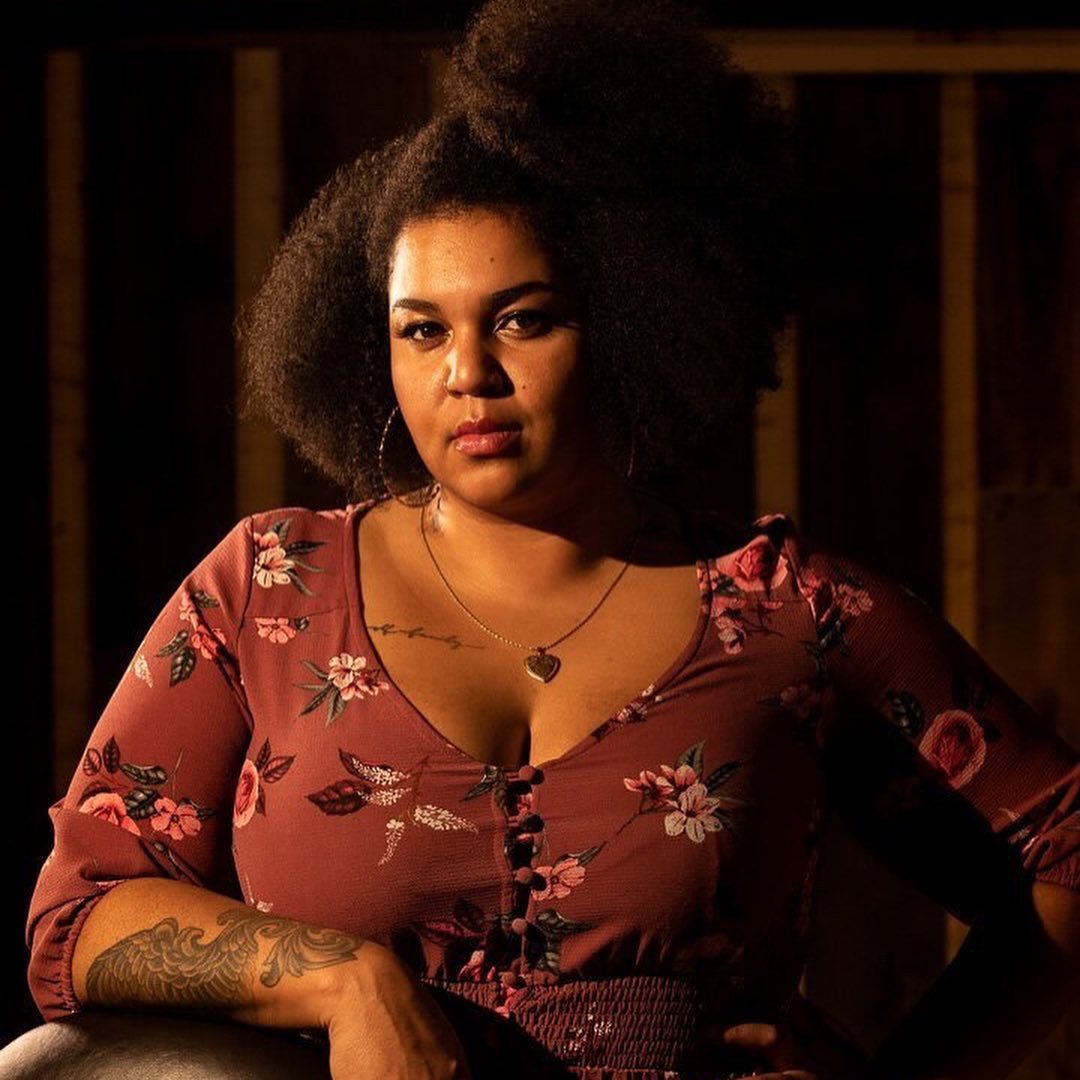 Being Black and queer, D'orjay is certainly a rarity in the country music realm, but has made her presence known by being both outspoken online, as well as working with fellow queer musicians. The singer-songwriter came on the Canadian country scene in 2019 and released their debut album New Kind of Outlaw in 2020 to much buzz. The singer wound up with a number-one single on the CKUA Radio charts in Alberta, as well as mentions in Rolling Stone, Nashville Scene and more.
"[Getting to work with Parks] was a really incredible act and invitation within the country music community. We both live at an intersection where we experience marginalization, but Bronwin also has different intersections that can lead to more privilege," says D'orjay. "In the spirit of equity and bringing equity to country music, I think you help others get in the door, and that's what Bronwin does."
D'orjay will headline Banff Pride at the end of September alongside Calgary-based artists Amy Hef and Robert Adam, and is planning to release a new single sometime in early 2023.
Take a cross-section of the Canadian music industry and ask them who they think are some of the top active guitar players on the scene in the country, and chances are that one of the names on a person's lips will be Tara McLeod.
The Nice Horse guitarist is no stranger to the music scene, playing in the world-famous metal band Kittie since 2003, as well as for Canadian music icons such as Fefe Dobson and Shawn Desman. They also happen to be another queer individual (and the only openly queer musician) up for a 2022 CCMA Award—for Guitar Player of the Year.
Still, as an outsider to the country music industry prior to 2018, McLeod had understandable concerns with the genre in terms of its readiness to accept queer musicians.
"Initially, I was extremely hesitant in playing with Nice Horse because I didn't believe I'd be welcomed into country music. I learned very quickly that I had joined up with the right people."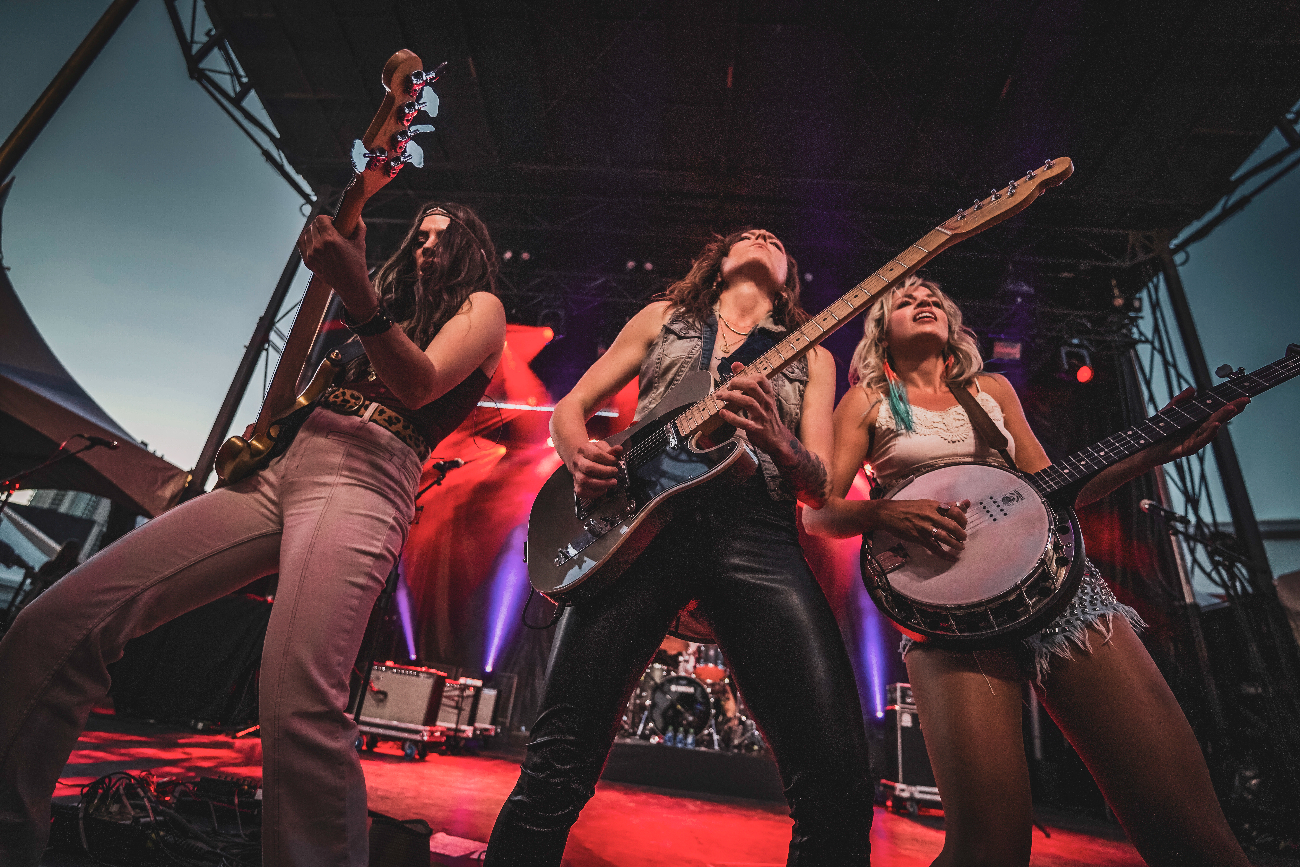 Nice Horse has established itself the premier all-female country band in the country. Not only are they the only all-female Canadian band to have a Top 40 radio hit in over ten years with their twangy tune "Cowgirl," they also actively support other queer musical acts and creatives. Collectively, the band is nominated for five 2022 CCMA Awards!
McLeod feels empowered as a 2022 CCMA Award nominee and hopes this helps those in and out of the country music realm find their footing in what can be an intimidating industry for anyone who doesn't quite "fit the mould."
"In recent years, I've really been able to understand how important representation is. If I can show my comfort in my own skin, living as an openly gay woman in country music, I hope that other queer people can see that they can do that too," says McLeod. " I hope this can help some of my peers in this industry—who are hiding in plain sight due to being afraid of the complications it can have in their careers—to see that they're not alone."
Having relocated from Toronto to Calgary (aka Nice Horse headquarters) in the past year, the multifaceted guitar player has seen notable growth in representation and diversity in Alberta's provincial country music community.
"At this year's Country Music Alberta Awards show, I was especially thrilled at how many of us were not only in attendance, but also nominated, winners of awards, performers and also working behind the scenes. I'm so pleased to say that we're all connected and support each other in our careers," she says.
The Canadian Country Music Awards gala and televised awards show take place in Calgary on September 10 and 11, 2022.