Anyone who's met Billy Nguyen can attest to their allure in and out of the kitchen.
The England-born chef with Chinese-Vietnamese family roots moved to Canada in 2009. Now 35, the chef spent their fair share of years cutting their teeth in Vancouver's restaurant scene, most notably as the former sous chef of acclaimed Asian-French fusion restaurant PiDGiN.
Late last year, Nguyen ventured out on their own with a wildly successful private chef and travelling pop-up business. In 2023, they are on the track to becoming one of the country's most talked-about creative culinary talents.
Food Network hasn't always helped to create the most talented or deserving stars with their programming (Guy Fieri comes to mind), but it did help give this wildly creative non-binary chef a push into the limelight by way of Top Chef Canada. Filmed in 2020, the show's ninth season catapulted Nguyen to fame in 2021 as the first non-binary chef to ever compete on any Top Chef series (there have been more than 20 international versions). Nguyen became a fan favourite and ultimately finished as the runner-up to winner Erica Karbelnik.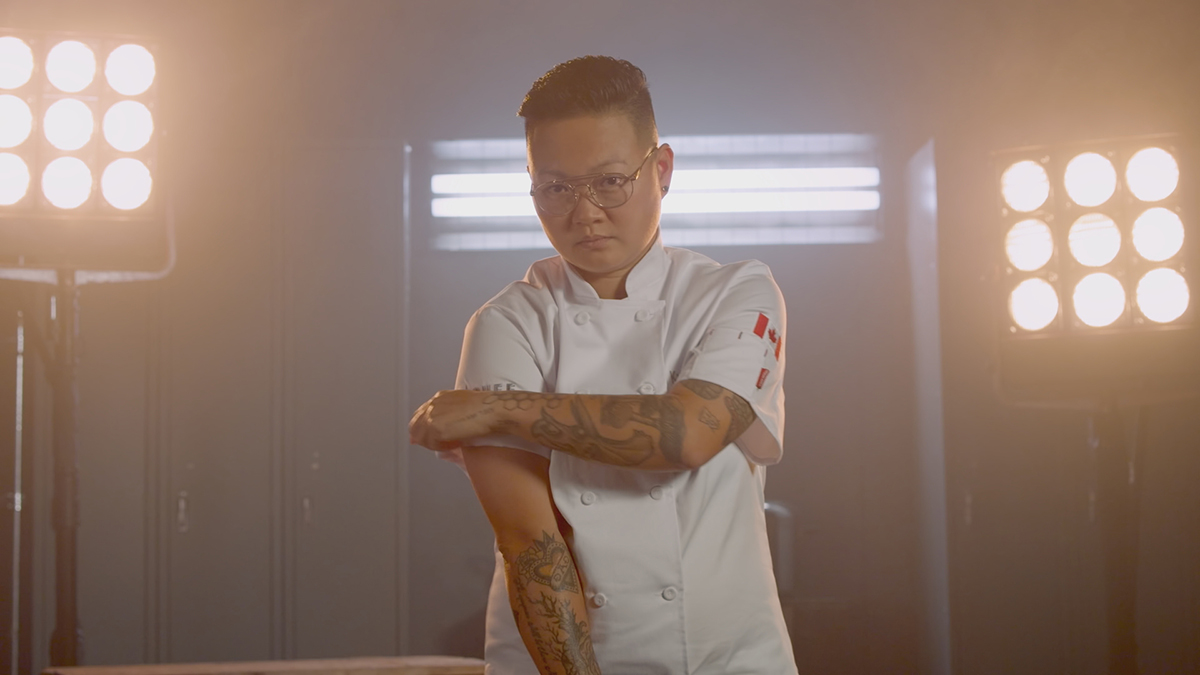 "The crew was amazing from start to finish," Nguyen, who identifies as transmasc non-binary, says of the experience. "Obviously, people slip up [with pronouns] because they may not always be around non-binary people, but it happens. The rest of the cast members were really great and if someone [misgendered me by mistake], someone else would correct them."
Throughout filming, as well as the airing of Season 9, the chef explains that they competed as Kym Nguyen, but in July 2022 officially changed their name to Billy. Not surprisingly, since competing and coming out, Nguyen has become a role model for many queer people with burgeoning careers in an industry that still has miles to go in terms of being fully inclusive.
"When the show ended, a lot of younger folks reached out to say they were non-binary and that they didn't know how to come out in the kitchen. Seeing me on television, they felt they were safe to do it," they said.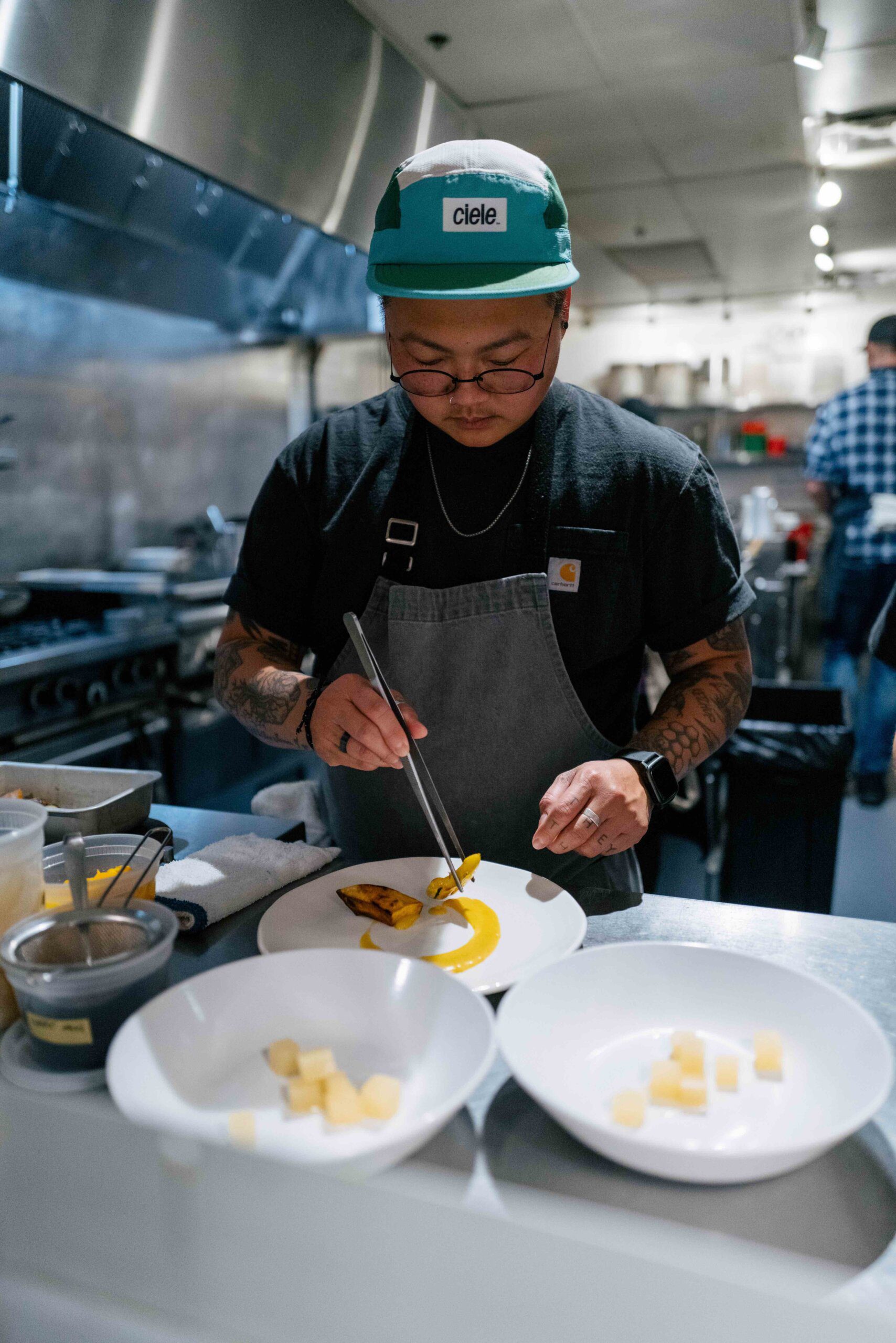 Vancouver restaurant critic and Top Chef Canada judge Mijune Pak says she loved watching Nguyen compete on the show and has felt proud watching all of their success since.
"I remember Billy being a true standout on their season while we were taping. I looked forward to tasting their food at every challenge," says Pak. "There is no doubt that Billy is helping inspire young queer chefs to make their mark in the Canadian restaurant scene."
She hopes Nguyen's success via Top Chef Canada will lead to more queer chefs appearing on the series.
A trailblazer on TV
Nguyen says they were mindful of the messaging about identity they were conveying throughout filming the show's diary sessions. Once the show began to air and Nguyen began garnering attention from queer and non-queer viewers alike, it was more important than ever for them to walk the walk and showcase in their day-to-day work what inclusive kitchen leadership can look like.
"It has always been my goal to create a safe space for queer and transgender folks and I am getting there. I want to start my own business to hire people from my community where they can be themselves and never be judged," explains Nguyen. "It doesn't make a difference, we [queers] are still good at our jobs, right?" they laugh. "But you know, the industry is still pretty old school and can have a hard time with that."
While "old school" is, perhaps, too gentle of a descriptor for an industry that is still largely run by older, cisgender white men, Nguyen is right in that there are still too few queer industry professionals leading kitchens across the country.
The Top Chef Canada realm isn't much different. Queer chefs have been few and far between throughout the series' 11-season run. Billy, along with Ontario private chef Patrick Wiese (Season 1), corporate chef Kayla Dhaliwall (Season 3), Shelley Robinson (executive chef, Big White Ski Resort, B.C., Season 4) and Lauren Marshall, owner of Halifax's Real Fake Meats (Season 4) are the only queer chefs to have appeared on the series—a small percentage of the Top Chef Canada family tree that consists of more than 100 chefs.
Making kitchens more queer and trans inclusive
Whether a kitchen leader is queer or not, Nguyen says it's not that hard to make efforts to create a safe space for all workers. Vocally reinforcing that management is there to support staff as well as providing and encouraging open channels of communication are two easy things all chefs should be able to do.
"Knowing that your management is there for you when an issue arises—that's the most important thing. Employees in the kitchen just want to know that they are safe," explains Nguyen.
They add, "Sometimes when you're upset, you need to let the person know; people can't always figure out that something is wrong. Personally, I am always trying to be better at communicating because it can be a really hard thing to do naturally!"
Popping up and out
One of the ways Nguyen has been able to reach people across the country is by way of pop-up dinners. The chef has become somewhat of a pop-up aficionado, executing an array of sold-out dinner events in cities like Vancouver, Calgary, Winnipeg and Ottawa.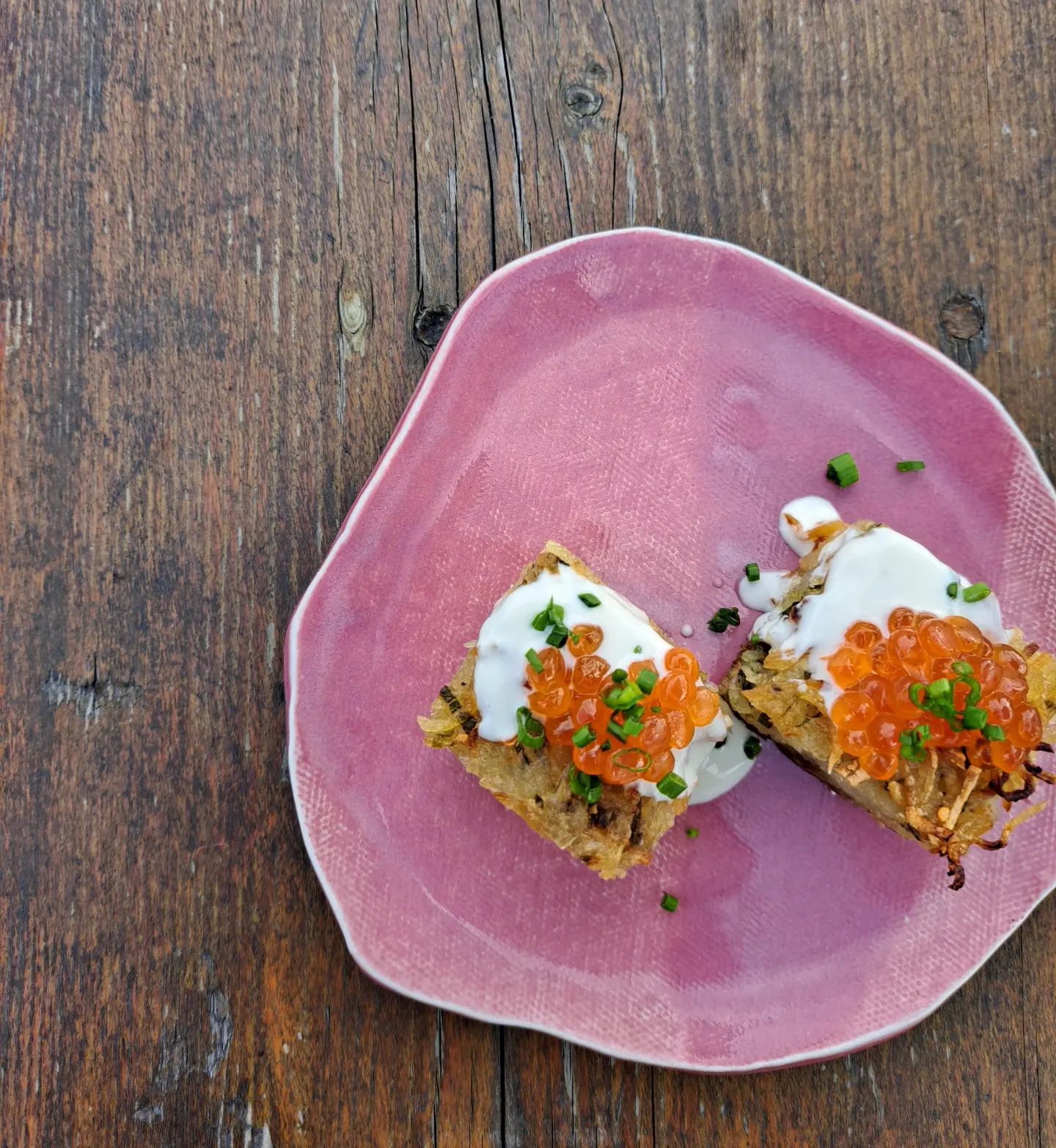 "That's been really fun for me to be able to travel across the country to collaborate, and learn from other talented chefs. I want to keep doing that for now and I definitely feel like I have a pretty fun life right now!"
In February, they are part of an esteemed lineup of chefs (and the only openly queer chef) who will take part in what is arguably one of the world's most unique culinary pop-ups, RAW:almond. The three-week pop-up restaurant is built on the frozen river in the heart of Winnipeg and sees chefs from across Canada, and beyond cooking on the ice (don't worry, the structure is well heated!) in a celebration of top-tier culinary talent.
"I love Winnipeg! My partner is from there originally and wants to move to Winnipeg when we're older," says Nguyen. "The last time I did a pop-up there with Emily Butcher [a fellow Top Chef Canada alum] at Nola, a couple non-binary industry professionals reached out to me, so we're keeping connected, of course, and I hope to do something with them in the future too."
Regarding an appearance on Top Chef Canada: All-Stars Season 2, which is rumoured to be filming in 2023, the chef plays relatively coy.
"If I did come back to compete, I'd just have to win then, wouldn't I?"
Well, us queers certainly hope so, Chef!