Happy Tuesday! Welcome back to another Xtra News Flash. To start the short week off (it was a federal holiday Monday in Canada), we've got updates on the L.A. Dodgers Pride Night situation, Mexico releasing its first passport with an "X" gender marker, Utah topping the list of most closeted states in America, trans youth organizers holding a first-ever trans prom right in front of the legislators who want to restrict their rights and Anheuser-Busch's loss of a perfect rating from the Human Rights Campaign.
1. The Sisters of Perpetual Indulgence reinvited to LA Dodgers Pride Night after massive backlash
2. Trans youth organizers hold "trans prom" at U.S. Capitol
3. Mexico has begun to allow citizens to choose an "X" gender marker on passports
4. Utah announced to be the most closeted state in America
5. Anheuser-Busch lose their perfect workplace rating from the Human Rights Campaign for their response to the Dylan Mulvaney campaign
1. The Sisters of Perpetual Indulgence reinvited to Los Angeles Dodgers Pride Night after massive backlash
After facing a massive backlash, he L.A. Dodgers have reinvited drag activist group the Sisters of Perpetual Indulgence to their annual Pride Night. Last week, the California baseball team uninvited the Sisters, sparking controversy and resulting in major parties pulling out of the evening, including LA Pride and the Los Angeles LGBT Center.
In a tweet, the organization announced that the reversal and apology came after "thoughtful feedback from our diverse communities," and "honest conversations" with the organization and the Sisters.
"We are pleased to share that they have agreed to receive the gratitude of our collective communities for the life-saving work that they have done tirelessly for decades," the baseball team added. "In the weeks ahead, we will continue to work with our LGBTQ2S+ partners to better educate ourselves, find ways to strengthen the ties that bind and use our platform to support all of our fans who make up the diversity of the Dodgers family."
Dodgers president Stan Kasten said that the organization had "moved too quickly" in rescinding the invitation, speaking to Outsports. "Since then, we've had the opportunity to do a lot more talking, a lot more reading and most importantly, a lot more listening. We met with the Sisters earlier today, we expressed our apology, asked them to be part of our Pride Night and they have accepted."
2. Trans youth organizers hold "trans prom" in front of U.S. Capitol
On Monday, about 150 trans teenagers from 17 states around the country gathered in front of the U.S. Capitol Building to hold a first-of-its-kind protest: a trans prom.
"The trans prom is meant to emphasize the pride and joy and happiness that is within the trans community that cannot be broken," one of the organizers, 16-year-old Hobbes Chukumba, told TIME. "We're trying to show that trans people can and will continue to be brilliant and great. And really, it's meant to be a space that lets trans kids be kids."
Chukumba, along with the other organizers, 13-year-old Libby Gonzales, 15-year-old Daniel Trujillo and 12-year-old Grayson McFerrin, came up with the idea in February of this year, when they came together "out of frustration and anger over the anti-trans legislation they have had to fight over the last few years," per Trujillo's mother. After the youth reached out, the event also attracted the support of drag icon Peppermint and the ACLU's Chase Strangio. Decor was inspired by the 1970s—in honour of 1969's Stonewall Uprising—and drag performer Stormie Daie MC'd the event.
In a press release, Peppermint highlighted the importance of moments of trans joy like this one in the face of an increasingly hostile right-wing legislative agenda. "So much of what we hear today about trans people, particularly youth, suggests that we should somehow make people not trans. But as trans people, we have already tried that and it was miserable. Through our soul searching and reflection we came to understand who we are and that sense of self and freedom is a beautiful thing to be cherished not attacked," she said.
3. Mexico has begun to allow citizens to choose an "X" gender marker on passports
Mexico has issued its first passport that has an "X" gender marker, something Foreign Secretary Marcelo Ebrard said is a "great leap for the freedom and dignity of people."
Three people received the passport at a ceremony, with one of the individuals, Ociel Baena, saying the passport "furthermore guarantees the free development of personality and identity."
The move came after a 2019 Supreme Court ruling said that everyone has a right to define their own sexual and gender identity and it's the state's responsibility to ensure legal documents like birth certificates reflect that.
Mexico joins 15 other countries that recognize the "X" marker on official government documents.
4. Utah announced to be the most closeted state in America
Utah has been found to be the "most closeted" state in America, with researchers at the Cultural Currents Institute (CCI) finding a marked increase in the number of people searching questions about their sexual orientation.
The CCI used data from Google Trends gathered between 2004 and 2023, finding a significant increase in users googling terms such as "am I gay," "am I a lesbian," "am I trans" and "how to come out."
Utah is notorious for its anti-gay laws, being the first state to ban gender-affirming care for trans youth in 2023.
Other states making the list for most searches for these terms include Iowa, Indiana, Kentucky and Montana.
5. Anheuser-Busch loses their perfect workplace rating from the Human Rights Campaign for their response to the Dylan Mulvaney campaign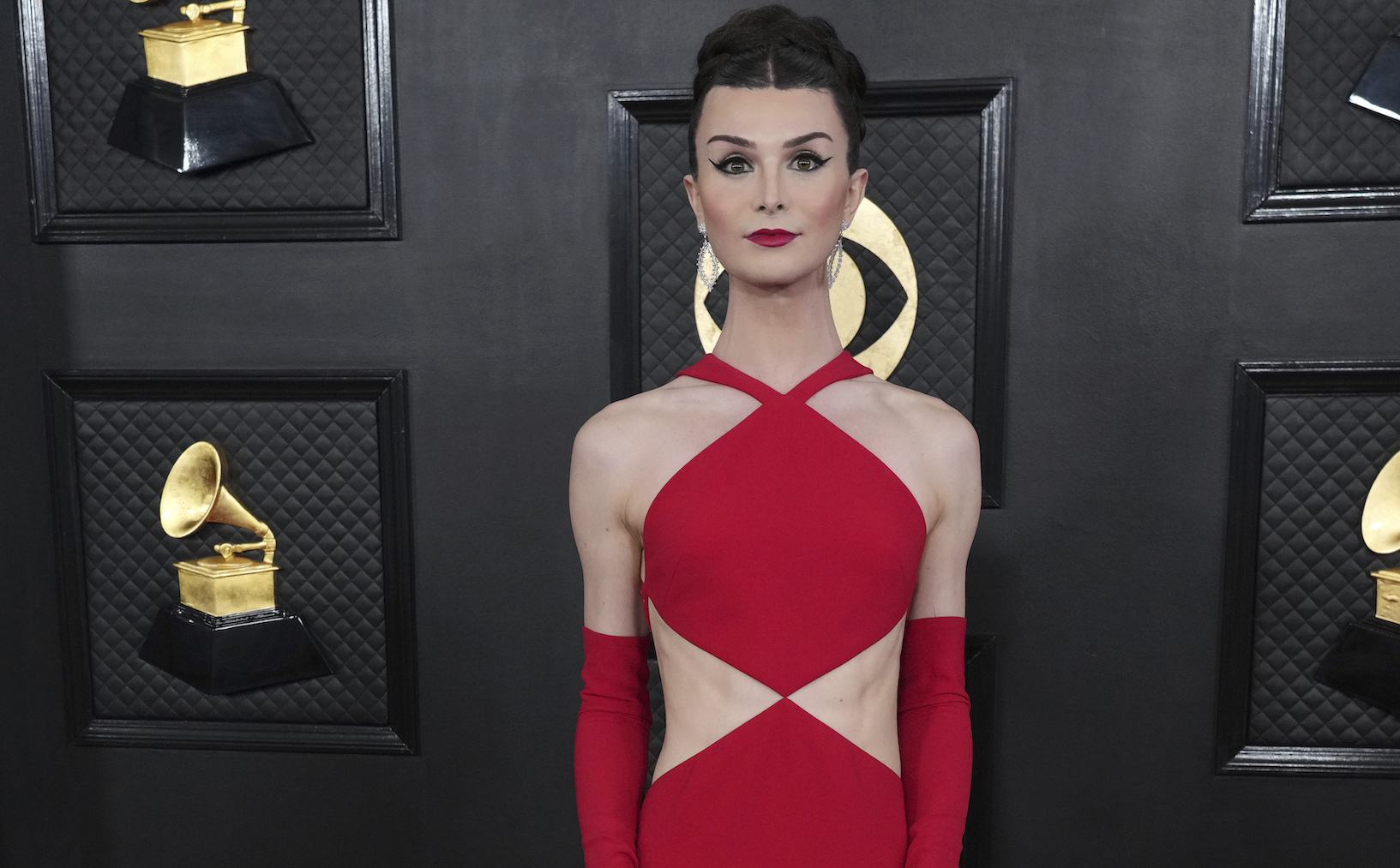 The Human Rights Campaign (HRC) has stripped Anheuser-Busch, producer of Bud Light beer, of its perfect 100 on the org's Corporate Equality Index. The scale measures what corporations practices, benefits and policies best support LGBTQ+ workers, and the company's loss of a perfect score means they are no longer allowed to use the "Best Places to Work" distinction.
"What we're seeing play out here is an example of companies making a decision to have and construct inclusive marketing, which is great—but a business should be standing by those decisions," said Eric Bloem, HRC's senior director of programs and corporate advocacy. "The Anheuser-Busch (case) is a textbook example of what not to do."
The HRC had previously called on the Bud Light makers to support trans influencer Dylan Mulvaney, after conservative backlash spiralled out of control following her partnership with the brand. On April 14, the company said that they "never intended to be part of a discussion that divides people. We are in the business of bringing people together over a beer."
The HRC said that Anheuser-Busch did not respond to their letter calling on them to publicly support Mulvaney and their own queer employees, and noted that the company has also not responded to the notification of their score decrease.