We're halfway through the week, and the news is awful. We lead with the news—real and fake—out of Nashville. Sadly, the bad vibes don't stop there, but we promise there are a couple bright spots, too.
1. Conservatives are blaming the recent Nashville shooting on trans people
2. School district censored a Miley Cyrus and Dolly Parton duet
3. Three news organizations are working to improve coverage of LGBTQ+ issues in India
4. Twitter is cashing in on hate speech
5. Selena Gomez's Wizards of Waverly Place character was bisexual
1. Conservatives are blaming the recent Nashville shooting on trans people
In a moment of dangerous, disingenuous political redirection, U.S. conservatives are choosing to blame trans people for the school shooting that killed six people in Nashville, Tennessee, earlier this week—rather than, say, look at the state's increasingly lax gun legislation. Within minutes of the police announcing that the shooter, Audrey Hale, was trans, anti-trans hashtags began trending on Twitter. Soon after, far-right political figures like Ohio senator J.D. Vance and Georgia representative Marjorie Taylor Greene jumped right on the bandwagon, implying that gender-affirming healthcare and policy were at fault. All this despite the fact that 98 percent of mass shooters in the U.S. are cisgender men.
Some are calling out this rhetoric for what it is—a distraction. "Look, pronouns do not kill children," said national security analyst Juliette Kayyem on CNN. "People with guns kill children." But the impact of the transphobic statements made by politicians and others is being felt by the trans community in Tennessee. "We were already fearing for our lives," Aislinn Bailey, the acting president of Tri-Cities Transgender, told NBC News. "Now, it's even worse."
2. School district censored a Miley Cyrus and Dolly Parton duet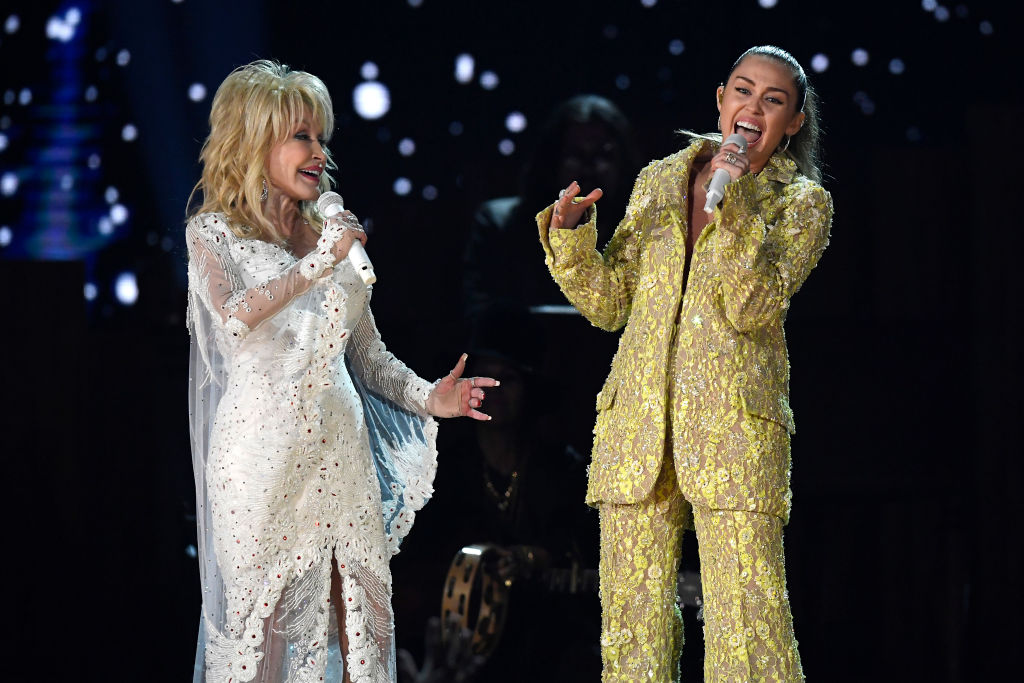 On one hand, it's difficult to conceive of anyone taking umbrage with a Dolly Parton/Miley Cyrus crossover. On the other hand, in a bleak sign of the times, we're not completely shocked to hear that this week a Wisconsin school district barred a first-grade class from performing "Rainbowland," a 2017 duet between Parton and Cyrus about loving each other and being kind. Apparently, they deemed the lyrics too "controversial." Said lyrics include: "Wouldn't it be nice to live in paradise, where we're free to be exactly who we are." Yeah, cue the eyerolls.
Melissa Tempel, who teaches the class in question in Waukesha County, told CNN that teaching the song was meant to support "love and acceptance" and "being who you are." Cyrus herself has noted in the past that the lyrics are a nod to "different races and genders and religions."
"We're trying to support inclusivity," Tempel said. "I don't think there's anything political about that." We're with you, Melissa—seems like the district representatives could use some time in your class.
3. Three news organizations are working to improve coverage of LGBTQ+ issues in India
Three India-based news organizations are launching a new initiative to help Indian journalists and news outlets write better, more inclusive coverage of LGBTQ+ issues. With support from the Google News Initiative, the project is a collaboration between The News Minute, an Indian digital news platform, and two LGBTQ+-centred Indian news orgs, Queer Chennai Chronicles and queerbeat. Together, they will create guides, glossaries, workshops and fellowships for Indian journalists to support responsible coverage of LGBTQ+ communities, with an emphasis on accurate terminology and sensitivity training. Media guides will be available in six languages: English, Tamil, Malayalam, Kannada, Hindi and Marathi.
"We need to acknowledge the fact that vocabulary plays an important role," Mumbai-based journalist Heena Khandelwal told the Los Angeles Blade. "The initiative takes a step in ensuring that we use the terms/words/language that does not offend the community as well as empowers the vernacular of reporters by looking for their alternatives in regional languages."
4. Twitter is cashing in on hate speech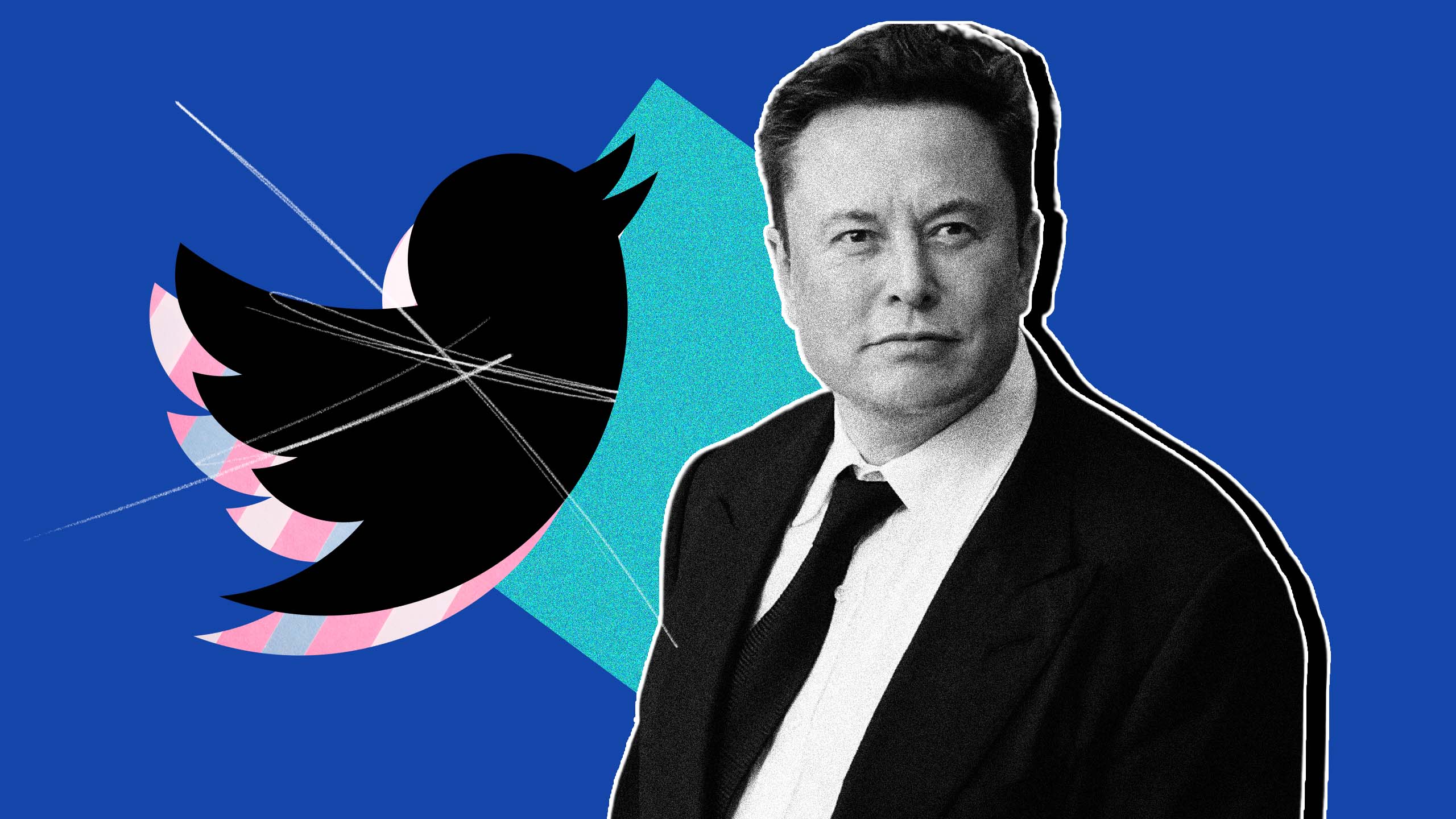 Twitter is, yet again, getting worse for queer people—colour us not surprised. A new report shows anti-LGBTQ2S+ "grooming" narratives on Twitter have substantially escalated since Elon Musk took over, and the company is making millions of dollars off of them.
This latest analysis was done by the Center for Countering Digital Hate (CCDH), an organization that studies the architecture of online hate and misinformation. In the report they released yesterday, the CCDH found that hateful "grooming" rhetoric jumped by a whopping 119 percent since Musk bought Twitter. CCDH also estimates that just five of the many accounts driving this narrative generate up to USD 6.4 million dollars in ad revenue for the social media company.
"These estimates shed fresh light on the extent to which Twitter is benefiting financially from not only hosting but also actively monetizing toxic accounts that spread harmful tropes demonizing the LGBTQ+ community," says the report. #brutal.
5. Selena Gomez's Wizards of Waverly Place character was bisexual
It may be highly retroactive at this point, but we love to get confirmation that our queer suspicions had a basis in reality (not that we don't appreciate the completely fictional ones, too—fantasy is important). This week, Peter Murrieta, former showrunner and writer for the teen sitcom Wizards of Waverly Place, confirmed long-held theories about the main character's sexuality on an episode of the podcast Wizards of Waverly Pod.
Apparently, it was "quite obvious" to a lot of people working on the show that Alex Russo, played by Selena Gomez, was bisexual. On the podcast, Murrieta was asked about a storyline he wanted to explore on the show, but wasn't able to. He responded that he would have liked to see a romantic plot line between Alex and Stevie, another edgy teen wizard played by queer singer Hayley Kiyoko. "It was pretty clear to all of us what that relationship was," Murrieta said. Um, yeah, same! LGBTQ2S+ fanfic writers, we're counting on you to flesh this out.