Happy fri-gay, readers! The unseasonably warm weather may well be false-summer, but listen—enjoy it while you can. But before you skip off to your patios and local parks, we've got a roundup of five queer and trans stories that you won't want to enter the weekend without.
1. Billy Porter will grace our screens as James Baldwin
2. Civil rights groups in Florida warn travellers about visiting the Sunshine State
3. Big week for book bans
4. Missouri passes a far-reaching ban on gender-affirming care for adults
5. TIME's 100 list is filled with notable queers
1. Billy Porter will grace our screens as James Baldwin
Yesterday, the veil was lifted on casting for the upcoming James Baldwin biopic. The prolific queer writer and activist—known for works like If Beale Street Could Talk and The Fire Next Time—will be played by the truly fabulous, and also queer, Billy Porter. Porter, who's also co-writing the film, is an icon in his own right. Known for taking on LGBTQ2S+ roles both stage and screen, he led the cast of Kinky Boots on Broadway and starred in Pose, the Ryan Murphy-led TV show about New York ballroom culture. With this new film, he could be eying up EGOT status—all he needs is that pesky Oscar.
Porter also has a long-standing relationship with Baldwin's work, and quoted him in his 2019 Emmy acceptance speech. "As a Black queer man on this planet with relative consciousness, I find myself, like James Baldwin said, 'in a rage all the time,'" said Porter in a statement from around that time. "I am because James was. I stand on James Baldwin's shoulders, and I intend to expand his legacy for generations to come." A true man of his word.
2. Civil rights groups in Florida warn travellers about visiting the Sunshine State
Florida, Florida, Florida. One day we'd love to have you here for some good news—but today is not that day. After the passage of some of the most stringent and far-reaching anti-LGBTQ2S+ laws in the country, two of the state's largest human rights groups are taking extreme measures. On Wednesday, Equality Florida and the Florida Immigrant Coalition issued a travel advisory due to "risks posed to the health, safety and freedom of those considering short- or long-term travel, or relocation to the state."
In addition to citing anti-LGBTQ2S+ laws, the organizations call out restrictions to reproductive healthcare, the repeal of gun safety laws, the fomenting of racial injustice and book bans for contributing to the unsafe environment in Florida.
"Taken in their totality, Florida's slate of laws and policies targeting basic freedoms and rights pose a serious risk to the health and safety of those travelling to the state," said Equality Florida in a statement. "It is our hope that those Floridians who can will stay and engage more deeply in the fight against the state's all-out assaults on democracy and freedom."
3. Big week for book bans
It's no secret that bans on LGBTQ2S+ books have been on the rise, but this week was especially bleak. In Missouri, in response to a lawsuit filed on behalf of the state's school librarians challenging the removal of "sexually explicit material," House Republicans voted to defund all of the state's public libraries. The motion still needs to pass the senate, but in this GOP-controlled state, the outlook is not good. The Missouri Library Association said this move would devastate libraries in rural areas.
A little farther south, Texas' Llano County is being even more direct. After recently receiving an order from a federal court to return banned books to shelves, which were mostly removed for containing LGBTQ2S+ content or content that deals with race or racism, the county is now considering ceasing library operations completely. It seems the county would rather deprive all its residents of access to resources than return the banned books.
And finally, a school district in Florida pulled a graphic novel adaptation of The Diary of Anne Frank from shelves after parents complained about scenes that suggest attraction to other women. Yikes, guys, just let the kids read!
4. Missouri passes a far-reaching ban on gender-affirming care for adults
Missouri has officially passed first-of-their kind (in a bad way) restrictions on gender-affirming care for adults. With a single executive action passed using emergency rulemaking powers, Andrew Bailey, the state's attorney general, evoked limitations so stringent that they will likely amount to a ban for most trans adults in the state.
The new law implements a requirement of three years of severe, persistent gender dysphoria in order to obtain any care, as well as 18 months of therapy sessions that "explore influences on the patient's gender identity and mental health comorbidities." Patients will also have to resolve any anxiety or depression before accessing care, and their healthcare providers will have to assess them for "social contagion" with respect to their gender identity through at least 15 years of follow-ups.
"He's essentially attacking the entire trans community at this point," Robert Fischer, the spokesperson for Missouri-based LGBTQ2S+ rights group PROMO, told AP News in regard to Bailey. "It's no longer just about children."
5. TIME's 100 list is filled with notable queers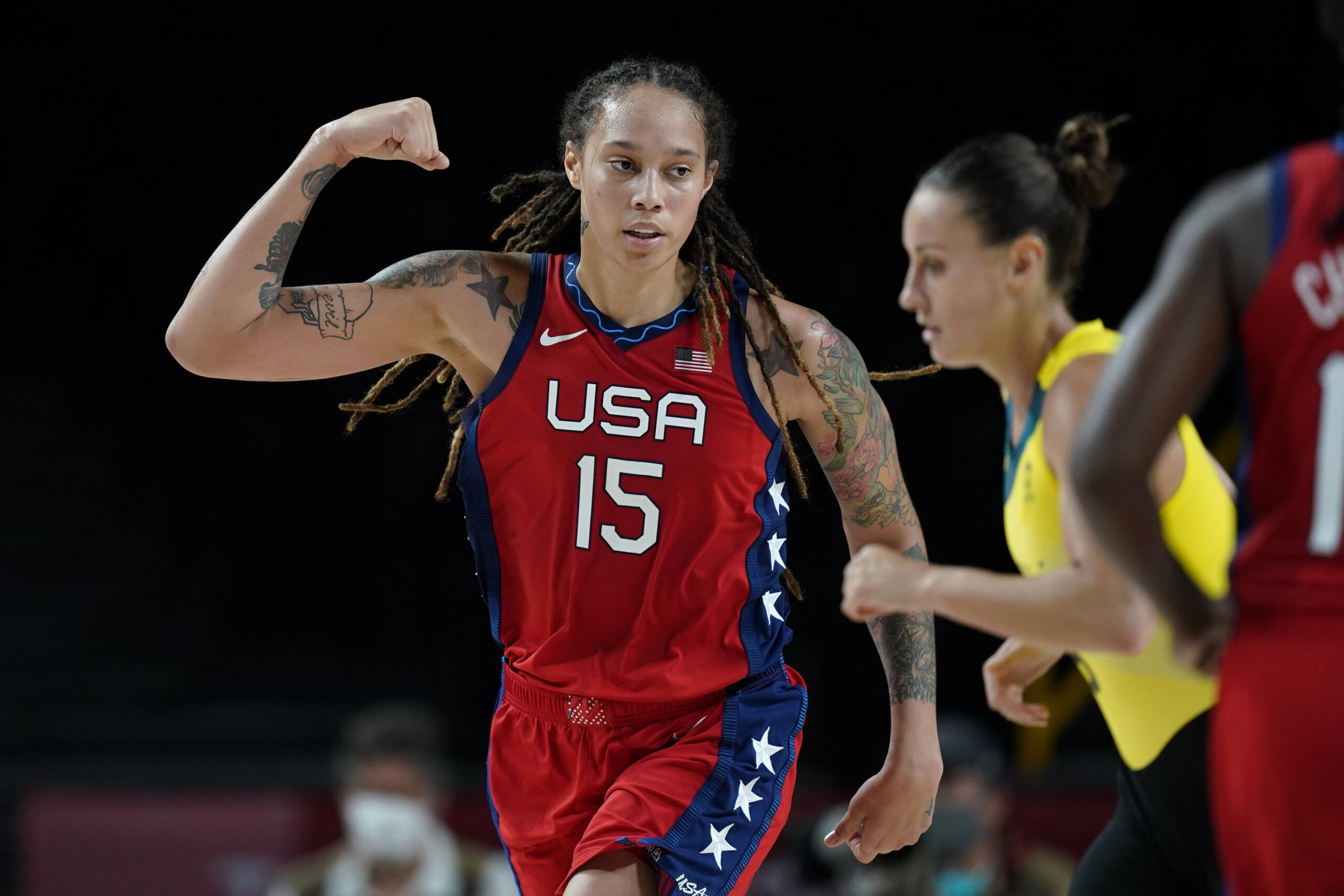 This week, TIME magazine released its yearly list of the 100 most influential people, and it's got some notable queer representation. First up is queer athlete Brittney Griner, who, after spending 10 months wrongfully detained in a Russian prison, has become an advocate for women in sports and others wrongfully detained around the world. As her tribute says, Griner, and the Black and LGBTQ2S+ women who helped bring her home, "get sh-t done."
The list also features Imara Jones, journalist and creator of TransLash Media, in the icons category. Artist and activist Tourmaline writes that Jones "illuminates worlds where it's easy to be free; it's easy to be Black and trans and know your value because you're being reflected back by Imara herself—through exploring important policy and issues, and also through fun and joy."
In the activism world, TIME honours Sarah Kate Ellis, the president and CEO of GLAAD. Actor Patricia Arquette writes that Ellis is "one of the most important voices in modern politics, full stop." Arquette also praises Ellis for her strong commitment to challenging anti-LGBTQ2S+ legislation and educating the public about hateful rhetoric.
And in the artists category, we have bi-con Aubrey Plaza, with a tribute written by former Parks and Recreation alum Amy Poehler. "Aubrey loves an outsider," Poelher writes. "She roots for the underdog. She befriends the misunderstood." Brava all, we love to see our LGBTQ2S+ heroes getting the flowers they deserve!