Greetings, my piccolos and sousaphones, tubas and cornets, and welcome to an edition of Queer Culture Catch-Up firmly situated between "make a joyful noise" and "sound your barbaric yawp over the roofs of the world." Let me give you the heads-up that all the best and cutest writers have been hard at work recently on a spring bonanza of books, so your credit card and/or library card are up for a big workout these next few months—sorry to your TBR pile.
Jazz Moise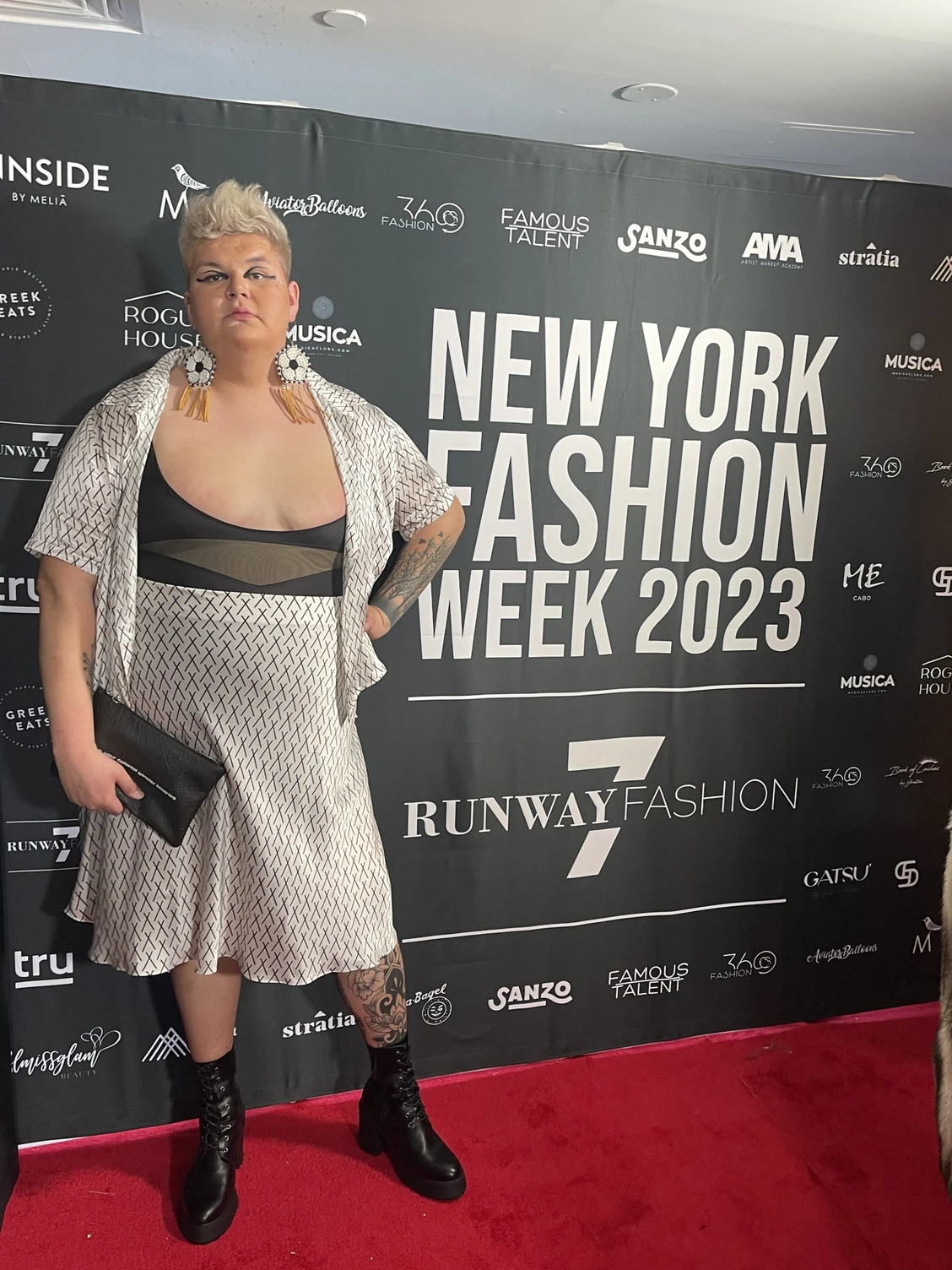 One perk of being a prairie guy, at least for now, has been getting to know and see all the absolute badasses making queer work and trans joy in literal wheatfields and oil fields, the news of whom rarely makes it through the constant rainbow noise of living in Toronto. Last week, I heard about Jazz Moise, a Two-Spirit model, stylist and entertainer from La Loche, Saskatchewan, who recently modelled for Cree designer Scott Wabano at New York Fashion Week. Wabano is known for sleek, draped, gender-neutral looks and classic accessories embossed with messages like "fuck your colonial gender binaries" which I hope to see on the red carpet at an awards show very soon. Moise's vibes—and the obvious joy they bring to their TikTok as a fat, fabulous and extremely fine fashion-forward possibility model—are a brilliant illustration of one way that queerness thrives way (waaaay) outside of the Homosexual Metropolitan Zones, and I, for one, am loving it. 
The Magic Fish, by Trung Lê Nguyễn
To be fair, this is a bit of an older book—it came out just before I began this column and I missed it. This, however, is one of the great values of having a resident young adult—sometimes they recommend things to you. And so it came to pass that I read The Magic Fish by Trung Lê Nguyễn, which honestly stunned me (in a good way). I understand that young people need coming out stories, but so many of them are boring or violent and The Magic Fish is neither. It's a beautiful and fantastical graphic novel about Tiến, a Vietnamese immigrant who is trying to figure out how to talk about his gay feelings with his parents, but he feels uncertain how to express himself in a way they can understand—both in language and emotion.Tiến is acutely aware that his parents fled a refugee camp and came to settle in the United States, that his grandmother is ill and his mother is worried about her, and many other difficult circumstances mean that his parents' young adult experiences are a world away from his. While he doesn't want to worry them or upset them, he longs to remain close with them while also navigating a comparatively safe American childhood—as his mother elides parts of her experiences because she doesn't want to worry or upset Tiến. Nguyễn does a brilliant job of using colour and illustration to move seamlessly between the fairy tales Tiến and his mother use to explore and communicate their feelings and the present day, making this absolutely the kind of book I am glad to have recommended to me by my hyper-local teen reader.
Convergent Divergency at Toronto Dance Theatre and The Hooves Belonged to the Deer, Tarragon Theatre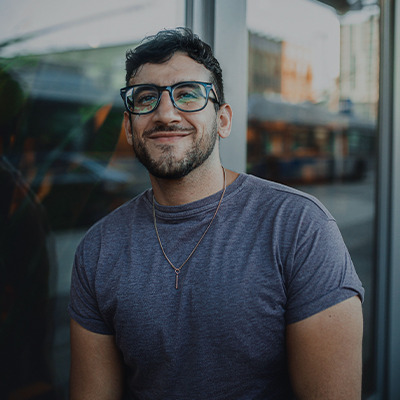 Toronto is getting two exciting queer productions in the next month, both of which are live events with livestream options, literally my favourite thing (please keep this up, everyone! For COVID reasons, but also for disability justice reasons and prairie reasons, I really appreciate this choice). At Toronto Dance Theatre, Convergent Divergency, which you should not try to say five times fast, is a two-part dance performance. It features "Give Me One," a new dance from queer Canadian-Filipin* choreographer and performer Danah Rosales, aka New Legend Mother Maldita Siriano, and as well as both company dancers from TDT and local ballroom legends from Toronto Kiki Ballroom Alliance in choreographic conversation between forms and formalities. Across town at Tarragon, Makram Ayache wrote and stars in The Hooves Belonged to the Deer, a new play about a queer Muslim kid from a small town on the prairies who becomes the conversion project of a local pastor. The play, a co-production with Buddies in Bad Times Theatre, takes off from the oft-repeated homophobic assertion that "It's Adam and Eve, not Adam and Steve!" and builds a world through its protagonist Izzy's eyes where his faith, his sexuality and his sense of wholeness can all be part of the same picture. You can see Convergent Divergency through April 1 at Toronto Dance Theatre with a livestream performance on March 25, at 7:30 EDT. The Hooves Belonged to the Deer plays March 28–April 23 with digital options from April 18 onward. 
All The Things They Said We Couldn't Have: Stories of Trans Joy by T.C. Oakes Monger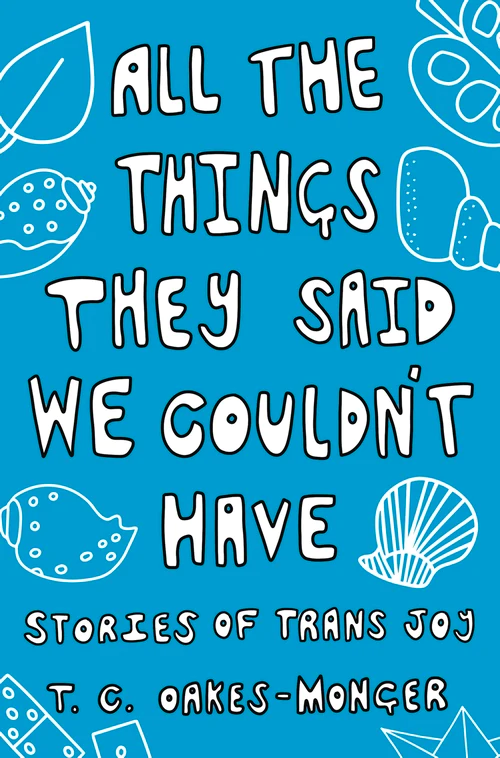 For years I have toyed with making a series of books called things like Who Will Love You Now? and Who Will Hire You Now? that are just little pocket anthologies of LGBTQ2S+ people talking about their happy relationships, good jobs, friendship networks and so on. It would be a way to push back against both the monolithic idea of what queer and trans lives look like in popular media (sadly I, though verifiably gay as a box of birds, am not yet ensconced at a lavish resort in Italy à la White Lotus) and also the fundamentalist right-wing narrative that we lead small and miserable lives. T.C. Oakes-Monger has made a companion idea, All The Things They Said We Couldn't Have: Stories of Trans Joy. It's a little pocket book of their own trans joys and the way they and their friends manifest their trans joy in community and friendship. It's a little like a journal and a little like a road map peppered with essay-ettes and reflections about how they have navigated common trans experiences in a way that points them toward joy, hope and kindness. I can see as I write that it might sound cloying or faux-cheerful, but the specificity of the book—these are T.C.'s experiences, as they lived them, a little breathless and a little familiar—makes it actually quite charming.
The Harlem Renaissance in Black Queer History at the National Museum of African-American History & Culture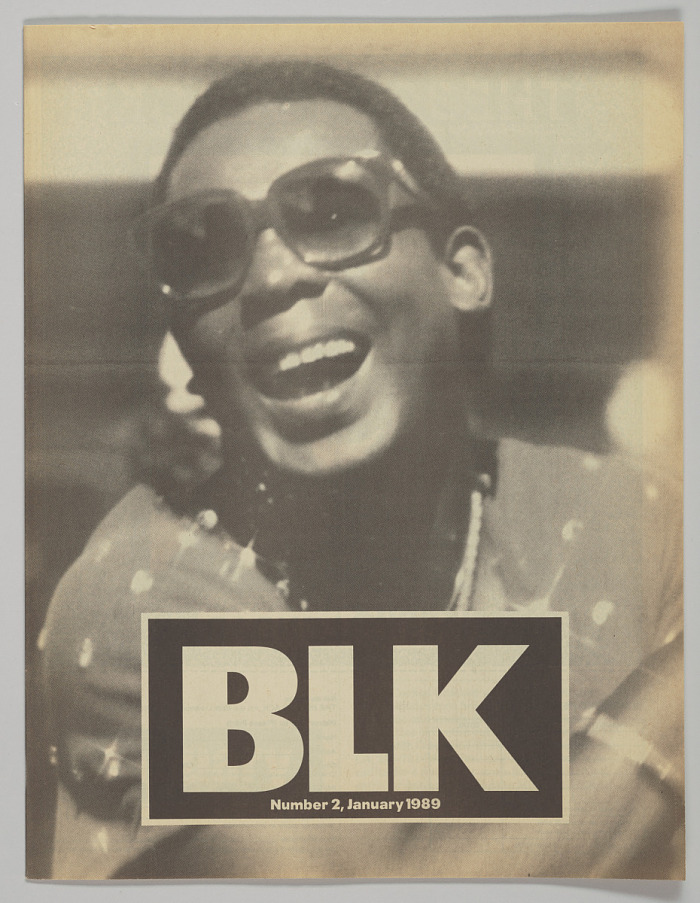 Despite Florida's homophobic and trans-antagonist governor what's-his-name decreeing that queer history isn't a legitimate part of African-American history the National Museum of African American History & Culture at the Smithsonian Institutions in Washington, D.C., would like you to know that he's a fool and it sure as hell is. Their digital exhibition, The Harlem Renaissance in Black Queer History, gives an overview of some Black writers, artists and entertainers whose work is foundational to modern LGBTQ2S+ art. While the digital exhibition doesn't go into great detail about any of the people it mentions, it provides an excellent jumping-off point to dig into Black queer work and the biographies of the artists mentioned, as well as the satisfaction that comes with sometimes just being able to see and know about your forebears. The museum holds a significant LGBTQ+ collection, including a digitized collection of all 41 issues of BLK magazine, designed and published by Alan Bell as "a Black magazine about gay people, not a gay magazine about Black people" an absolute treasure trove that includes everything from tax tips to amazing interviews the likes of James Baldwin and Patti LaBelle.
There we have it, whether or not we want to funk (but we do, right?), with lots to read, watch and listen to in the weeks ahead, and perhaps soon a few bright little pansies popping up to brighten things. I hope you get the funk, the brightness, the discovery, the freshness and the joy of finding exactly what you hoped to. In the meantime, if you're making something new and queer, send me an email or a DM about it. I love to hear your news.