When I look back at 2021, it's hard to ignore the onslaught of violence trans and non-binary communities have experienced. From the passing of at least 13 anti-trans bills in U.S. state legislatures—which mostly target trans youth—to the year going down in history as the deadliest on record for trans and gender nonconforming people, 2021 can take a seat right next to 2020 as experiences we'd all like to forget or redo—or undo altogether!
And yet, this is the very moment when trans and otherwise gender expansive folks are making vital inroads culturally. Without question, we are the most visible we've ever been as a community, from television and film to books, music and activism. Finally, we're at a place where it's not just our aesthetics and creativity that get applauded; our humanity is being affirmed as we become living manifestations of the old rallying cry, "We're here. We're queer. Get used to it."
I'm reminded of a recent interview journalist Tuck Woodstock did on their podcast Gender Reveal with ACLU lawyer Chase Strangio, who's been on the frontlines battling anti-trans legislation this year. In discussing the arguments raised in opposition to trans-affirming care, Strangio noted how the opposition always asserts that trans folks are miserable and unlovable. The visibility of members of our community reflecting the exact opposite in culture, then, necessarily challenges those transphobic misconceptions.
"The more we share and express our joy, that's actually a political counterpoint to what [anti-trans lawmakers are] actually saying," Strangio said. "It's hard to experience joy when they're saying it over and over again, but if people are just living their full lives and sharing themselves, that is the counterpoint to what is happening in all of these contexts, and we just have to keep supporting people's ability to do it, and for all of us to be able to share it."
In an effort to do just that, here are seven moments of trans joy, resilience and brilliance from the last year. And I can't wait for even more trans wondrousness to come in 2022!
Michaela Antonia Jaé (MJ) Rodriguez finally got that Emmy nomination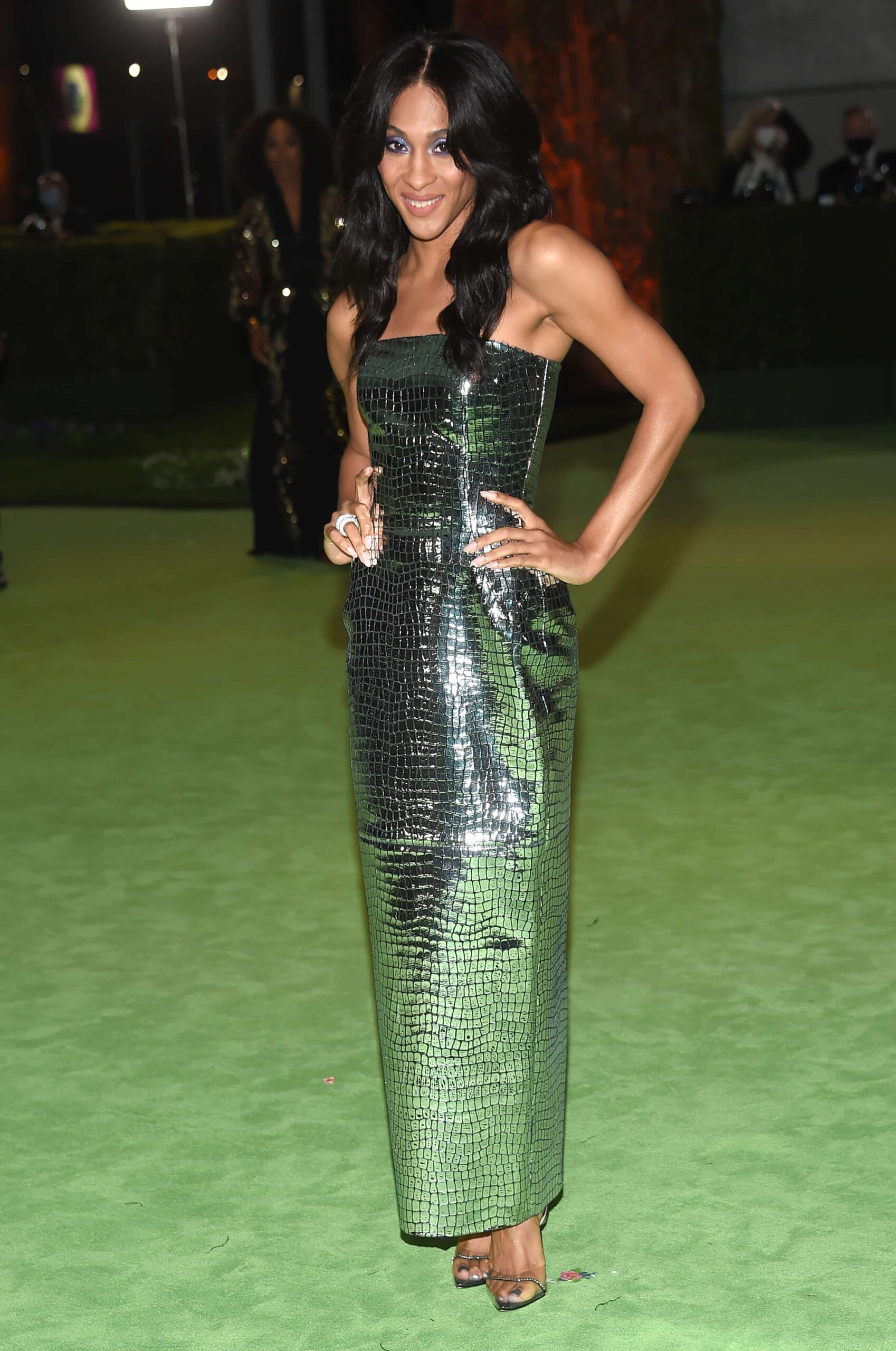 I've been beating the drum, repeatedly, for Michaela Antonia Jaé (MJ) Rodriguez to be recognized for her brilliant rendering of Blanca Evangelista on Pose since the first season of the show. I remember being so moved by her portrayal of an upstart house mother in the '80s ballroom scene drama created by Steven Canals. Earlier this year, following the third and final season of the history-making show, Rodriguez made history of her own when she became the first trans performer to land an Emmy nomination in a leading actor category. While she didn't win the trophy, such deserved recognition going to a trans performer is huge (and, perhaps, a little sliver of proof that Hollywood is changing, albeit entirely too slow).
Patti Harrison: a movie star is born
One of the best films of 2021 is an indie you've probably never heard of, Together Together. About a middle-aged gay man (wonderfully portrayed by Ed Helms) and the much younger woman who is the surrogate mother to his baby, the Nikole Beckwith written and directed comedy is a breath of fresh air in queer storytelling. I particularly want to highlight the performance of Patti Harrison, who plays the surrogate. Many of us are familiar with the comedian from her appearances on The Tonight Show Starring Jimmy Fallon and High Maintenance. My personal favourite is her role on Hulu's Shrill. But Harrison's performance in this film is a star-making turn: her comedic timing and delivery, paired with an emotional depth I hadn't yet witnessed onscreen, floored me. Last week, she, quite deservedly, was nominated for an Indie Spirit Award for the role. I can't wait to see her take over Hollywood!
Black trans musicians in the spotlight
I get goosebumps every time I hear Shea Diamond's searing vocals over the credits of HBO Max's We're Here (Diamond's "I Am America" is the theme song). To me, it's just one example of the ways trans brilliance shows up in the world, even though we continue to bear the brunt of this world's foolishness. In 2021, Black trans musicians continued carving out melodic space for us. With Diamond's single "Smile," MJ Rodriguez's post-Pose track "Something To Say" and the collab between Ultra Naté, Mila Jam and former Pose castmate Angelica Ross, "Fierce," we got new dance and feel-good anthems. Rapper Miss Mojo blended experimental house, hip-hop and bounce for her Juicy EP (the single "4 the Fem Queens" gets me up!). Singer Neverending Nina, with her unique sound, also released her Present EP this year featuring the bluesy "Shake It" and the rousing manifesto "Stop Killing Us," about the epidemic of violence against Black trans women and femmes.
The rise of trans thirst traps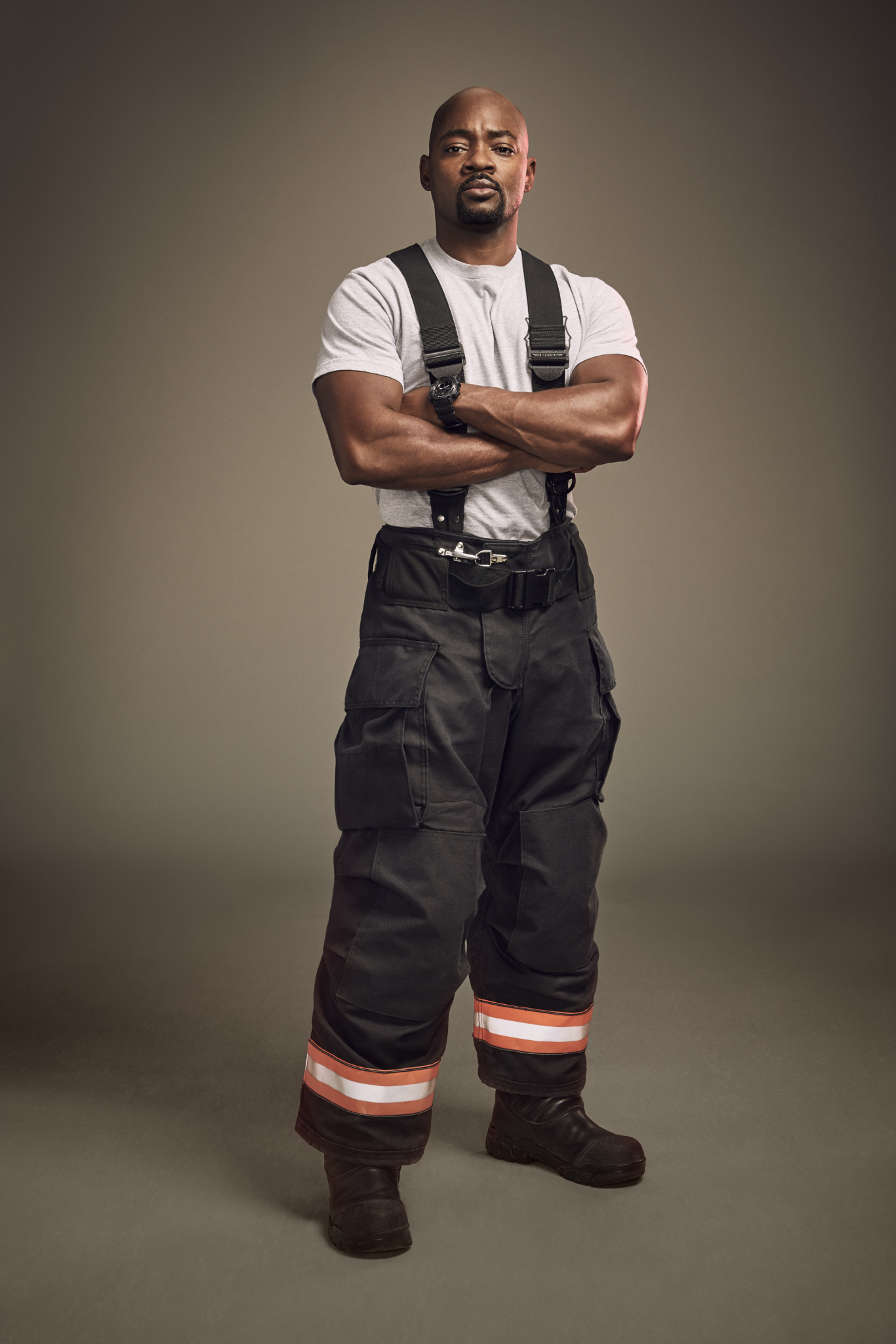 Here's the thing: thirsting after trans people can easily veer into fetishization, especially when things like politics of desirability, homo/transphobia and gender essentialism intersect. All of that notwithstanding, it's been wonderful to see the ways trans folks, especially trans masculine people, have come to be objects of thirst in pop culture. Take, for example, Elliot Page's shirtless social media posts, which show off his top surgery scars and have been covered by the likes of USA Today and Men's Health. As writer Samantha Riedel noted, "The reaction they've received in the mainstream media is proof that people are starting to embrace transness as being beautiful in and of itself." 
Months later, actor Brian Michael Smith was included as part of People Magazine's "Sexiest Man Alive" coverage, dubbing the 9-1-1: Lone Star star one of the sexiest men on television. It's the first time in history a trans man has been included on the list.
Alok Vaid-Menon's late night debut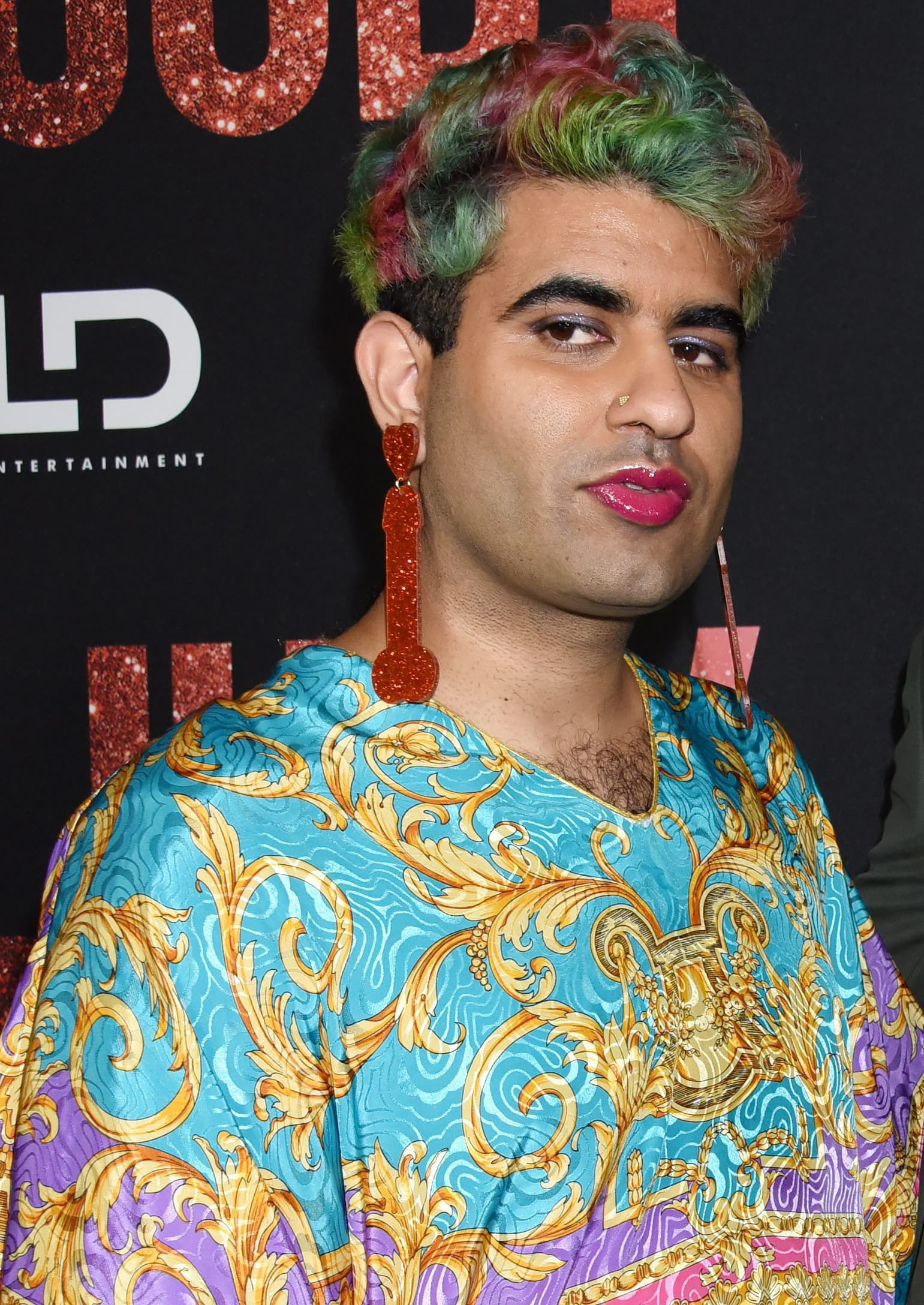 Folks like writer, speaker and artist Alok Vaid-Menon don't end up on TV often—especially not as guests on the rarified airwaves of late night television. That's what made their interview on the second season of A Little Late with Lilly Singh so important. Dubbed "the best thing on late night" by Vulture the week it premiered, the interview, in which Vaid-Menon and Singh discuss queerness and the history of gender, broadcast Vaid-Menon's gender transgressive brilliance to the masses. I can only imagine the seeds their appearance on the show planted in the hearts and minds of those watching.
Ts Madison takes Hollywood by storm
If you haven't yet watched The Ts Madison Experience (on WeTV), you're doing yourself a disservice. A reality show following former adult film star turned social media personality and entrepreneur Ts Madison's journey to become the first Black trans talk show host, the series is an unvarnished look at the life of someone destined for greatness. And with Maddie's unique brand of commentary and comedy, she challenges the largely respectable visibility trans people have experienced in the last few years, offering up a different type of trans celebrity that is just as important and impactful as those who've come before her. Ts Madison also had a small but memorable role in Janicza Bravo's film Zola. I can't wait to see what else she does—she's already been cast in Billy Eichner's forthcoming feature Bros.
Trans workers fight back
Though it pains me to say it, one of the biggest trans stories of 2021 was the foolishness around Dave Chappelle's "comedy" special, The Closer. (Read this if you need a reminder.) What I'd like to focus on, though, is the response of Netflix's trans employees, led at the time by program manager B. Pagels-Minor and senior software engineer Terra Field. With an assist by activist and writer Ashlee Marie Preston, Netflix's trans employee resource group staged a demonstration that received mainstream news attention as they made "firm asks" of the company to better support trans employees and storytelling. This effort also garnered vocal solidarity from trans and queer employees at other tech and media companies, including Google and Hearst.
Both Pagels-Minor and Field filed a complaint with the National Labor Relations Board alleging the company tried to stop them from speaking up about working conditions. Though it's been withdrawn now (which is hopefully a sign that the two former employees feel the situation has been resolved to their satisfaction), I feel like this entire ordeal is proof of what we can do as a community when we come together. While many may still not understand the violence of parts of Chappelle's "comedy," countless people now do. And I'm crossing my fingers that we won't have to keep having similar conversations too much longer.