This is the first in a series of travel and culture stories spotlighting London, U.K. this summer.
My pre-COVID-19 social life revolved around the hilarious, chaotic and often inebriated queer performance scene in London, England. After spending the last couple of years in lockdowns in Toronto, I was drained by Netflix, Crave and Amazon Prime. I longed for the shared excitement of a live performance. I missed cabaret, alternative drag, burlesque. I missed the seedy pubs with tiny stages. I wanted that sense of apprehension you get when a performer walks on stage and you have no idea if they'll recite a poem, swallow a sword or strip to their underwear before igniting it into huge flames with a lit cigarette.
When the opportunity to head back to the U.K. for six weeks came this spring, my husband and I ignored warnings of rising COVID-19 infections and jumped on a plane, ready to rekindle a passion for my hometown with its vibrant queer performance scene.
We raced around the city seeing whatever we could get tickets for, the high-brow, the low-brow, the no-brow. We saw it all and loved a lot of it. The city really comes alive during the summer months and so here are my commendations for must-see queer performances and must-visit venues for locals and tourists alike.
Wilton's Music Hall
1 Graces Alley, London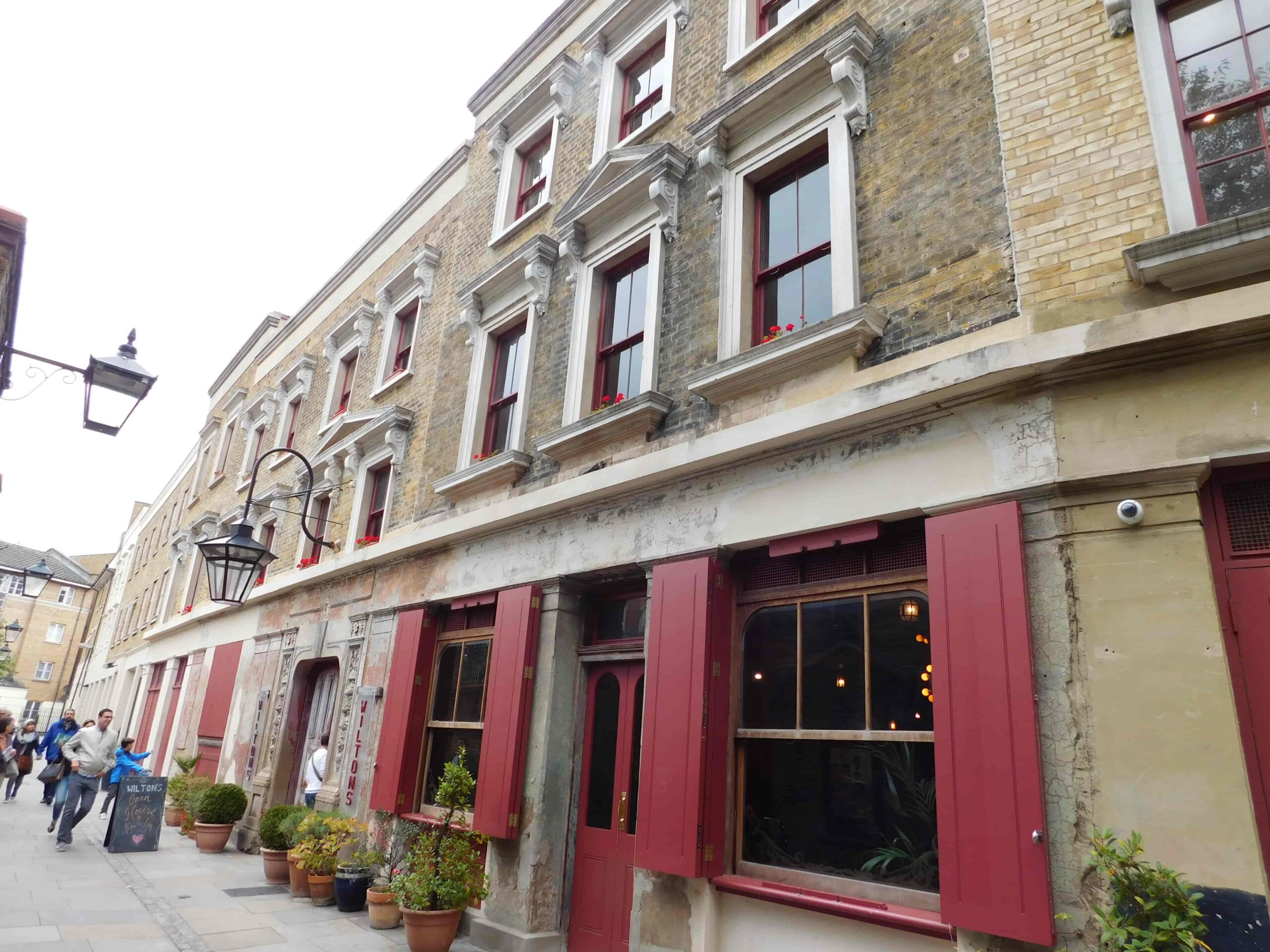 This historic venue is found down a tiny back alley between Wapping and Whitechapel in the East End. Wilton's is London's (and possibly the world's) oldest surviving music hall. First opened as a pub in 1743, an adjoining grand musical hall was added in 1859. This lavishly decorated hall served to entertain the working classes with a bawdy mix of singing, dancing, comedy, circus and novelty acts. However, as the popularity of music halls died, the building fell into disrepair and eventually became a warehouse. It wasn't until 2015 that the "conservative repairs" were complete. With an emphasis on retaining the genuine historic fabric of the building, rather than refurbishing it like new, this magical venue boasts beautiful, crumbling plaster, peeling paint and creaking floorboards. Whether you're popping in for a drink in one of the two bars, or seeing a show, everyone will fall in love with Wilton's charming faded glory.
Ashes to Ashes
July 13 & 14.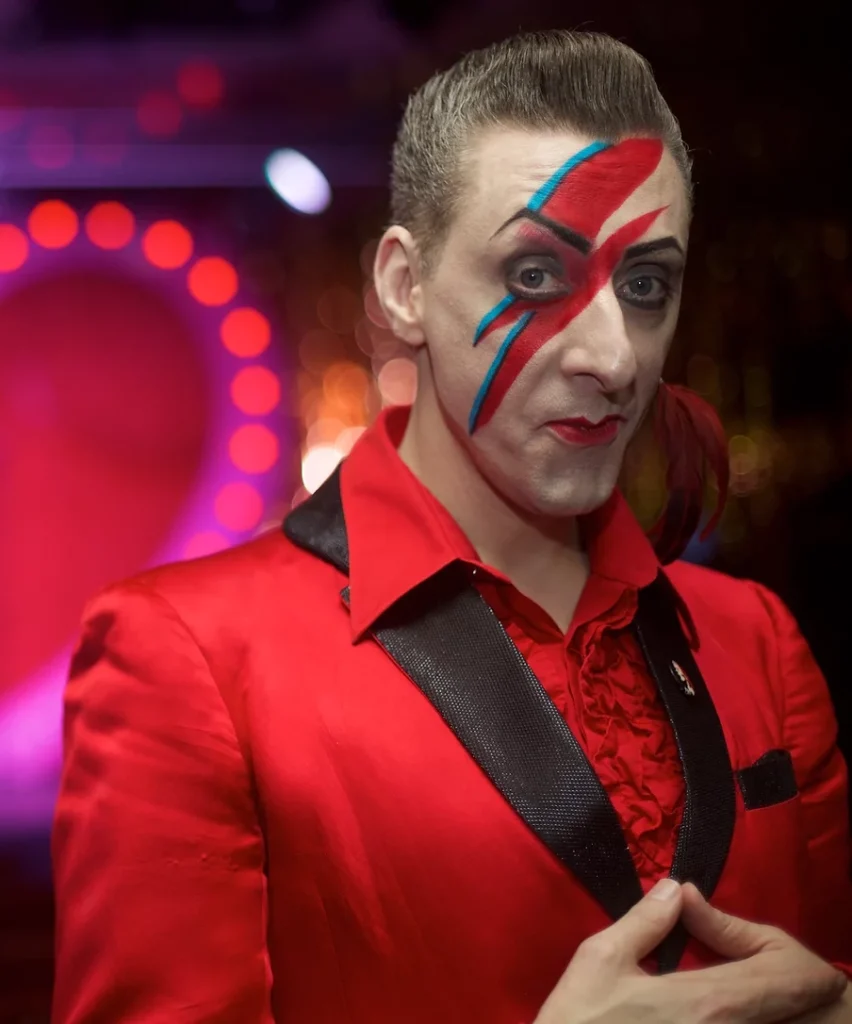 Join a host of cabaret stars as they pay homage to the late, great David Bowie through song, dance, comedy, burlesque and performance art. In Ashes to Ashes, the glittery chanteurs Dusty Limits and Benjamin Louche provide song, satirical wit and more eyeliner than can be good for them. The evening will raise funds for the charity Cabaret vs Cancer.
Ida Barr in Not Dead
July 26.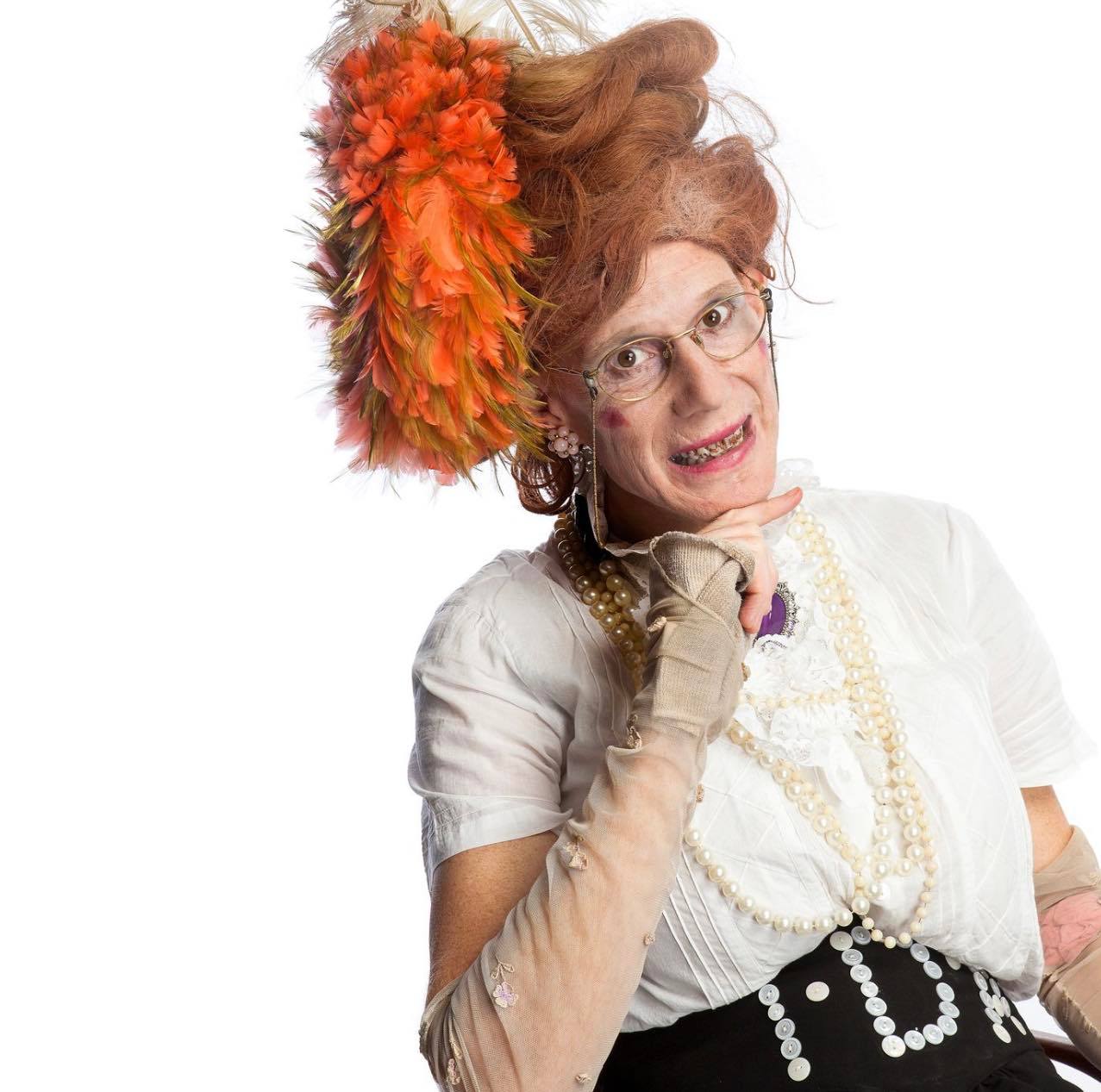 The only performer to match Wilton's former glamour is Ida Barr, "the people's pensioner." Ida is the comic creation of the multitalented performer Christopher Green. A former Victorian music hall singer, dressed head to toe in feathers, lace, pearls and surgical stockings, Ida returns to the stage in Not Dead, a fusion of traditional music hall songs with urban R&B, a musical genre she lovingly describes as "artificial hip hop." Expect an evening of gorgeously crude, clever and heartwarming stories and songs.
Royal Vauxhall Tavern
372 Kennington Lane, London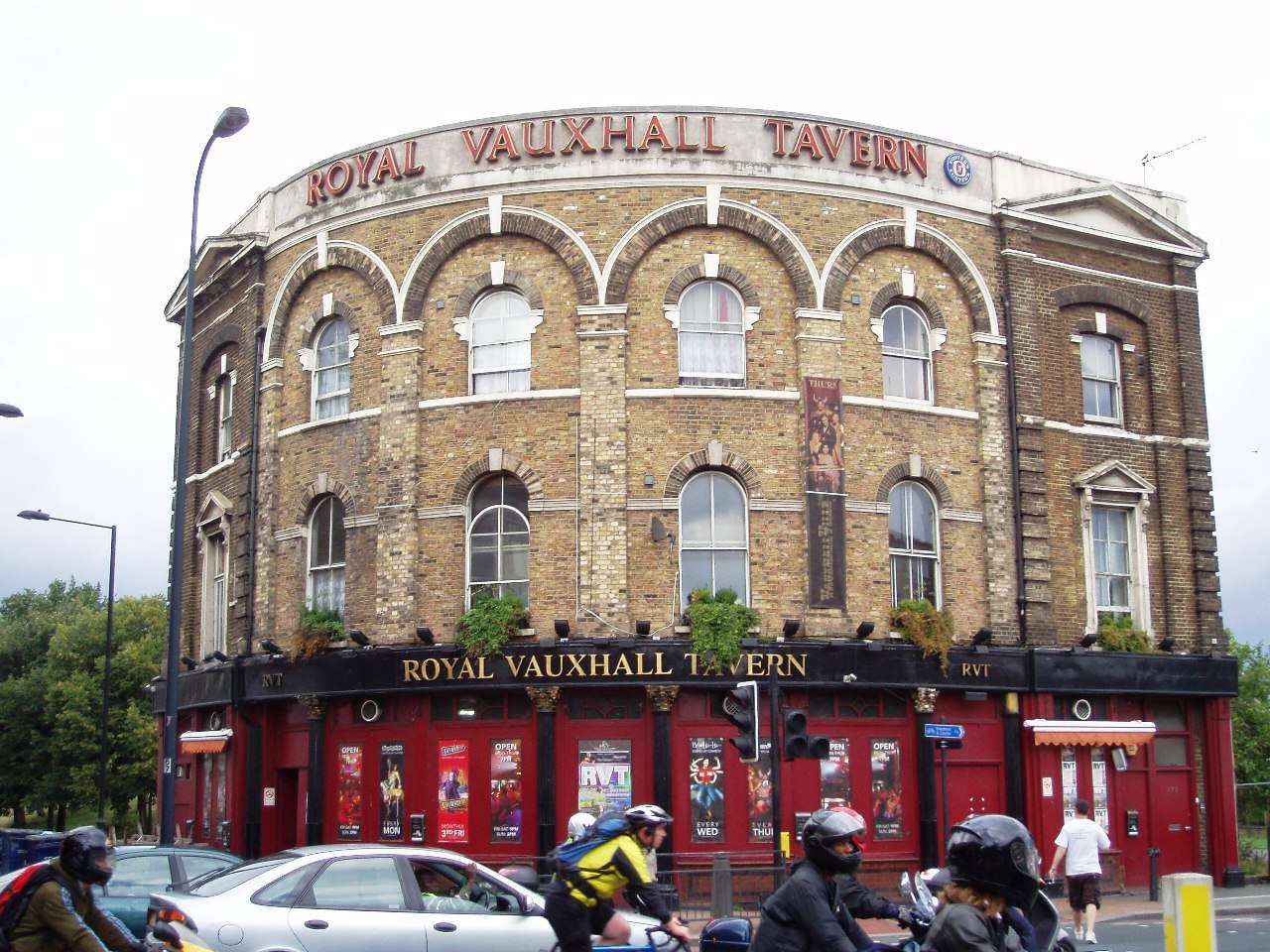 Built in the 1860s, this large pub is the oldest-surviving LGBTQ+ venue in London. It has a history of hosting cabaret and drag acts dating back to the 1950s, and it was the first building in the U.K. to gain Grade II-listed status on the basis of its importance to the LGBTQ+ community. Everyone should be taken to the Royal Vauxhall Tavern at least once in their life: Freddie Mercury secretly took Princess Diana there (disguised as a boy), and Dame Helen Mirren brought her teenage stepsons for a family night out. So, if it's good enough for them …
David Hoyle in Tiara!
June 2.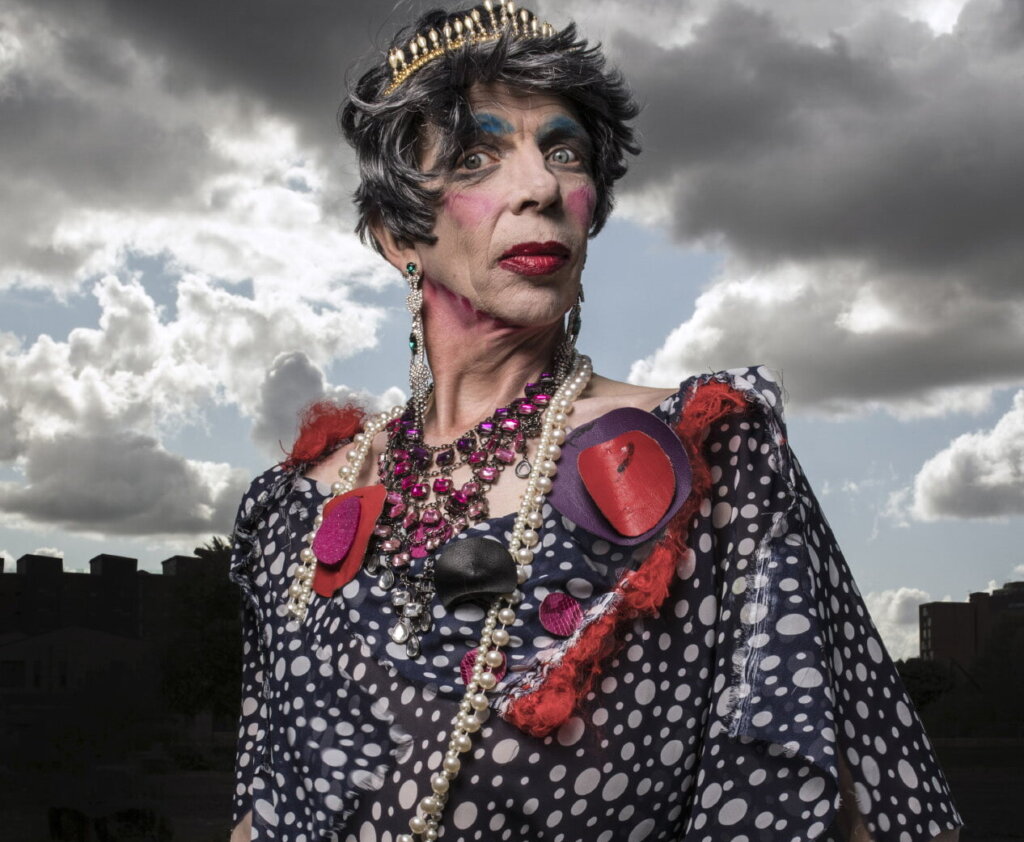 The subversive performance artist David Hoyle will bring his raw and thrilling talents on the eve of the Jubilee weekend celebrations. In Tiara! expect a steady stream of acerbic social commentary that dissects and examines bourgeois Britain and the materialistic-hedonistic gay scene. Word of warning—shut the fuck up whilst David is speaking.
Myra DuBois in A Problem Shared
June 9.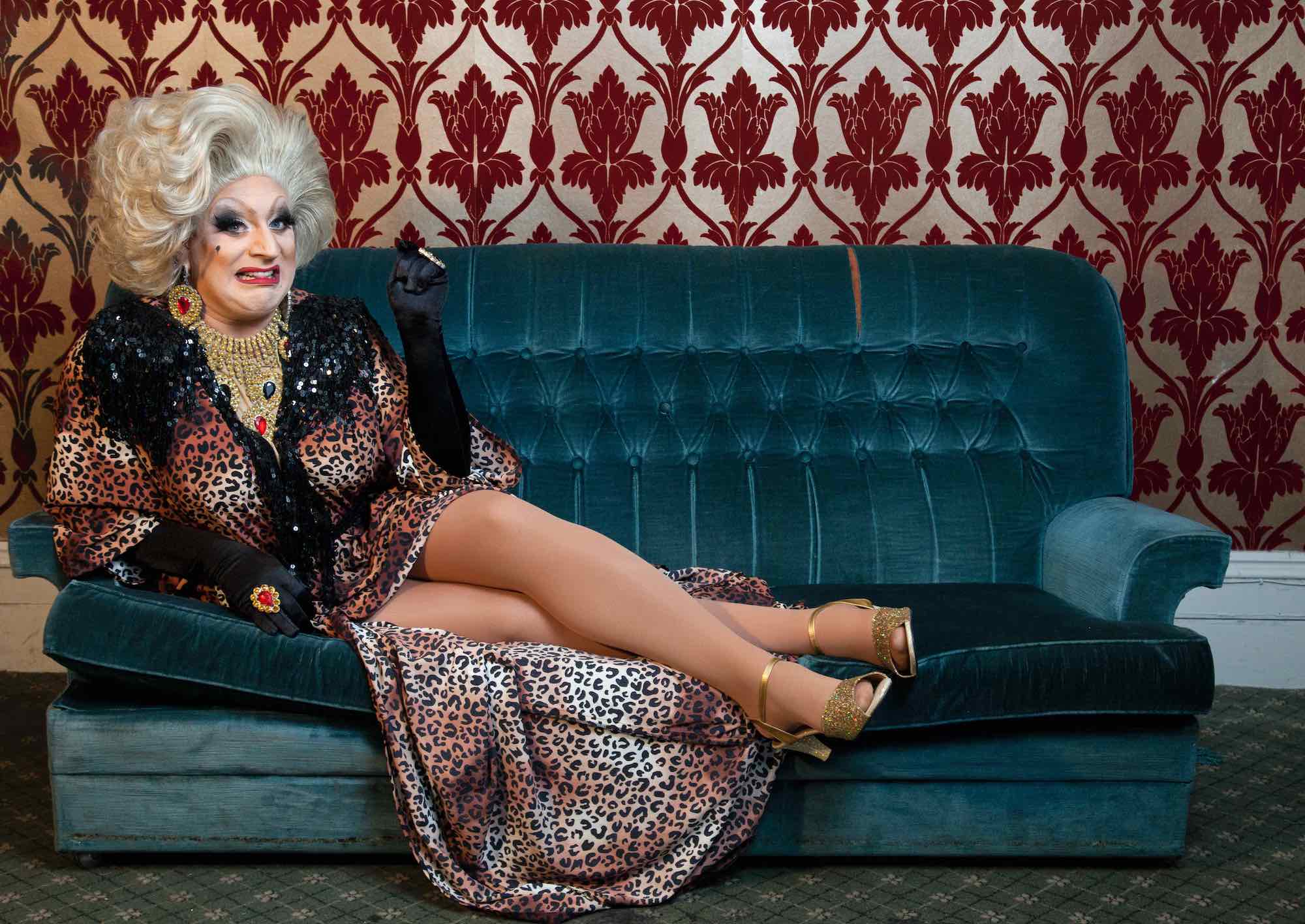 Myra describes herself as a drag quadruple threat—she acts, sings, dances and can pour a decent pint. Known for her old-school charm and her "unique" vocal range, Myra takes on the role of agony aunt to solve your problem in A Problem Solved. Expect hilarious audience participation and questionable advice.
Duckie
June 4, 11, 16 & 25.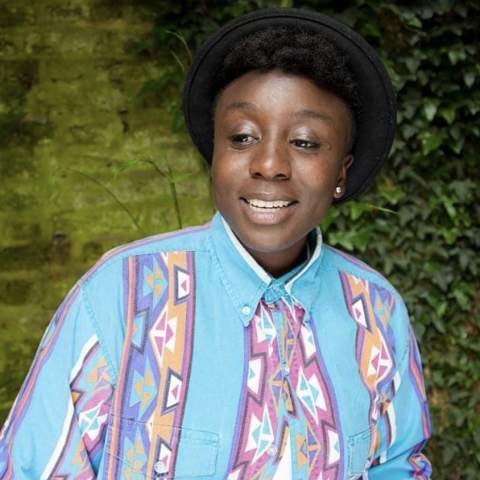 This legendary club night describes itself as an "authentic London honky-tonk and purveyor of progressive working-class entertainment." It's the one place in the London scene that truly feels like home to me. The beer-fuelled dancing stops only when the acts enter the stage. Anything can and does happen on stage at Duckie—drag, contemporary dance, striptease, comedy, spoken word, live music, lots of nudity. My husband once drunkenly declared, "I've seen more vaginas at Duckie than anywhere else in my life!" The eclectic music includes classic electro, glam, punk, ska, Motown and Kate Bush tunes. Duckie shocked the queer scene last month by announcing they are ending their 27-year-long run of Saturday night clubs at the RVT. They are yet to announce a new venue, so get there in June if possible. Arrive before 10:30 p.m., or endure a long queue halfway up Kennington Lane.
Duckie presents Straight Pride
July 2.
On the night of London Pride, Duckie will present its 26th celebration of Gay Shame. The ironically named Straight Pride is billed "for rich people, vintage housewives, real daddies, brocialists, toxic toolz, DILFS, MILFS, centrist dads, gender fundamentalists, normal people, formal people … and their friends and fans." Duckie will take over the railway arch next to the RVT with an extra stage and bar. Acts include Thick and Tight, a dance company that combines dance, mime, theatre and drag, Bourgeois & Maurice, the surreal, sequin-clad musical cabaret duo who sing about climate change, chemsex parties and banning babies, plus a very special guest all the way from America.
The Glory
281 Kingsland Road, London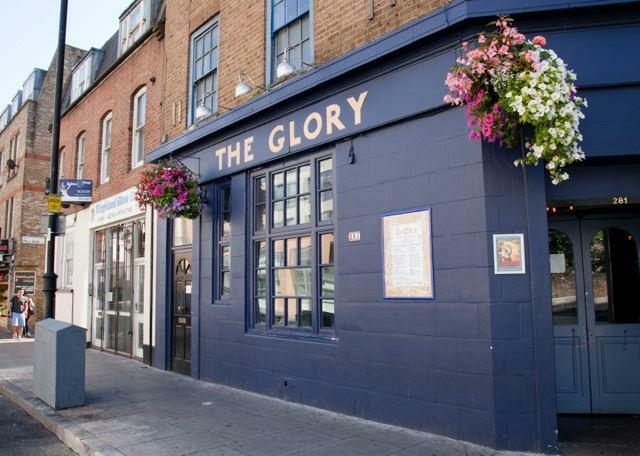 This alternative pub, nightlife spot and performance venue, located on the Kingsland Road between Shoreditch and Dalston, has been run by iconic nu-drag queens Jonny Woo and John Sizzle for the last eight years. At The Glory, enjoy a quiet pint in the early evening, a twisted drag show later on, and finish your night out with a dance party in the basement. This East End queer boozer has a young, loyal and fun-loving crowd and a mixed program of comedy and drag.
LipSync1000
June 1, 8, 15, 22 & 29.
Check out Wednesday evenings during June for LipSync1000, the fiercest, funniest drag battle in the Western world. Former finalists include Drag Race favourite Bimini. Hosted by Rhys's Pieces and Sue Gives A Fuck.
Bethnal Green Working Men's Club
42-44 Pollard Row, London
On paper, Bethnal Green Working Men's Club is nothing to get excited about. It has been a workingmen's club since the early 1950s, and it has seen very few renovations over the decades. The space has a feel of a 1960s school hall, but with sticky, beer-stained carpets and broken lampshades. But magic happens here thanks to an ingenious program of queer club nights, gigs, drag, burlesque and cabaret. It's also maybe one of the last places you can buy a pint for less than a fiver.
The LipSinkers
June 1 & July 8.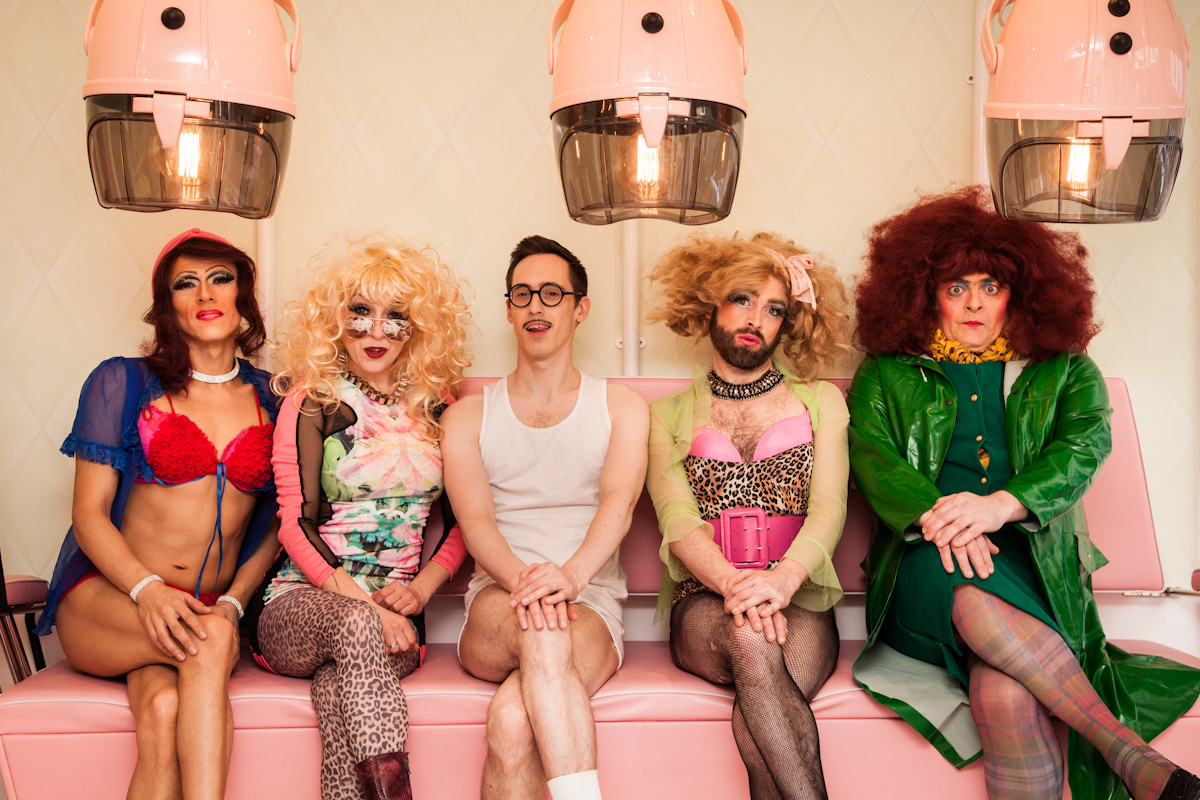 Highly, highly recommended are the LipSinkers shows at BGWMC. This camp troupe of raggedy drag performers put on anarchic hour-long jukebox shows. The aesthetic can only be described as trashy DIY, with cardboard and pound-store props, charity shop costumes and some of the thirstiest wigs you'll ever see. The choreography is tight, but messy. They race at breakneck speed from pop track, to comedy spoken word, to twisted musical numbers and back to classic '90s Britpop. The soundtracks are inspired: during April's show we were treated to Plastic Bertrand "Ça plane pour moi" and Elton Motello's "Jet Boy, Jet Girl." When the LipSinkers show ends, the tables and chairs are cleared away and a hilarious dance party ensues, with the performers popping in every now and again to wow us with their moves.
The Roundhouse
Chalk Farm Road, London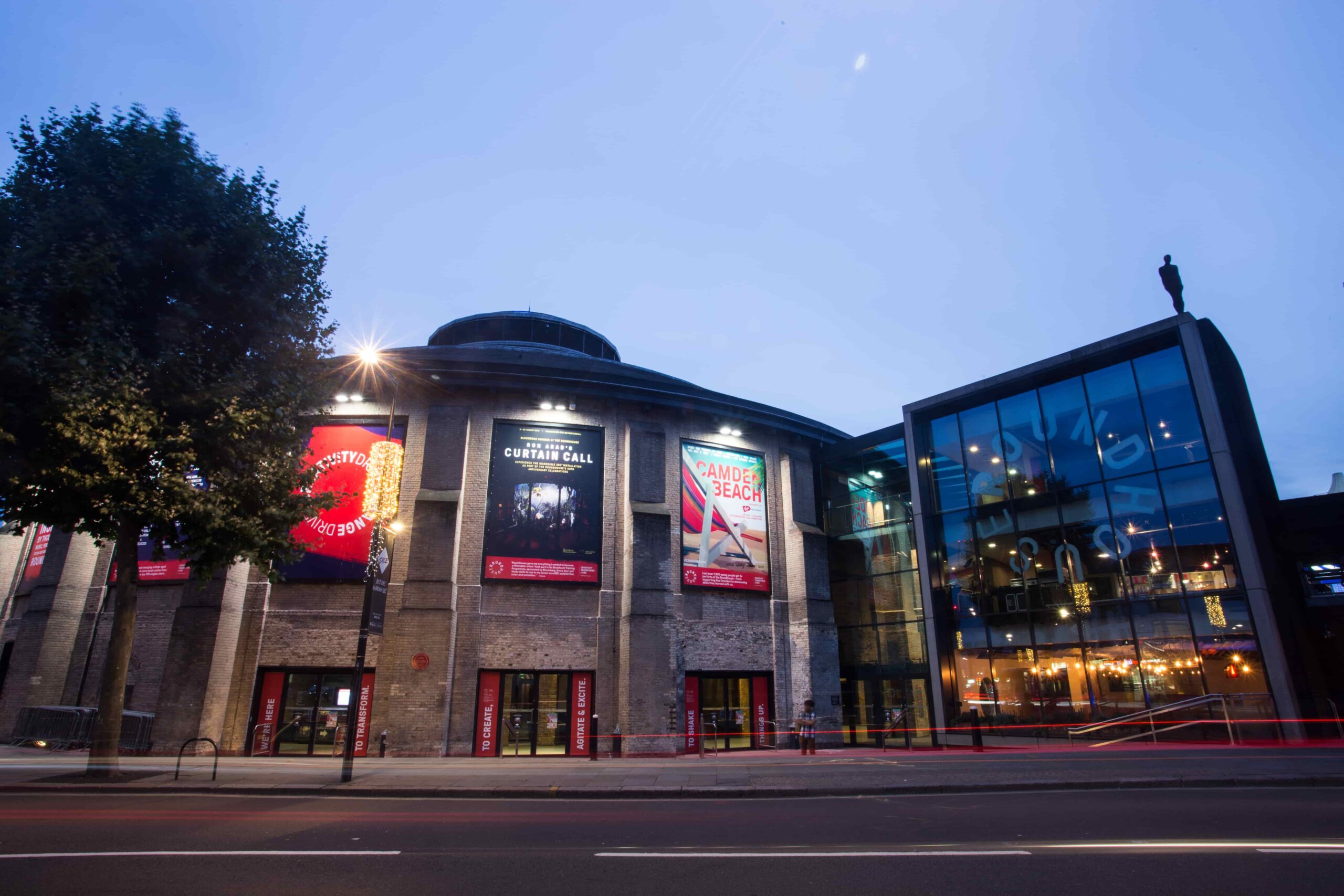 Although not a strictly a queer venue, the Roundhouse hosts a number of queer-led events throughout the year. This cavernous venue in Camden is housed in a circular building originally built for servicing and storing steam trains.
Horse Meat Disco
July 2.
To celebrate London Pride, the Roundhouse has invited legendary DJ collective Horse Meat Disco to take over the space for a celebration of love, music and dance. For nearly 20 years, these party pioneers have been creating inclusive, dynamic events all over the globe (including Toronto). This queer party will fill the Roundhouse with positive disco vibes and a whirlwind of dancing, glittery punters.
Fashion Freak Show
July 15 to August 28.
After sellout runs in Paris at Folies Bergère and a limited run in London's Royal Festival Hall, Jean Paul Gaultier brings his all-singing, all-dancing, fashion-filled spectacle, Fashion Freak Show, to the Roundhouse. The show explores Gaultier's life and career through a multimedia extravaganza of catwalk, cabaret, pop music and film. Expect showgirls, vogue balls, punk bondage, vintage movie stars, leather tutus and a whole lot of exposed flesh.