Whether you were able to catch Glass Onion, director Rian Johnson's follow-up to his acclaimed 2019 film Knives Out, in theatres this week during its limited run, or you're waiting to eagerly devour it on the couch with family over the upcoming holidays when it drops on Netflix Dec. 23, the hype is real.
Starring Daniel Craig in a returning role as the detective Benoit Blanc, Glass Onion: A Knives Out Mystery is a modern whodunnit in the style of Agatha Christie, with the contemporary references of internet culture, celebrity, capitalism and class. The Knives Out sequel sees Blanc join a varied group of powerful figures, played by the likes of Janelle Monáe, Kate Hudson, Kathryn Hahn, Leslie Odom Jr. and Dave Bautista, on a Greek island for a murder mystery that turns awry.
There's plenty to love and critics and audiences alike have been showering it with praise as it crushed the American Thanksgiving weekend box office. But, as with its predecessor, the costuming is truly a standout among standout features. Costume designer Jenny Eagan, who absolutely ate on the original Knives Out (Chris Evans's cable-knit sweater!!!) is back again and better than ever, with a series of rich-person Mediterranean-vacation looks that are deserving of all of the accolades.
From Kate Hudson's shimmering rainbow gown to Daniel Craig's definitive little striped swimming costume, they look are also pretty goshdarn queer (as I argued in my TIFF review). But now that the broader world is getting to experience Glass Onion, it's time to decide: which is the queerest? And which will inform your coolest gay friends' Halloween costumes in 2023?
Here's a spoiler-free ranking of Glass Onion's five queerest outfits, ranked by their potential as defining queer fashion moments.
5. Jessica Henwick as Peg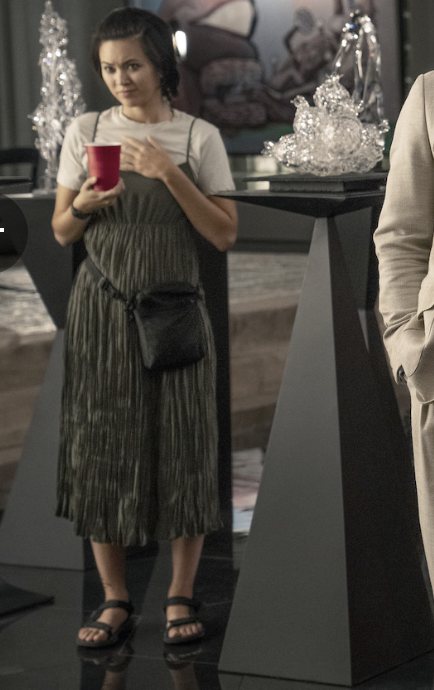 Most of the entries on this list are aspirational for us everyday gays. Like, I'd love to look like Daniel Craig in this movie, but I know that more realistically I'm a Peg, the personal assistant to Kate Hudson's washed-up model Birdie Jay. Off-kilter shoulder bag? The bucket hat and vape pen? Those Tevas indoors? That's some lesbian shit. Peg is the character of the people, the gays and theys we actually know, and her looks reflect that.
4. Daniel Craig as Benoit Blanc in a summer yacht-sailing suit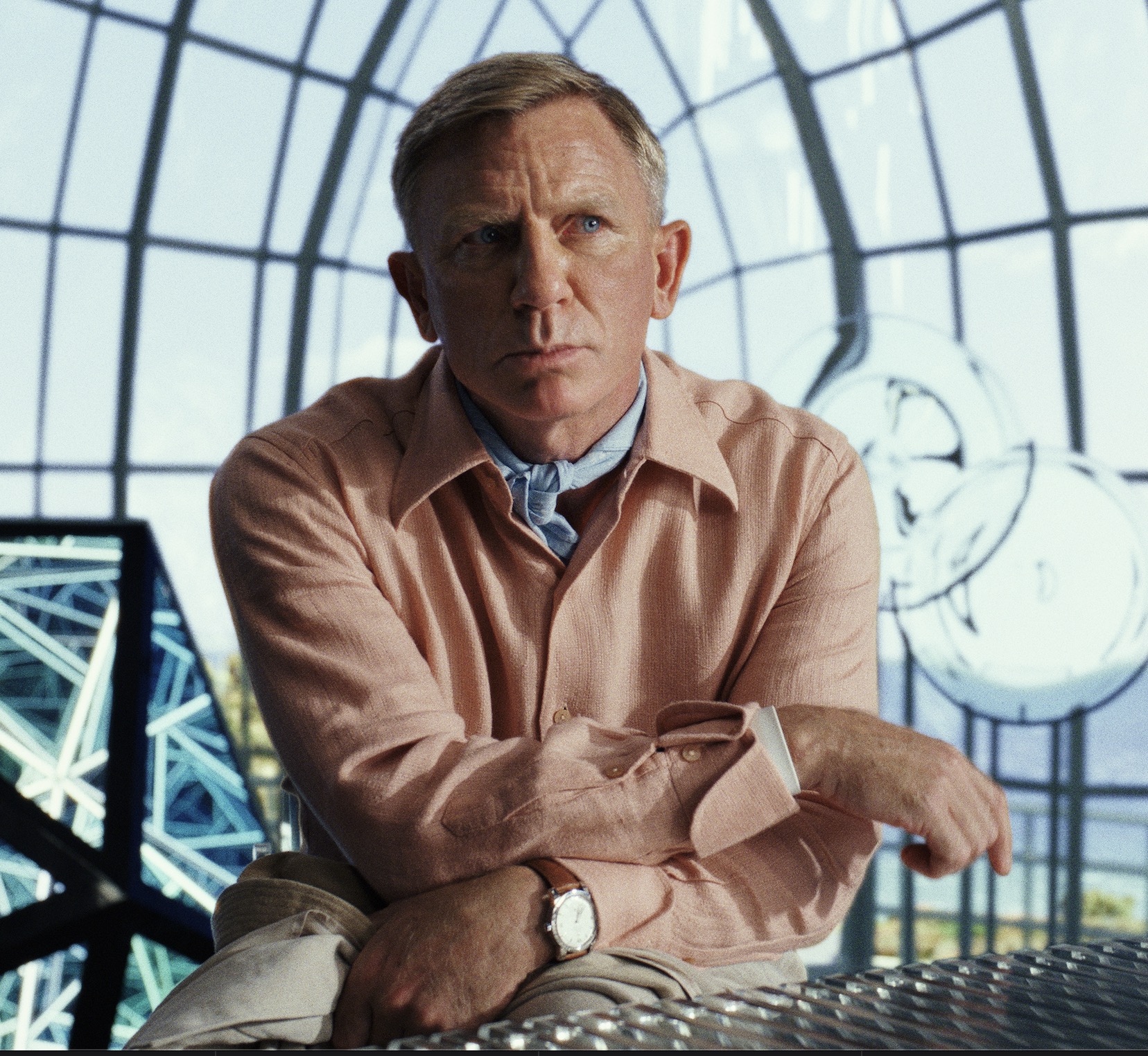 A pale salmon shirt with cocktail cuffs. Pleated pants that fall in just the right way. The tasteful light-blue ascot. It all comes together to create a look that screams "DILF professor." This fall, Johnson confirmed that Blanc is canonically queer (something alluded to in the film by a certain celebrity cameo I will not spoil in a role that had my partner pointing at the screen saying, "His husband!").
3. Kate Hudson as Birdie in a rainbow gown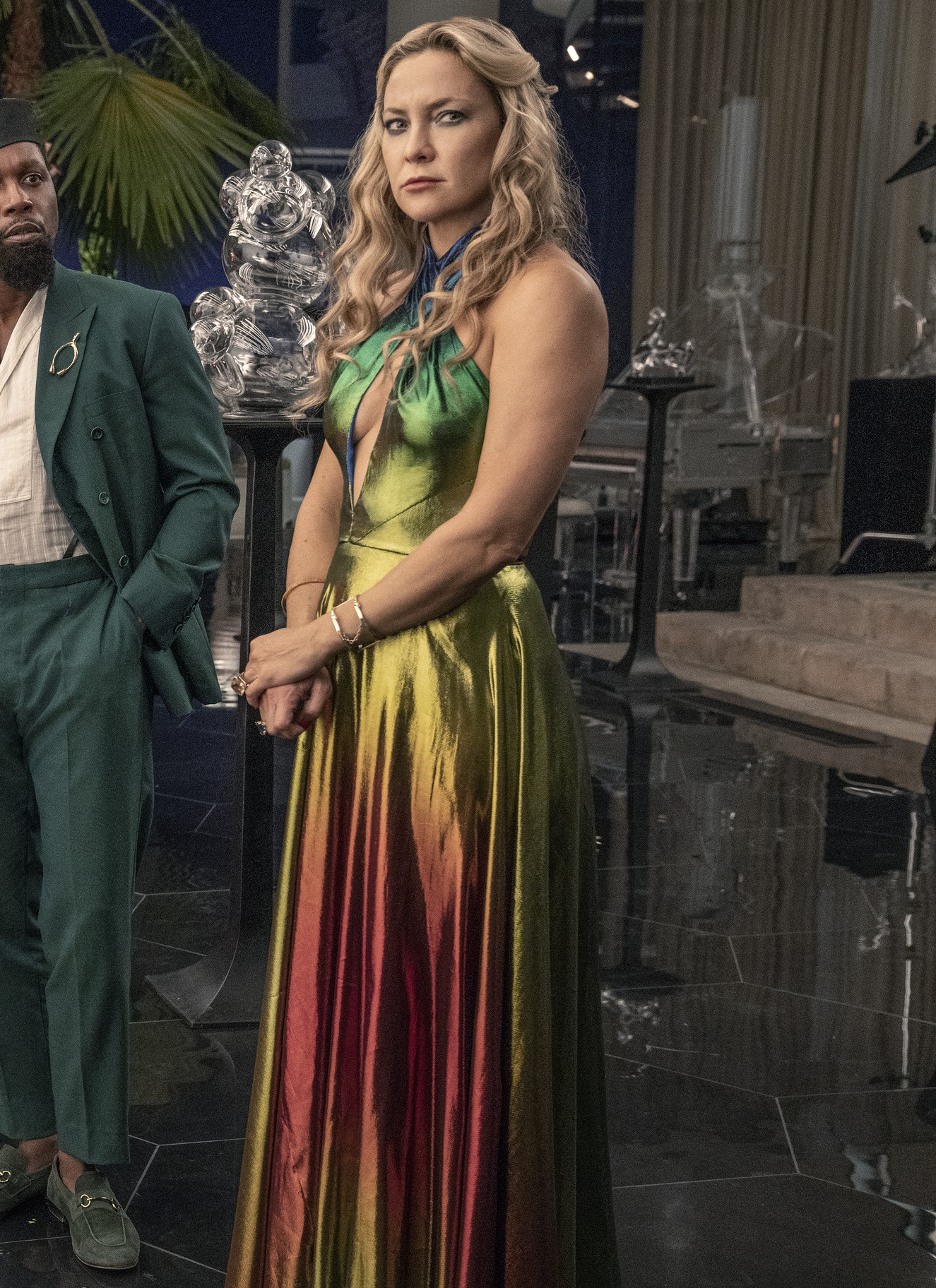 Much of the action of Glass Onion is contained to a single night, where Hudson gets to absolutely luxuriate in this work of art, including a spinning dance that had me screaming.
I mean, it's Kate Hudson wearing a shimmering rainbow evening gown. With this outfit, Birdie Jay said, "Gay rights!"
2. Janelle Monáe as Andi wearing literally everything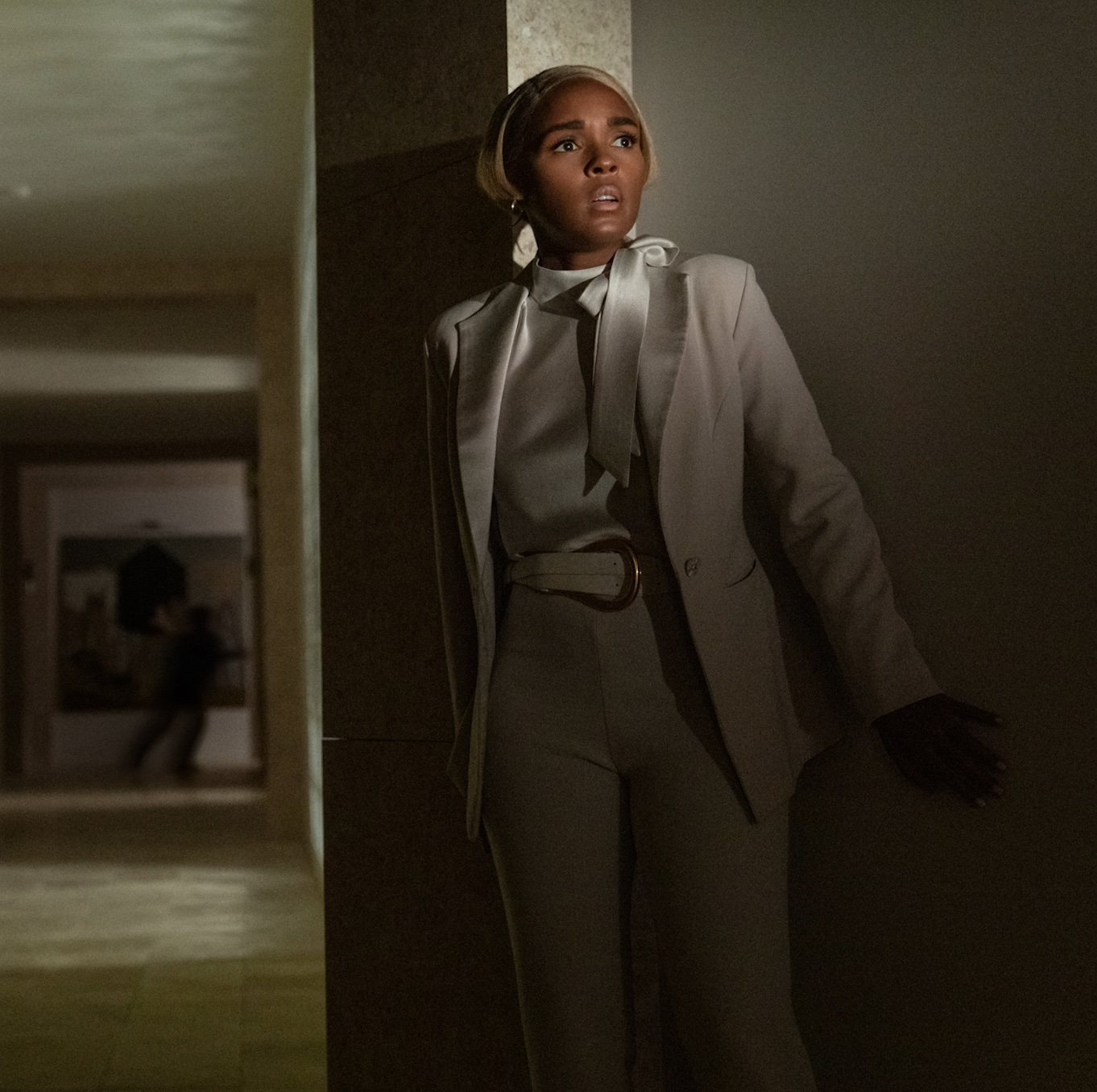 Janelle Monáe is a performer who could probably wear the heck out of anything. But the array of stark black-and-white "rich bitch" outfits Eagan clothes them in here is truly astounding. This tailored all-white suit?! Get it for my wedding! That's queer culture, baby!
1. Blanc's little swimming costume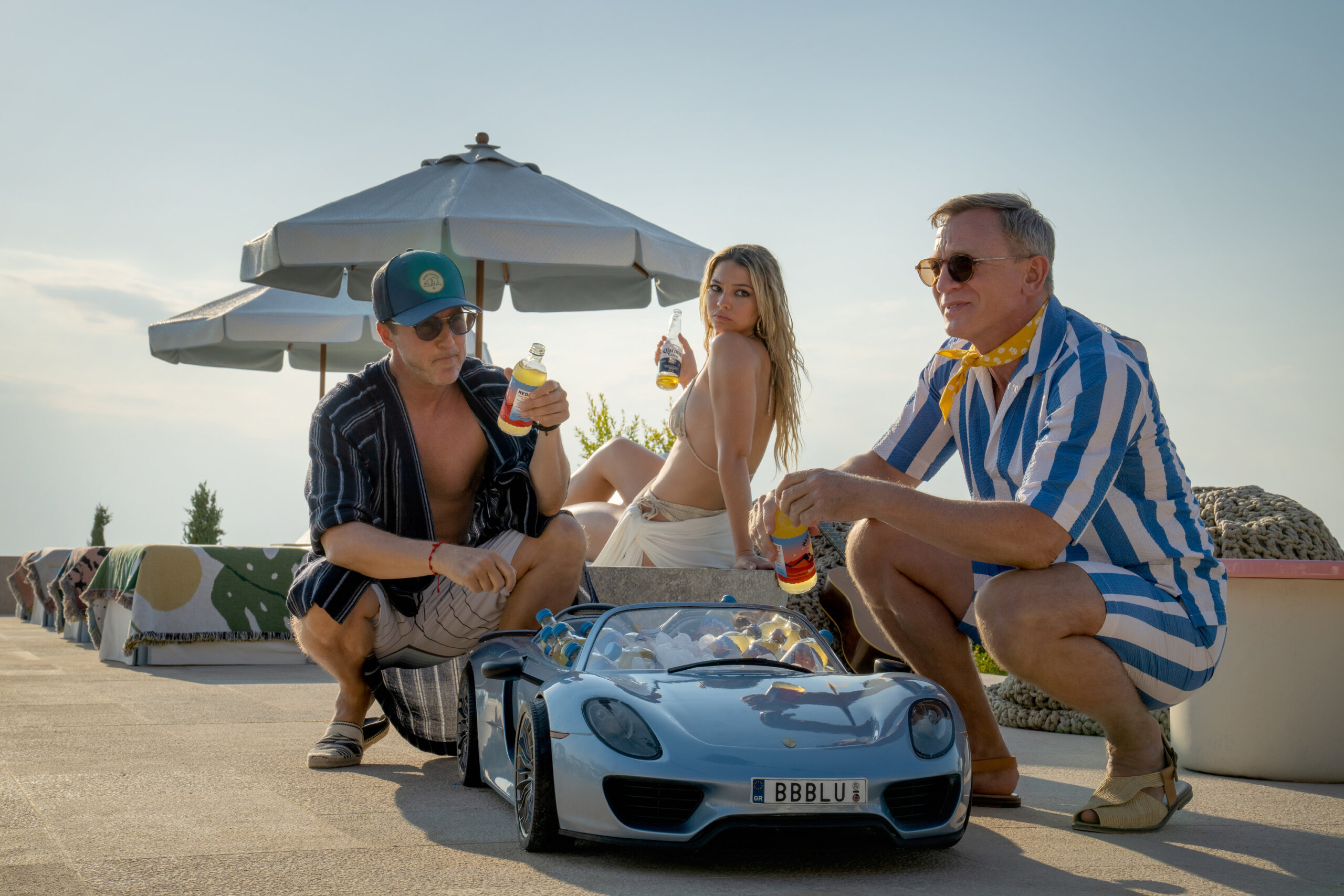 Could it be anything else? As soon as Craig appeared in the film trailer half-submerged in a pool wearing this outlandish little outfit, I was obsessed. Our gay detective daddy appears twice on list and for good reason. But this is truly a master stroke from Eagan as a designer. The practicality of a full-coverage swimsuit, the fashion, the little ascot(!) all come together to not only serve Blanc as a character, but serve an absolute lewk. It's gender-neutral, it's sun-safe, it's incredibly hot.
Queer Instagram influencers take note! Daddy Blanc is the official trendsetter for 2023. I expect to be able to buy the H&M version of this by next May at the latest.
December 1, 2022 2:24 pm
Correction:
December 1, 2022 2:24 pm
A previous version of this story misidentified Benoit Blanc's salmon shirt cuffs as simply being "turned," when they are in fact cocktail cuffs.