Along a major thoroughfare in Paris' trendy 11th arrondissement, a neon lemon sign draws pedestrians toward a glass-fronted bar. Inside, stone walls and pale pink and copper accents surround the centerpiece of the space: A bar decked out with high stools, garnished with dried flower bouquets and brightly coloured, homemade cordials, syrups and bitters. This is Dirty Lemon, the brainchild of chef Ruba Khoury and a member of that all-too-elusive (and some would say endangered) club: The lesbian bar.
When they exist at all, lesbian bars tend to be a disappointment of the highest order for foodies like Khoury, a chef formerly of such Michelin-starred Parisian establishments as Frenchie, Septime and Yam'Tcha. She recalls bad beer and worse food, and one particularly awful combination of the two: A vodka soda's cruddy lemon garnish gave her food poisoning. It's this memory that provided the tongue-in-cheek name of the cocktail bar, which seeks to be inviting—and welcoming—to all. Or rather… sought.
Like all Paris bars, restaurants and cafés, Dirty Lemon is currently closed indefinitely. After forced lockdowns last March, a brief reopening in June and further closures in October, this once-thriving space for the queer community is but a memory—for now. And while dropping in for a peek past the shutters may seem like a tease, Dirty Lemon is a testament to what queer women so crave, especially now: The IRL connections crucial to the community's well-being.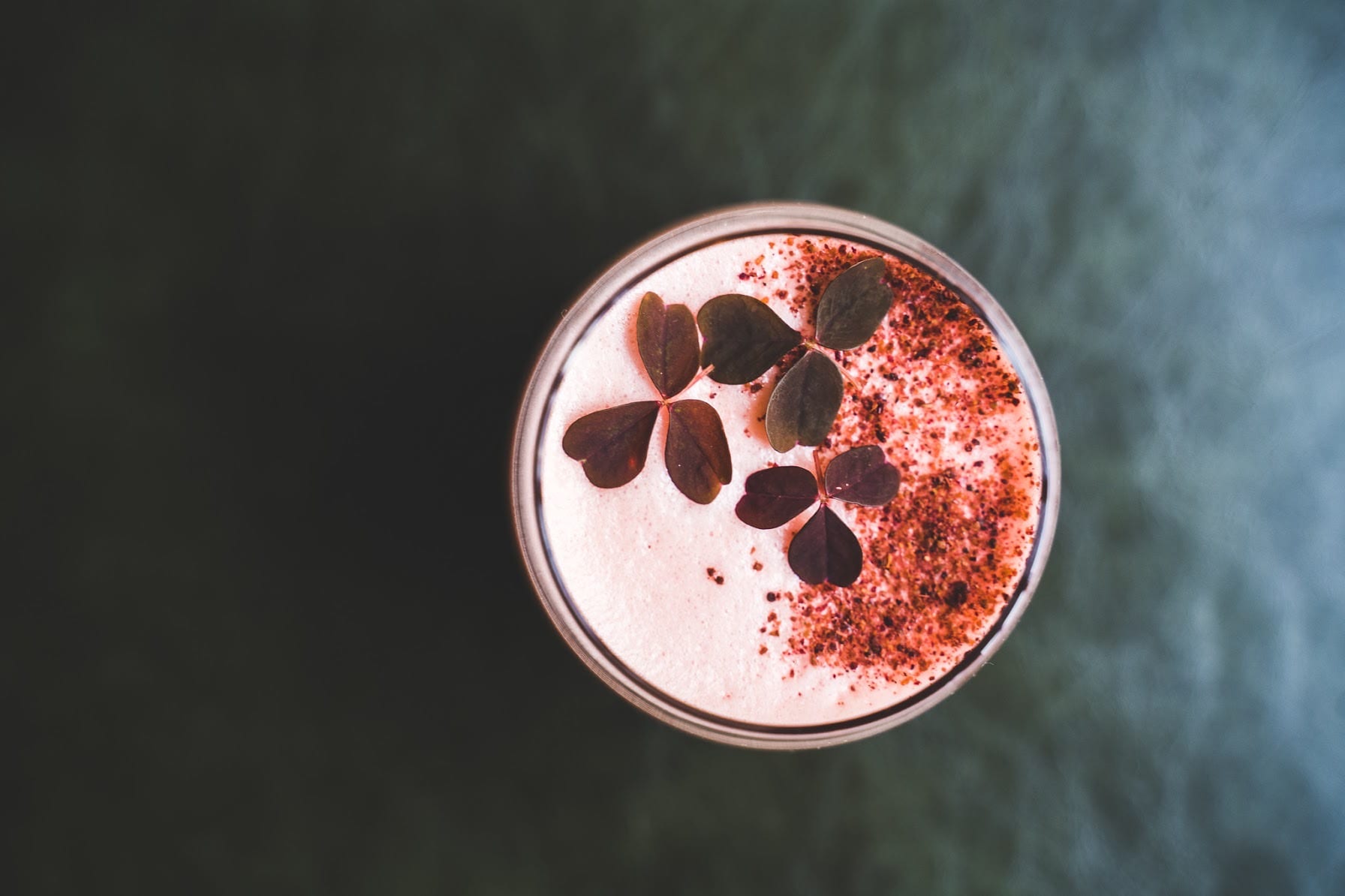 From its pre-pandemic opening in November 2019, Dirty Lemon drew a disparate crowd: Young, straight-passing hipster couples easily intermingling with women—in groups, in pairs or even on their own. For Khoury, the goal was to create a safe space where "a woman can come in and sit alone at the bar without being harassed or even looked at weirdly, like what is this woman doing alone at a bar?" Khoury nevertheless recalls several instances of men taking advantage of the glass-fronted bar to ogle, but she and her staff have no qualms about putting them in their place. She remembers one man who, after gawking awkwardly for too long—and being on the business-end of a client's middle finger—"came charging into the bar.
"Not only my staff, but even other customers were like, 'Whoa whoa whoa, what's going on?'" she says. They quickly diffused the situation, and, Khoury says, would proudly do it again.
"I definitely talked to my employees and told them: They are part of the value of Dirty Lemon; they understand the concept; they are the concept. And they are proud to represent it."
But Dirty Lemon doesn't look like the handful of other lesbian bars in Paris, most of which are concentrated in the historically gay-friendly Marais. "I just wanted to say: Look what a lesbian can do, for example, without being overtly gay with the rainbow flags sticking out," Khoury says.
The decor, designed by architect Viviane Chil-Hagopian, gives the best things about Anthropologie an edgy undercurrent, true to Khoury's dream of a space that's "feminine, but not too girly; not pretentious, but still chic." The house cocktails feature names like "Soft Butch" and "Sorry Not Sorry." The food menu, meanwhile, is almost entirely vegetarian (a nod to a stereotype, or maybe a global trend) featuring Mediterranean-inspired flavours drawn from Khoury's Palestinian background and travels through the Middle East, jazzed up with her Parisian culinary prowess. Depending on the season, this may translate to hummus-filled deviled eggs with bright lemon and za'atar; roasted cauliflower with smoked yogurt and sumac; char-grilled courgette with creamy labneh and the bright, sweet pop of pomegranate; or a simple plate of spicy olives.
The cocktails and the food go hand-in-hand, thanks to Khoury's close work with bartender Hortense Van Der Horst. "The concept is always seasonality," Khoury says. "So if I'm using clementines in my dessert, she'll make a cordial out of them. If I'm making a brine, she can use that in her cocktails as well."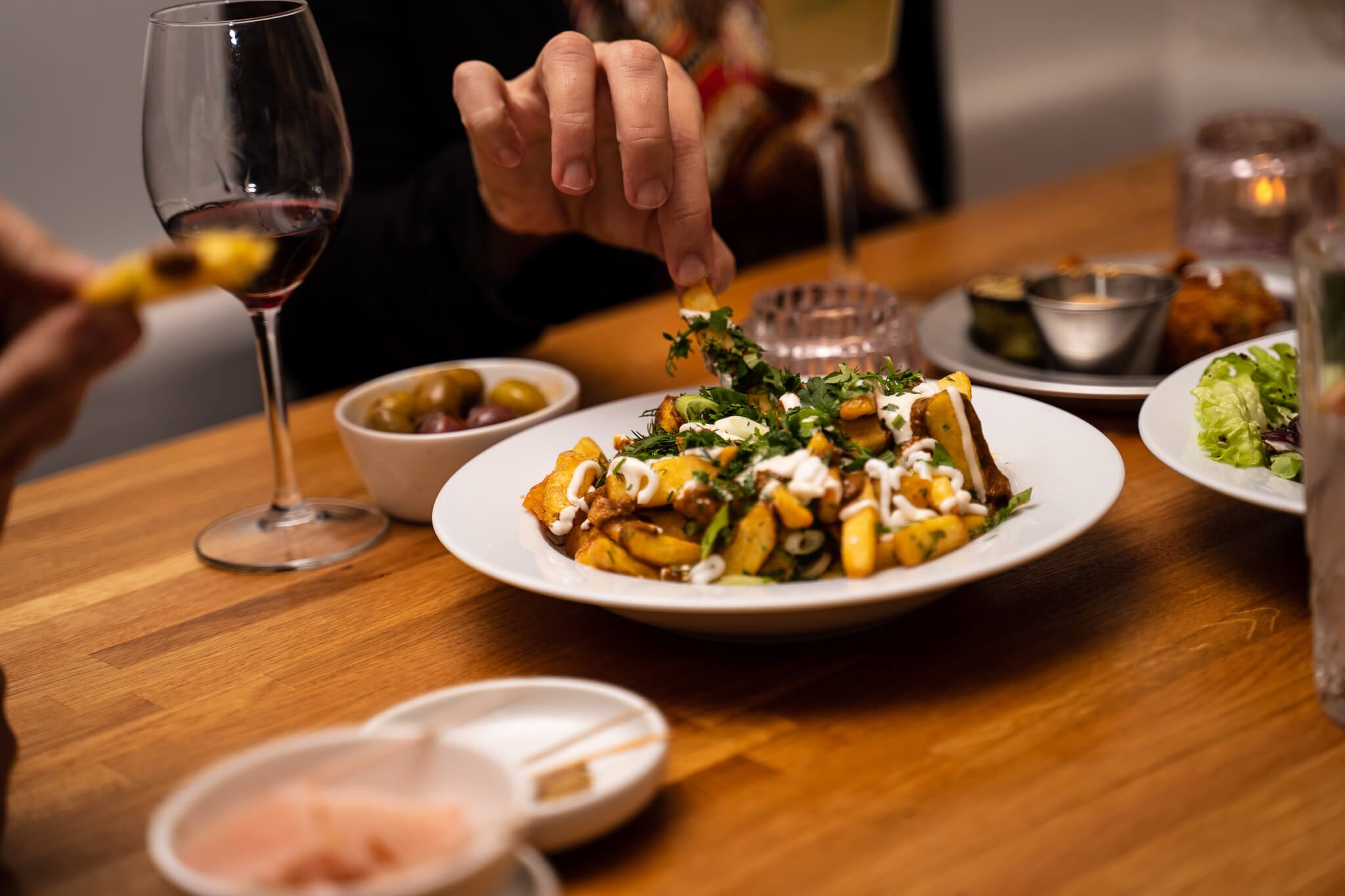 In autumn 2019, a butternut squash cocktail was rich and dangerously moreish; this past summer, during a brief reopening, a maple syrup-infused Earl Grey-and-rum concoction so good that this writer not-so-surreptitiously wiped the last of the Chinotto foam from the glass with her finger.
In its brief time in the Parisian nightlife landscape, Dirty Lemon quickly became a community hub, home to music events, book signings and karaoke nights in the speakeasy room downstairs. There were even plans for a whiskey for women night just before the second round of closures in October.
At one of its last events before the most recent shutdown, Dirty Lemon's crowd spilled out into the balmy summer evening. Bartenders moved quickly as they shook up delightful cocktails, still taking the time to shoot the shit with regulars. After the kitchen had ceased serving the full menu (a smaller selection, including ice cream sandwiches and "dirty" fries topped with confit lamb shoulder, harissa sauce, garlic aioli and tahini cream, remained available until 1 a.m.), Khoury herself emerged from the kitchen, tired after a long service but beaming. It was clear that this truly is her home away from home—and to hear her tell it, she's excited for that to be the case once more.
"Once we're allowed to," she says, "we're going to definitely continue that community block party feel, for sure."