Butter up those beaver tails. Canada's Drag Race returns on Nov. 16 for its fourth season. The new cast of 11 contestants was just announced and features talent from across the country, including three queens from Toronto, two queens each from Vancouver, Ottawa and Montreal, and one each from Edmonton and Calgary. The original Queen of the North Brooke Lynn Hytes, celebrity stylist Brad Goreski and ETALK's Traci Melchor return as resident judges. The series is shown on Crave in Canada (in French and English), BBC3 in the U.K. and Wow Presents Plus in the rest of the world.
Drag fans, meet your queens.
Ottawa, age 31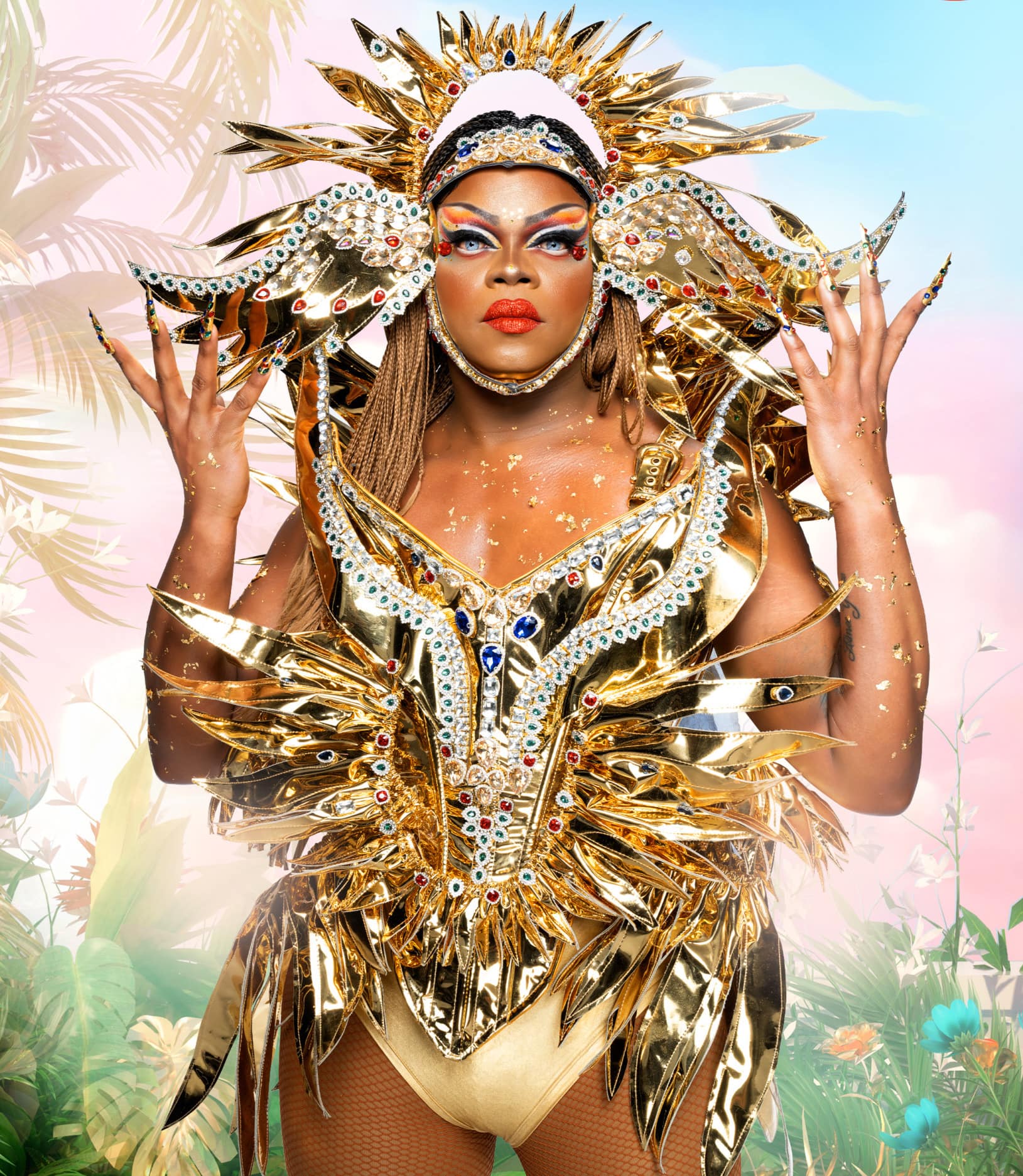 Aimee Yonce Shennel grew up in Dominican Republic and moved to Canada in 2016. She is current reigning Miss Capital Pride.
"I haven't met a person who has watched me, and didn't instantly fall in love with me," she quips. "It's something natural. I was born with this gift."
Toronto, age 23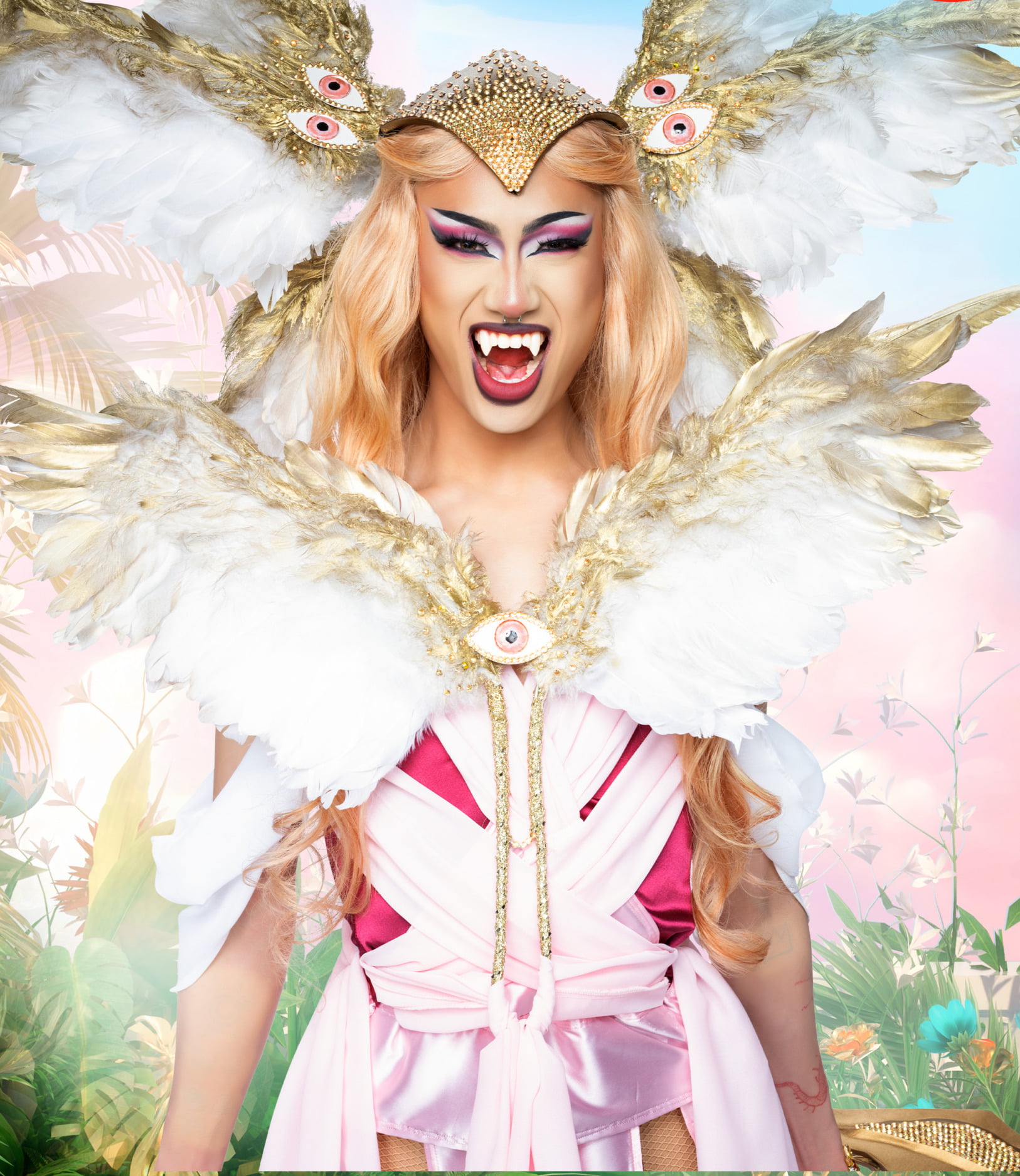 Aurora Matrix, a busy non-binary in the Toronto drag scene, has appeared on the series 1 Queen 5 Queers.
"I'm a performer through and through," they say. "I personally don't think there's anyone in Toronto who performs like I do! Werk Diva!"
Montreal, age 24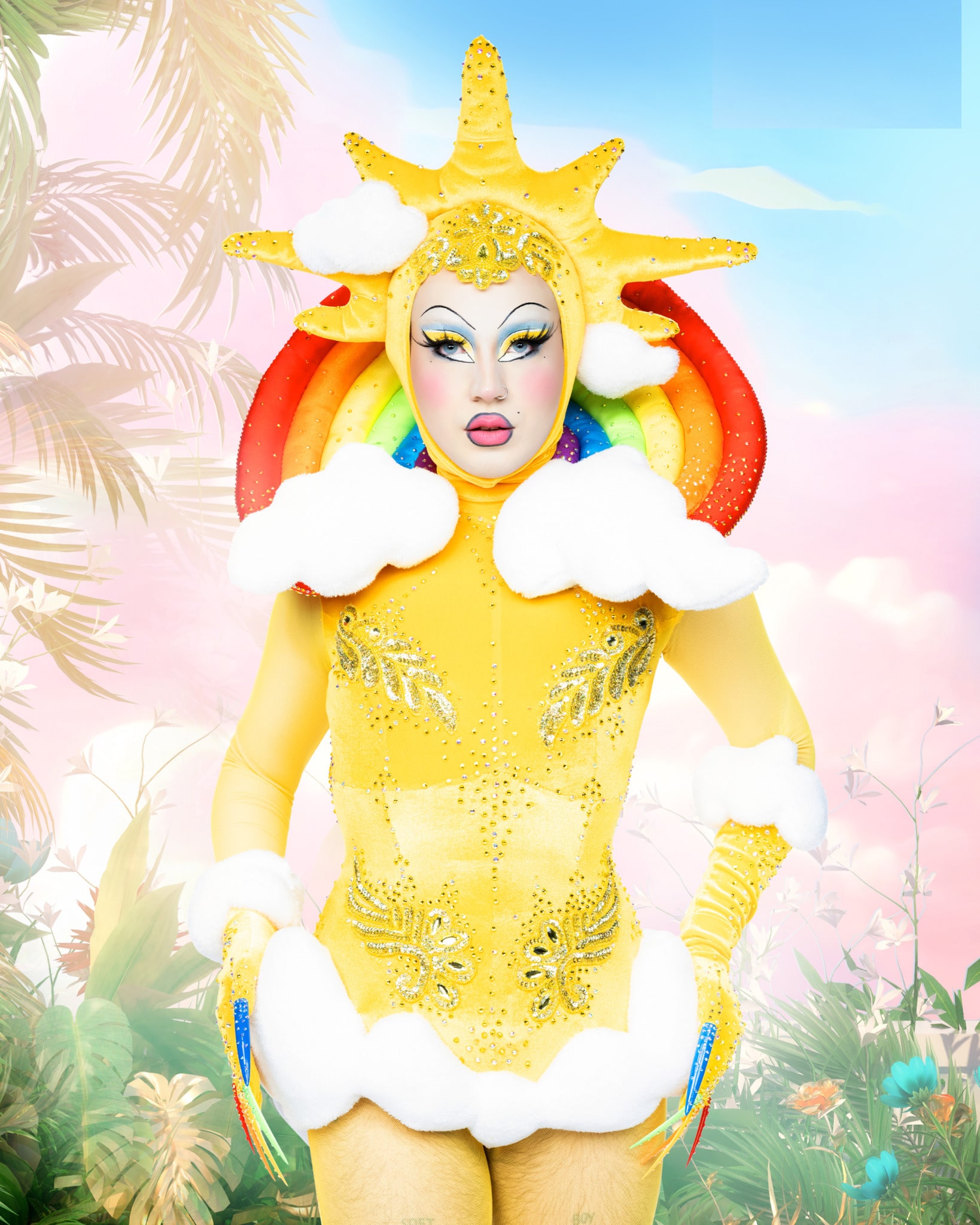 Denim is a neurodivergent transmasc drag queen known for her futuristic club kid aesthetic. Denim has performed with King Princess, Charli XCX, Kim Petras, Tinashe and Caroline Polachek.
"Denim is everyone's favourite pocket-sized queen," she says. "She is a trans icon, she is a reality TV bimbo star, she is in her own galaxy, she can melt and bend into anything…some would say it's in her jeans!"
Ottawa, age 35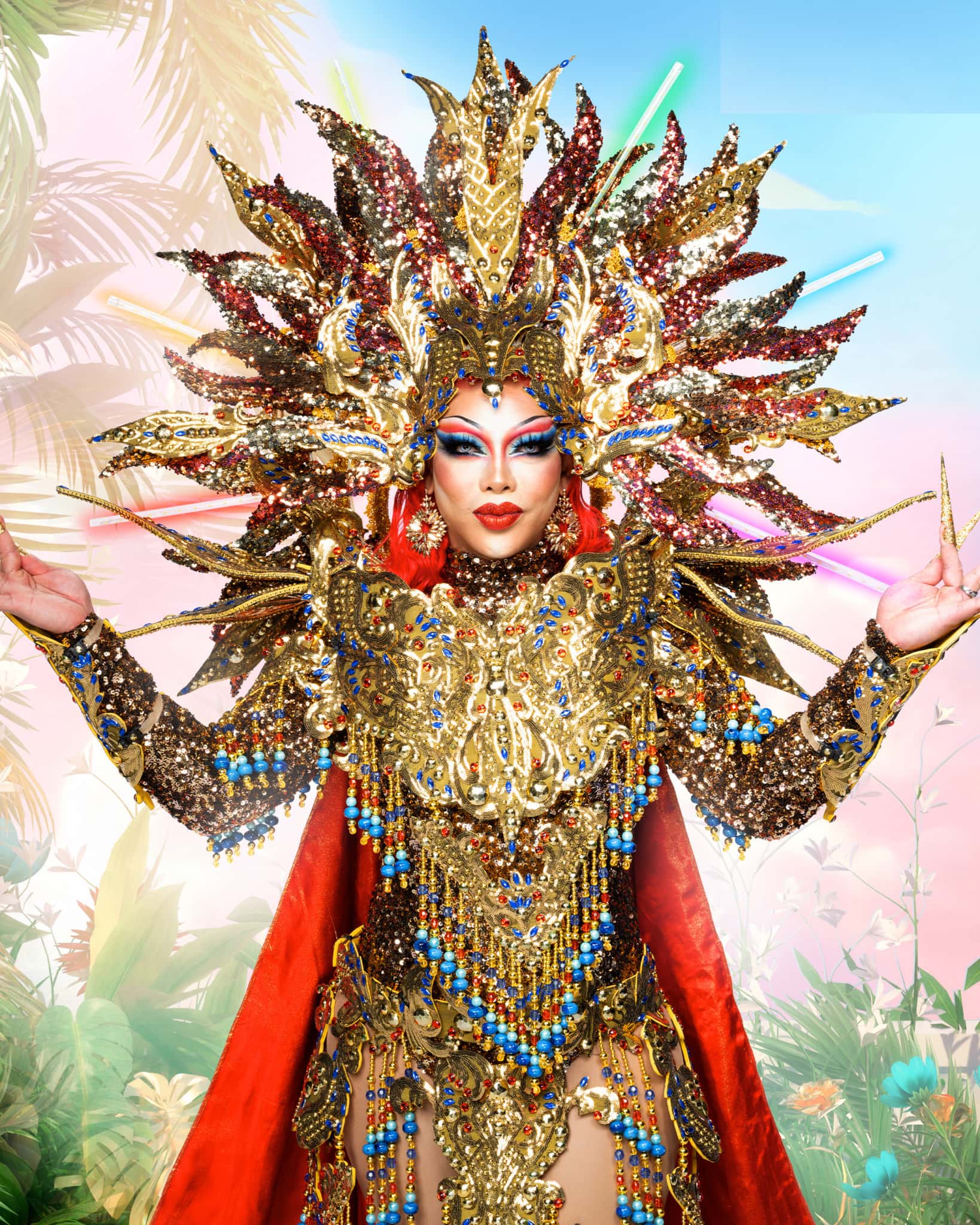 Kiki is an accomplished designer whose designs have appeared before on the CDR runway. She was also a finalist during the first season of Call Me Mother.
"My drag is rich," she says. "It's seasoned. It's strong. There could be a whole tsunami and my head piece would stay ON."
Toronto, age 57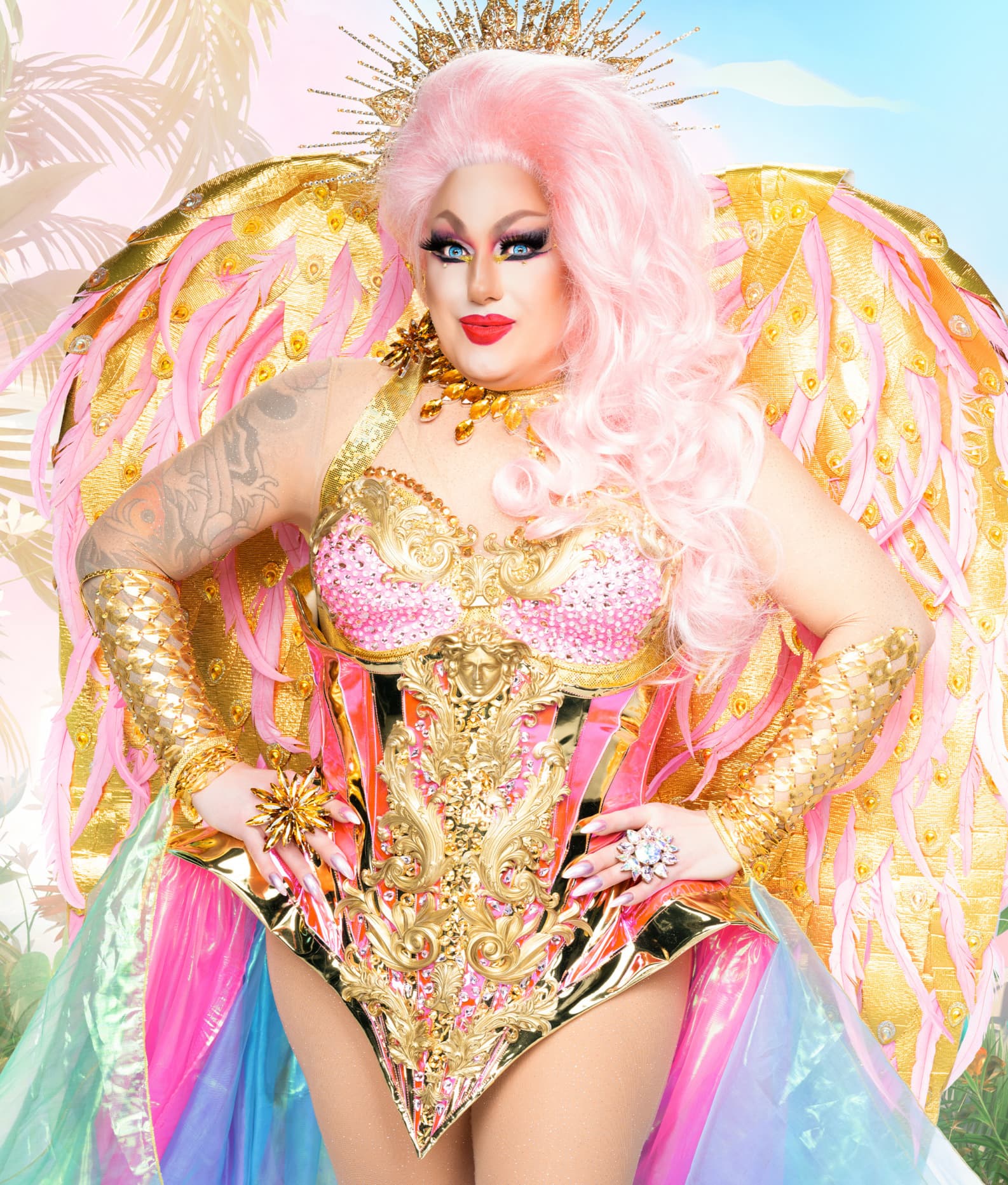 Kitten, the oldest-ever contestant among all Drag Race franchises, is a campy '70s showgirl who loves a variety show. She's also a popular designer for past CDR contestants.
"I am always about being campy, but polished and elevated," she says. "Everything [is] a little bit bigger, a little gayer, and a LOT of sparkle."
Toronto, age 24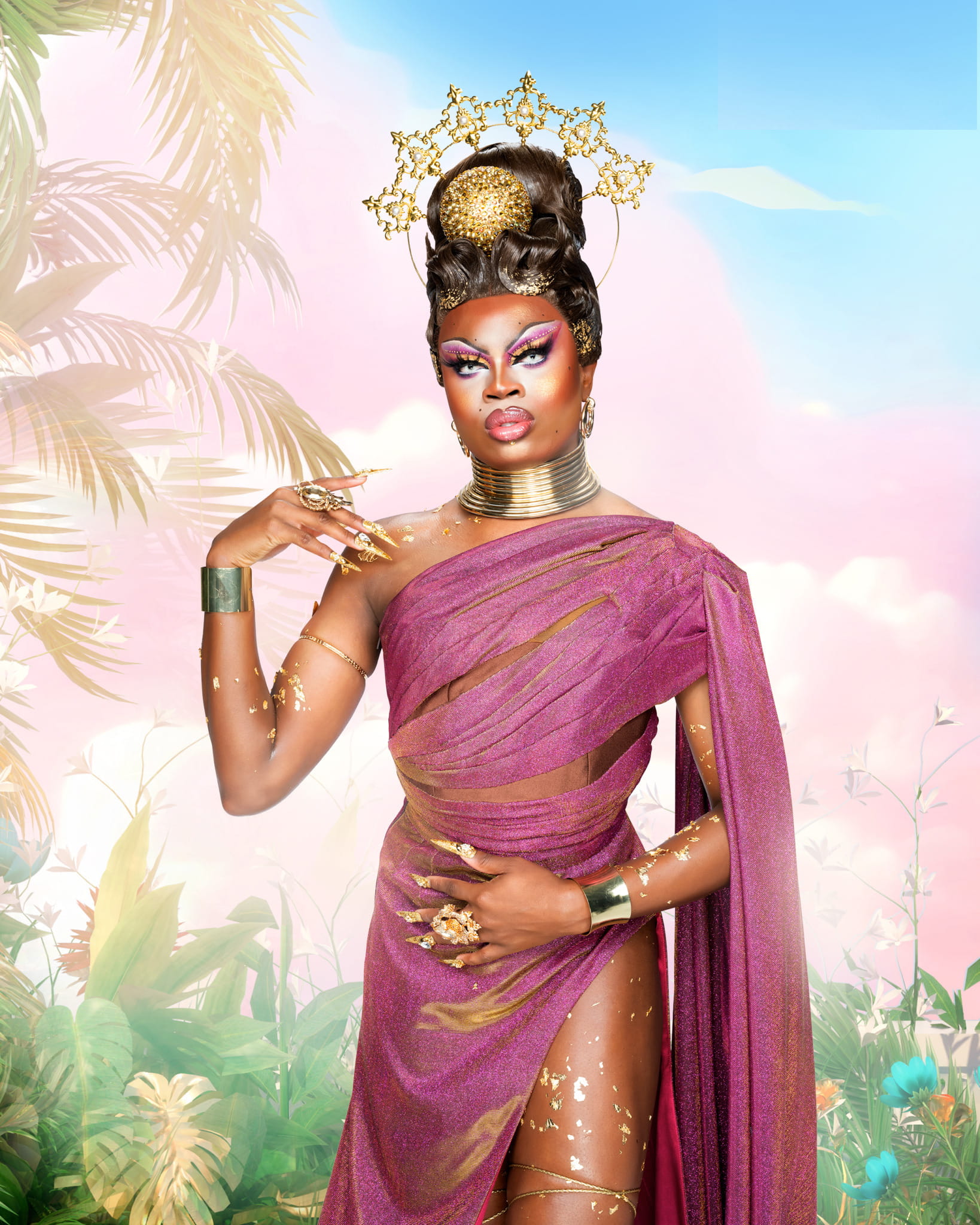 Nigerian Canadian Luna DuBois has a background in fashion and design.
"Luna DuBois is an essence," she says. "The DuBois factor. I don't fit in, I stand out and stand out only. It's the full moon experience."
Edmonton, age 44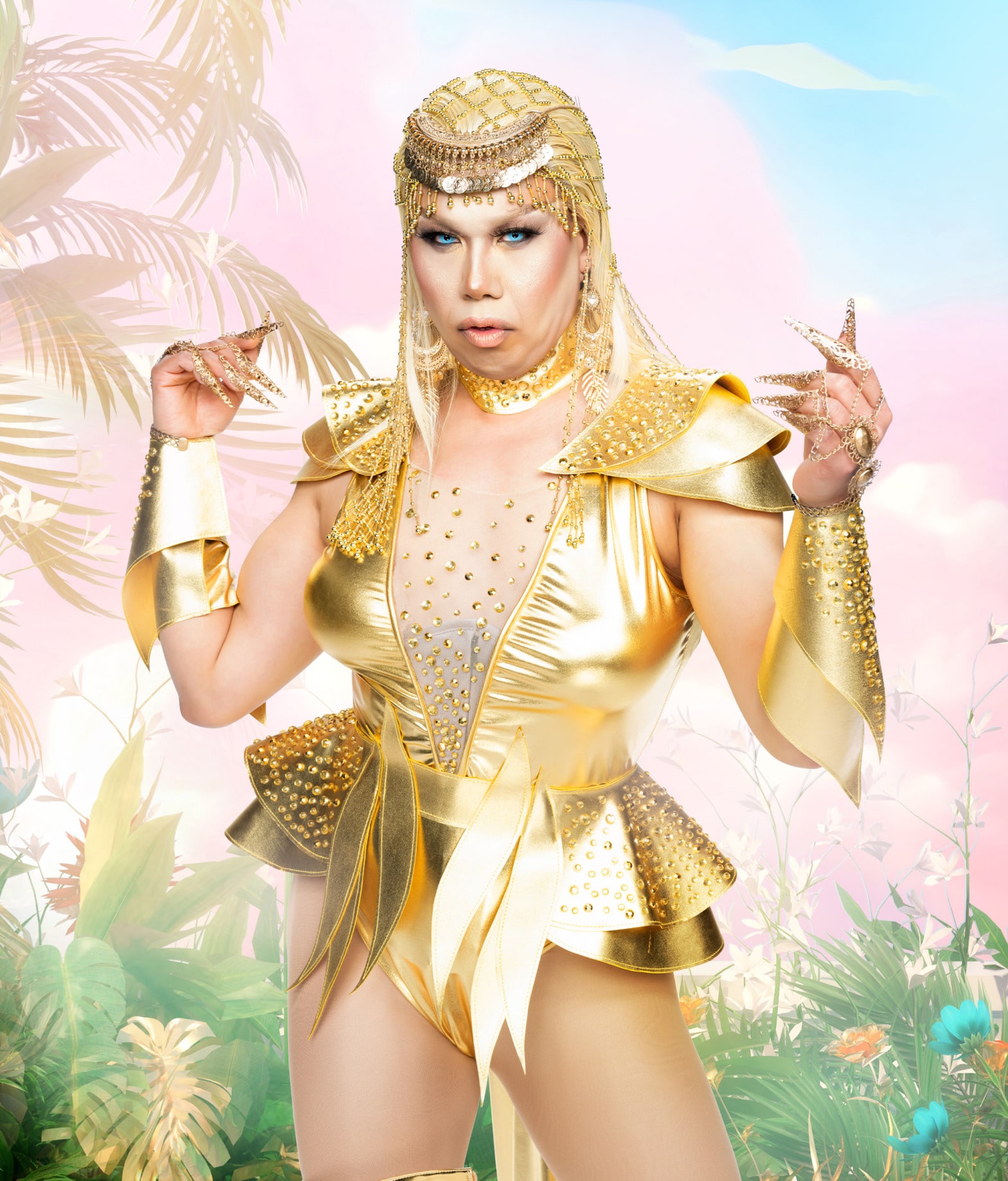 Winner of Gay Edmonton 2017 and Edmonton Drag Idol 2018, Melinda is passionate about mentoring young queens in the Edmonton drag scene and has produced shows highlighting Filipino and Asian cultures and underrepresented performers.
"This season," she says, "I am bringing 44 years of life experiences, lessons, wisdom … oh, and ass!"
Calgary, age 22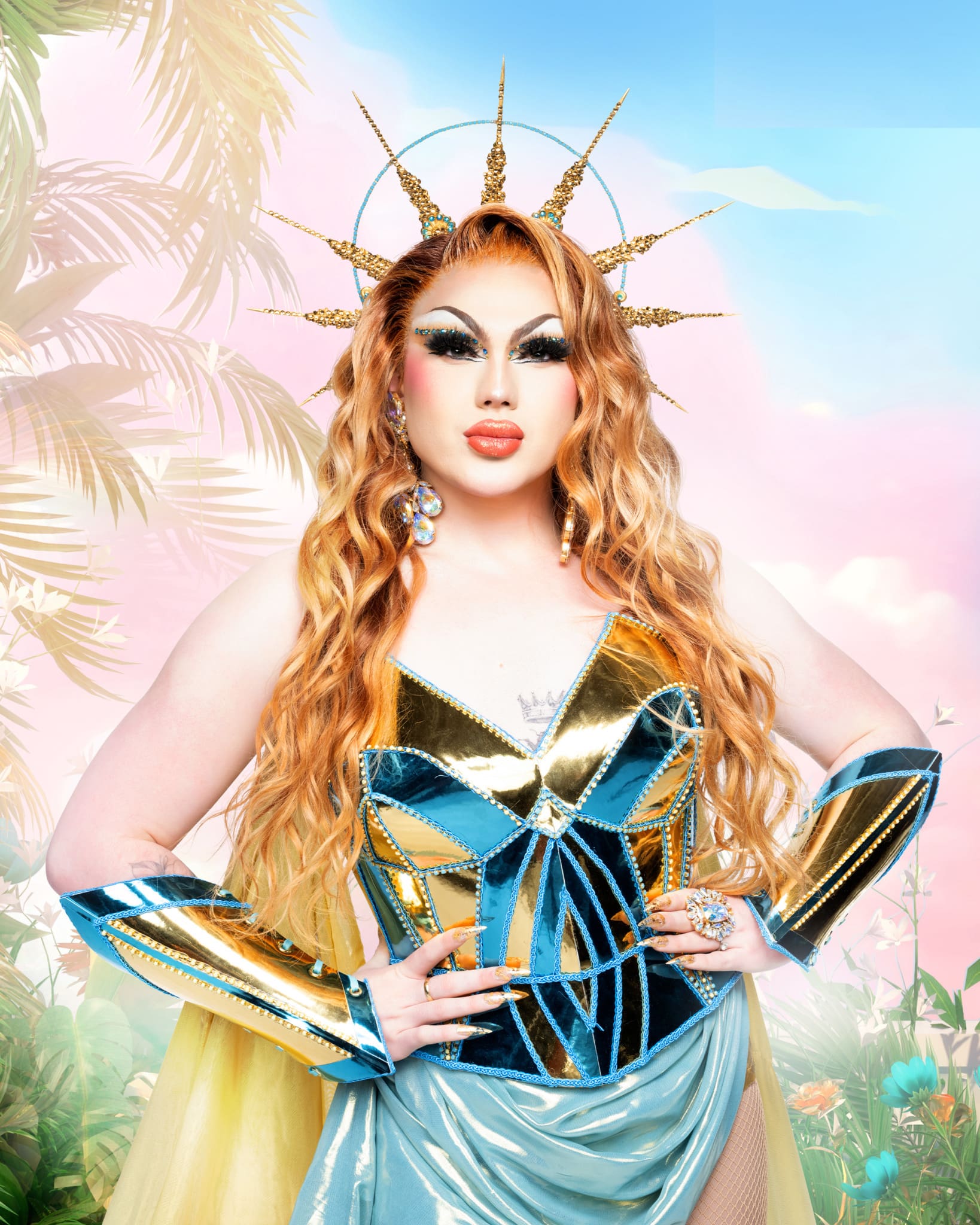 Nearah Nuff, part of Calgary's infamous Nuff Family, has only been doing drag for three years. She was a competitive dancer for six years, and also holds diplomas in makeup artistry, airbrushing and is a clinical aesthetician.
"I'm a dancing diva," she says, "emphasis on diva! She's anything but a filler queen and the only thing that's bigger than her lips is her ego."
Montreal, age 31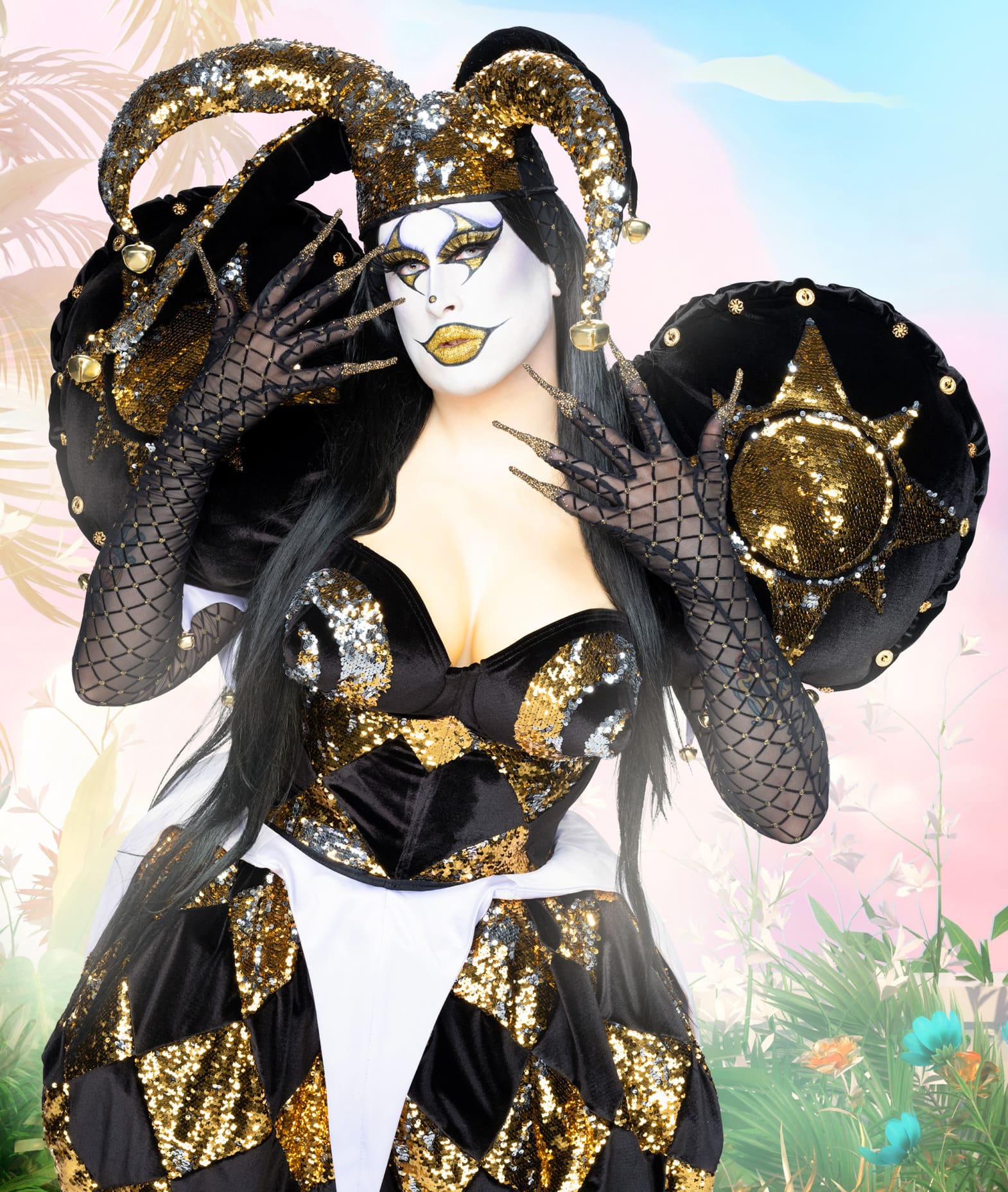 Sisi Superstar is Montreal's self-proclaimed underground, hyper-pop, grunge queen, and co-creator of Montreal's biggest alternative queer event, Unikorn Parties.
"She's spooky, she's sexy, she's Montreal's number one party girl, organizer, socialite, queen of the underground nightlife, professionally messy. She's everything."
Vancouver, age 31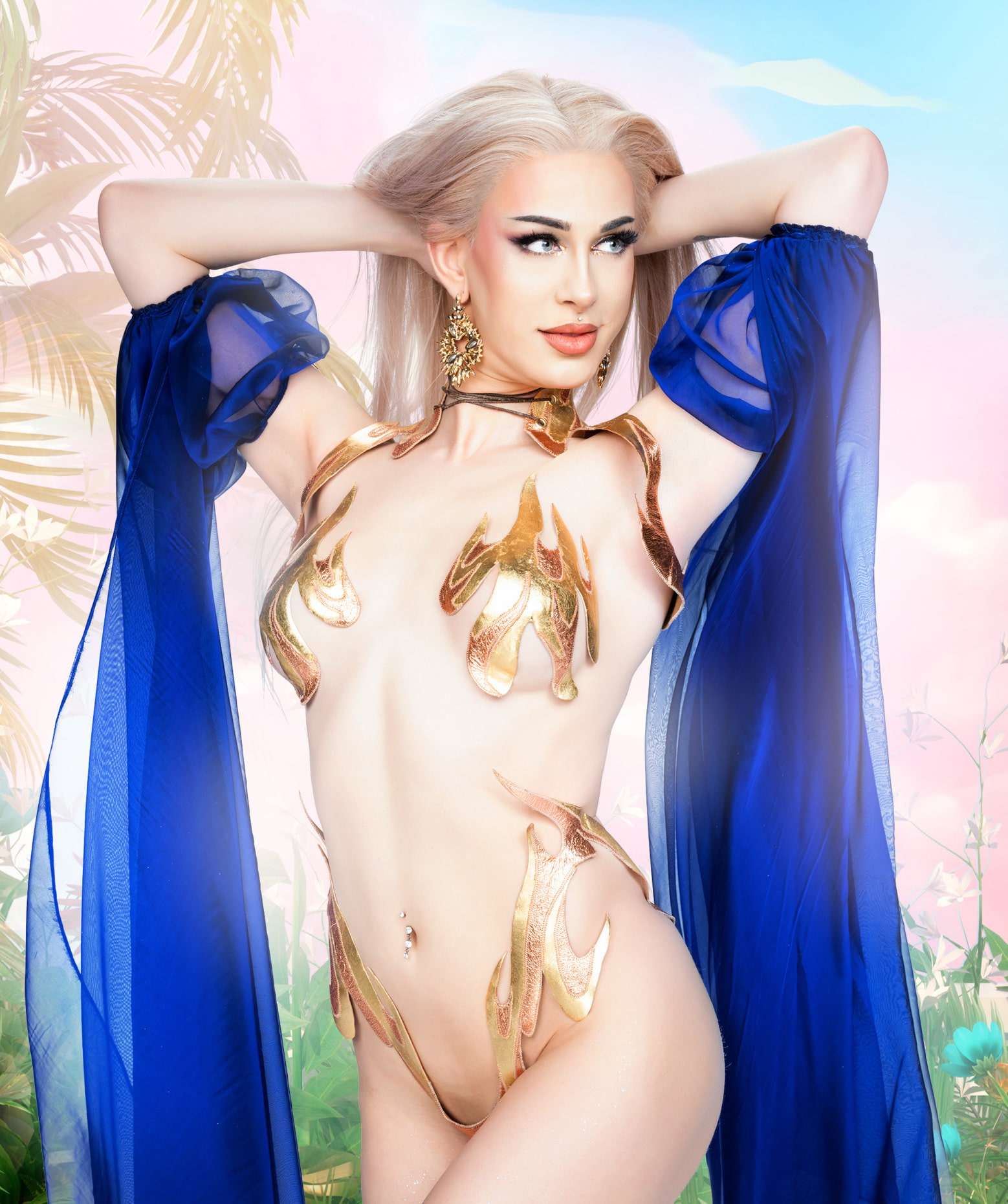 The Girlfriend Experience (a.k.a. Girlfriend) was born in Germany, and grew up between Vancouver with her mother and Germany with her father. Earlier this year, she began producing an all-trans drag show in Vancouver.
"I fit in 'cause I'm everybody's friend," she says. "But I stand out 'cause I'm prettier than all of them!"
Vancouver, age 27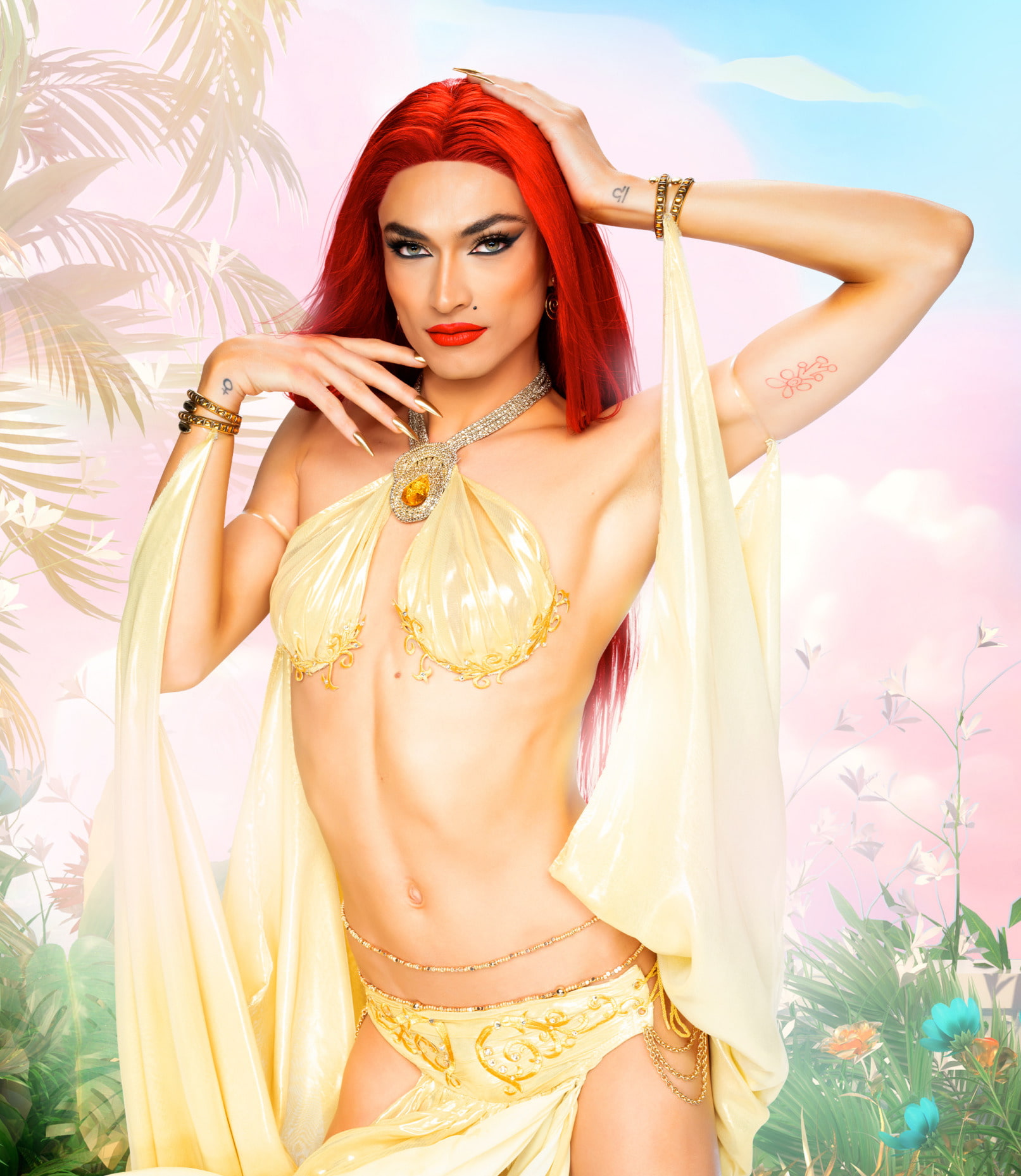 Venus, Red River Métis Two-Spirit, is a member of the popular non-binary drag supergroup ENBY6. She is also a member of the Gender Drag family with her drag mother Kendall Gender from Season 2 of CDR.
"Get ready for interplanetary impact, for the supernova supermodel, Venus, has finally arrived," she says. "Not only is she the hottest in all our solar system, but she also has a BIG surprise. So let's have some fun, her outfits are sick, come take a ride on her rocket ship!"