Just so you know: making this list was tough. We left out titles by David Sedaris and Alan Cumming, as well as the movie tie-in book from The House of Gucci, for heaven's sake.
We wish we could offer a theme for our favourite LGBTQ2S+ fall books of 2021, but our brains are too restless, too torn between the zeitgeist and escapism for that. We're all over the place, from heavy-hitting historic novels to drag-queen confessionals to self-help-y-without-being-too-self-help-y. But everything included in the following list truly, deeply intrigues us. We think these books will intrigue you, too.
Largely literary
The Spectacular by Zoe Whittall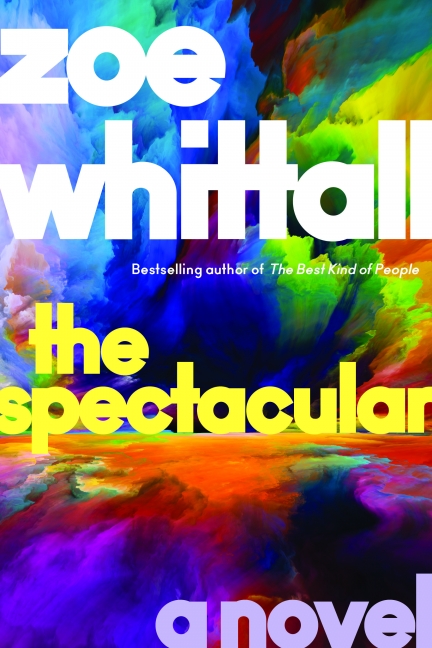 Toronto-based Zoe Whittall has sharp powers of observation, and an even sharper ear for dialogue. In addition to two previous novels and three volumes of poetry, the Giller Prize finalist has written for television shows like Schitt's Creek and Baroness Von Sketch. Her third novel, The Spectacular (HarperCollins Canada), is an ambitious story focusing on three generations of women navigating sexuality, gender and reproductive freedom. The buzz is that it's sweeping—but also challenging. Out Aug. 24.
Sisters of the Great War by Suzanne Feldman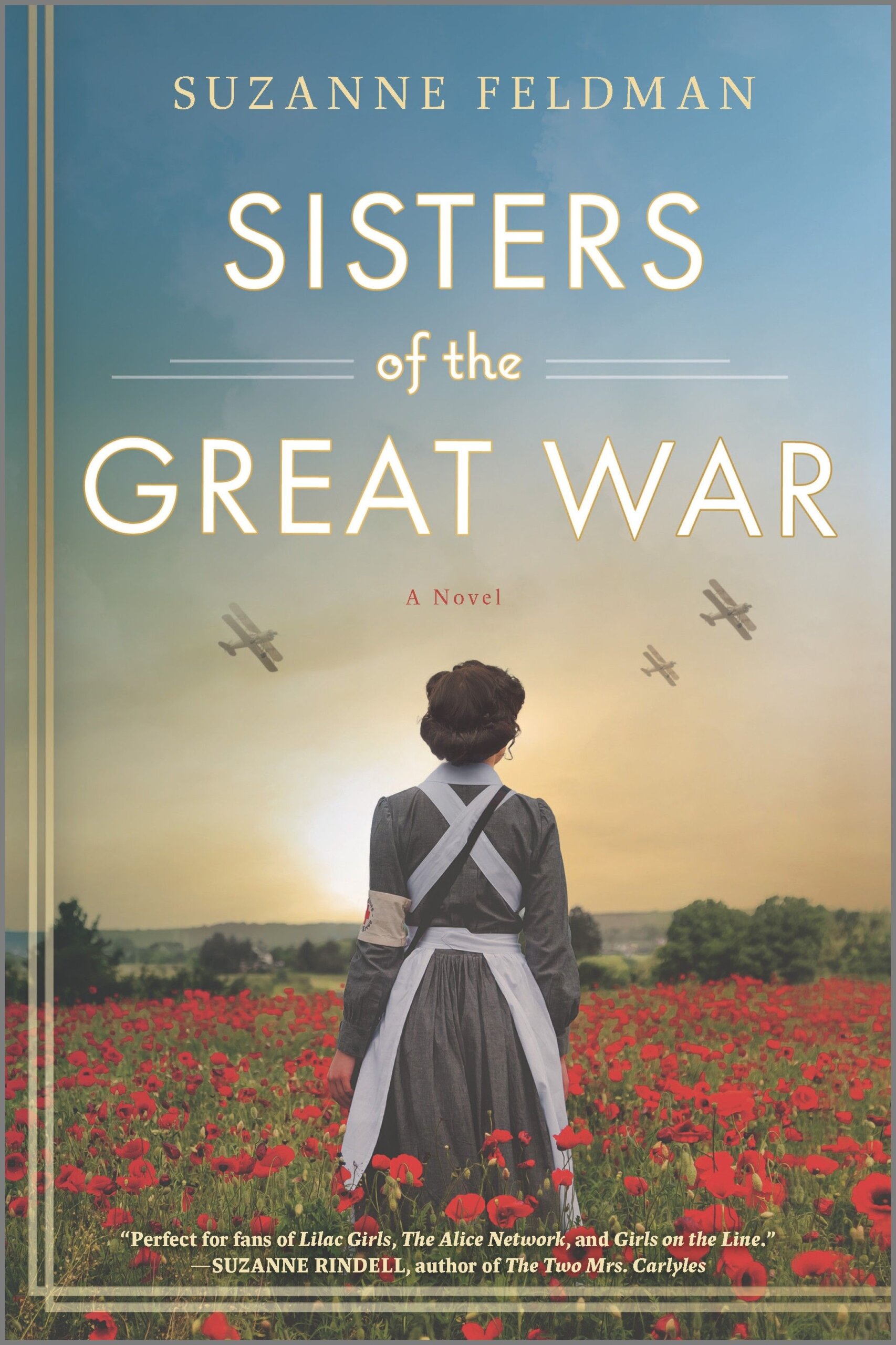 Suzanne Feldman rose to prominence writing science fiction novels like Speaking Dreams and The Annunciate. Lately, though, she's been gaining a larger readership with lush historical novels, including her latest, Sisters of the Great War (HarperCollins). It's August 1914 and two Baltimore sisters volunteer for the war effort. One of them, an accomplished mechanic, finds "unexpected kinship" with an all-female Ambulance Corps., a plot point that sets off our queerdar. Out Aug. 26.
Reprieve: A Novel by James Han Mattson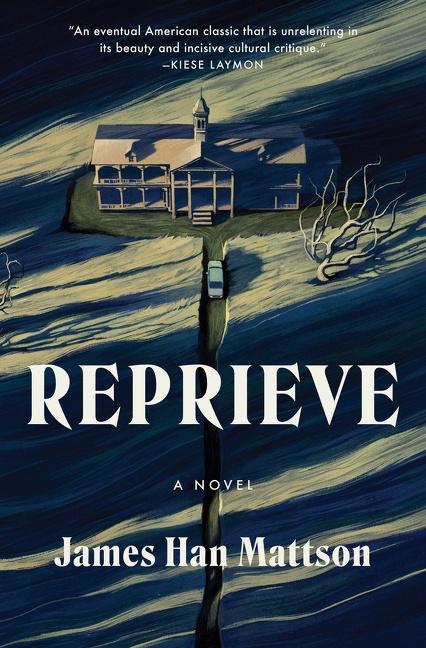 James Han Mattson's debut, The Lost Prayers of Ricky Graves, was a poignant first-person story about a closeted teen, a story that hit close to home. His follow-up, Reprieve (HarperCollins), is much more ambitious in scope, using the story of four contestants in 1997 figuring their way out of a haunted escape room to, in the words of the publisher, "critique "capitalism, hate politics, racial fetishism and our obsession with fear as entertainment." Sounds brutal, but astute and rivetting. Out Oct. 5.
Blue-Skinned Gods by SJ Sindu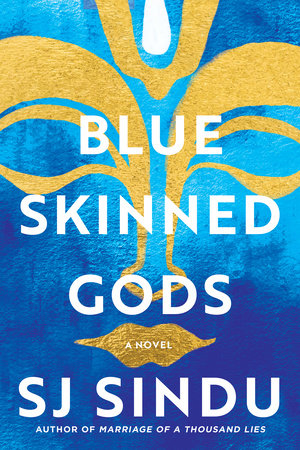 SJ Sindu's debut novel, Marriage of a Thousand Lies, won the 2018 Publishing Triangle Edmund White Award for Debut Fiction, was a Lambda Literary Award finalist and was selected by the American Library Association as a 2018 Stonewall Honor Book. The Sri Lankan–American's second novel, Blue-Skinned Gods (Soho Press) tells the tale of a blue-skinned boy, born in Tamil Nadu, India, who some people believe is the tenth incarnation of the Hindu god Vishnu. "Travelling from India to the underground rock scene of New York City, Blue-Skinned Gods explores ethnic, gender and sexual identities, and spans continents and faiths," declares the press materials. Out November 2021.
A Dream of a Woman by Casey Plett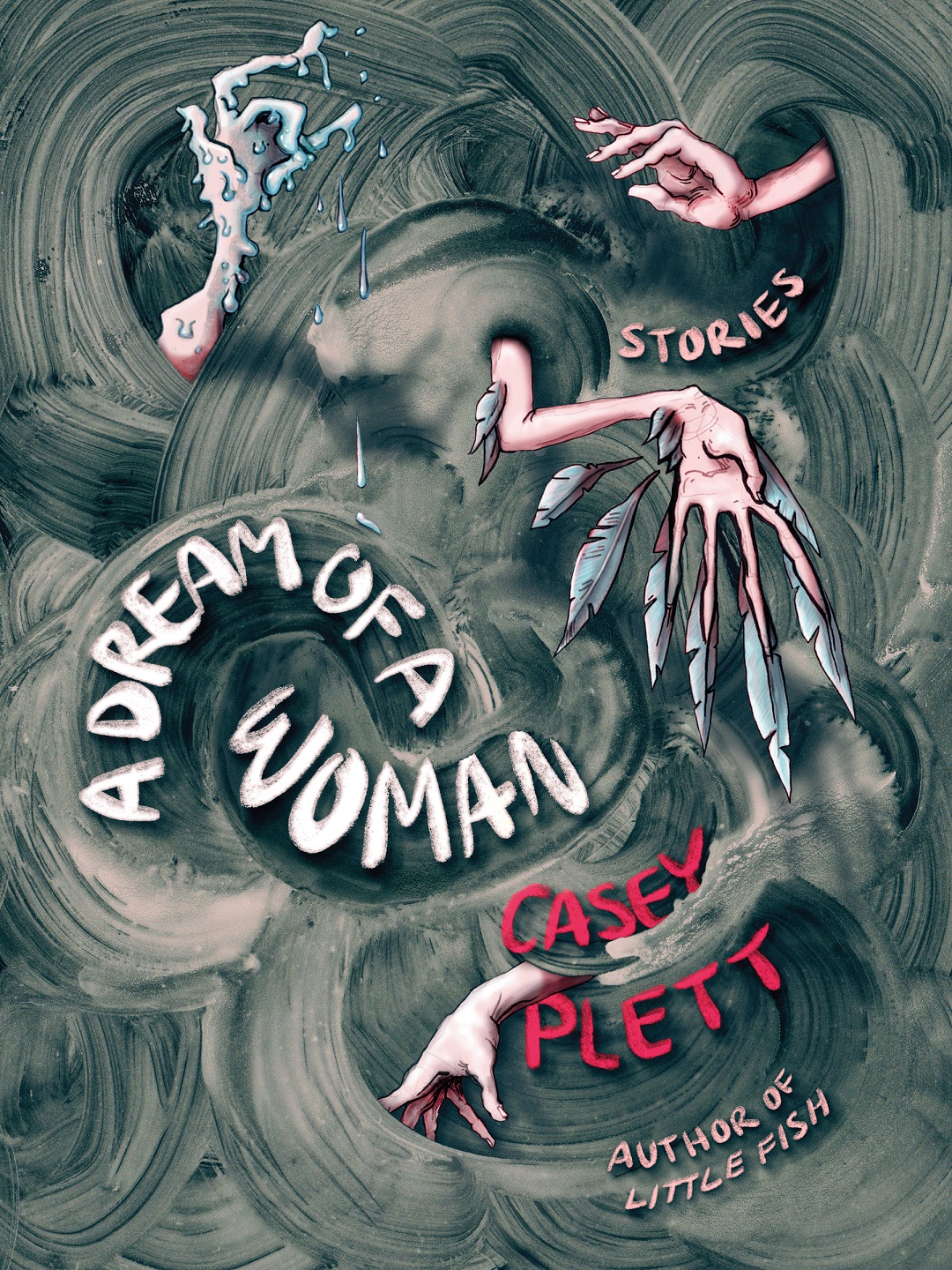 Award-winning writer Casey Plett returns to the short story form with A Dream of a Woman (Arsenal Pulp Press), the follow-up to her much-loved debut novel, Big Fish. Plett (who was born in Winnipeg) sets some of the stories in her new book on the Prairies while others take place in urban settings—but all the stories centre trans women grappling with their adult lives. (Niko Stratis recently wrote about Plett and the book for Xtra.) Plett has built her reputation on her short stories, and it will be a thrill to see how she plays with the form. Out Sep. 21.
The body and society
The Care We Dream Of by Zena Sharman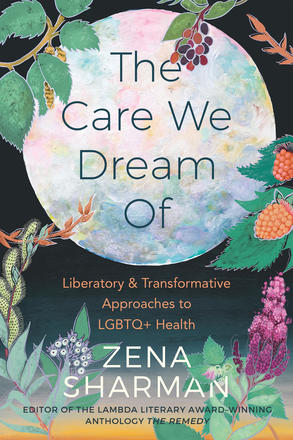 The Care We Dream Of (Arsenal Pulp Press) is a hybrid collection/anthology of essays, stories, poetry and interviews by award-winning health advocate Zena Sharman and a slew of writers (including Kai Cheng Thom, who is a contributor to Xtra, along with Sharman) exploring how health systems can do better by embracing queer and trans people's lives, bodies and expertise. Though healthcare practitioners will, of course, want to immediately pick up the book, the contributors Sharman has included are known for being engaging, inspiring and provocative to readers of any kind. Out Oct. 5. 
King of Hearts: Drag Kings in the American South by Baker A. Rogers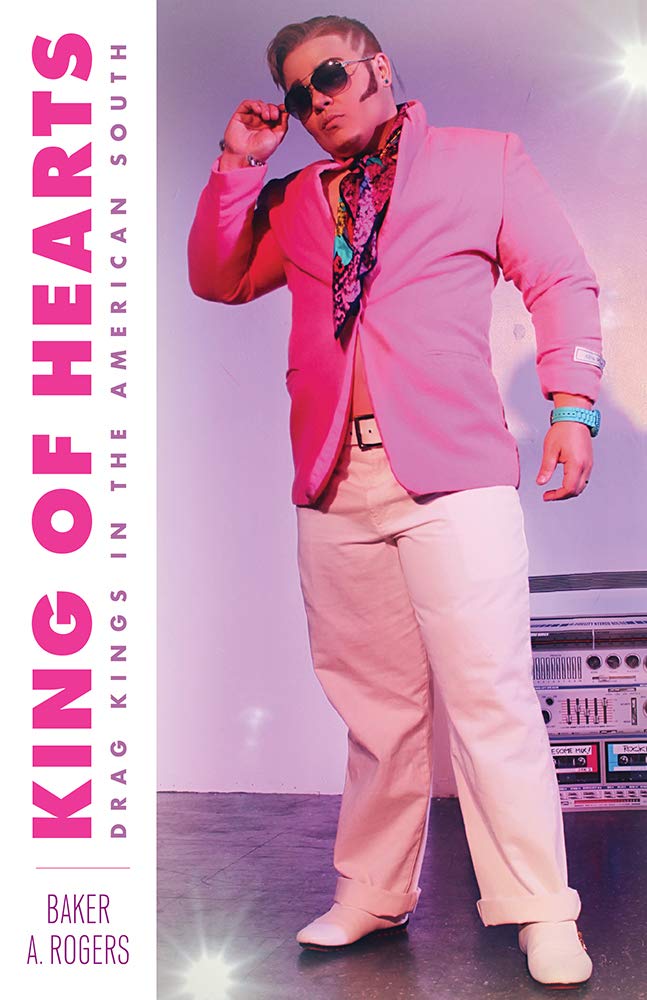 Baker A. Rogers, an associate professor of sociology at Georgia Southern University, brings some insider knowledge to this tour of drag kingdom in the United States—they're a drag king themself, called Macon Love. In King of Hearts: Drag Kings in the American South (Rutgers University Press), Rogers gives the lesser-known side of drag its due, with compelling profiles of Southern drag kings with names like Adonis Black, Papi Chulo and Oliver Clothesoff. It's a real insider's tour. Out Oct. 15.
How to Understand Your Sexuality: A Practical Guide for Exploring Who You Are by Meg-John Barker, Alex Iantaffi and illustrator Jules Scheele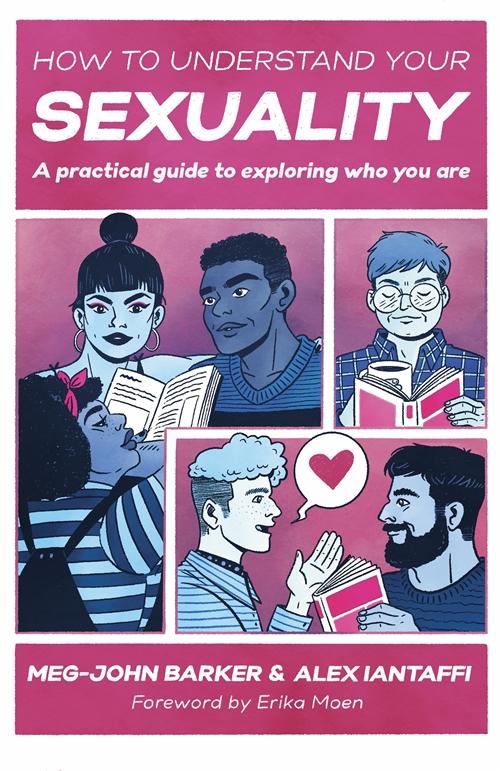 Following their 2017 guide to exploring gender, Meg-John Barker and Alex Iantaffi, joined by illustrator Jules Scheele, are back with How to Understand Your Sexuality: A Practical Guide for Exploring Who You Are (Jessica Kingsley Publishers). Their accessible manual-esque book on sexuality can be useful for navigating terms like gay, straight, queer, pansexual, demisexual and ace, as well as "how sexuality works in terms of our identities, attractions, desires and practices," declares the press materials. Out Nov. 18.
Special Topics in Being a Human by S. Bear Bergman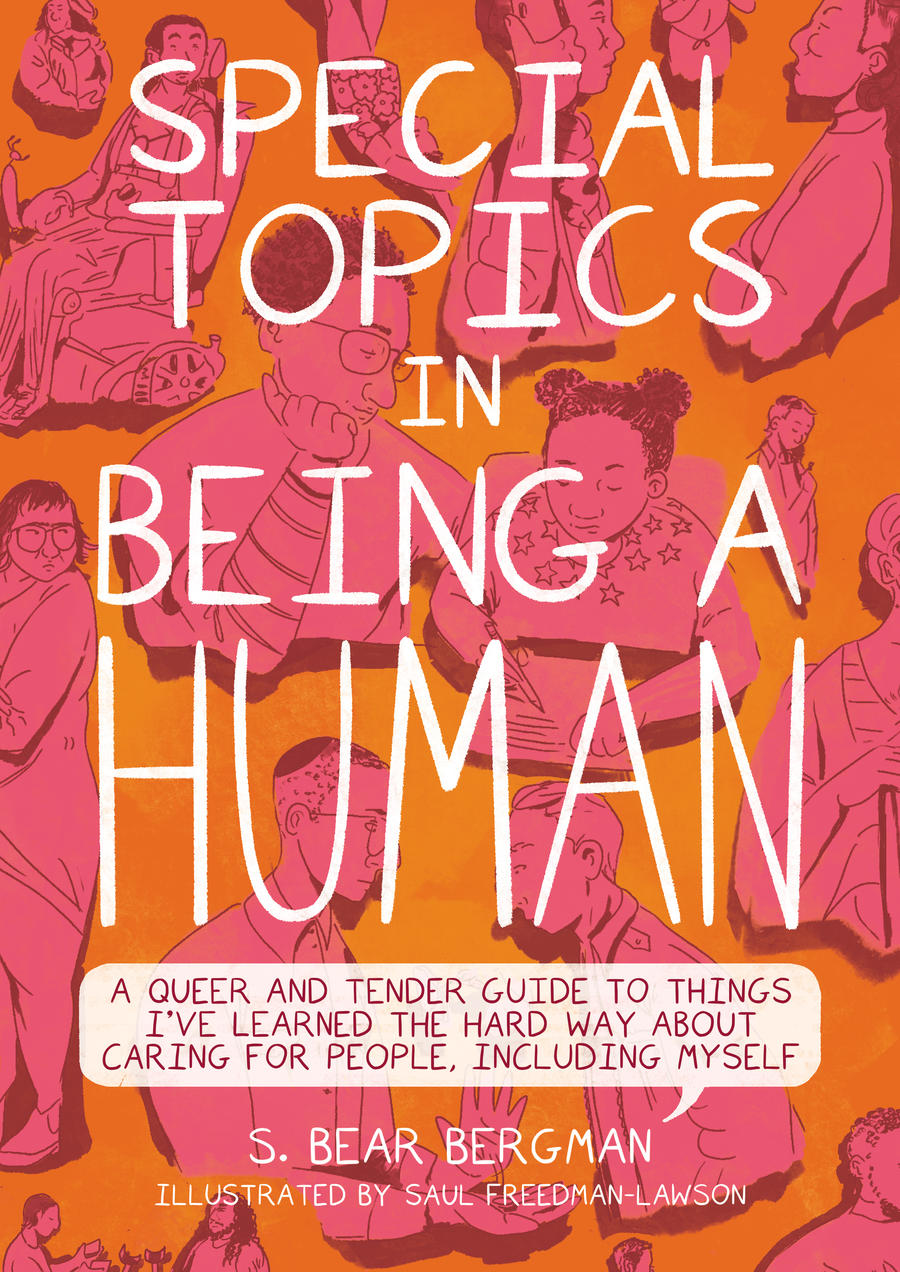 Just a pinch of nepotism here: Xtra contributor S. Bear Bergman's fourth book, Special Topics in Being a Human (Arsenal Pulp Press), is full of the kind of warm, empowering insight that has given Bergman a reputation as a top-notch writer, educator and speaker. "Dad advice and Jewish bubbe wisdom, all filtered through a queer lens," writes the publisher, "help you navigate some of the complexities of life—from how to make big decisions or make a good apology, to how to get someone's new name and pronouns right as quickly as possible, to how to gracefully navigate a breakup." Out Oct 11.
IRL tales
House Fires by Connor Franta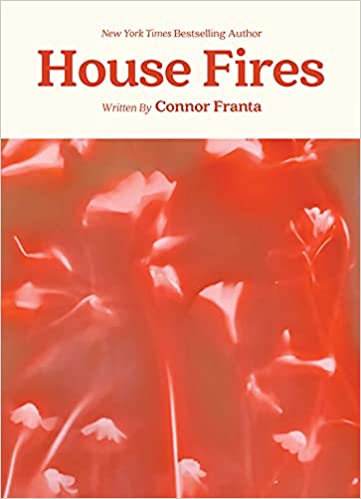 It's easy to be envious of Connor Franta: with more than 5 million subscribers on YouTube, the 28-year-old musician, entrepreneur, artist, influencer and humanitarian has had more than 12 million views of his coming-out video. He's got his own line of coffee. His third book, House Fires (Simon & Schuster), is his third memoir, this time told in narrative essays, poetry and original film photography. Fans will want to see what he's been up to lately. Out Oct. 19.
The Hidden Case of Ewan Forbes: And the Unwritten History of the Trans Experience by Zoë Playdon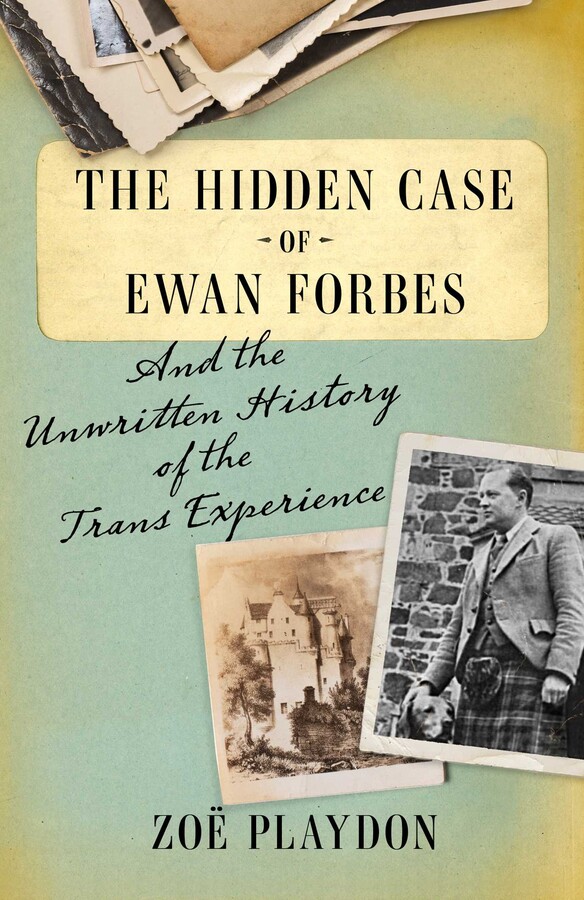 Professor emeritus of medical humanities at the University of London and longtime LGBTQ+ activist Zoë Playdon uses a 1965 court case, the details of which only came out in 1996, to tell the story of Ewan Forbes. Forbes was born in 1912 to a wealthy, land-owning family in the United Kingdom, assigned female at birth, raised as a boy at home, and went on to become a doctor and get married. In The Hidden Case of Ewan Forbes: And the Unwritten History of the Trans Experience (Simon & Schuster), Playdon argues that a legal dispute over inheritance—and Forbes' male status—changed the lives of trans people around the world. Out Nov. 2.
Permanent Astonishment, A Memoir by Tomson Highway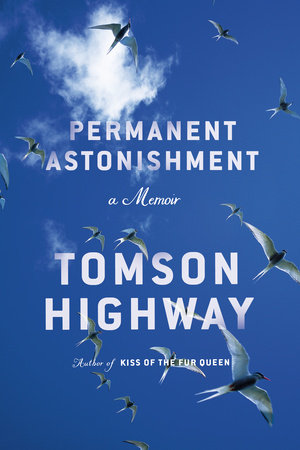 Tomson Highway burst onto the Canadian theatre scene in 1986 with his hit play The Rez Sisters, and Indigenous literature in this country has never been the same since. In his first memoir, Permanent Astonishment (Doubleday Canada), Highway writes about being the eleventh of 12 children "in a nomadic, caribou-hunting Cree family" and how, at age six, he was sent to a residential school—the name used to describe a Canadian institution notorious for its contempt for Indigenous culture and abuse of its wards. Highway also shares his memories of his brother, world-renowned dancer Rene Highway, who died in the 1990s due to an AIDS-related illness. Out Sep. 28.
Greedy: Notes from a Bisexual Who Wants Too Much by Jen Winston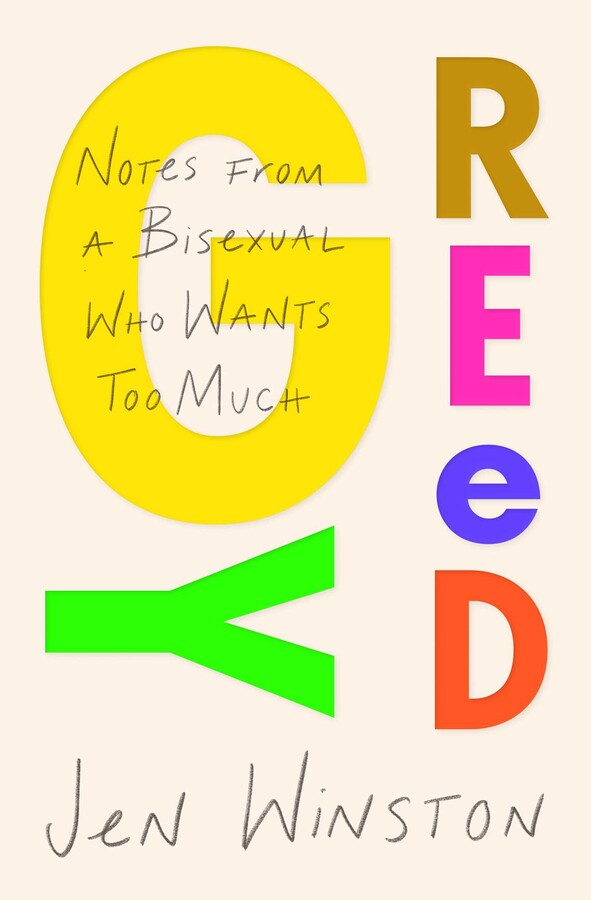 From the woman behind The Bi Monthly newsletter, Jen Winston's debut book is a collection of provocative and funny essays of self-discovery by way of girl crushes, bi stereotypes and being "queer enough." In Greedy: Notes from a Bisexual Who Wants Too Much (Simon & Schuster), being bisexual "is about so much more than who you're sleeping with—it's about finding stability in a state of flux and defining yourself on your own terms," writes the publisher. Out Oct. 5.
Unprotected: A Memoir by Billy Porter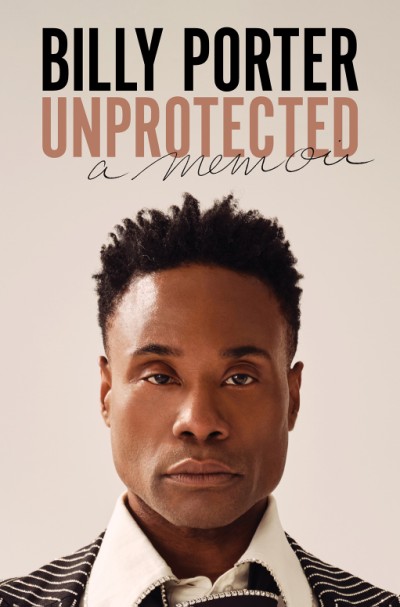 In his first book-length work, Pose, Kinky Boots and American Horror Story star Billy Porter shares the journey that led him to Emmy, Tony and Grammy wins, starting with how, when he was a five-year-old in Pittsburgh, Pennsylvania, he was sent to therapy to "fix" his effeminacy. Unprotected (Abrams Press) is billed as the "life story of a singular artist and survivor in his own words…. the story of a young man whose unbreakable determination led him through countless hard times to where he is now; a proud icon who refuses to back down or hide." Out Oct. 19.
Pretty things
Squad and Lifetime Passes
Two new graphic novels aimed at young people use the conventions of thrillers to make profound social commentary. In Squad (HarperCollins), written by Maggie Tokuda-Hall and illustrated by Lisa Sterle, new girl Becca is invited to join her high school's most popular clique only to discover her friends are werewolves. Out Oct. 5.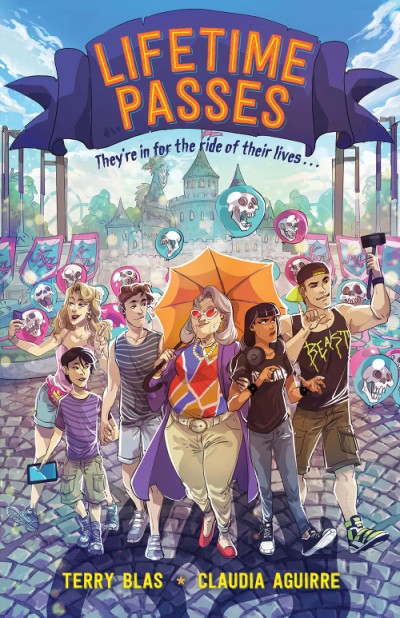 In Lifetime Passes, the first title from the Surely Books imprint launched by comic guru Mariko Tamaki, writer Terry Blas and illustrator Claudia Aguirre offer us a dark comedy about a group of teens who bring senior citizens to a local theme park to take advantage of the unofficial park policy that if someone dies on the property, the rest of their party is given lifetime passes. Out Oct. 26.
Drag Race alumni
Who knew drag queens could write things longer than rap lyrics set to RuPaul songs? By our count, at least three "friends of Ru" have books coming out this fall.
The one we suspect is the best writer is Bimini Bon Boulash, the sweetest and kookiest contestant on the second season of RuPaul's Drag Race UK. Release the Beast: A Drag Queen's Guide to Life (Viking) is billed as the "story of how drag took her from the brink of self-destruction to the mainstage, as well as life lessons drawing on convention-breaking icons from Kate Moss to Katie Price…. Bimini uses all her wit, charm and kindness to show us how to lead the lives we wish we could lead, through the life-changing magic of dragging up." Out Oct. 14.
Meanwhile, Bimini rival and second season Drag Race UK winner Lawerence Chaney is dropping (though hopefully not death-dropping) Lawrence (Drag) Queen of Scots (Bantam Press). This one, too, is a combination memoir and self-help: "From a little boy feeling self-conscious and turning to humour to avoid being bullied, to finding drag as a vehicle towards confidence and self-love," reads the promo copy. "With their top tips on everything from padding and make-up to building your own drag community, you'll have all you need to strut your way to the top, too." Out Sep. 23 in the U.K., Oct. 26 in Canada.
Those drag queens on the eastern side of the Atlantic are too far out of your wheelhouse? The accents turn you off, even on the printed page? Then My Name's Yours, What's Alaska? (Chronicle Books) by Alaska Thunderfuck, a contestant on the fifth season of RuPaul's Drag Race and winner of the second season of RuPaul's Drag Race All Stars, might be more your style. Alaska certainly seems to be more about gossip than Bimini and Lawrence—there's lots of name-dropping and hints of tea in the promotional copy: "Finally coming clean on her home planet (Earth), this dishy, visual memoir tells the stories that shaped Alaska into an All Star: from prom king to the House of Haunt, to the very public breakup that almost destroyed her."