Greetings from sunny California, where I am getting a preview of summer, and my lords and ladies and other loves, it is glorious. The sun is toasting my abundant queer skin (carefully slathered with reef-safe sunscreen to protect our friends in the sea) and the lemon trees are swaying gaily above me as I type my great enthusiasms in arts and culture to you with an iced coffee in my hand. This column's offerings of the fortnight are like California in both their greatness and gayness, so let us dive in, as though into a cooling sea, and swim in the brilliance of our siblings.
welcome, we've been waiting, Rodney Diverlus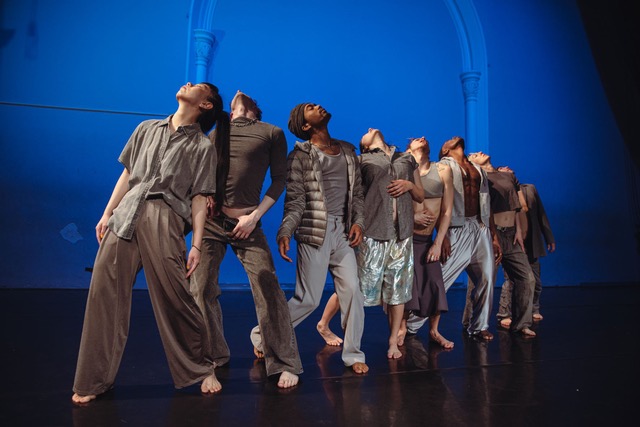 Rodney Diverlus, our great and multi-hyphenate talent of Toronto, and co-editor of the amazing book Until We Are Free: Reflections on Black Lives Matter in Canada, is more typically a dancer and choreographer working in (are we surprised?) a variety of genres and forms. He has been back in the studio— choreographing his heart out—to bring us his newest work, welcome, we've been waiting, which melds diasporic traditions and movement arts. The ensemble performance features an original score by TiKA (oh, hello, vibes vibes vibes), and runs May 19–21 and 25–28 at the Winchester Street Theatre, with performances at 7:30 p.m. and a live-stream performance on May 20, which is live for two weeks following (for the whole run-time, if you feel joyfully compelled to see it again). Diverlus's work sits at a particularly busy and scenic corner of art and politics, and this new offering promises more of the same to revel in.
Sexed Up: How Society Sexualizes Us, and How We Can Fight Back, Julia Serano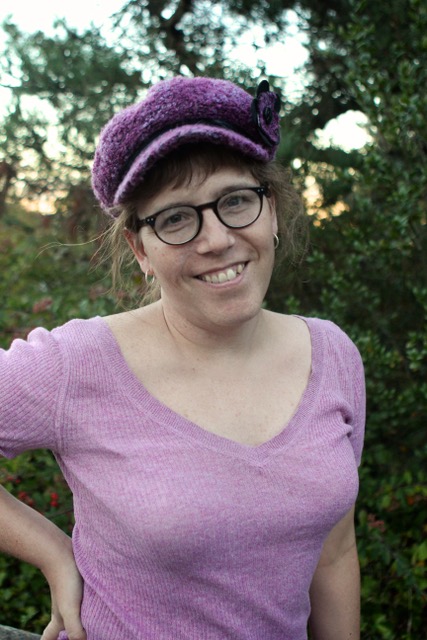 Fair to say, I have been a fan of Julia Serano for years upon years. I love her concise, meticulously researched, thoughtful and political writing, and I regularly find myself quoting her books, articles and even her tweets. Sexed Up: How Society Sexualizes Us, and How We Can Fight Back gives every bit of her usual rigor as it interrogates the ways that people who hold stigmatized identities are desexualized, hypersexualized, sex-shamed or sex-policed. Even though I absolutely knew 80 percent of the facts in the book, the ringing, undeniable truth of how intensely North America assigns sexual deviance (in one direction or another) to everyone it deems marginal (so, everyone but white, straight, able-bodied cis men)—assembled, contextualized and with all the connections very clearly made in a way that cuts directly to the heart of how kyriarchy uses sexual shame as a form of control (still, again, endlessly) and as a way to turn people who would otherwise be natural allies against one another.
"No Return", Shades Lawrence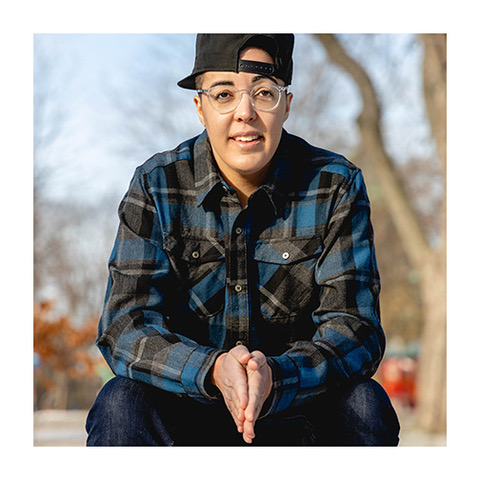 Shades Lawrence is a new musician to me, and I was glad to learn about her new song, "No Return." The track is both, to be honest, a bop and also a difficult meditation on land, belonging and the feeling of being entitled to (or not entitled to) space or place. As the grandchild of three immigrants to Canada, Lawrence explores her sense of displacement with a verve and style that I love, even though I'm also pretty exhausted by how entertaining artists of colour are required to be in expressing their extremely valid discontents. Nevertheless, Lawrence is brilliant in these lyrics, and even if it takes a few tries for them to fully sink in, it's more than worth your time to let them fully marinate.
BRAVE: A Celebration of LGBT2Q+ History, Pride Men's Chorus of London
The Pride Men's Chorus of London combines several of my favorite queer traits—whimsy, rigor and drama—to create a heck of a performance, and their June show promises to be no exception. The chorus will sing a catalogue of what I can only describe as "Gay Faves Through the Years," ranging from splash-bang musical numbers to the absolutely heartbreaking letter from Michael Tolliver to his mother in Armistead Maupin's book Tales of the City ("Michael's Letter to Mama," set to music by Stephen Schwartz), which has the most exhausting current political resonances you can imagine as Florida again tries to ban gay people in schools. You can catch their concert on live-stream for $20 USD on May 15 at 4 p.m. EDT.
Drag Queen Story Hour with Miss Eva Lasting
If you've never been tenderly read to by a drag queen, no matter your age or stage, I recommend it in every way. For small humans, it becomes a window (or a mirror) into a world where fun and kindness and books books books are valued. If you're a bit more grown, it's still remarkably great—there is still something about having the experience again, but queer this time, that's soothing to my very soul. You can join the Aurora, Ontario, public library on Saturday, June 4 at 2:30 p.m. EDT for a free Drag Queen Story Hour and relax into the idea, either way.
Asking Bear Live! with special guest Jennifer Peepas
I don't typically toot my own horn (let's be honest, I cannot typically find my own horn among the Lego and the laundry), but just this one time, because it will be so much fun and so queer and delicious, let me invite you to my online event with the amazing Jennifer Peepas of Captain Awkward on Sunday May 15 at 8 p.m. EDT—tickets are pay what you can. Bring your queer queries and your trans advice needs and we will put our delightful and brilliant heads together and try to give you some useful advice! The event is hosted by Women & Children First bookshop of Chicago as part of my tour for my new(ish) book, Special Topics in Being a Human, so be there or be, well, elsewhere, I guess? But be there.
And now, my beloved stone fruits, I am going to the beach, where I will scoff at the Californian notion of "cold" and fling myself with gay abandon into the water to be borne aloft by its salt and motion. I hope you feel borne aloft this week; that you feel excited and held and helped and energized, and perhaps more than all of those, I hope you can fling yourself into something with gay abandon and all the energy due the moment very soon. As usual, if you're making something new and queer, drop me an email or DM—I'd love to hear your news.