Long before the novel coronavirus collapsed social lives and forced revellers into early retirement, I had always been a pretty pathetic excuse for a club queer. I don't own anything fishnet and I've never dabbled in hard drugs. In Brooklyn, where I lived for four years before the pandemic, I identified less as a night owl and more as a loveable little early evening chickadee.
Still, I found immense pleasure in Going Out, in adding my body to a pit of writhing strangers, steadying myself with a friend in front of a seedy bathroom mirror to find we're covered in secondhand glitter. Going Out was a release valve at the end of a challenging week, an escape hatch from the stress of being young and queer and hardworking and somehow still broke in a city that made everything and nothing easy at the same time. For so many queer folks who struggle in the world, Going Out has long been a cleansing act of communion—even for me, whose weekend forays often came to an abrupt halt around midnight when I would return home, diligently remove my makeup, brush and floss and climb into bed, comfortable in the knowledge that those same dance halls would always be ready and waiting for my return. The idea that we would somehow lose access to those most holy of spaces was not something that had ever crossed my mind.
In the first weeks of the COVID-19 shutdown, I, like everyone else, felt totally and completely stuck. In addition to general, run-of-the-mill pandemic anxiety, my emotional dislocation stemmed from other sources. I'm the genius who quit her full-time gig on Feb. 28, 2020, landing back home in San Diego with my parents for what was meant to be a two-week vacation—but my departure date of Mar. 13 turned into an open-ended stay. I thought maybe I'd be here a week, maybe a month, let the virus shake out and then fly back to Brooklyn when it was safe. All my friends were in New York with my apartment, my routines and, of course, my beloved messy bars like Friends and Lovers, Mood Ring and House of Yes. But as the flight kept getting pushed back and it became clear that quarantine measures were going to last, I had to accept that my independent adult life had been uprooted—and nightlife was another casualty of the novel coronavirus.
The loss of nightlife was crippling for me in a way I didn't expect. It flared my anxiety, it made me claustrophobic; I needed to move, to feel alive, to flirt. I needed to dance! I needed a reminder that I could not only feel joy but that I could make it for myself. So, partly in mourning and partly in celebration, I decided to take action.
I made a promise to myself that for however long I was stuck in this place, I would record at least one video of myself dancing, every single day, on my parents' back porch. Just a three- or four-minute video recorded on my laptop, dancing gracefully or like a complete fool, flailing around for the duration of at least one song, out in the afternoon sun. What started as a desperate attempt to keep myself moving became an archive of self-love—an elegy to the nights spent out with friends and strangers, a celebration of my one and only body and my capacity to move freely, if only in one confined space, to the rhythm of Prince or Cher or Lake Street Dive or Carly Rae Jepsen.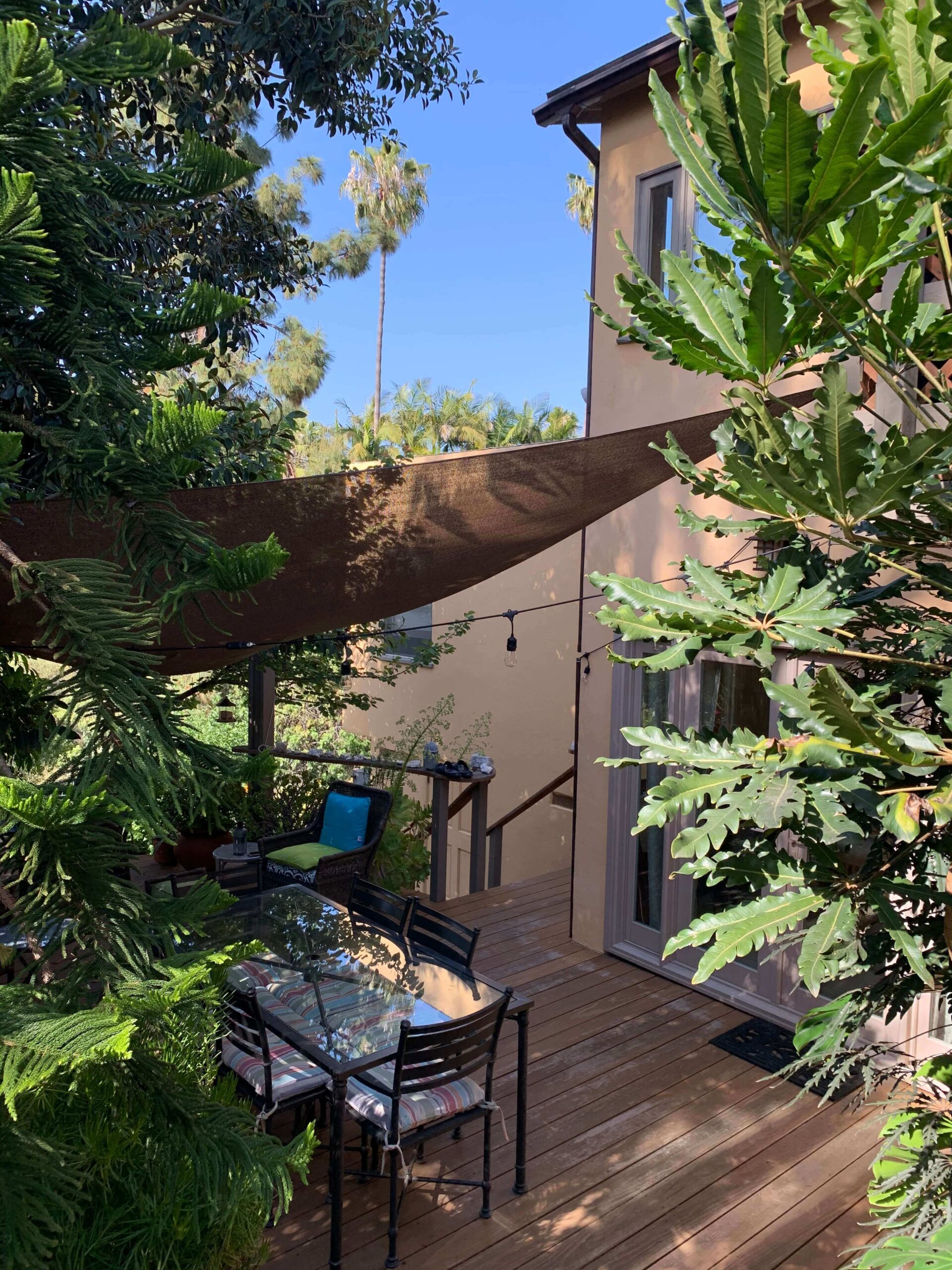 The porch is rather small—it can only accommodate a few high-kicks—and we're squeezed tightly between neighbours on both sides, but luckily I never received complaints about blaring loud music. I started making videos in March and didn't stop until the end of June; in total, I have more than 100 back porch recordings (and a couple garage ones for San Diego's rare rainy interludes). The first video, fittingly, was set to "Everything Has Changed" by Best Coast, and my moves are best described as angsty, jumpy, hair-flingy, dance-rant-y. Other favourites include a wriggly, flirtatious little number to the tune of "Slow Disco" by St. Vincent and an actual disco bop to Sister Sledge's "Thinking of You."
Before I quit my job in February, I had been a travel editor. I travelled all over the world and found some of the best nightlife from here to China. I danced the salsa in Puerto Rico, two-stepped in Texas, grooved in South Africa, Peru and Macau. It was an exhausting but exhilarating job that had me accustomed to constant movement and change. Now that I was suddenly required to stay put for the first time in years, unable to return to the life I'd built for myself in Brooklyn—and a queer community that I had come to rely on—I struggled mentally, emotionally and spiritually. In a past life, Going Out had provided me with so much comfort. With that option no longer available, I had to recreate that sense of total freedom in my own backyard.
In those months, I found that the simple act of putting on my tiny one-woman show made me feel connected again to the larger queer world that I love and miss so much. Throughout queer history, the relentless pursuit of fun and dance has been a method of resistance—resistance to persecution, ridicule and isolation. No matter the hardship, queers keep on dancing. We've appropriated nightlife spaces as a means of survival. My DIY dance floor videos were never meant to be seen by anyone but me; they had nothing to do with skill and everything to do with self-preservation. Most of the videos are a blur of frenzied arms and legs and funky hands and swivelling hips. They were my way of celebrating being alive at a time when that was especially something not to be taken for granted.
At the end of June, I returned briefly to Brooklyn to pack up my things and officially move out of my apartment. I couldn't afford to stay there, unemployed and isolated, so I've come back to California for the foreseeable future. Once I settled back in at home, I went a few months without recording any videos, readjusting to life under my parents' roof and keeping busy with applications to grad school. Recently, though—in an effort to prioritize mental health, movement and joy—I decided to take them up again. My first video to reacquaint myself with the routine was set to "Dance Dance Dance" by Lykke Li. I've loved this song since middle school; there's so much truth in her soft girlish voice. She sings, "Having trouble telling how I feel / But I can dance, dance, dance / Couldn't possibly tell you how I mean / But I can dance, dance, dance." Until any of us can really capture in words the profound mix of loss and gratitude, trauma and perseverance that this year has wrought, I will dance, dance, dance—and maybe find that my community still lives in me, even when it's far away.