My beloved berries and blooms and broad, beautiful leaves soaking up the sun, welcome to this edition of Queer Culture Catch-Up. I am pleased to report that the late-summer publishing rush has begun—and in extremely fine style indeed, with fat, deep, delicious books to luxuriate in, among other pleasures. I am writing from a borrowed couch in a borrowed house, in a state of deep unsettlement and dislocation, looking for the freedom in the situation rather than the loss. I'm hoping to set sail on a raft of artistic pleasures in the new currents in which I find myself.
Congratulations, the Best Is Over! by R. Eric Thomas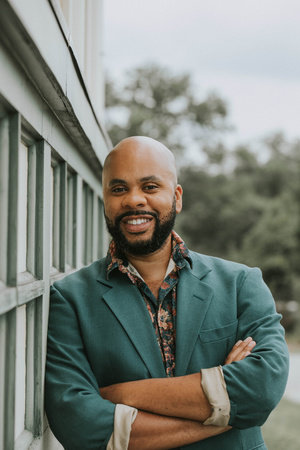 Regular readers will be aware that I am unabashedly a fan of R. Eric Thomas, that rare writer who is somehow great in every idiom and constantly walks the line of evolving while not losing the existing qualities that are so compelling in his work (I told you, big fan). His new book, Congratulations, The Best Is Over!, is in every way an R. Eric Thomas book—funny and wry and well-observed. You will laugh and probably cry and certainly interrupt people by phone or across the breakfast table to say, "Wait, I need to read this to you," and end up reading a page and a half because the good part yields graciously to … another good part. I also appreciate Thomas a great deal for his sentimentality and willingness to just dive into the contradictions that brings. Sometimes I am a little cranky, in non-fiction, when things all just fit nicely together—that is simply not my experience of life—and Thomas is, if not king, at least a crown prince of working through the tangle of love, comfort, familiarity, alienation and obligation that make being a person who knows, and sometimes likes, other people so complex and rewarding. You will of course wish to buy this and read it immediately, and it is not too late to join him for a book event in D.C., Philadelphia, Portland and five other cities so far on the tour (say hello for me, please?). Also, rare among writers, his website is rigorously updated so whenever you come to this column you can hop there and see what that brilliant rascal is up to next.
Falling Back In Love With Being Human, by Kai Cheng Thom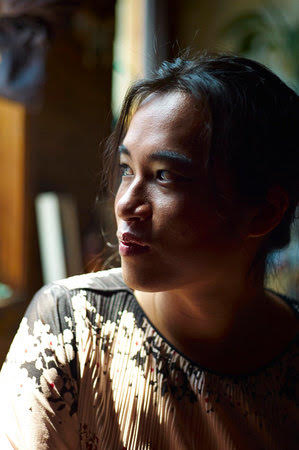 I am sure, as she's an Xtra columnist, that there will be plenty of enthusiasm here for Kai Cheng Thom's new book Falling Back In Love With Being Human (at least there should be), but I find I cannot help but add my feelings to the mix. Thom is perhaps the most interesting and most loving interventionist in queer cultural spaces, and every time she brings out a new book—typically something inventive and untried—I am grateful all over again for her, leading by example that not knowing what the fuck you're doing is absolutely not a good reason to stand by and do nothing, but also that "doing something" can look a lot of different ways. It's tough to describe the interplay of rigour and yielding in Thom's work, the sense that she expects everyone will (or must) do something held side by side with a real and unfeigned openness about how each person gets there (and indeed, where "there" even is). As always, Thom brings a signature lyricism to her poems and reflections, one that always feels more like a spell of attraction than a lapidary effort—as with all her work, I am excited that this book is in the world.
No Refunds Tour, Darcy & Jer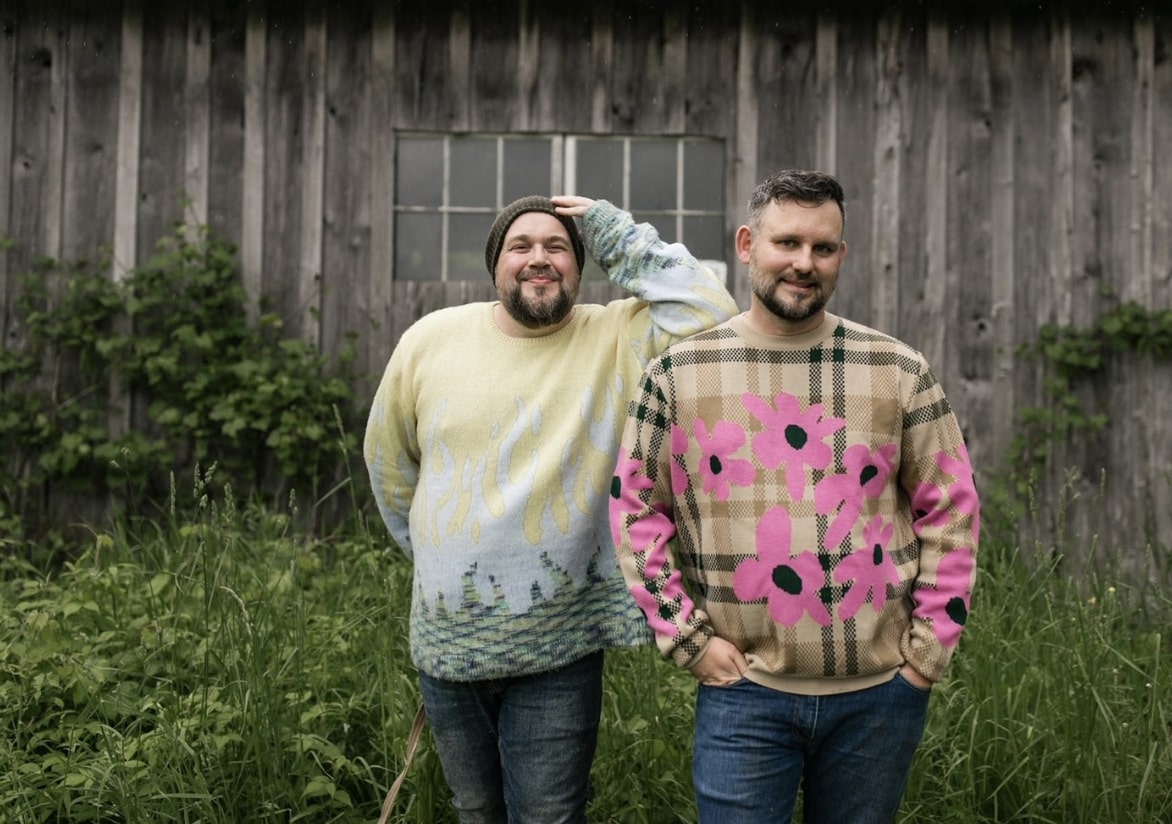 Canadians Darcy Michael, comedian and living testament to the power of shenanigans and tomfoolery, and his husband Jeremy Baer, the gayest straight man in comedy, have packed up their sequins and are taking them on tour, with dates across the U.S. and Canada into 2024. The delightful husbands, a perfect Whiteface and Auguste clown duo, gained their fame (and/or notoriety) through Darcy's TikTok account, with an ongoing humour that sends up many of the things that make up marriage and family life: who buys too many plants, who always has to be coaxed into fun, who is ready for adventure and who would like to go with the flow if someone will please tell him when the flow starts and roughly where it flows, if possible. It seems like their give-and-go comedy style translates to the stage, based on reviews of early shows on the tour, and for sure the outfits look like a great time as well as the burgeoning collabs like those with JVN. I'm excited to don my caftan and go check them out in Saskatchewan this winter (it's a wool caftan), but other parts of the country will get them soon!
Red, White & Royal Blue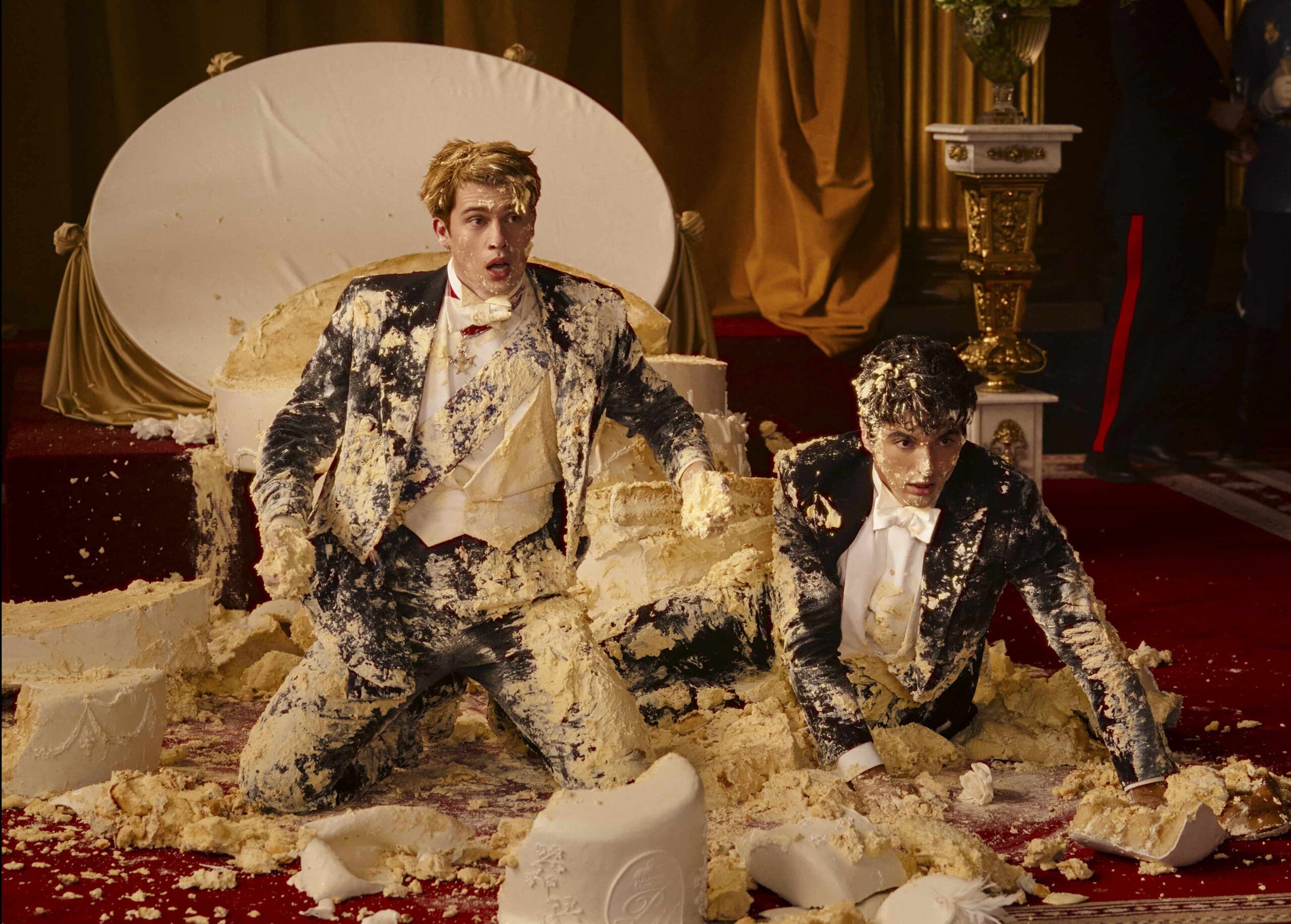 My eldest child, the one who loves reality TV and espresso, introduced me to Red, White & Royal Blue the book, as well as Casey McQuiston in general, and I have been delighted since by both. That of course meant that I was a little afraid of the movie, since many books I have loved have been turned into movies that have irked the crap out of me. I am, however, pleased to report that the movie of Red, White, & Royal Blue, premiering Friday, Aug. 11 on Amazon Prime, is actually delightful. Director Matthew Lopez clearly understands that he is making a classic rom-com and does not try to weigh it down with an Important Political Agenda. He just gives us the happy gay fluff with pretty boys we richly deserve. I find this even more amazing considering that Lopez also wrote The Inheritance, a seven-hour epic play about the AIDS epidemic that starts somewhere around Longtime Companion and ends on Samuel R. Delaney's front step. Red, White, & Royal Blue also gives us Uma Thurman playing a U.S. president who I would, frankly, elect tomorrow, and a mother who is considerably more concerned that her only son might wish to date a Republican than that he's gay. And if that's not the comment of the moment, I frankly could not tell you what it might be.
Queer ASL
Classes are starting up soon over at Queer ASL, a Deaf queer organization offering online ASL classes, taught by Deaf LGBTQ2S+ instructors, and I think it's a perfect time to dig in and take a 101 class. Half a million people in the U.S. and Canada sign as their primary language, and at least 10 percent of them are gay and cute, so with Queer ASL offering classes that are online, with multiple times, and including QTBIPOC and disabled classes (with scholarships available) you're in luck. Classes are sliding scale, and if you're figuring out how to do more about access and equity, or you're working in education or the arts and would like to begin growing your proficiency, or even if you just want to chat up a Deaf hottie you've noticed around town, here's your chance. There are four levels of classes and, if nothing else, you will spare yourself from accidentally greeting an extremely accomplished Deaf writer and educator for the very first time by saying "I'm so happy to fuck you," instead of "I'm so happy to meet you," as I did some years ago (this isn't that unusual and she was very gracious … but also oy.) Late August always gives me back-to-school vibes anyhow, and whether or not you have a fresh new Trapper Keeper yourself for school, it's Learning Season—no reason not to sharpen a fresh pencil and build more queer ASL competency.
---
And that, beloveds, is the news of the column. I hope it finds you okay, or better than okay, or even great. Whether you're newly in love with a person or a project or a version of yourself or pulling yourself out of the slough of despondence, our watchword of the week is possibility—seeing what might be gained or tried or open to you now, no matter what you've lost (which may not have served you all that well anyhow). I am trying very hard to be brave and I welcome any and all company (especially if you bring ice cream). As always, if you're making something new and queer, email me or drop me a DM—I love to hear your news.