If you've kept an eye on music coming out of Canada over the past few years, you have almost certainly heard of Jeremy Dutcher.
The Two-Spirit Wolastoqiyik composer and artist from Tobique First Nation, in what is currently called New Brunswick, has had an incredible past few years. After exploding on to the Canadian and Indigenous music scenes in 2018 with the release of his debut album, Wolastoqiyik Lintuwakonawa, Dutcher has found the kind of career and cultural success that many artists aspire to.
His first album earned him both Juno and Polaris prizes; he toured with world-renowned cellist Yo-Yo Ma (whom Dutcher has elsewhere affectionately called "Uncle Yo-Yo"); he composed a ballet titled Pisuwin, which is currently touring the east coast of Canada to much critical acclaim; and he has even been featured as a guest judge on the third season of Canada's Drag Race.
You might think, after all of the success Dutcher has experienced over the past few years, that he would carry an air of seriousness or cool aloofness about him. In reality, however, a conversation with Dutcher is distinctly marked by humour, joy and playfulness. "I try to live lightly," he says.
Dutcher just released his sophomore album, Motewolonuwok, and is currently on a cross-Canada tour. He started the nationwide journey in Campbell River, B.C., where he carved out some time to speak with Xtra about his new work, the intersection of queerness and Indigeneity and the value of what he calls the "rainbow children" in leading us all to better futures.
For most people, Dutcher's first album was a distinctly felt experience. Having sung that work exclusively in his native language, Wolastoqey (of which only a handful of fluent speakers remain), people were drawn to Dutcher's work not necessarily for a lyrical experience, but for the way they related to the sound. Now, with his second album, Jeremy Dutcher is singing in English for the first time, and we, a majority of listeners, will get a look into his individual perspective.
You don't have to look far to see the queer influences braided throughout the work. In fact, it is Dutcher's explicit intention: "This new work is really rooted in personal expression and also in explorations of that intersection of queerness and Indigeneity," he says. "What does [that intersection] look like and feel like and sound like?"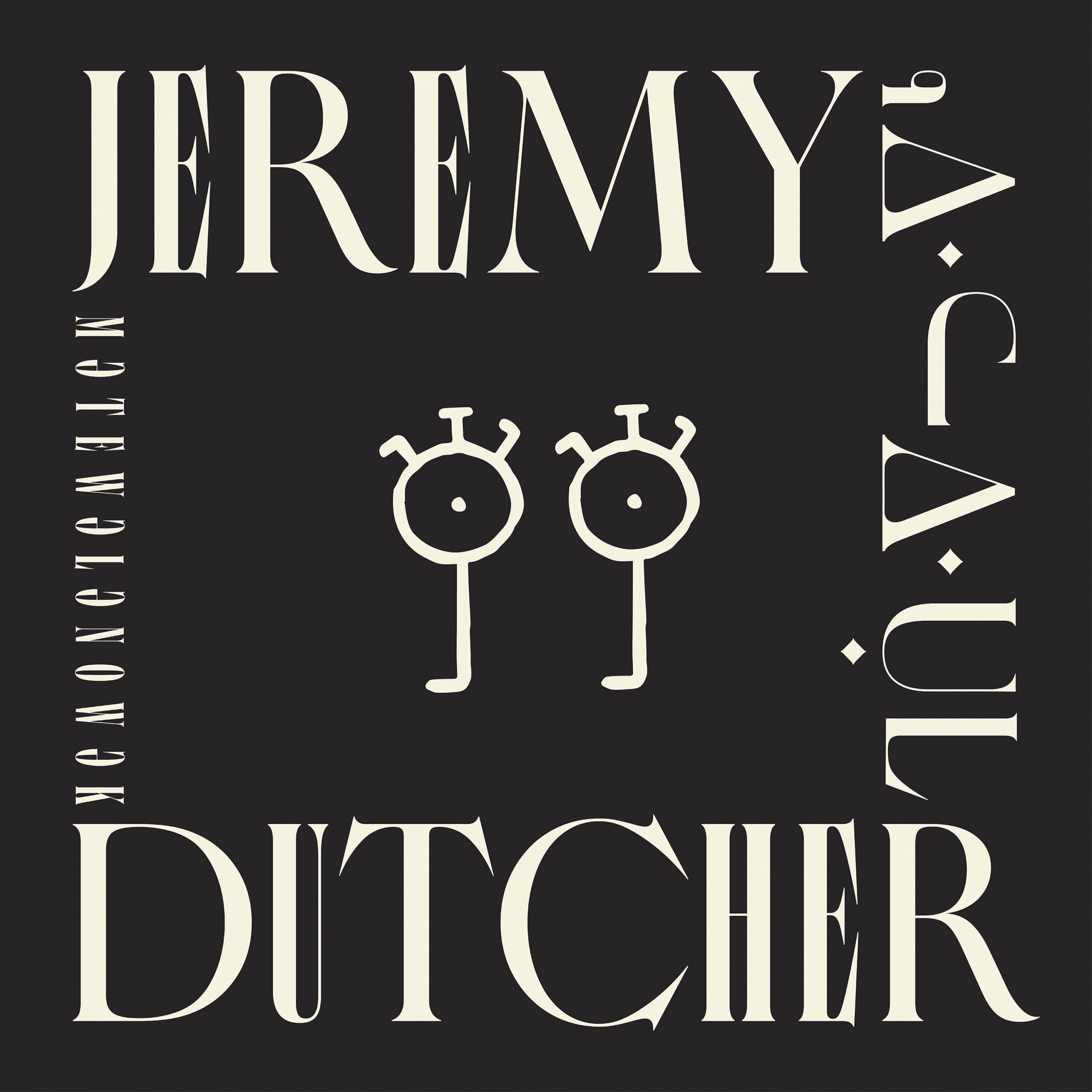 This sophomore album may be the listener's first glimpse of Dutcher's expressions of queerness, but this exploration is many years in the making for the musician. "When I came out, I came out really young," he says. "I was 12, and I told my family I was gay, right? Because that's the language I had at the time." He says he now prefers the terms queer and Two-Spirit—the latter of which he understands as a placeholder term encapsulating the many different articulations of queerness that Indigenous nations embraced before colonization tried to eradicate them.
"I always say, the limits of our language are the limits of our mind," he adds. And for Dutcher, it's queer Indigenous elders who have most profoundly expanded his language of queerness and, thus, his relationship to that identity.
"A big part of who I am today is shaped by the people I'm trying to honour right now in my work, which are the ones that have gone before, specifically the queer ones," he says. "The ones that have gone before allow us to know what we can be."
Moving from the East Coast to Toronto, and then to Montreal for his operatic training, allowed Dutcher to meet other Two-Spirit people for the first time. He describes these meetings as distinctly powerful: "They inhabited that intersection so wholly."
While Dutcher notes that embracing this intersecting identity can feel challenging for many queer Indigenous folks, Black and Indigenous queer elders—such as trans musician Beverly Glenn-Copeland and Winnipeg-based performer Dancing Bear (also known as Gayle Pruden, who is featured in Dutcher's newest music video for the single "Take My Hand")— have taught him about the essential nature of queer people, and queer Indigenous people in particular.
"We are the rainbow children," Dutcher says, a term for queer people he first heard from Glenn-Copeland. "We cut across every socio-political, economic, religious, racial and ethnic line. Queer people are everywhere—in every community. So when we come together as rainbow children, we are bringing and weaving together so much."
Dutcher recognizes, however, that it's not guaranteed that people will respect these gifts the rainbow children offer. To combat this, he believes queer people must see their value and inhabit their whole selves; they must do this for everyone, not just 2SLGBTQQIA+ communities. "There is a lot of history in those bodies and a lot of survival and fight," he says. "I think we need that right now. The time for hiding in closets is over."
Dutcher says that with this album, he is speaking to queer and Two-Spirit people in particular. "What I am really looking at is actually queer magic and the importance of community and coming together," he says. "So it's a personal story, this album, for sure, but it's also about collectivity."
"I'm excited to see how this one's going to be received—especially by the queer community and Two-Spirit people," he adds.
---
Dutcher says this album's inspiration began with a poem by Cherokee writer Qwo-Li Driskill, who wrote about a Two-Spirit person killed at a young age. After reading the poem, Dutcher used his artistry as a means to work through the grief and loss that this story spurred. This, he says, is part of his process. "When I play music and make songs, I give my all. I'm shouting it out. This is my form of therapy—really putting my heart out there. To have that grief space and healing space." 
He believes more people need to find those types of spaces and would like his work to help some listeners begin to engage with that type of reflection.
"As a country, we need to talk about some pretty real shit, this history that we're all sharing. It's not like there's Indigenous history and then a separate settler history. It's one story."
Despite the difficulty of reconciling that history, Dutcher appears hopeful. "I'm encouraged," he says. "It's been a hard couple of years, and a couple of the songs [on this album] are really looking at everything that's going on in the news: all these discoveries [of unmarked graves], and genocide denialism, etc. It's heavy, but at least as a country, we're looking at it. We're kind of sharing this moment of being unable to look away."
Changing the country may be the bigger picture, but, at least for now, Dutcher's focus is on something more specific. Apart from watching Judge Judy reruns on YouTube and baking pumpkin pies, Dutcher is keenly focused on the Canadian tour.
"That's the only thing that matters right now," he says. "I just want to go and give people music—that shared experience of being in a theatre together and witnessing something."
The magic of a live show cannot be overstated for Dutcher. "I was reading a study the other day that was talking about how when people are at a concert, their rhythms sync up—it becomes this collective experience."
He continues, "In a way, we become one in that space with that shared experience. And I think for me, what's exciting is that at my shows, it's often a mix of Indigenous people, non-Indigenous people, queer people and people who like classical music—everyone's there. I get to experience that with everyone. So I'm really excited about that particular element."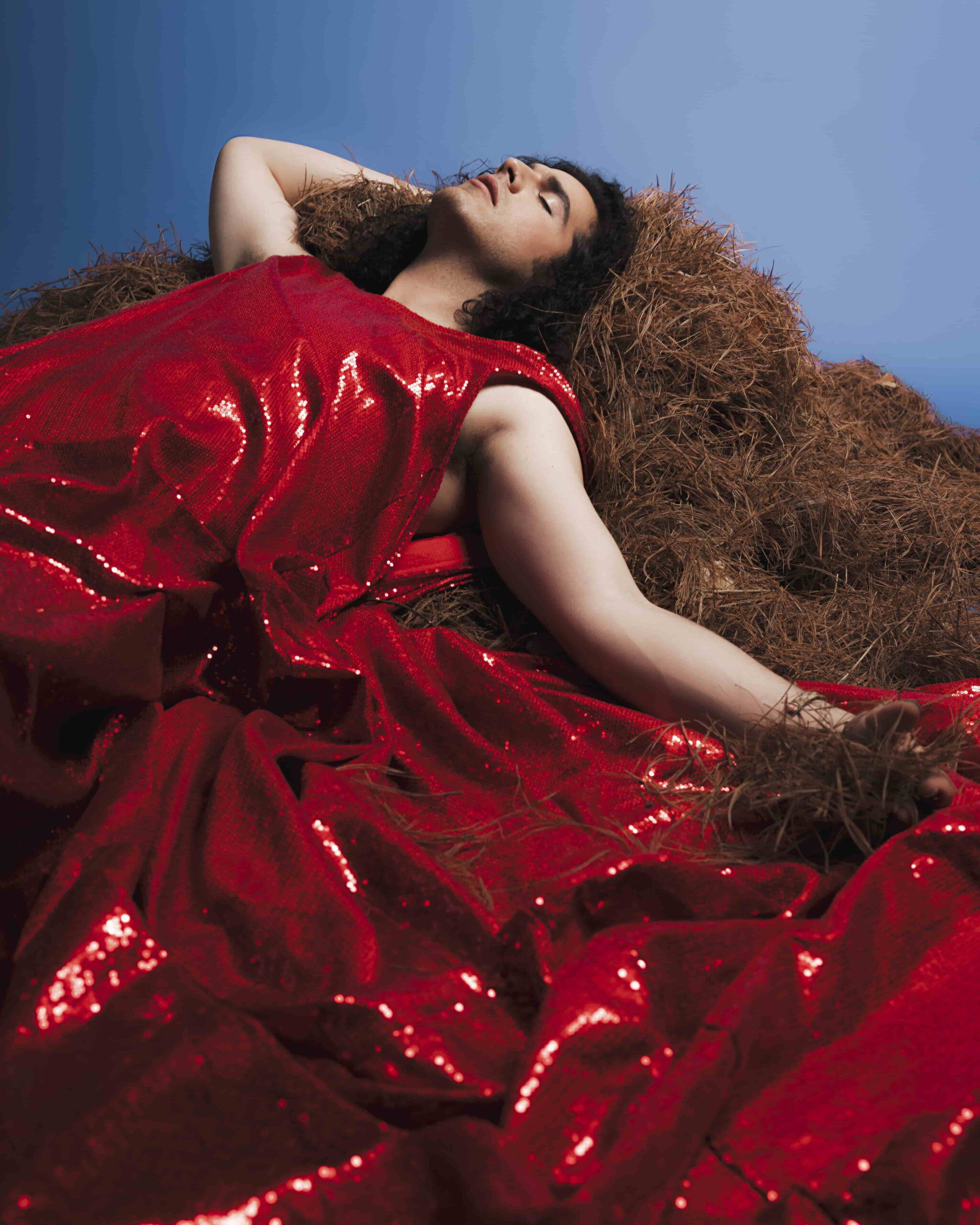 ---
Asking "What are you going to do next?" feels reductive and dismissive when considering the heart Dutcher has put into this new album. So instead, I ask what the metric of success he's employing with this project is—when will he feel his dreams for the work have been met?
"Success is not what we're told it should be. And certainly, from a musical standpoint, you can get caught up in how many views you're getting, how many followers you have or what kind of venues you get to play. But at the end of the day, you decide. You decide what your metric is, and nobody can influence that."
So, at the end of the day, what is Dutcher's uninfluenced metric of success? Simply put: growth.
"It's not necessarily about, 'Oh, I've released the record, and the label put it on the shelves, so it's out, and it's done,'" he says. "Music is kind of like learning a language or exploring and growing in your identity. It is unfurling or ripening all the time. There's no real end point. As long as I'm learning something, I'm succeeding."