The summer music festival season is right around the corner, and this year it's queerer than ever, with lineups boasting impressive numbers of talented LGBTQ2S+ performers.
Frank Ocean is at the forefront of the scene this year, making history as the first openly queer male artist to headline Coachella. But he's far from the only one—there are numerous other queer artists on the bill at festivals across the globe, including Tove Lo, FLETCHER, Kim Petras, Ezra Furman, Remi Wolf and many more.
Of course, discovering new musical faves is one of the biggest draws of any music festival, and this year there are plenty of up-and-coming queer artists to keep an eye out for. From emerging indie pop acts such as Maude Latour, MICHELLE and Ella Jane to boundary-pushing hip-hop artists including Doechii and 070 Shake, there's no shortage of fresh sounds to explore.
The festival scene can be a space for self-expression, liberation and pure joy. There's nothing quite like being surrounded by thousands of concert-goers, all united by a shared love for an artist or the infectious energy that comes along with a full festival day spent dancing under the sun well past dusk.
To elevate an already exuberant experience by making it queer, look no further. We've compiled a comprehensive guide to the openly queer performers at 10 upcoming popular music festivals in Canada, the U.S. and Europe. Whether you're a longtime fan of established queer icons or a newcomer looking to discover fresh talent, there's never been a better time to celebrate queerness through music.
Coachella
April 14–23, 2023, Indio, California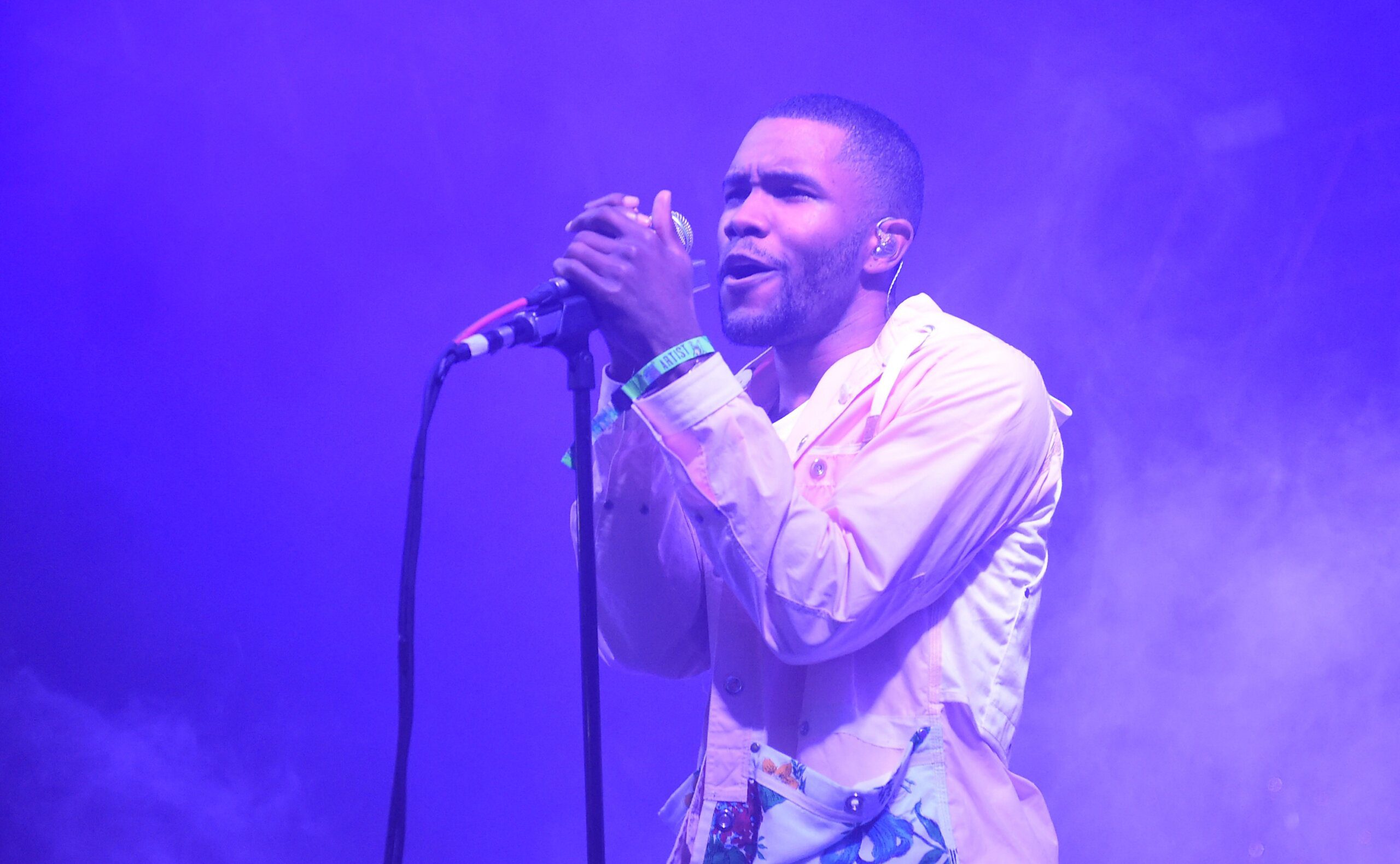 This year's Coachella music festival features at least 20 openly queer artists on the lineup, a step up from the 14 who took the stage last year. Taking place in California's Coachella Valley in the Colorado Desert, this influential event attracts over 250,000 festival-goers each year. Openly queer and trans artists this year include Frank Ocean, WILLOW, Kali Uchis, Gabriels, Remi Wolf, boygenius, Wet Leg, Ashnikko, Doechii, 070 Shake, Lava La Rue, UMI, YUNGBLUD, Kaytranada, Uncle Waffles, Yaeji, Yves Tumor, MUNA, Ethel Cain and Angèle. The artists represent a range of genres, from R&B to indie rock to electronic to folk music and beyond. The festival runs two weekends: April 14–16 and April 21–23. Tickets are sold out for the first weekend, but you can join the wait-list here and purchase tickets for the second weekend here.
Festival website: https://coachella.com/
Shaky Knees
May 5–7, 2023, Atlanta, Georgia
Shaky Knees Music Festival is just around the corner. The annual festival is celebrating its 10-year anniversary this May, but there is plenty more to celebrate with at least five phenomenal openly queer acts on the lineup. These include Snail Mail, Soccer Mommy, the Gaslight Anthem, Placebo and Peaches. Shaky Knees promises to be a weekend of nonstop music, Southern charm and pure excitement. So mark your calendars for the upcoming festival, taking place May 5–7. You can purchase tickets here.
Festival website: https://www.shakykneesfestival.com/
Hangout Music Festival
May 19–21, 2023, Gulf Shores, Alabama
Hangout Music Festival is confirmed this year for May 19–21 on the sandy beaches of Gulf Shores, Alabama. Queer performers on the lineup include Lil Nas X, who is headlining multiple festivals this season, as well as SZA, Tove Lo, Moore Kismet and Rainbow Kitten Surprise. Whether you are a lover of hip-hop, electronic, pop or indie music, there is something queer for everyone at Hangout Music Festival this year. Don't miss out on the fun—you can get your tickets here now.
Festival website: https://www.hangoutmusicfest.com/
Primavera Sound
May 31–June 4, 2023, Barcelona, Spain, and June 7–13, 2023, Madrid, Spain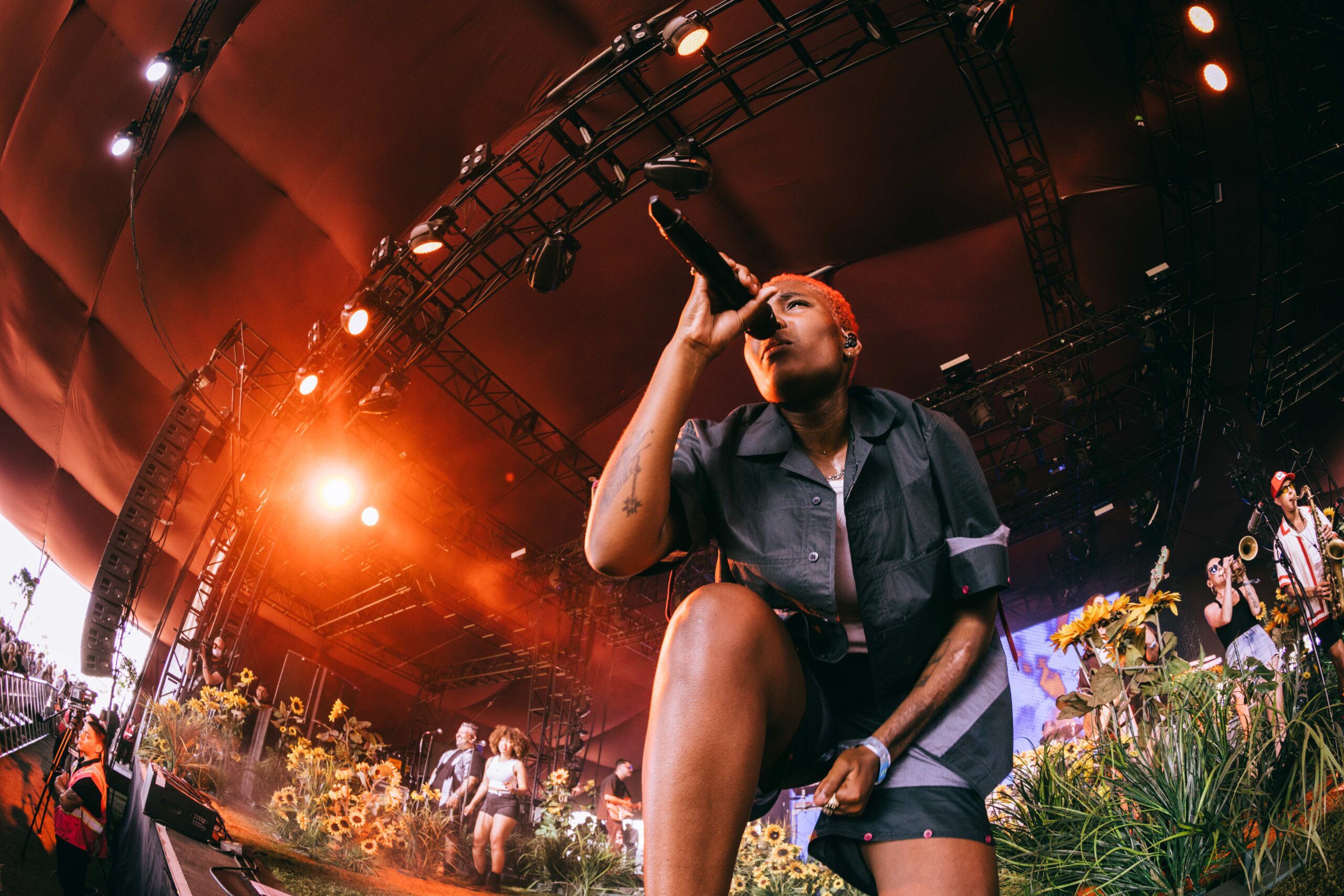 Primavera Sound will take place in two marvellous Spanish cities this summer and boasts a spectacular array of queer artists. The lineup includes well-known names such as Halsey, Måneskin and Japanese Breakfast, as well as exciting up-and-comers like California rapper Channel Tres, English experimental pop artist Self Esteem and Dominican rapper and songwriter Tokischa. The festival will also feature a plethora of other queer performers, including Arlo Parks, Christine and the Queens, Ezra Furman, Villanno Antillano, St. Vincent, Yves Tumor, Kelela, Avalon Emerson, Juliana Huxtable and Lala &ce. Catch the festival in Barcelona from May 31 to June 4 and in Madrid from June 7 to13. You can purchase tickets for Madrid here and Barcelona here.
Festival website: https://www.primaverasound.com/en
Winnipeg Folk Festival
July 6–9, 2023, Winnipeg, Manitoba
Start your summer off right with the Winnipeg Folk Festival. As one of Canada's first major festivals of the summer, the Winnipeg Folk Festival is poised to set the tone for a summer jam-packed with queer talent and unforgettable performances. The impressive lineup features at least six talented openly queer performers, each bringing their unique brand of creativity and expression to the stage. These include R&B artist Witch Prophet, country star Orville Peck, indie-pop artist FONTINE, as well as S.G. Goodman, Rufus Wainwright and Mariel Buckley. The festival will take place from July 6 to 9 at Birds Hill Provincial Park in Winnipeg, Manitoba. Tickets are available here.
Festival website: https://www.winnipegfolkfestival.ca/
Governors Ball NYC
June 9–11, 2023, New York City, New York
This year's lineup for Gov Ball NYC is bursting with queer flair. With a picturesque backdrop of New York City and the festival's diverse array of musicians, it is no surprise that the event attracts roughly 150,000 concert-goers annually. Some of the most prominent queer names in music will be performing this year, including Lil Nas X, Kim Petras, Rina Sawayama and Girl in Red. Fellow incredible queer performers include Snail Mail, 070 Shake, Syd, Cat Burns, Zolita, Ella Jane, Omar Apollo, Maude Latour and MICHELLE. The festival will take place this year at a new location, Flushing Meadows Corona Park in New York City. Purchase tickets for the festival, which runs from June 9 to 11, here.
Festival website: https://www.governorsballmusicfestival.com/
Ottawa Bluesfest
July 6–16, 2023, Ottawa, Ontario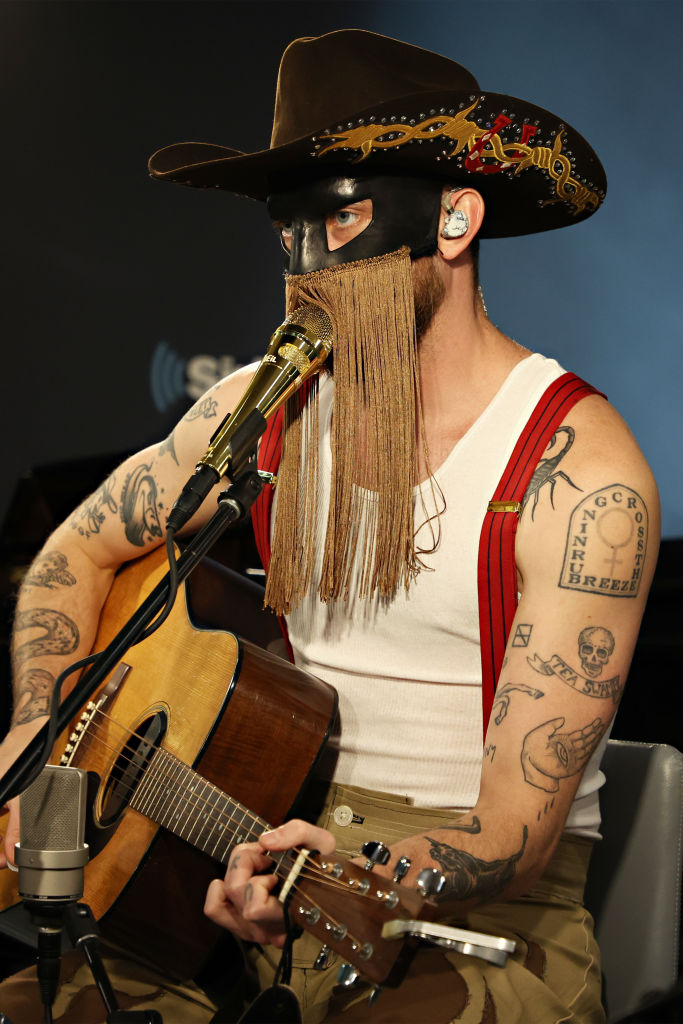 The annual Ottawa Bluesfest festival is one of Canada's hottest events, and is not to be missed this year for queer music fanatics. Openly queer performers include Canadian indie-pop lesbian twin sister duo Tegan and Sara, Orville Peck, FLETCHER, as well as Steven Taetz, Declan McKenna and Allison Russell. The festival will take place at LeBreton Flats Park in downtown Ottawa, Ontario, this summer from July 6 to 16. Tickets for the 10-day extravaganza are available here.
Festival website: https://ottawabluesfest.ca/
Bonnaroo
June 15–18, 2023, Manchester, Tennessee
This fan-favourite four-day festival takes place annually at the Great Stage Park on a scenic 700-acre farm in Manchester, Tennessee. The festival is set to be an incredible summer celebration of queerness, with at least 16 skilled and captivating queer artists taking the stage. Whether hip-hop, pop, R&B, electronic, indie rock, funk or country music is most your speed, there is a queer artist bound to satisfy your musical desires at Bonnaroo this year. You can take part in this sensational summer celebration of queerness with Lil Nas X, Rina Sawayama, Girl in Red, Sammy Rae & the Friends, Remi Wolf, 070 Shake, Rainbow Kitten Surprise, MUNA, Paris Jackson, Celisse, Giolì & Assia, Ezra Furman, Hippo Campus, Sylvan Esso, Big Freedia and GRiZ on the lineup. Secure your spot with tickets here for the June 15–18 festival.
Festival website: https://www.bonnaroo.com/
Osheaga Festival
Aug 4–6, 2023, Montreal, Quebec
The 2023 edition of the Osheaga Festival, Canada's largest music festival, is set to take place from August 4 to 6 at Parc Jean-Drapeau in Montreal, Quebec. With at least 12 openly queer artists on the lineup, August can't seem to come soon enough. Popular names include Rina Sawayama, DJ Rezz, Soccer Mommy, Kim Petras, Sarahmée, as well as FLETCHER, Japanese Breakfast, beabadoobee, 070 Shake, Gabriels, Lido Pimienta and CloZee. Don't miss the chance to celebrate queerness through music and bid a perfect farewell to your summer. You can purchase tickets here.
Festival website: https://osheaga.com/en
Lollapalooza Chicago
Aug 3–6, 2023, Chicago, Illinois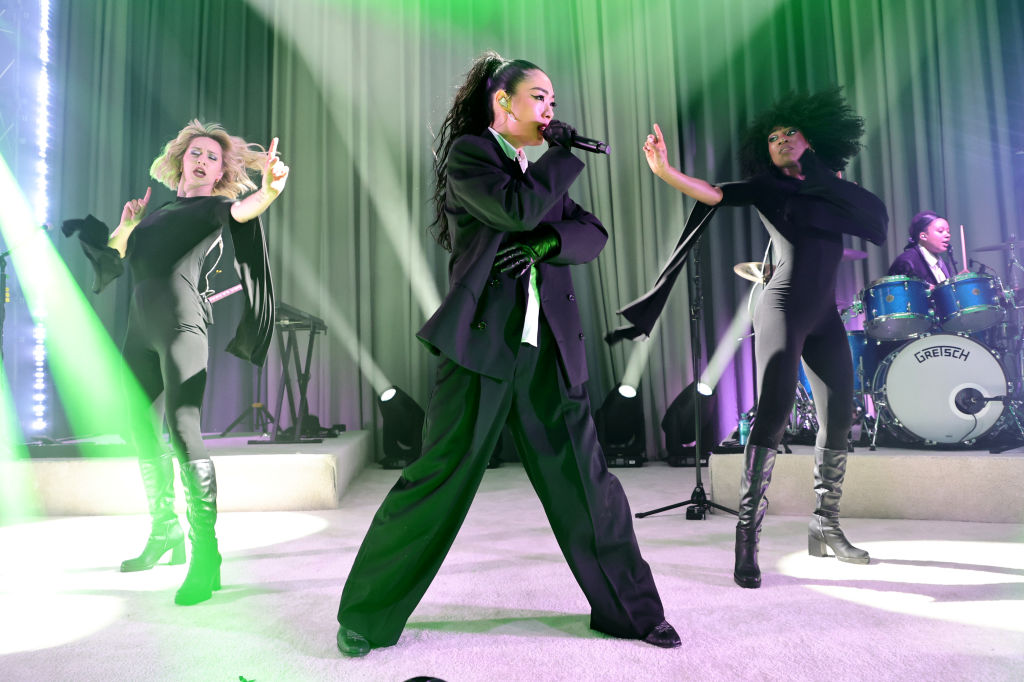 With nine stages featuring a plethora of artists and genres, set to a striking backdrop of Chicago's skyline, it's no surprise that Lollapalooza is one of the largest music festivals in the U.S. It attracts roughly 400,000 attendees to Grant Park, located directly next to Lake Michigan, each summer. With more than 150 acts, at least 15 of whom are openly queer, this festival is bound to be an event to remember. The queer artists in attendance this summer include Rina Sawayama, Declan McKenna, beabadoobee, Jessie Reyez, Sylvan Esso, The Knocks, J. Worra, Joy Oladokun, Gabriels, MICHELLE, Ella Jane, Annie DiRusso, Hemlocke Springs, Big Boss Vette and Kidd Kenn. Tickets to Chicago's ultimate four-day summer festival from August 3 to 6 are available here.
Festival website: ​​https://www.lollapalooza.com/